Many pilots dream of owning a high performance plane and actively flying it at 88 years of age.
And others dream of passing on a love of aviation and raising children and grandchildren who solo at a young age and carry on the family tradition.
These dreams and more are being lived today by Bob Siegfried of suburban Chicago, who is known in many aviation circles as "Old Bob," because his son, Bob II, often attends the same fly-ins.
"I always wanted to fly," said Old Bob. "I can't remember when I wasn't interested in aviation."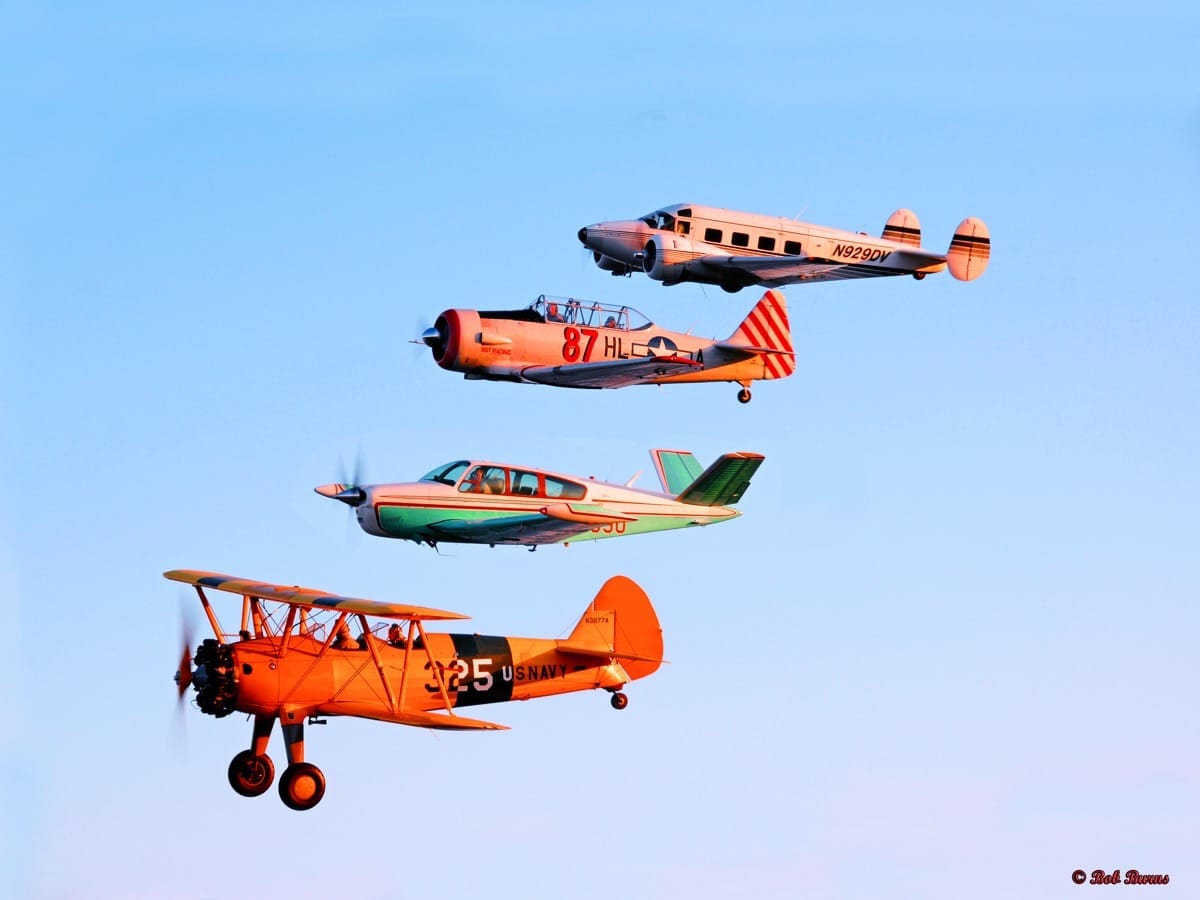 At age 14, Siegfried used money he earned from caddying at a local golf course to buy a ride in a J-3 Cub with flight instructor Marion Cole, who would later become famous as an air show performer and 1952 U.S. Aerobatic Champion.
"I quit high school to work as an airport line boy and then joined the Marine Corps and was trained as an aviation electrician's mate," Siegfried continued. "I attended college for two years on the GI Bill and got my instructor rating before being hired by United Airlines as a DC-3 co-pilot at 21."
In 1958 Siegfried transitioned into Convairs as a captain. As his career progressed, he flew left seat in the DC-6, DC-7, Caravelle, 720, 737, DC-8, DC-10, 767 and, finally, the 747. Siegfried flew for United for 38 years and 38 days and retired "kicking and screaming" 28 years ago due to the age 60 rule in effect at that time.
"I learned more from flying the DC-3 than any other airplane," he added.
Siegfried's ratings earned through the years include glider, single and multi-engine Private, Commercial, Instrument, and ATP. He also holds single and multi-engine seaplane ratings, plus an unrestricted Lighter Than Air Free Balloon rating.
Although he quit logging non-airline flights many years ago, he estimates his flight time totals somewhere in the 35,000 to 40,000 hour range.
"I have about 40 hours in the Goodyear Blimp," recalls Siegfried, "because in the early 50s I was invited to instruct the crew how to operate their brand new ADF and VOR receivers. Back then there was not much traffic at O'Hare and we would shoot practice instrument approaches there when the blimp was in town. After a flight it was not unusual for the crew to find bullet holes in the blimp that needed to be patched."
Even more remarkable than Siegfried's airline career are his "part time" aviation activities, including owning Piper and Beechcraft dealerships and a long list of general aviation aircraft, including a helicopter. He also owned a Beech Staggerwing, which he bought for $2,500, and Bonanza serial number 10, which he took in on trade. Sadly, the Staggerwing was destroyed in a fire.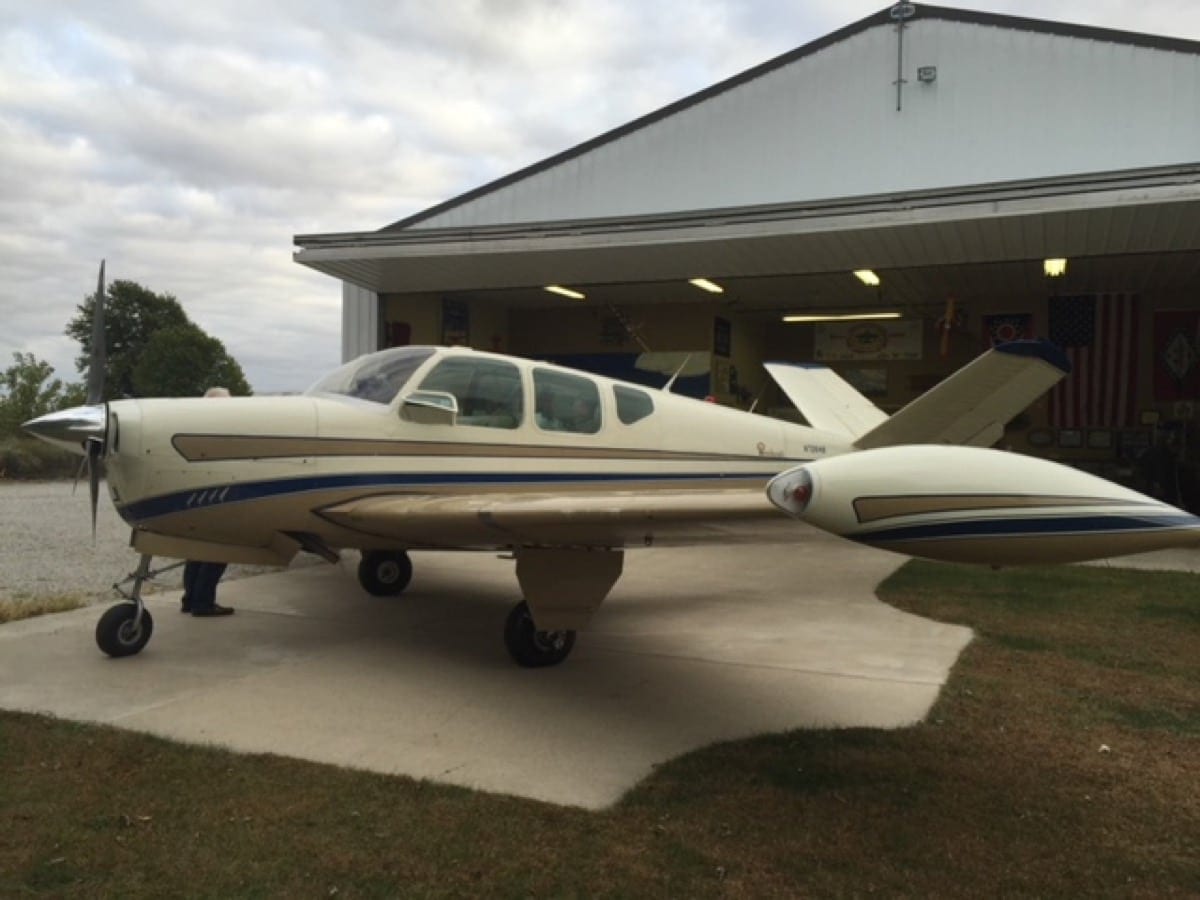 Siegfried, who calls himself a "Beech man," owned his Beech dealership and Joliet Air Charter at the Joliet, Illinois, airport from 1964 to 1972. Although he was not involved at the time, the company later evolved into J. A. Air Center of Aurora, Illinois.
Siegfried and his wife, Thelma Jean, had five children, three boys and two girls.
"I taught all our children how to fly using gliders," said Siegfried, who was an FAA Pilot Examiner for glider ratings for 17 years.
"Some of the basics were taught in a Piper Cub because it was easier to teach the point I wanted to make, but their first solos were always in a glider — on their 14th birthdays — and they all held Private Pilot Glider certificates before they soloed in an airplane," he continued.
Today, all three sons are active pilots and the family has quite a fleet of aircraft between them. "Old Bob" owns a turbo-normalized V35 Bonanza, a Stearman and a Piper Pacer, while Bob II has an S35 Bonanza. Rick has a North American T-6 and a J35 Bonanza and the youngest, Rand, has a Twin Beech E18S.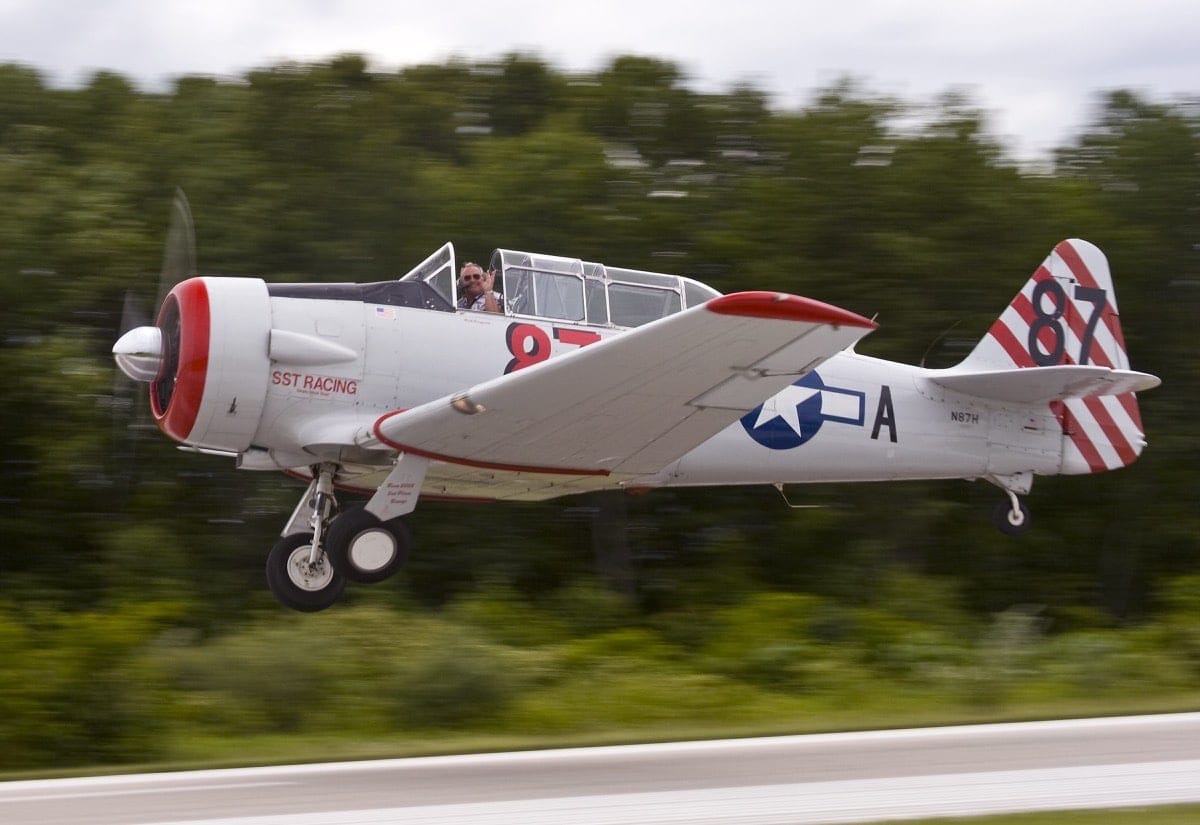 Rick was the only son who followed his father into the airlines and when he retired recently as a United Airlines 747 captain, several members of the family joined in on his final flight from Hawaii.
Bob II has a doctorate in geophysics from MIT, which led to a career in the oil business. He likes to fly formation with other Bonanza pilots whenever he can, especially at the annual Beech Party in October, held at the Beechcraft Heritage Museum in Tullahoma, Tennessee.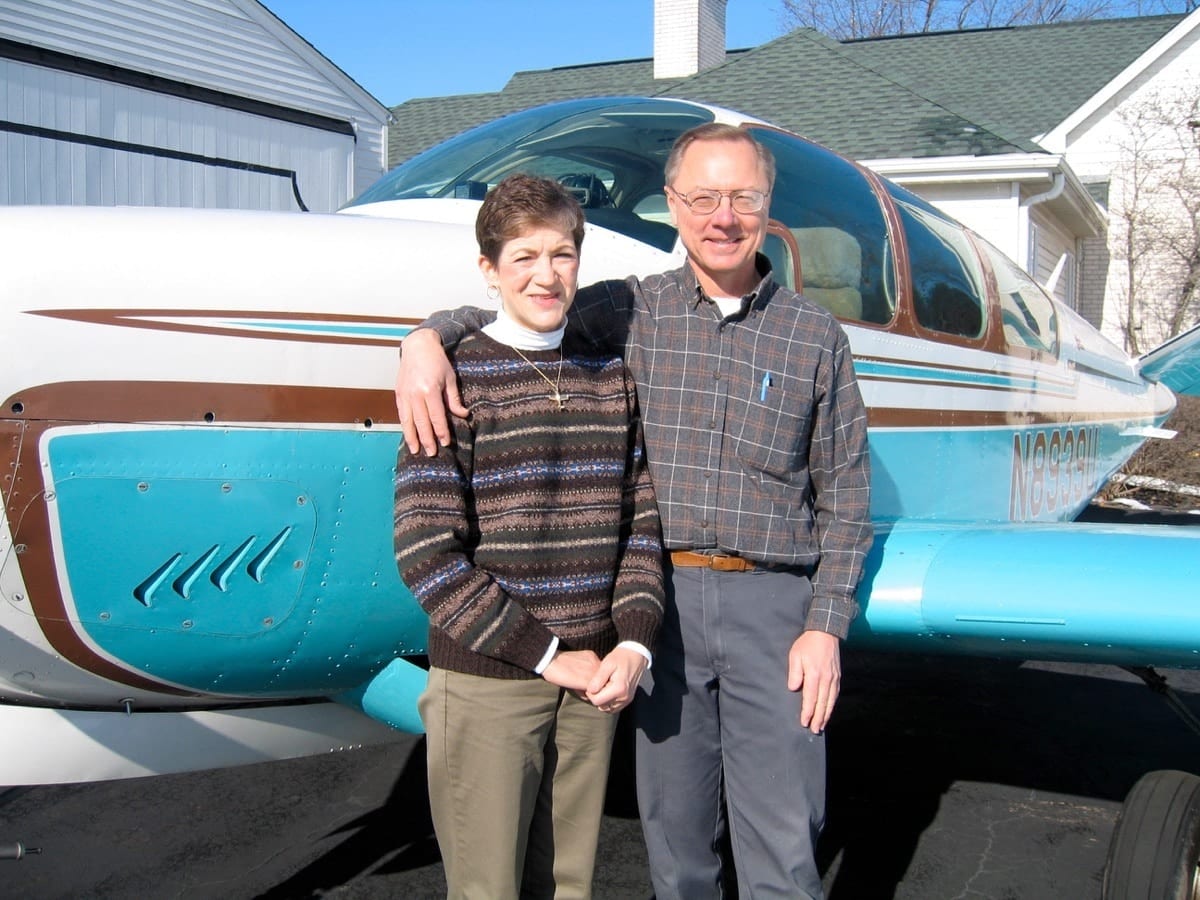 Rand worked in the toy industry and he and his wife currently live on a boat in Sausalito, California, across the bay from San Francisco. They are planning to move to the Alpine Airpark fly-in community near Jackson Hole, Wyoming, where they currently own a hangar which was the site of a family gathering to watch the total eclipse in 2017.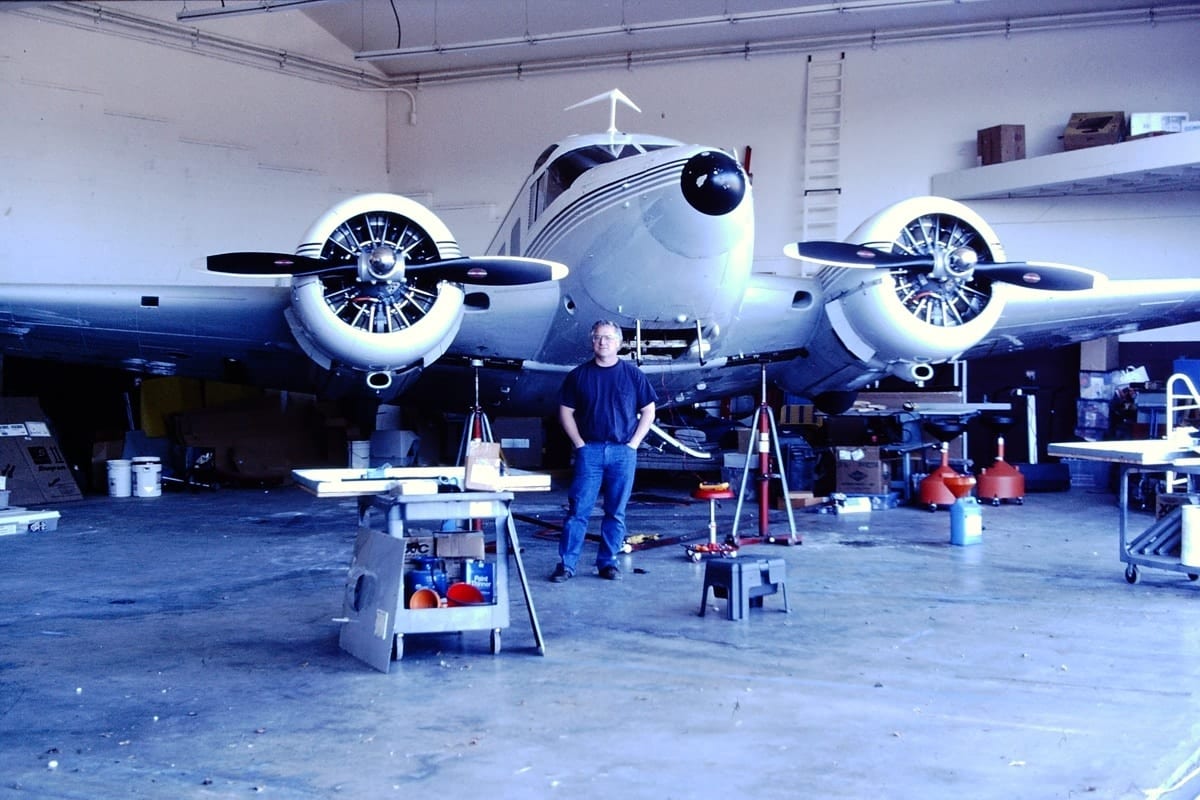 For several years Rand and his family lived north of San Francisco at the Pine Mountain Lake Airport, which was in the path of the recent wildfires, but his former home did not go up in flames because the area was burned out from a previous fire that came within a mile or so.
Two grandchildren are pilots and both of them followed the family tradition of soloing a glider on their 14th birthdays.
Rand's daughter, McKinley, helped build her Legend Cub from a kit received on her 16th birthday and she flew it solo from California to Oshkosh three times. The first solo in a powered plane for her younger brother, Cormac, was in his grandfather's Stearman.
Bob, Bob II and Rick all live at Brookeridge Airpark, in Downer's Grove, Illinois, 20 miles west of downtown Chicago, where most of the homes have hangars.
With Rand and his family in California, it became routine for Bob and Thelma Jean to fly their turbo-normalized Bonanza west to visit and, when the winds cooperated, a few of their eastbound trips home were made non-stop at the flight levels.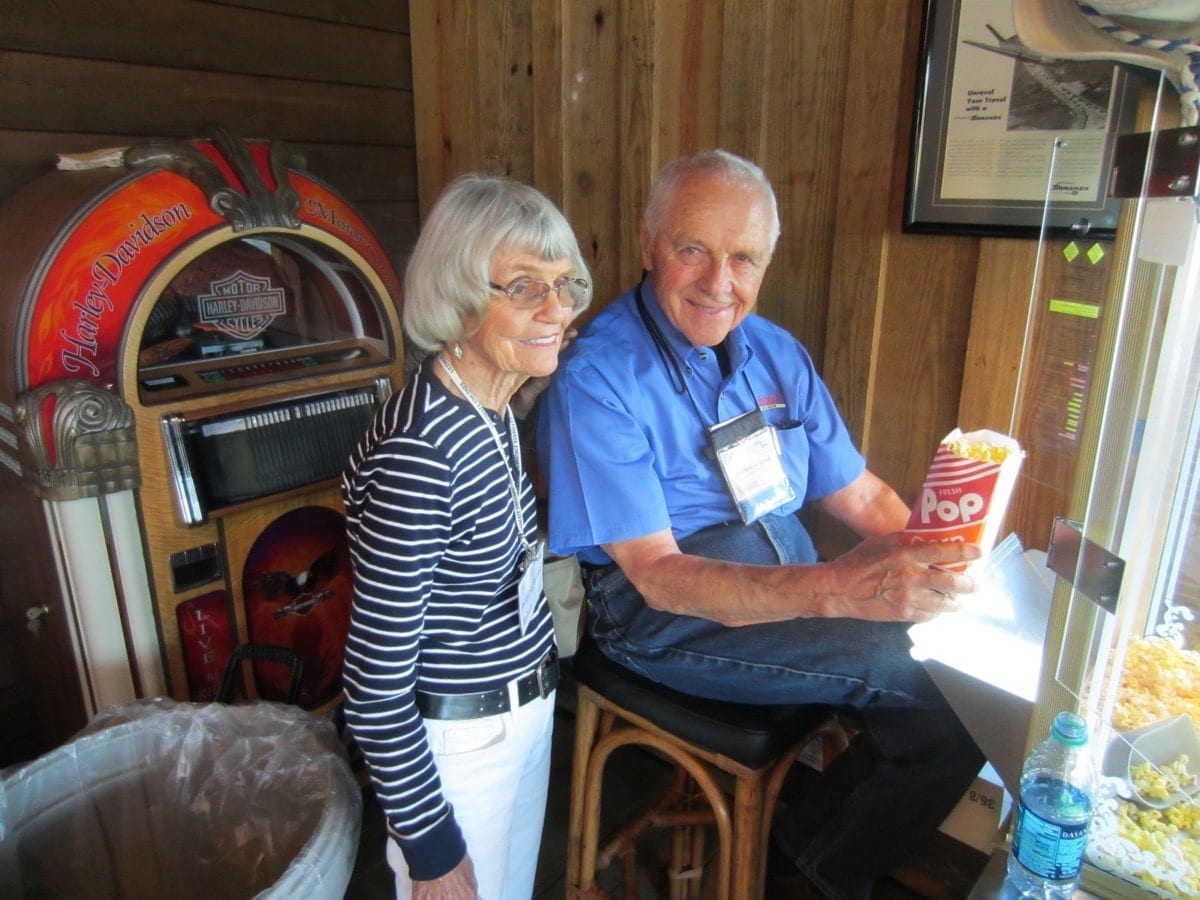 In addition to the annual Beech Party, the family gathers each year in Oshkosh at AirVenture, where they camp. Rick served a term as president of EAA Warbirds of America and Bob volunteers on the popular narrated tram ride.
"I'm the luckiest guy in the world," concludes Siegfried. "I've never had to work a day in my life because I've always gotten to play with airplanes."