By DEREK ROBERTS.
"You can make people cry or you can make them laugh."
A quip, by longtime CFI and renowned aviation author Rod Machado that almost perfectly encapsulates his unique and identifiable style.
As any reader of Machado's can attest, his material — seven books, countless articles, and dozens of videos — is as instantly recognizable for its breadth of technical knowledge as it is for his one of a kind, light-hearted approach.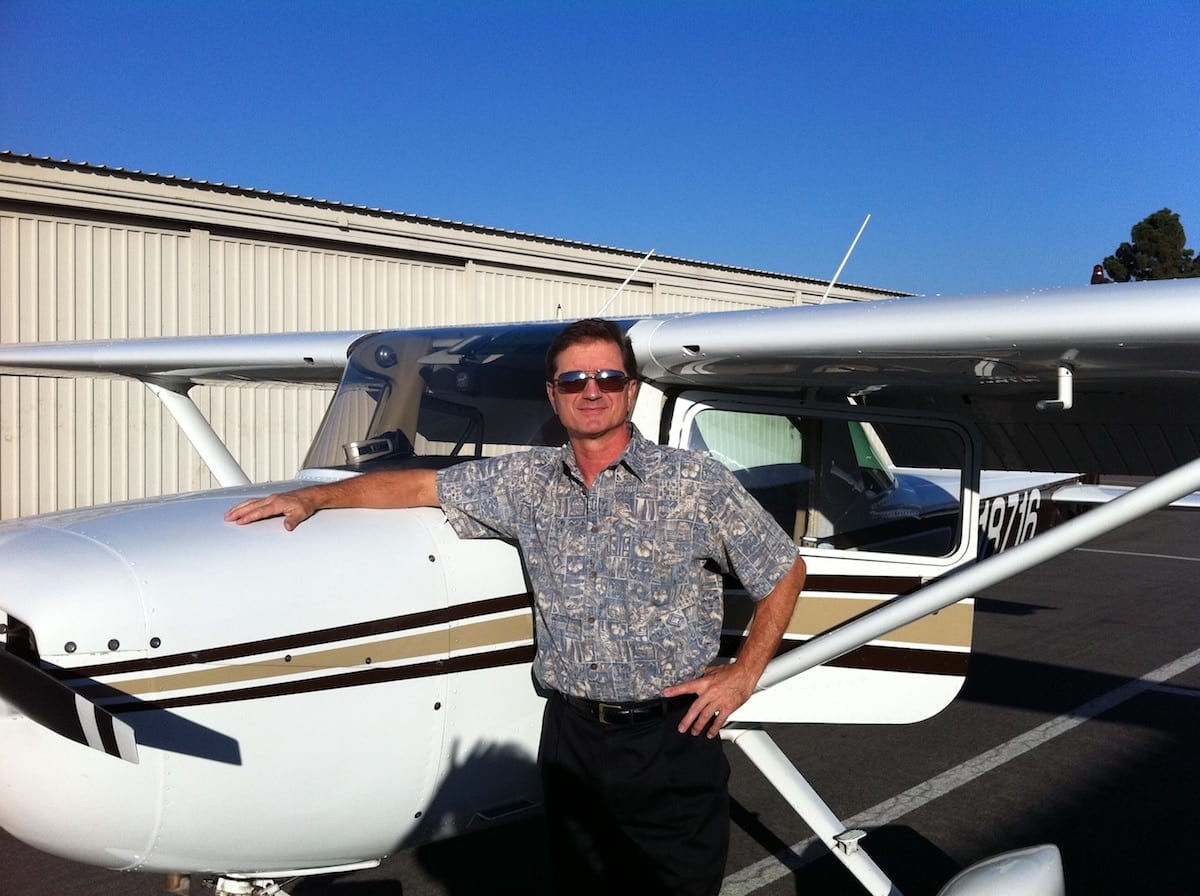 So effortless is his banter on the topic of aviation that one might assume Rod's quick wit and playfulness are merely extemporaneous. But in talking with the ATP rated pilot, it becomes clear that his efforts are a well-honed communication strategy.
"I studied humor for about 13 years," Rod reflects. "When Jerry Seinfeld started comedy in the 1970s, I remember watching him at the Laugh Stop in Newport Beach. Then Jay Leno and all these other folks went through Southern California. Every week I'd go to a comedy club and watch comedians. I'd study what they did and how they did it and it was the best education that I've ever had as a teacher."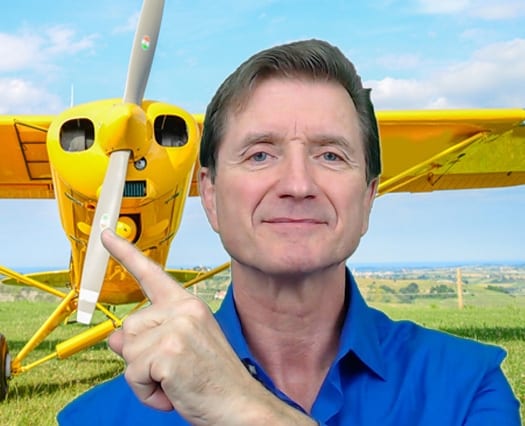 "When you teach somebody — and let's say that the information is critical — if you just expressed an opinion, that's fine, but you don't necessarily open people's minds," he continues. "I use humor to introduce an idea. I express the idea with humor, use humor throughout and at the end of the point, I'll use humor to conclude it. Now this person is more receptive."
Reception, of course, is just the beginning of the student-instructor exchange. Which posits the question: As a pilot with over 10,000 hours of instruction given, what advice does Machado have for being a good student?
"That's a very good point," Rod admits. "You have to be a good student to get the best out of your instructor."
"We teach people how to behave towards us. You can't just assume that this instructor is going to put all of this information in your head and do it irrespective of your attitude," he says. "You have to engage an instructor with questions, with nonverbal cues. You have to convey the idea that you are excited about what you're doing."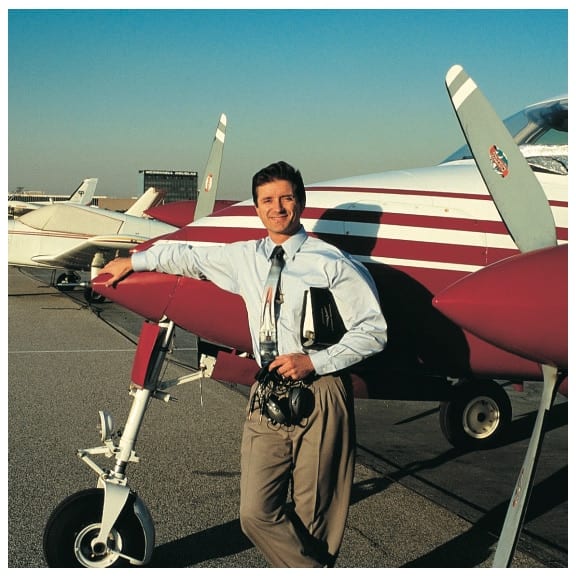 As an instructor, he insists, "If you sit in the front of the class it tells me that you're excited. It also tells me that you haven't been to Catholic school…because that's the most dangerous spot in the classroom."
A classic Rod Machado witticism that provides an inside look at his teaching methods. The entire process is like a well formed, classic joke: Setup, then punchline.
He takes an important concept, like getting the most from your flight instructor. He mixes in humor and while in the moment, one might think that the Catholic School line is the joke, it's part of the setup.
The punchline, like all great jokes, is a revelation that reinforces a point. In this case, it lands when the student understands "Maybe I can get more from this experience if I sit towards the front."
The topic could be aerodynamics, air space, or emergency procedures. It doesn't matter. The rhythm stays the same.
When you get the joke — you understand the concept.
And that is no joke.
What Do You Fly
"It's a 1972 Cessna 150, with a Continental O-200. It runs nice, what can I say."
Why Do You Fly It
"One, I didn't want to go anywhere fast, which is good because you don't go anywhere fast in a 150. I wanted something that would be simple and fun to fly. The simpler the better.
"If I had my way, I'd get a J-3 Cub, but my wife likes to fly side by side instead of tandem seating. That's how you make coupled approaches anyway, flying side by side…you know when you make a coupled approach, you grab the person's hand in the right seat and then you land that way," he says with a laugh.
How Do You Fly It
"I'll do one of two things. I'll go off to the practice area and do probably one of the most important proficiency maneuvers that anyone can do. That is to enter and exit slow flight and do it as smoothly and precisely as I can. I'll do that about one out of every five times.
"But you know how I spend most of my time? If you really want to tell how good of a pilot you are or how proficient you are, what you do is you fly a perfect traffic pattern.
"I'll do touch and go landings. I find nothing more enjoyable than sitting in the pattern. I'll go up, just do touch and goes and I'll tell you what, I'm the happiest guy in the world. Additionally, I give instruction in the airplane, too."
Operating Costs

Flying Advice
"If I had the chance to do private pilot training all over again, I'd start by purchasing a Cessna 150. I purchased the one I have now for $20,000, or even an Ercoupe — Ercoupes are the easiest airplanes on the planet to fly. I once soloed a student in 4.7 hours in an Ercoupe.
"Then I'd find two or three individuals interested in a partnership, perhaps even starting a flying club. I'd use the airplane for flight training and it would be a relatively inexpensive way of learning how to fly. After all, if in six months if I wanted to resell the airplane, I'd probably break even on the prospect. And even with two, three or four members in the flying club, there is seldom an issue with airplane availability for training. It's an excellent way to learn how to fly."
"If I had to do anything to ensure my success at becoming a pilot, I would spend as much time as necessary finding a good instructor. I was lucky and had excellent instructors.
"Unfortunately, not all instructors are created equal. Nothing —nothing — is more important than a good instructor. It's better to spend three years looking for a good instructor than it is to spend three minutes learning from a bad one.
"For general safety, I would leave pilots with this: You can be as safe as you want to be in an airplane, period. That has been proven over and over again empirically by the number people who have flown safely for so long. Irrespective of the word 'luck,' which is more of a palliative when it comes to aviation safety, being safe in an airplane means knowing ourselves, our strengths, our weaknesses and not falling into the trap of being tempted to do the wrong thing when the right thing is clearly evident and appropriate.
"Fate is not the hunter here. Safety is a matter of choice, not luck."