When buddies Trey Brewer and Shiloh Dudley took off from St. Augustine, Florida, Friday morning March 23, 2018, they knew they were embarking on an adventure of a lifetime.
And they wanted to share that adventure with the world.
To do that, they created Aviation Overland Adventures, a YouTube channel where they will document their three-week (or so) journey flying 4,000 miles from Florida to Alaska in Dudley's 1998 American Champion Scout.
They hope their adventure will inspire others to take similar trips or even inspire people who have dreamed of learning to fly to finally head to the airport and begin their own journey.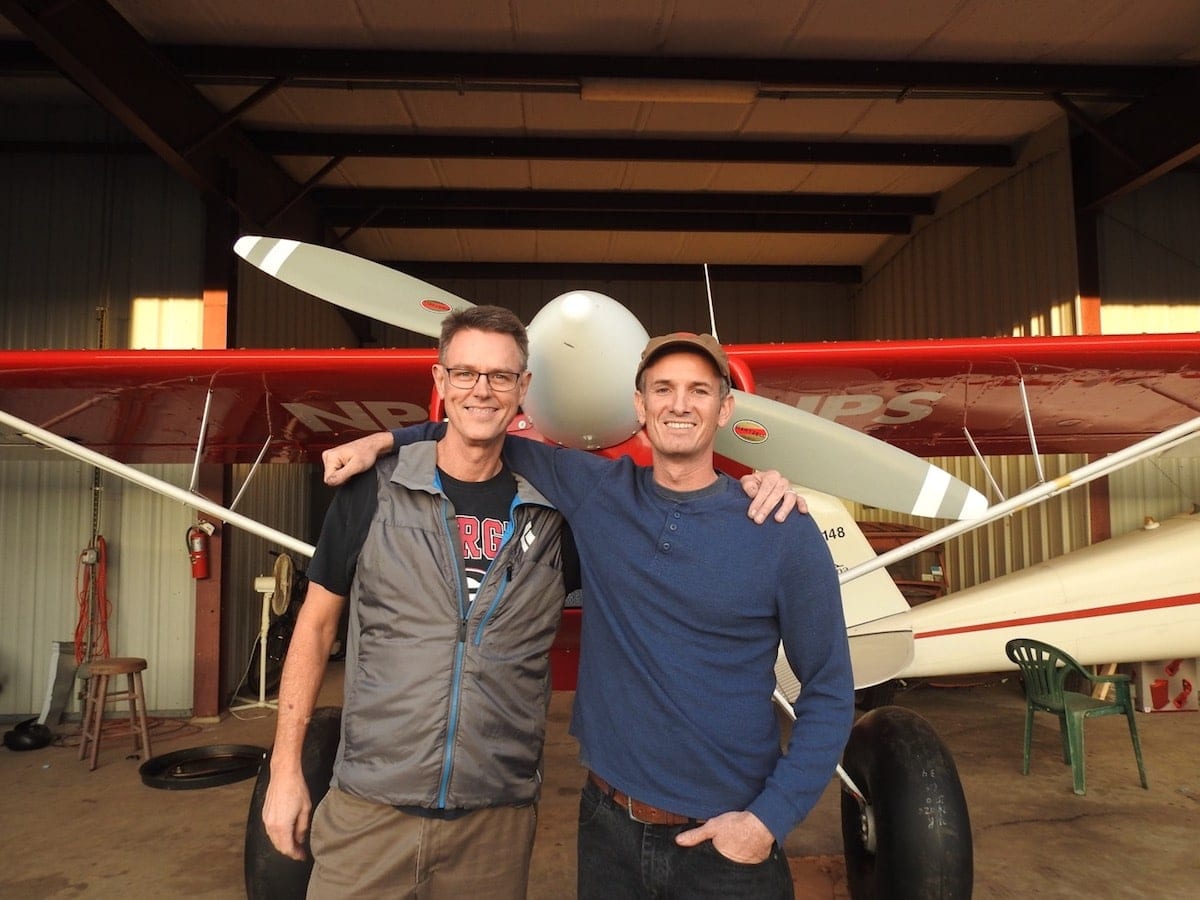 "The United States has one of the finest airspace systems and infrastructures in the world, and people should take advantage of it," said Dudley, a professional pilot and CFI at Florida Aviation Career Training who has logged 3,500 hours. "Public airports, accessible to most small aircraft, are reasonably close to almost every small town in the country. If you have an aircraft equipped for landing off-airport, then the possibilities are endless!"
"The views of North America taken from the air are second to none," he continued. "While this type of flying is by no means new, it is fairly new to us. We are confident that we will be learning something most every day and look forward to sharing tips along the way."
In videos already posted to their YouTube channel, the pair promise to share "the good, the bad and the ugly" of their epic adventure.
While the two knew their first stop would be Nashville — Brewer is a musician and high school guitar teacher, while Dudley also plays the guitar, so Music City was a no-brainer — the rest of the journey is up in the air, so to speak.
"Part of the beauty of it is we don't really have it planned out," Dudley said. "How many stops we have and where we go is largely influenced by our whims and the weather, so we're a bit unsure ourselves where we're going to end up. We're pretty excited about that."
The pair hope to stop at various points of interest along the way, showcasing the types of places that can be accessed through aviation. Stops include cities, state and national parks, remote airstrips, and possibly some off-airport landing sites. Camping is a key part of the adventure, they note.
The ultimate destination is Talkeetna, Alaska, where Dudley has a job for the summer working with Talkeetna Air Taxi. This will be his second year in Talkeetna. It was while he was there last year that he bought his Scout.
It had been flying in Alaska with the National Park Service, but it started making metal in the engine, so it was auctioned off on a government website, he reported.
He bought it and trailered it up to Talkeetna, where he worked on the Scout between flights, overhauling the engine and putting the airplane back together.
"At the end of the summer I had 11 hours on it," he reported. "My dad came out and flew it home to Florida with me. That was my first trip from Alaska to the Lower 48."
Brewer, who has been a pilot since 1981, also is an airplane owner. Right now, he actually owns two. He's a partner in an Aeronca Champ, but is in the process of selling that since he just bought a Glastar.
Friends for about four years, the pair plan to upload a video from each leg of their journey to Alaska. They are using a GoPro Hero 4, as well as their iPhones and a regular camera that shoots video and stills.
"We hope that friends, family, other aviators, and travelers will stay connected with us along the way by subscribing to our YouTube channel, Aviation Overland Adventures," Brewer said, noting his students at St. Augustine High School also plan to follow along.
"We hope to expose general aviation to more of the population so they can see how diverse it is, what it has to offer, and hopefully get some more people involved," he said. "Also, just to record it for ourselves, kind of like a scrapbook."
Follow the pair's journey yourself on YouTube.