For Mike Cifelli, three's the charm.
The Long Island resident owns three airplanes: A Bonanza, a Piper Cub, and a 1942 Stearman.
"The wife and I, we travel," he explains. "The Bonanza is what we use to travel, but the Stearman's just a plane that you can get in and, when you have no place to go, you just have fun with it."
A lot of those flights are over the miles of beaches on Long Island, flying past lighthouses, fishing areas and ports.
All of those flights originate from Bayport Aerodrome (23N), the only grass strip left on Long Island.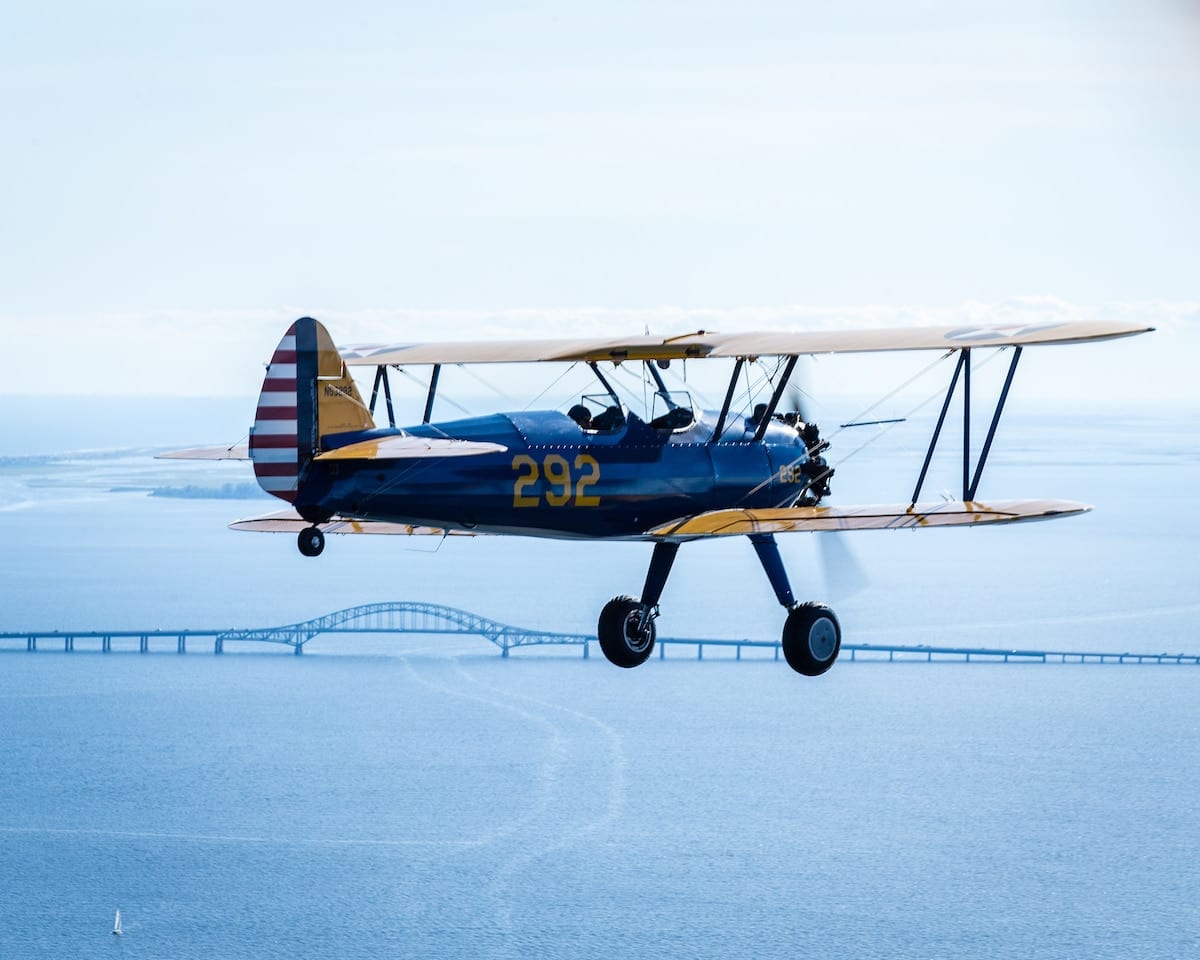 "There were two other grass strips that were closed down in the last couple of years," he reports.
Opened in the 1940s, Bayport is now marked as an historical site, thanks, in part, to efforts of the Bayport Aerodrome Society.
"The Bayport Aerodrome Society was formed to protect the airport and has worked to maintain it as an airport, and keep it as an airport, because there were threats of the town taking it over and just developing the land," said Cifelli, who serves as vice president of the society.
The historical nature of the Aerodrome is not just the property, but the airplanes that call the field home.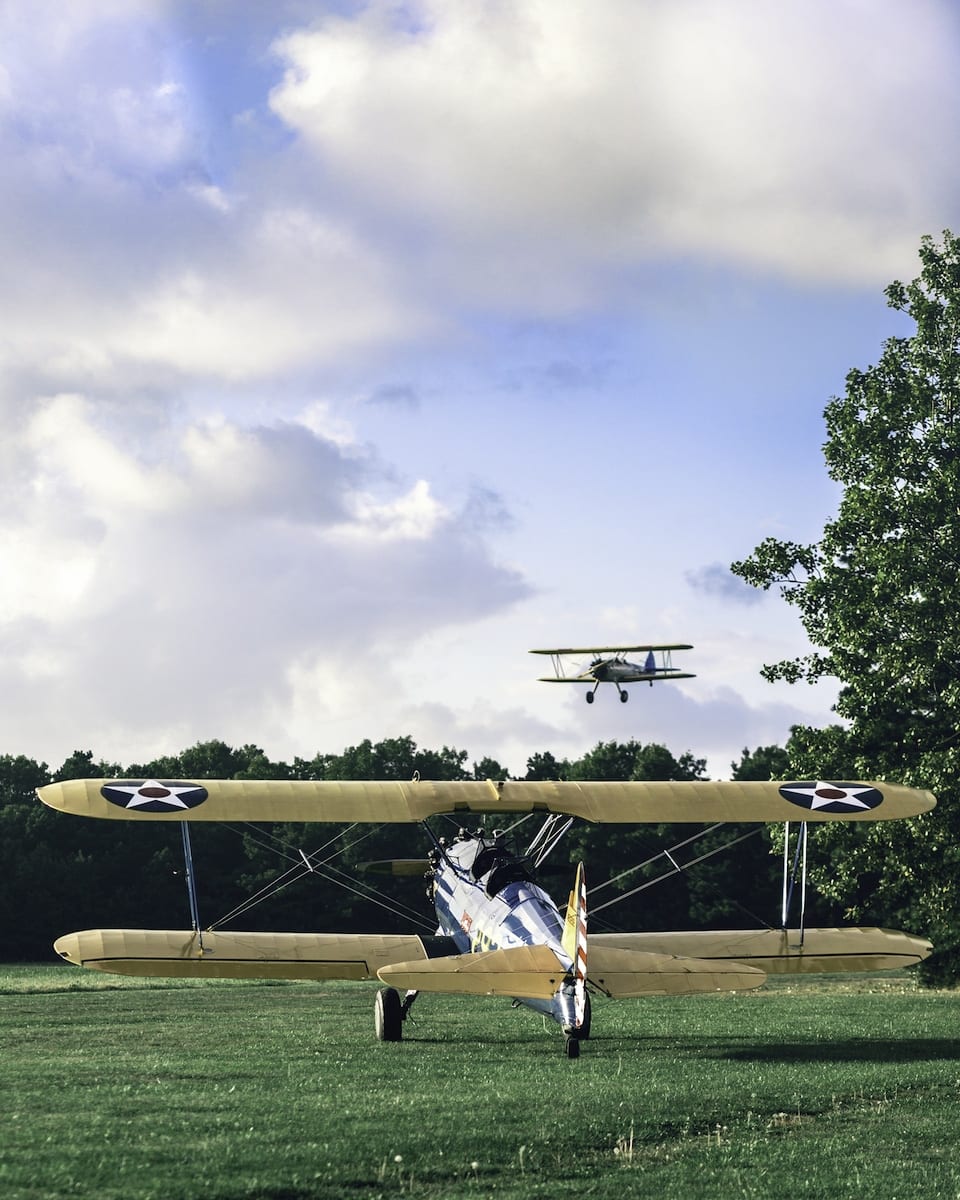 "We currently have four Stearmans and two Waco biplanes based there, a Brunner-Winkle Bird, and 20 other vintage taildragger planes that are also based there," he reports. "And we fly a lot together. There might be six or eight biplanes at one time flying together."
"It's a bunch of good guys," he continues. "We donate a lot of flights or rides to veterans. We also fly over the national cemetery in Calverton, N.Y., for veterans quite often, on Veterans' Day or Pearl Harbor Day, and we'll drop a wreath on Christmastime."
He adds the pilots also do fly-overs for funeral services being performed for veterans at the cemetery.
The pilots also fly for other local celebrations, such as July 4, performing a fly-over before the start of fireworks displays. Just recently, the pilots kicked off a marathon by doing a fly-over before the racers took off.
"We do a lot of stuff like that for the town," he says.
While happy to help out in any way they can, the pilots realize that by becoming an integral part of local celebrations, they are also conveying to the community how important the airport is.
The society also holds a yearly picnic, inviting all local residents to the field, serving hamburgers and hot dogs and raffling off rides in the vintage aircraft.
"This year we gave about 56 rides to the neighborhood," he reports.
This helps keep the neighbors happy, as well as supportive of the aerodrome.
"They're all for us," he says. "They don't want to see the airport leave. You know, for that reason. It's a very nostalgic place."
The pilots also raffle off flights for donations to keep the aerodrome's facilities maintained.
"We lease the property, all the hangars," he said. "And we maintain the property."
And last — but certainly not least — the pilots introduce a lot of young people and others who are interested in flying to general aviation.
"We take them up for their first flights, and a lot of them have gotten involved in aviation, with some becoming airline pilots and others flight instructors."
"It's just a great place," he emphasizes.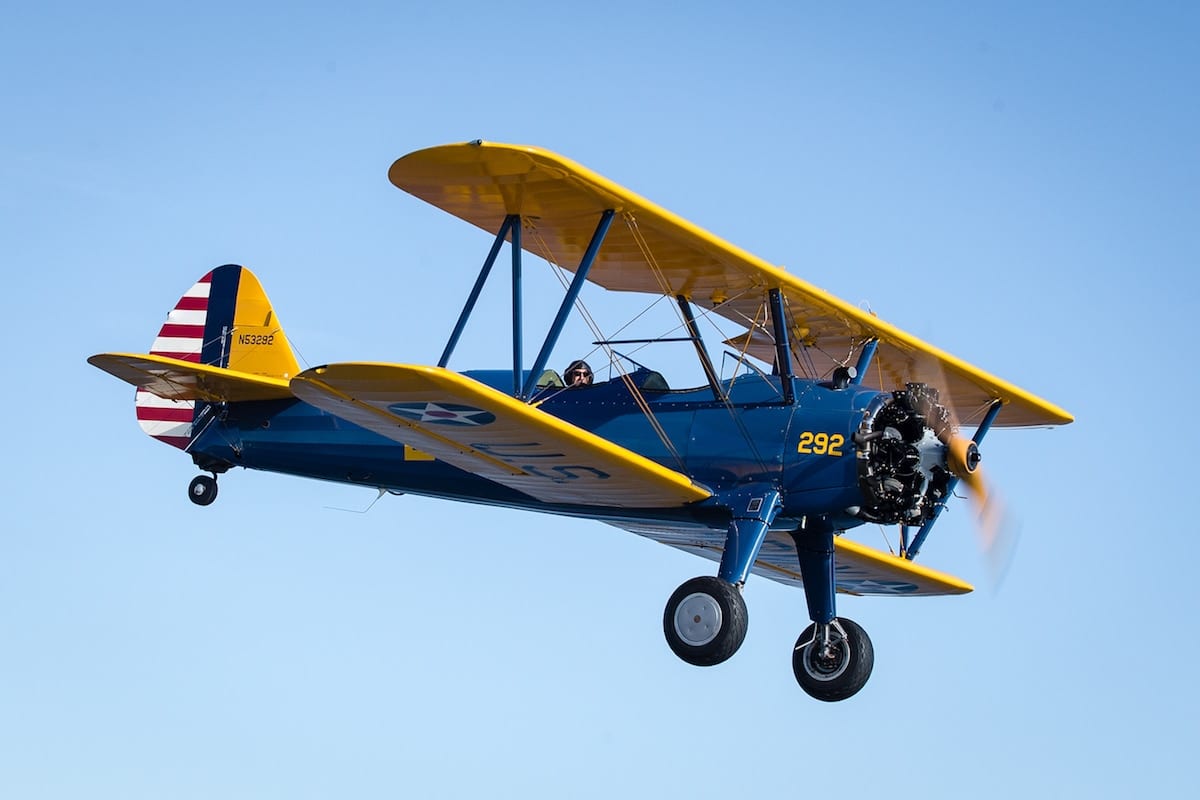 It's also the perfect place to base his Stearman, which he has owned for about seven years.
He bought this Stearman after one of his partners "had a little incident" and destroyed the Stearman they owned at the time.
"I didn't want to spend years putting it back together, so we got the insurance money on it, and I knew this plane that I have currently was for sale at the time," he recalls. "The day after the first plane crashed, I started negotiating with the seller."
He initially bought the plane with two partners, but has since bought them out and is now its sole owner.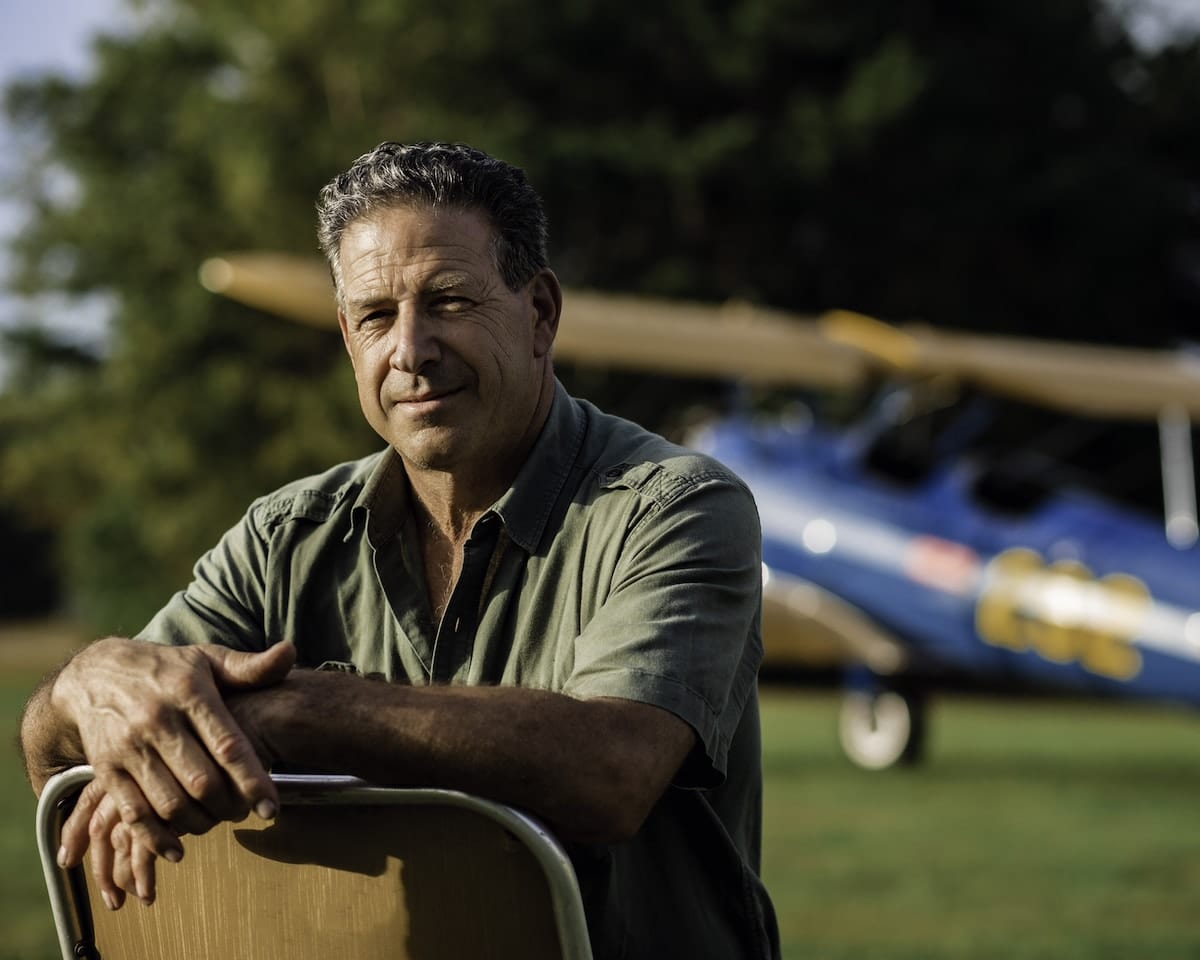 Cifelli knows a bit about the plane's history, reporting that when it was new, it was used in Canada for primary flight training.
"It had a full glass canopy on it since the weather up there is so cold," he says.
The Stearman passed through several hands before ending up in Beaver, Pennsylvania, where its owner at the time, Jack Roethlisberger, did a total restoration in the early 1990s.
"It's been this way since the restoration in the early 1990s," Cifelli says."It's in terrific condition. The people I purchased it from, of course, kept it in very good condition, in a climate controlled hangar, and I've been trying to keep it the same way."
Cifelli recently had the engine rebuilt by Pete Jones at Air Repair in Mississippi.
"He's a very well-known restorer of Stearmans, and he specializes in the radial engines," Cifelli reports. "I had an engine problem just about a year ago. I called him and took the engine to him, and he rebuilt it completely and sent it back.
"After it was put on the plane, the first day I was going to fly her, a friend says 'let me go up and fly alongside you to make sure everything's alright.' That's also the day that Annemarie Bain took all the photos. She's always down at the aerodrome when we're flying and she always takes great shots of our airplanes."
Cifelli, who tries to fly at least once a week when the weather cooperates, says his current passion is taildragger flying.
"Once I was introduced to taildragger flying, I just couldn't get enough of it," he says.
When asked why, he explains: "I guess it's a little more of a challenge with them. They're a little more difficult to fly, especially something like a Stearman.
"Once you've flown them and get that down pat, you can make any landing look good," he continues. "But, in the Stearman that's always a challenge."
He acknowledges that you can never let your guard down with a Stearman.
"You just have to stay on top of it," he says. "But, it's just very rewarding feeling — to put her down in certain fields or on hard surface without scratching it."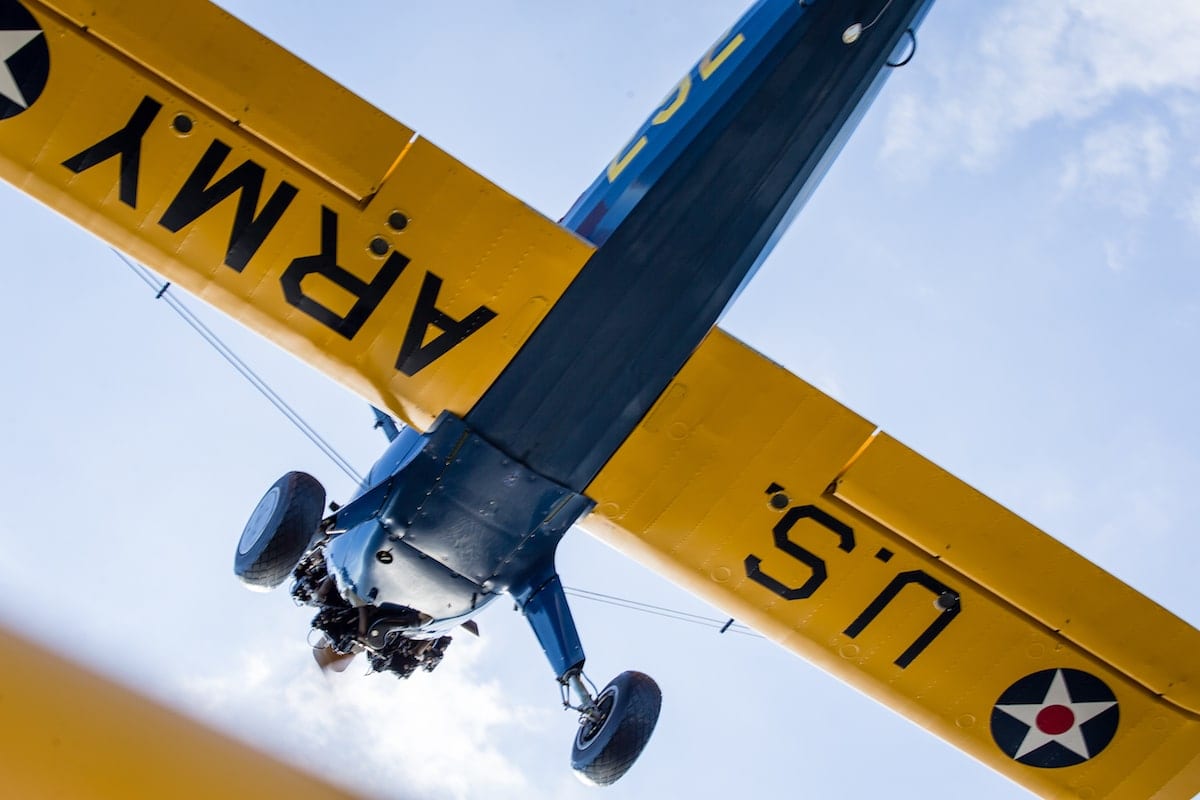 When he's not flying the Stearman, Cifelli flies to Florida in his Bonanza to visit his daughter and granddaughter, as well as other travels with his wife, Jennifer.
As he looks to the future, Cifelli imagines that one day he'll sell the Cub to "switch things up and buy something more interesting."
He says once he retires from the automotive business, he and his wife will travel more, so they'll need the Bonanza for that.
"But I also like to have a plane to have fun with, too, like the Stearman, so I don't ever see giving up either of those."
He also flies a couple of other planes for people who don't fly any more, including a Waco UBF2 owned by Capt. Mike Scott.
"It's just me and a few other fellows who are checked out it in," he says. "He lets us fly that. And there's other planes that we fly for other people or maybe transport a plane here or there, so we get to do a lot of flying."