Traveling by general aviation airplanes can be a wonderful and enjoyable experience that provides a convenient means of personal transportation.
But before jumping into a private plane, it's important to understand whether the intended flight will be safe before takeoff. Many private-airplane passengers have no idea whether their pilot is about to conduct a safe flight or a very risky one.
That's what led to the new book, "Private-Airplane Passenger Safety: What You Need to Know," by Master Pilot John O. Graybill.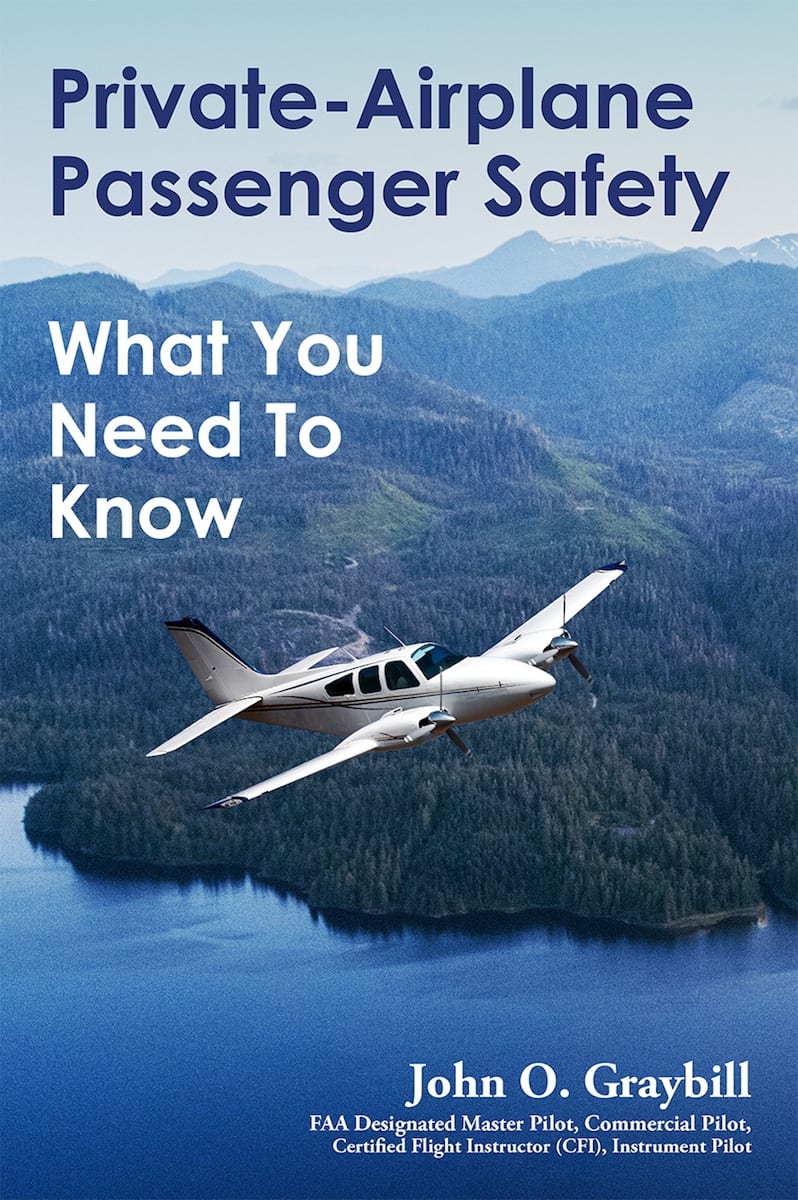 In the book, Graybill identifies what every passenger needs to know in easy-to-understand, non-technical language, according to the publisher.
The book alerts passengers to pilot actions, behaviors, and attitudes that could lead to a crash, personal injury, or worse.
Passengers will learn how to identify unsafe behaviors of their pilot and to know if the pilot is being as safe as possible.
Graybill's red-flag and yellow-flag system calls out common pilot actions to help evaluate and recognize the subtle, little-noticed behaviors and attitudes of pilots that, gone unnoticed, could lead to dangerous problems.
A Red Flag signals a blatantly bad practice that significantly increases that chance of having a serious accident or crash.
A Yellow Flag is generally a bad practice that might contribute to an accident or unpleasant or frightening experience.
If a passenger observes a single red flag or three or more yellow flags, they would be wise to not proceed with the flight, Graybill says.
The book is available in hardcover for $24.95.