Members of The Lakeland Aero Club are building an experimental Sonex Motorglider to fulfill a father's promise.
When Leslie Johnson made plans to build a Sonex Motorglider with his son, no one knew his son Chris had cancer.
"The garage was set up with tools, supplies, workbenches, you name it," said Lakeland Aero Club Director Mike Zidziunas. "His son went into the hospital and by the time he passed away, they'd never drilled the first rivet."
Leslie Johnson was shattered. As a volunteer at SUN 'n FUN, he approached the Lakeland Aero Club.
"He'd promised his son he'd get the plane built, but he was too shattered to do it by himself," said Zidziunas. "He donated the tools, the kit, everything to the club. He comes by to check on the progress. He lost a son and gained 10 kids."
The Lakeland Aero Club was so grateful they named a room at their facility the Chris Johnson Briefing Room.
Students working on the project displayed the plans and parts already completed at the club's hangar during SUN 'n FUN 2018. Pilot and builder Bob Perry of New Smyrna Beach stopped by to ask questions. He is building the same kit plane.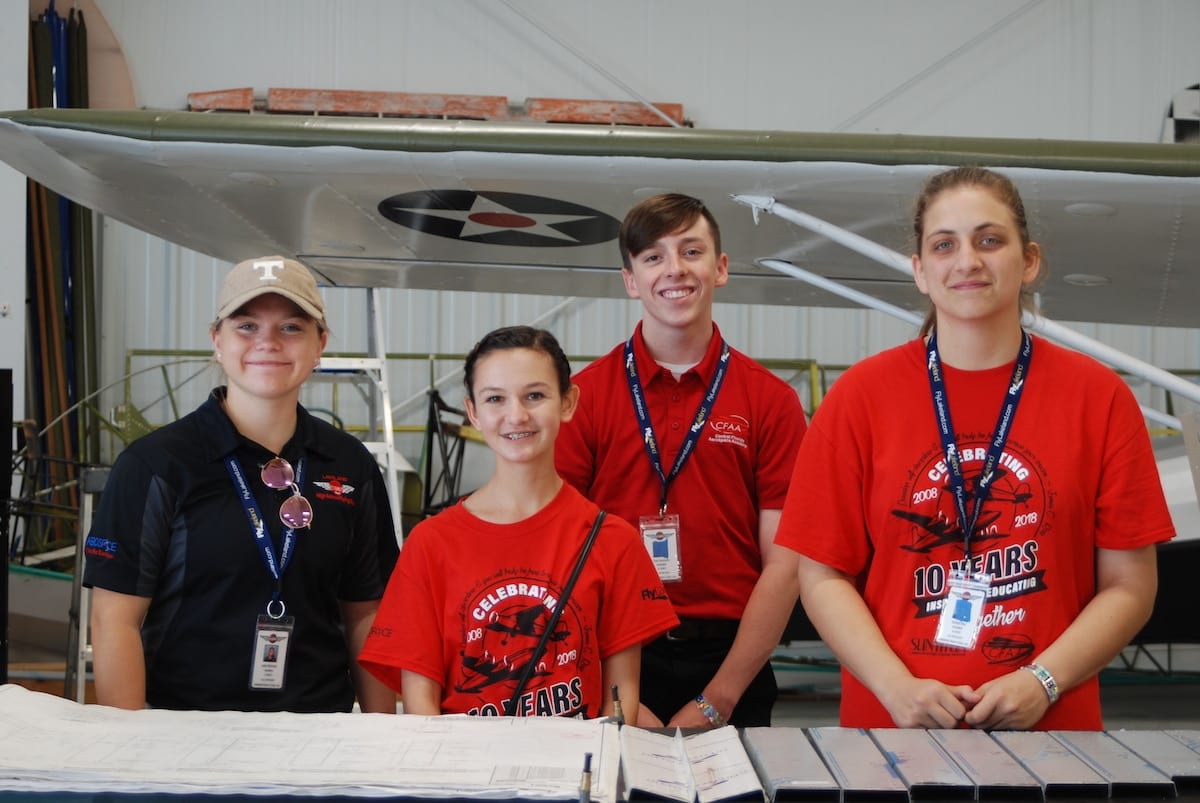 When complete, the fabric-covered aircraft will be painted in a white, black, and red color scheme to show the Central Florida Aerospace Academy's school colors. Most of the students at the Lakeland Aero Club attend CFAA.
"Sonex says you build this in three years," said sophomore Sean Stoltz. "That's the time it might take an experienced team to build it. I'd take that estimate, multiply it by two, and add more time on that. I've grown up with this because my dad and I worked on building a Champ."
"We're getting a kit engine AeroVee with 95 horsepower, so we'll learn how the engine works while we build it," he added.
The Lakeland Aero Club names its aircraft. Once completed, the Sonex Motorglider will be named Chris's Bliss.