DENVER — The Boeing Blue Sky Aviation Gallery will open its doors July 21, 2018, on the south side of Centennial Airport in Colorado after almost a decade of planning and fundraising.
The 19,000-square-foot facility will be open to the public three days a week, giving guests access to interactive and educational exhibits, spaces to watch airplanes at the second busiest general aviation airport in the nation, and even listen to chatter from Centennial tower.
The Blue Sky Gallery also will include opportunities to experience flight first-hand. Sit in the cockpit of pilot-quality Redbird simulators, interact with the latest industry tech and even experience flight itself through a partnership with Aspen Flying Club, officials said.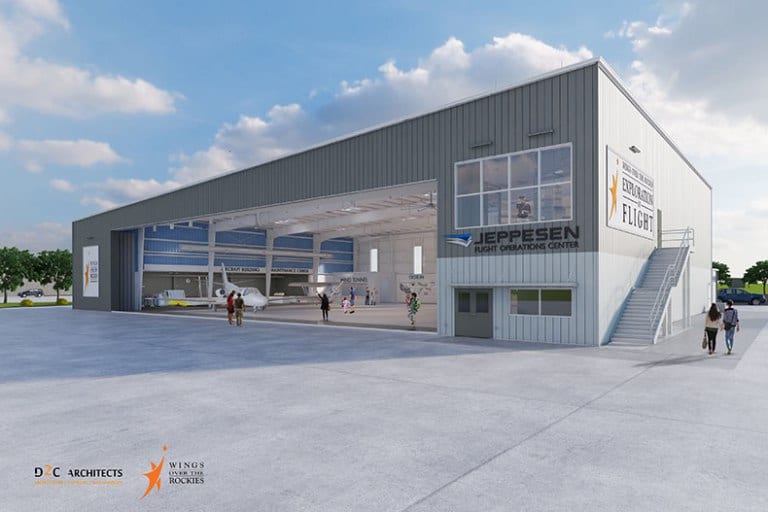 These experiences and more will be available on opening weekend and each weekend thereafter.
The Gallery is open to the public each Friday and Saturday from 10 a.m. to 5 p.m. and Sunday from 12 p.m. to 5 p.m., beginning July 21.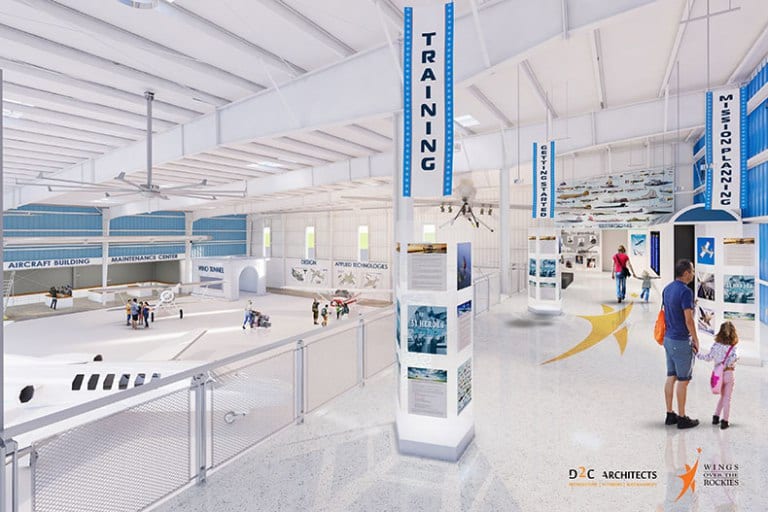 The Boeing Blue Sky Aviation Gallery is phase one of Wings Over the Rockies Exploration of Flight, a new campus offering visitors experiences and educational opportunities focused on aerospace. (See related story here.)