To help encourage owners of general aviation aircraft to meet the FAA's ADS-B Out equipage mandate in the United States, the Aircraft Electronics Association will randomly award five aircraft owners with $1,000 each toward an ADS-B compliant upgrade during AirVenture Oshkosh, July 23-29, 2018, in Wisconsin.
This year marks the fifth consecutive year that the AEA has made the $1,000 award available to five aircraft owners, meaning that a total of $25,000 has been awarded during the last five years, association officials note.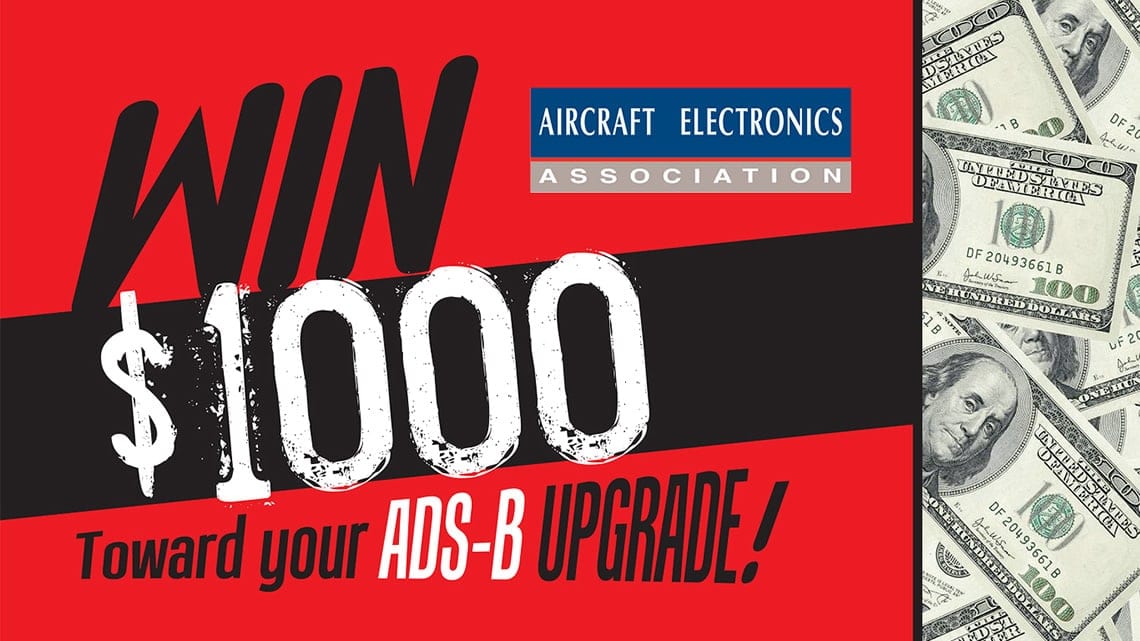 "The repair shop industry in the U.S. has less than 18 months to equip the general aviation fleet of more than 100,000 aircraft with ADS-B Out avionics," said AEA President Paula Derks. "Aircraft owners who wait to equip will face scheduling pressure and likely higher installation costs as we get closer to the Jan. 1, 2020, deadline. By awarding $1,000 to five different aircraft owners to help them become compliant as quickly as possible, the AEA hopes to send a message to owners of general aviation aircraft that the time to act and upgrade is now."
Aircraft owners may enter to win one of the five $1,000 awards in Hangar B, Booth No. 2035/2036, beginning July 23. The AEA will announce one winner each day from July 23 through July 27 via its social media outlets on Facebook, Twitter, and LinkedIn.
Aircraft owners must be at least 18 years old to register to win.
Each of the five winners must use an AEA-member avionics repair station to complete the installation, and the installation must be scheduled by Aug. 1, 2019.
One entry gives aircraft owners a chance to win each of the five daily drawings.