By SAM SNOW
Delayed by rain and low ceilings, both the Cessnas to Oshkosh and Bonazas to Oshkosh arrived safely Saturday evening at EAA AirVenture 2018.
Each group was around 100 planes and the Bonanza group ended up having to split into two groups and arrived on either side of the last Saturday shower before blue skies broke though at sunset.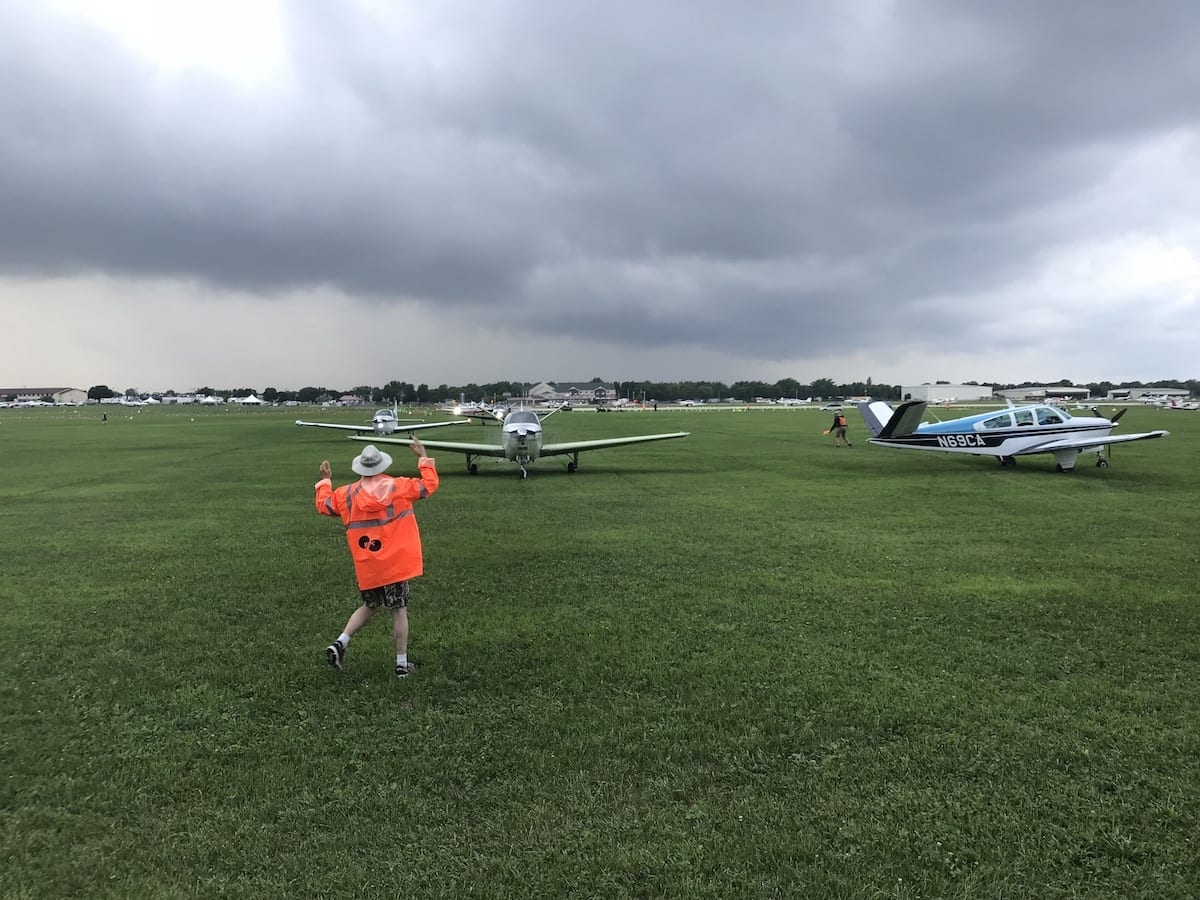 After over an hour of constant planes taxing in, the air was filled with hammers driving tie-downs and tent stakes.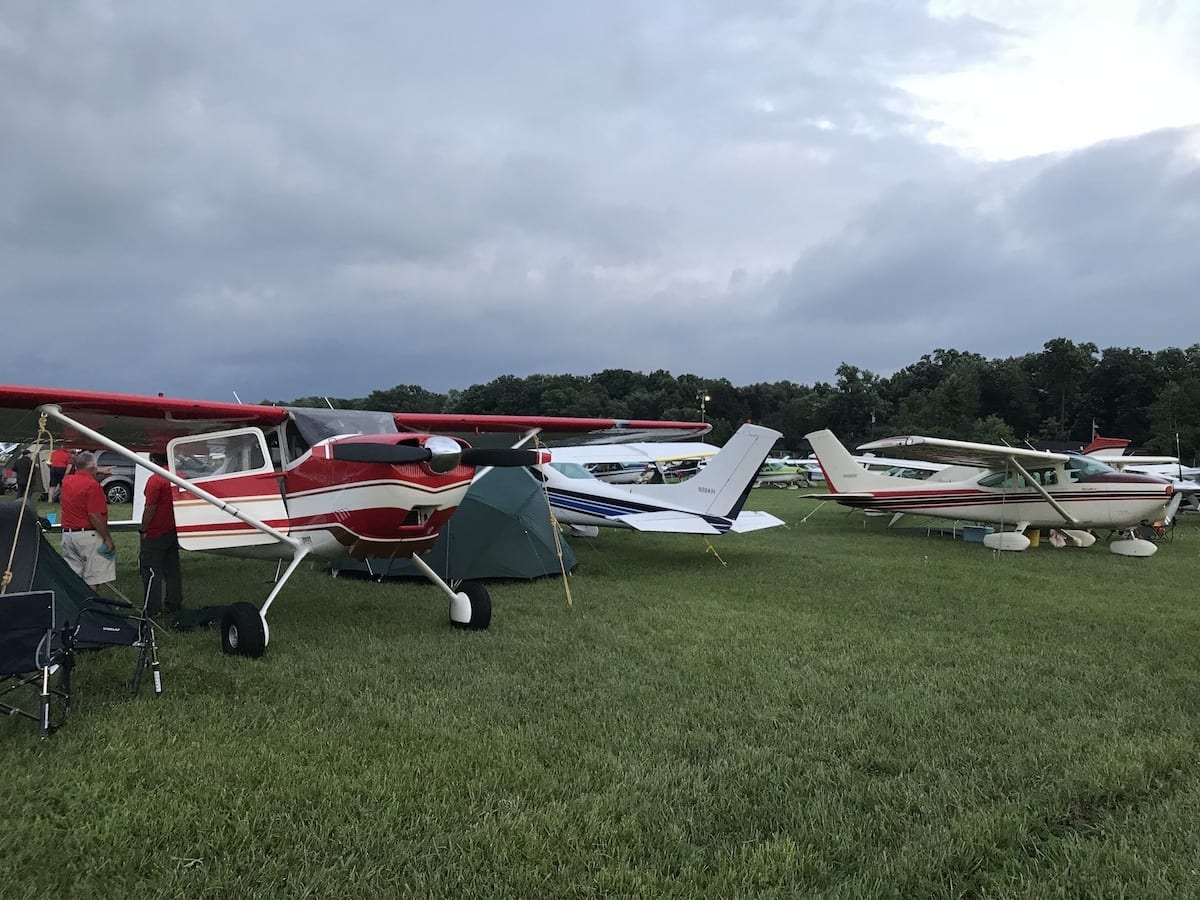 "We made it! I've been wanting to do this for years!" exclaimed one Bonanza owner who flew all the way from California to join the group.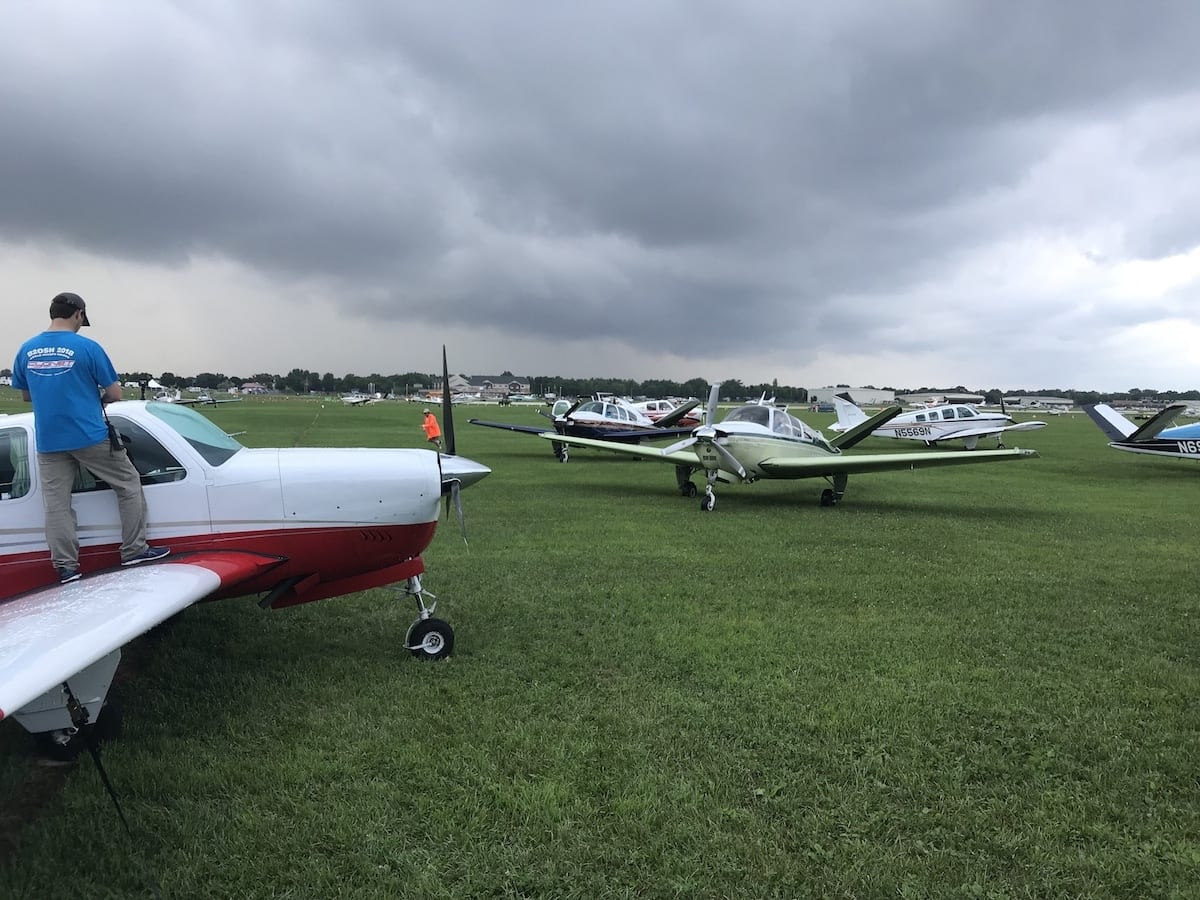 The Bonanza group had left in a mass formation from Rockford, Ill., but then had to divert to Fond Du Lac due to Oshkosh going IFR.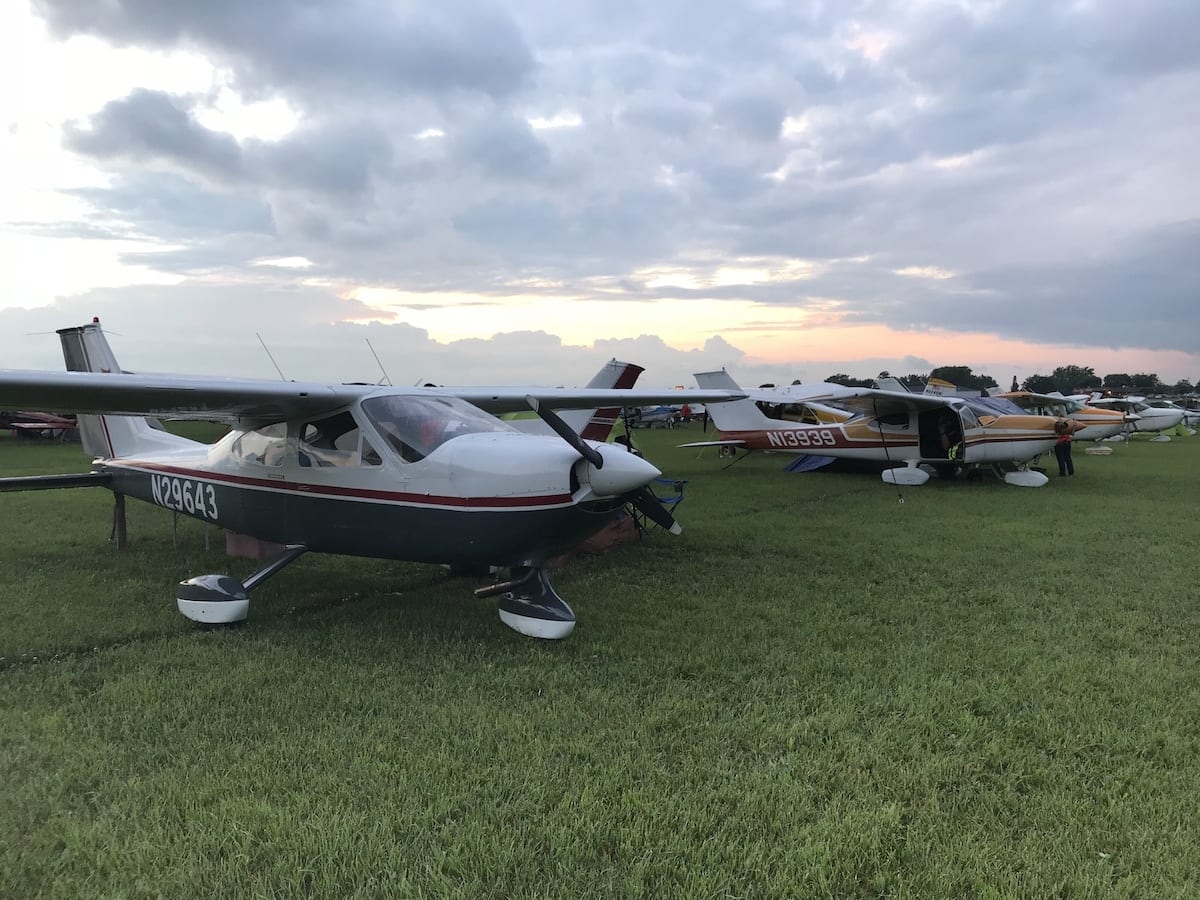 Due to Fond Du Lac getting overloaded, part of the group then diverted to Dodge County, Wisconsin, where they joined up with the Cessnas that were congregating there.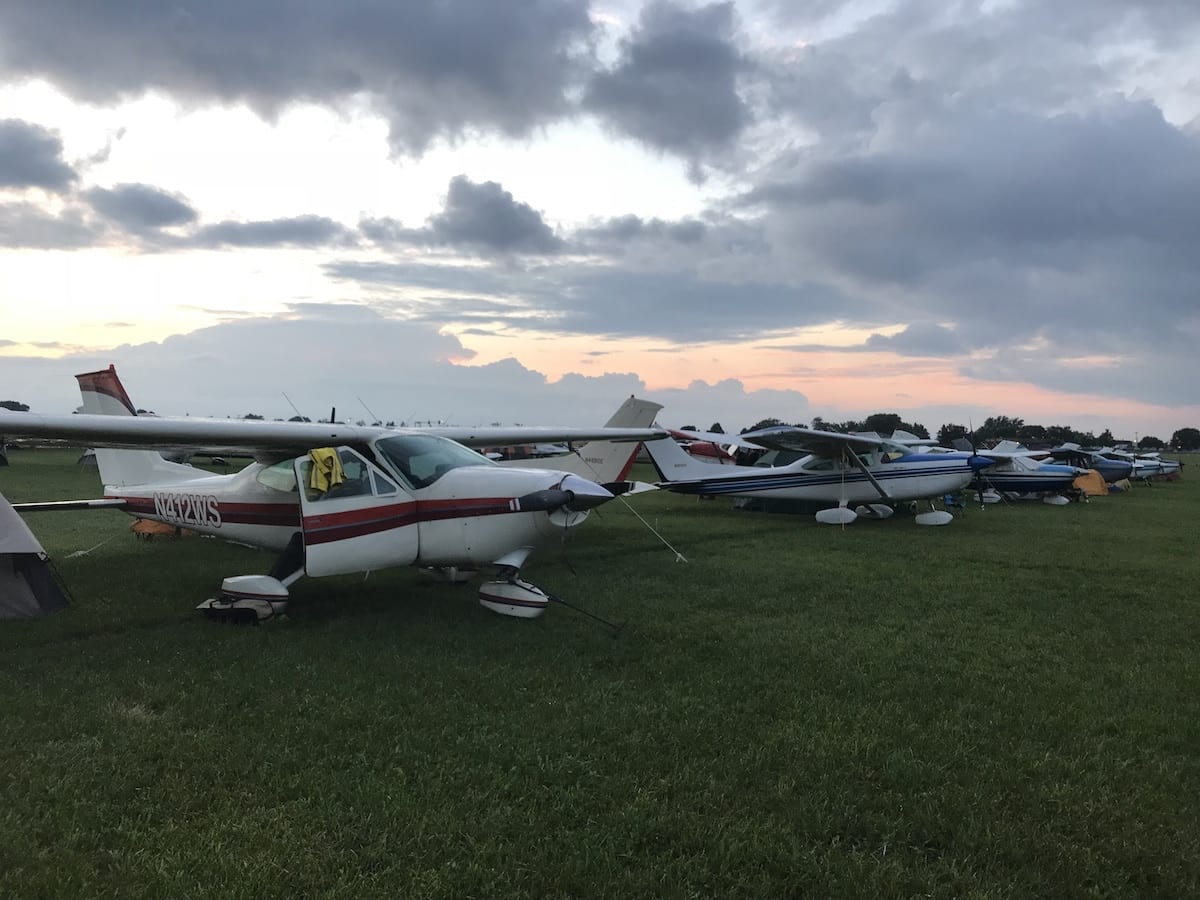 In the end, it all worked, with both groups arriving safely.