Every person walking the earth today is totally unique and different. All of us. Even my wife, who is a twin, is an individual, not a mere carbon copy of someone who preceded her into the world by three minutes.
Yet we all function as members of a team, too. Multiple teams, in fact. Or at least we should.
One of the great keys to success is recognizing that you are part of a team. If you do, and you play by the same rules as your teammates, you have the opportunity to help achieve the team's goals in whatever endeavor you're engaged in and at the same time show your stuff by excelling at whatever it is you do best.
Teams and dedicated team players are critical to the advancement of almost any product, project, or service.
They even matter in our day-to-day relationships. Whether personal or professional, our lives go more smoothly and tend to be more rewarding when we know our role, fill it to the best of our ability, and maybe even make an effort to inspire others to do the same.
If you don't believe me, try this: Sidle on up to your spouse or significant other and tell them you've decided to go your own way without consideration of their goals or feelings. Should you do that, please consider this friendly advice. Duck.
Similarly, take a stroll down the hall to your boss's office and let him or her know that you've decided to blaze your own trail from now on, irrespective of the company's policies or wishes. I think you'll find a similarly chilly response to that announcement.
The New York Knicks are a team. So is the AeroShell Aerobatic Team, and the G'ville Flyers of Gainesville, Florida, and let's not forget the Buckingham clan of San Luis Obispo, California.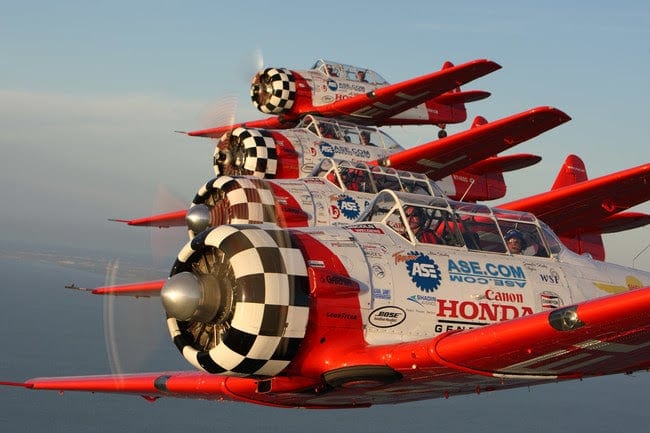 If you think about it, every pilot on the continent is part of a team. We are participating in a team activity every time we fly. Even if we're flying solo. Even if we're flying solo in a single-seater. Even if we're flying solo in a single-seater from a privately owned non-towered field. There is a team in place to support us.
That team is made up of unique individuals who are ready, willing, and able to take on the task of providing us with the information we need and the services we desire. Our teammates don't wear matching jerseys. The coach isn't standing on the sideline directing each play. But wise players know their teammates are out there and an entire coaching staff is on the job.
Every time we fly, our margin of safety goes up and our levels of success and enjoyment are increased when we accept our role as a team player and fill it. Those levels of success and enjoyment can be further enhanced if we recognize and respect our fellow teammates, too.
Just as the leading wide-receiver in the NFL can't celebrate a spectacular catch in the end zone if the left tackle misses his block, allowing a defender through the line to sack the quarterback, you can't taxi from the hangar and fly to your destination with confidence and a reasonable level of safety unless your teammates maintain the airport, and the airplane, and the hangar, and provide a weather briefing, and offer flight-following, and fuel, and…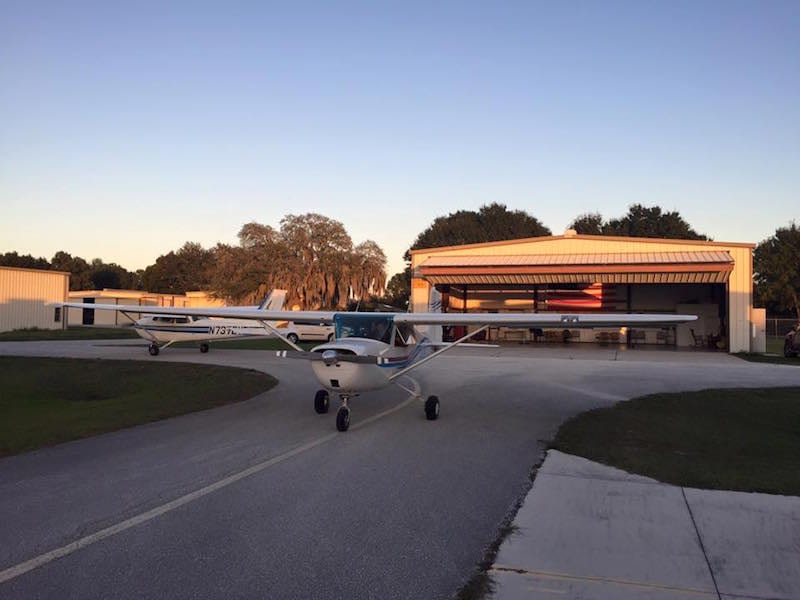 I consider myself profoundly fortunate in that respect. I routinely fly from the same airport where I got my first flying job many years ago. I know many of my local teammates by name and enjoy spending time with them.
Others, I've never met. But I sure do appreciate the folks at Orlando and Tampa and Miami and Jacksonville who offer me services that help me fly where ever I want to go with the confidence of knowing I'm never alone. Not really. They've got my back.
My personal team back home is remarkably supportive, too. Because they know I'll come through for them when they need me, just as I know they'll be behind me when I take a night away from them to attend a safety meeting, or hunker down in my office to study for an upcoming test or flight check.
Professionally I get to work with a solid group of star players, too. I'm fortunate they consider me to be a contributor, so I do my best to fulfill those expectations and, if I can, exceed them.
It's worth noting that one of the reasons my work team is so successful is because of the willingness of each player to act like a teammate, to value the contributions of others, and to do whatever they can to smooth the path for their fellow players.
Each member of my team strives to be the best we can. Not just for the pride of having done a good job, although that's certainly a factor. But we recognize the talent we work with, even if we rarely see each other face to face. We know our efforts are appreciated and expanded on by the imagination, creativity, and dedicated service of others.
Make no mistake, each of us — you and I — are on a team. Whatever we do, where ever we go, whenever we participate, we are functioning as a member of a team.
Should we recognize that reality for what it is and do our level best to be good team players, all will be well. Winning the championship becomes a daily occurrence that we can repeat and take pride in for a lifetime.
Should we choose to go the other way, however, it's another story. If we conduct ourselves as if we're the next big thing and everyone should just get out of our way and let us shine…
It's probably worth noting that bookshelves all over the world sag under the weight of the names of great players who led their teams to victory. Conversely, there are but a few pamphlets featuring the names of loose cannons who fell by the wayside trying to assert their dominance as individuals.
Be a team player. That's where true success lies.