OSHKOSH, Wisconsin — NFL football tight end Jimmy Graham is adding yet another title to his illustrious career: EAA Young Eagles Honorary Co-Chair.
The Green Bay Packer and licensed pilot kicked off his new duties taking two kids on their Young Eagles flights on opening day of EAA AirVenture Oshkosh 2018.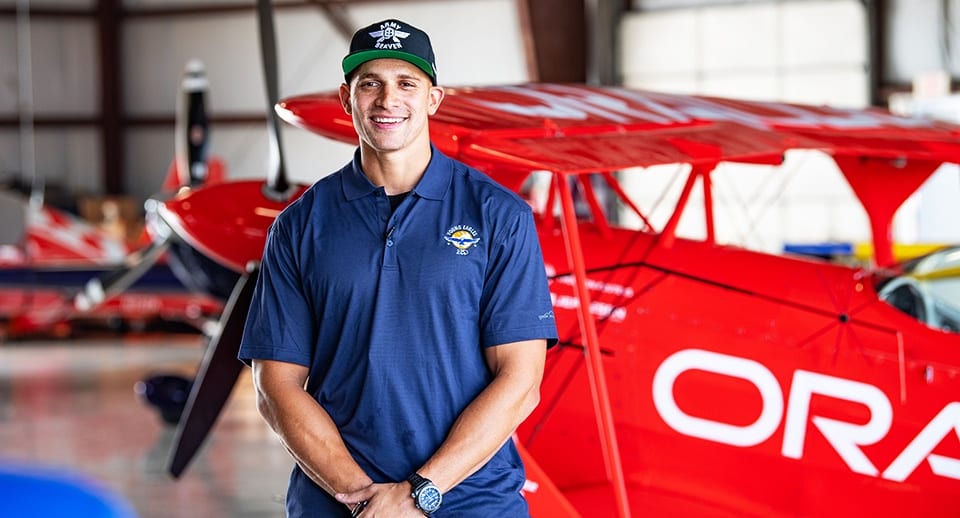 "Jimmy Graham is on our team! He is going to inspire so many young people to rise above any challenge, to search for excellence in execution, and to believe in themselves," said airshow star and Young Eagles chairman Sean D. Tucker. "Jimmy is a reverent aviator, fun to be around and such a positive role model for kids. We are thrilled he has teamed up with us."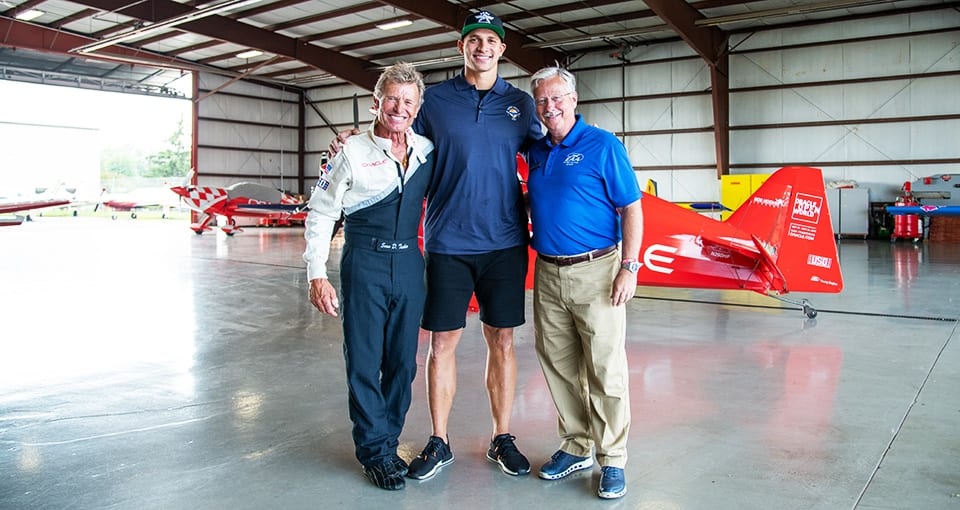 "There's such great energy between Jimmy and Sean," added Jack Pelton, chairman and CEO of the Experimental Aircraft Association. "Jimmy has a very unique story that kids are going to resonate very well with – it's so sincere, it's so real. We are very excited about having Jimmy as part of Young Eagles."
On July 23, 2018, the opening day of EAA AirVenture Oshkosh, Graham and Tucker flew two Young Eagles: 11-year old Deanna Gilson of Castle Rock, Colorado, and 16-year old Lucas Van Handel of Hortonville, Wisconsin, in Graham's 1957 de Havilland Beaver.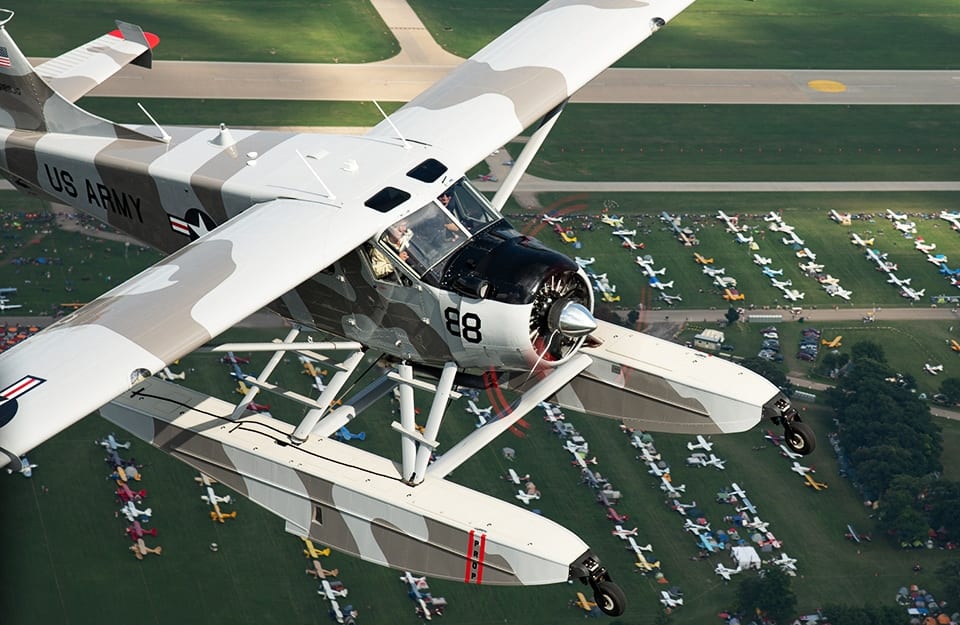 "It's truly humbling that they would ask me to be a part of this great organization," Graham said before the flight. "But it's really about the kids and inspiring them. It brings me back to my childhood and how much love I had for my first flight."
Award-winning actor and pilot Cliff Robertson served as the program's founding chairman. Other past chairmen include General Chuck Yeager, actor Harrison Ford, and US Airways flight crew Chesley "Sully" Sullenberger and Jeff Skiles. In 2013, Sean D. Tucker was entrusted with the honor of being chairman.
Since Young Eagles began in 1992, 50,000 Young Eagle pilots and countless volunteer crew have provided a meaningful flight experience – free of charge – in a general aviation aircraft for young people between the ages of 8 and 17.
To date, more than 2.1 million Young Eagles have been registered, with thousands of them becoming aviators and pursuing their own dreams of flight.
Once a registered Young Eagle, kids have access to scholarships, flight training opportunities, online resources, free student membership to the Academy of Model Aeronautics, free access to more than 300 science and technology museums and more.