By MITCH LATTING
During 1944, Captain Harry Moyer flew his P-40N fighter aircraft over the skies of North Africa, Sicily, Italy, and China.
And this summer, he got a chance to fly a P-40 again, thanks to the  Central Coast of California Honor Flight Chapter.
Harry's love of aviation was sparked in part by the National Air Races that started visiting Cleveland in 1929 and into the 1930s, when Harry was 9 or 10 years old. In 1942, he joined the US Army Air Corp as an aviation cadet, while studying engineering at the University of Akron in Ohio. He received his fighter training in the South, learning how to fly the P-40 Warhawk and the P-51 Mustang in Baton Rouge, Louisiana, and the P-47 Thunderbolt in Tallahassee, Florida.
"We were kind of apprehensive about the amount of power — 1200 horsepower," Moyer said of the P-40 fighter.
Captain Harry Moyer first joined the 59th Fighter Squadron Group, 33rd Fighter Group in North Africa, flying to Pantelleria, an island between Tunisia and Sicily. Their mission was to escort light bombers, B25s and A20s, against strikes on Sicily.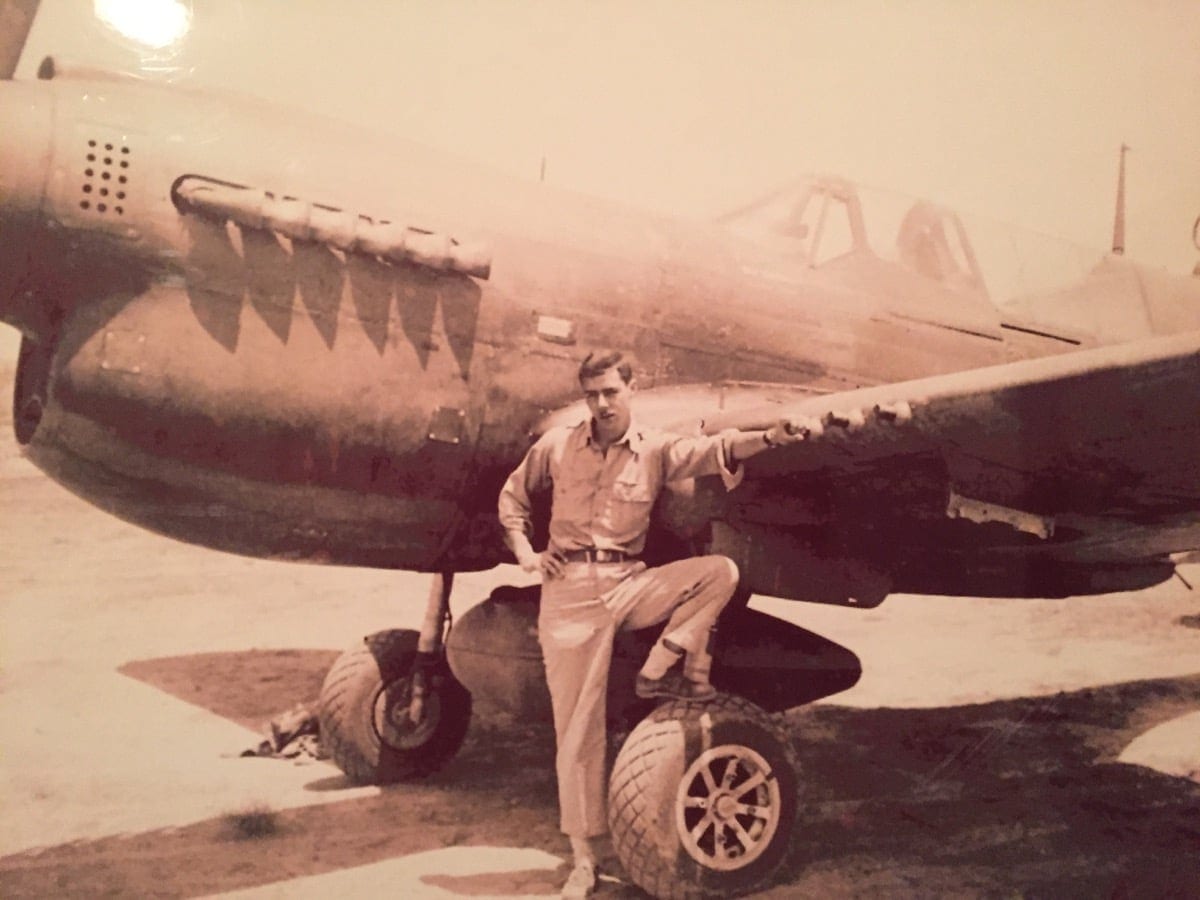 Harry's squadron was later moved to China, joining the 23rd Fighter Group of the 14th Air Force. Their mission was to protect the B-29 bombers from Japanese attacks.
Harry fondly recalls spending time at a British officers' club in Karachi, the first capital of Pakistan, where the bar opened at 4 p.m., offering "gin, scotch and vodka," Harry said with a grin.
"It was a little dicey," he said of his missions, with seemingly characteristic modesty. "But we were trained to do this. I didn't have it as tough on my end of it — the guys who had it really tough were the guys carrying the bayonets and rifles. We had it fast and furious."
After performing various missions in China, Harry transferred back to the U.S. in September 1944, serving as a P-40 instructor pilot in New Mexico, until the war ended.
Fast forward 74 years.
Greg McGil, founder of the Central Coast of California Honor Flight Chapter, recently called Harry and said, "I have a flight for you in a P-40."
Harry's reply? "If I can't handle the controls, I don't want to ride in anything."
"It has dual controls and you're invited to fly it," Greg reassured him.
The Curtis P-40N — the same model Harry flew in 1944 — is owned by Chris Provost of Vintage Aircraft Company, which is located at the Sonoma Valley Airport (0Q3) in the heart of the California Napa Valley wine country.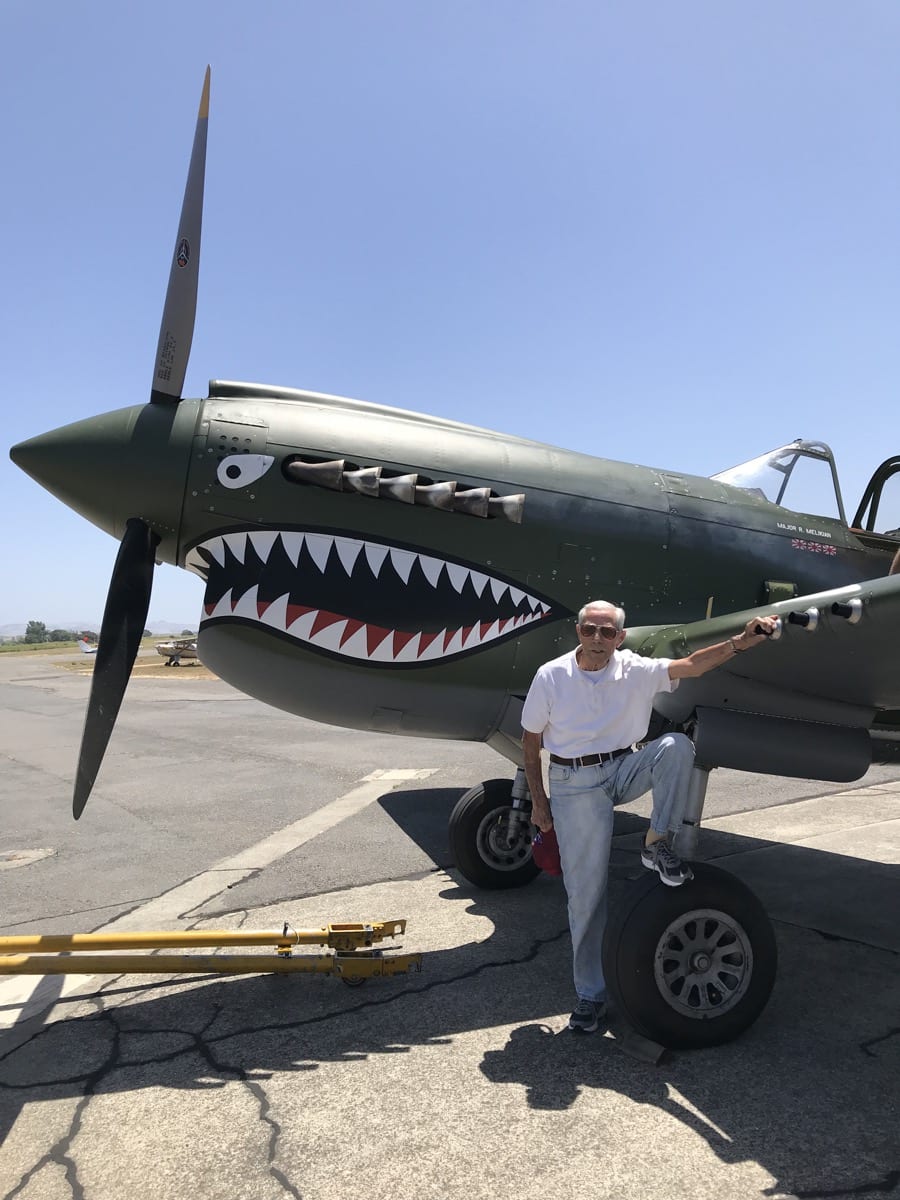 On June 16, 2018, Harry and his daughter-in-law Linda made their way to Sonoma Valley Airport, where they met Chris.
"Nice to meet you, Harry," said Chris, quickly adding, "OK, let's go."
Line boy Justin helped Harry into the rear cockpit of the fighter and adjusted the harness.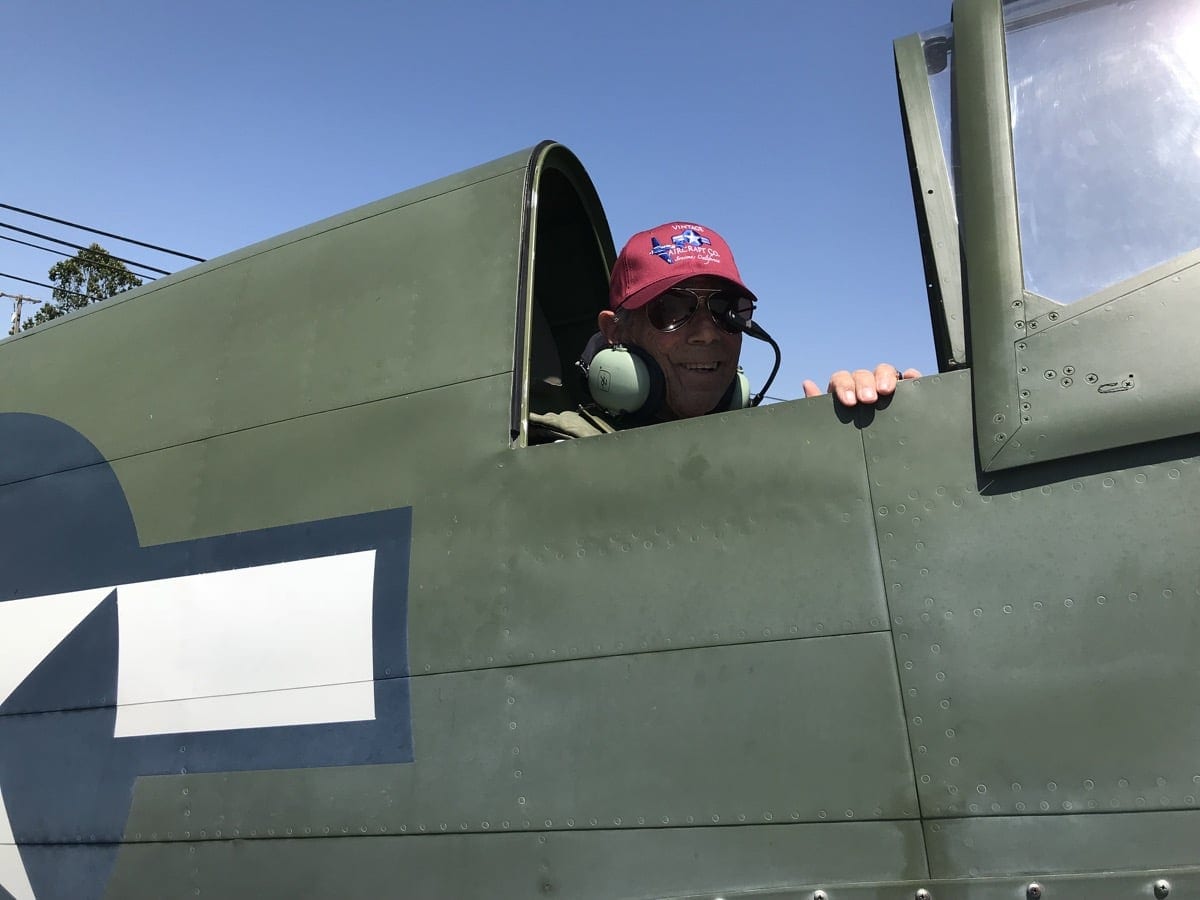 Chris fired up the plane. "I heard that great sound from that 12 cylinder Merlin engine! It was music to my ears," Harry said.
Taxiing out, then off they went, circling and climbing to 5,000′ over remote areas of the valley. They did some turns and rolls, left and right.
"Chris shook the stick, indicating for me to take the controls," Harry recounts. "I did right and left point rolls to get initiated to the feel."
"It came back to me quickly," he added. "I have been doing these maneuvers routinely in my 1964 Mooney, which is named for my wife Gaby."
Harry routinely flies his M20E Mooney, which he purchased in the 1970s.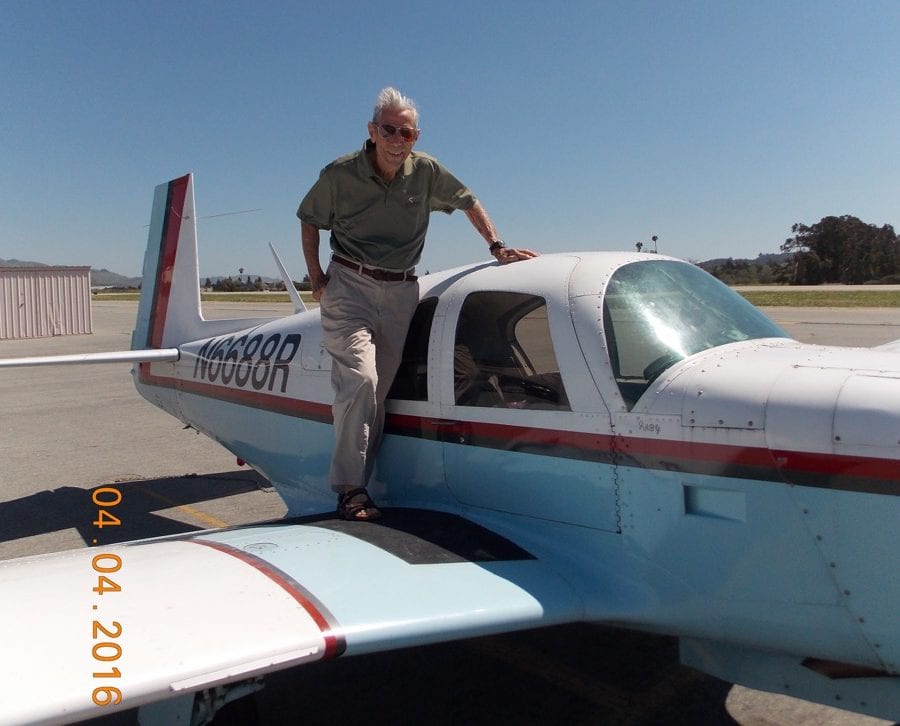 Back to the P-40 flight: "I did some steep turns, right and left to get a better feel," Harry reports. "Then chandelles and wingovers. We exercised the P-40 for over 30 minutes, returning to the field, making a low pass, and then landing."
"The P-40 flew beautifully and it felt very comfortable," Harry continues. "I appreciate Chris giving me the opportunity to reestablish the feeling of flying a fighter — especially a P-40."
This was a great experience for a member of our greatest generation. And thank you, Captain Harry Moyer, for your service to our country.