Geoff Pritchard says flying his newly restored 1930 Fleet Model 2 is like dating Marilyn Monroe.
"Everybody wants to know Marilyn, but they're not all that interested in me, you know what I mean?" he says with a laugh. "I pay for all the dates, but everybody wants to stand beside her and get a picture of her."
But that's OK with Pritchard. He understands the public's fascination with the beautiful airplane, as it has been the main focus at his hangar at Vernon Regional Airport (CYVK) in Vernon, British Columbia, for many years now.
The oldest flying plane on the Canadian register, Pritchard's Fleet had its first flight Oct. 5, 2017, after a five-year restoration. Now he's ready to show her to the world.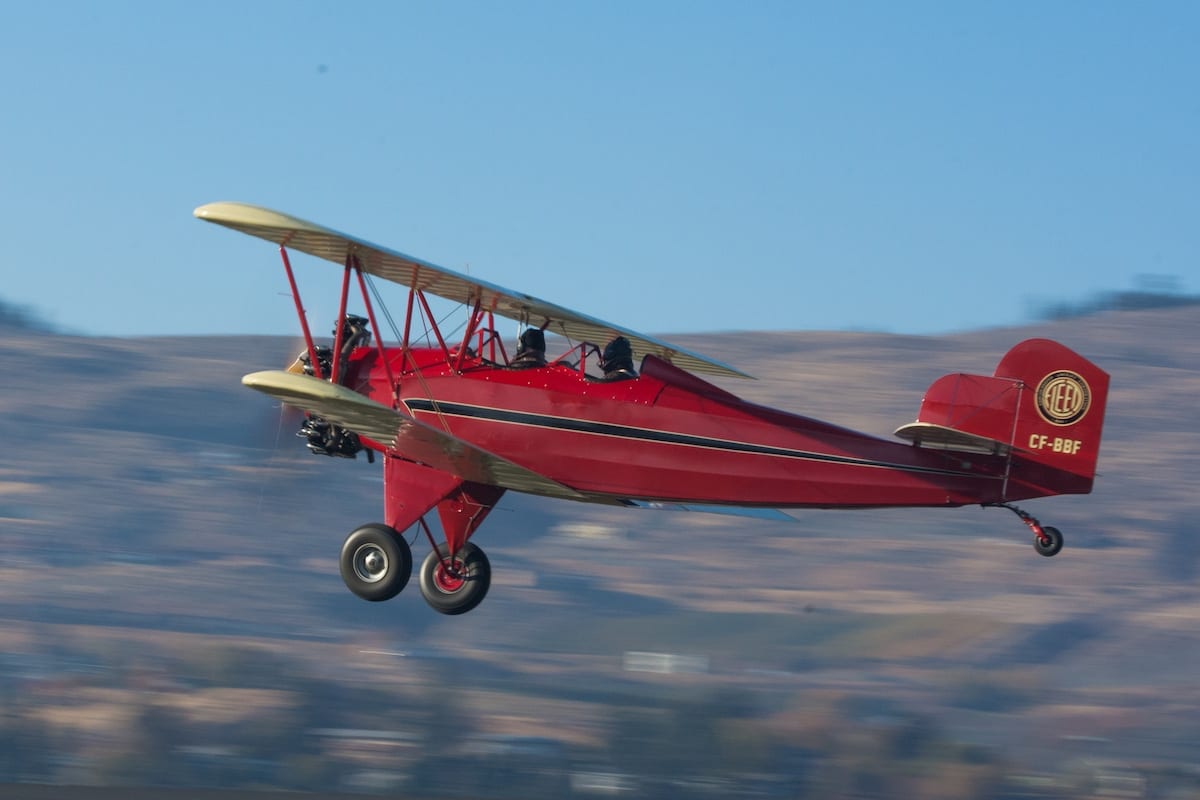 A pilot since 1985 with about 1,200 hours, Pritchard bought the Fleet in 2012 from a businessman in Oshkosh, Wisconsin, as "pretty much a completed project."
A member of the Fleet Club for about 20 years, Pritchard says there is just "something" about the Fleet that resonates with him, even though he never thought he'd be able to afford one.
"I guess it's the proportions and the design," he says. "It's a very pleasing kind of a squarish, unadorned kind of design. And it just sort of looks right."
He kept seeing Fleets at airshows and, over the years, as his business got better, his dream of owning a Fleet went from "absolutely no way to a possibility, to 'you know what? I think this could be inevitable.'"
"It just pulled me along," he says.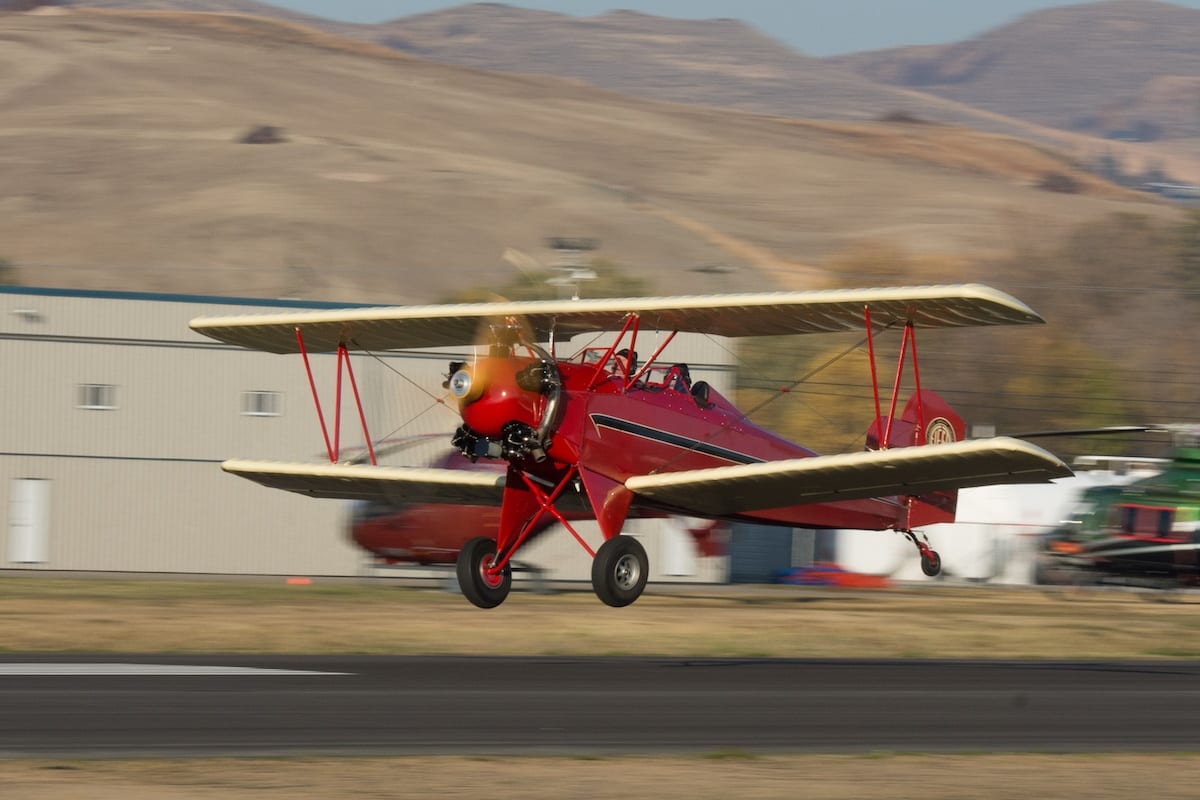 That's why about six years ago he got serious about finding his own Fleet.
He looked at several — one in Seattle, another in Minneapolis — but it was the one in Oshkosh that caught his eye.
"The problem is you open the hangar door and you go, 'yep, that's it,' without even getting within 20' of it," he recalls. "And then you try and put on your business face and your furrowed brow and go 'hmmm, wow, gee. What about this and this?' All the while knowing I have to have this airplane. I don't care. My wife will understand. I know it."
But even with all that passion for the plane, it still took about a year of back and forth negotiating to close the deal.
With help from the FBO at the Oshkosh airport, he took the airplane apart and trucked it up to Canada.
When he got back to his home base, he realized that the issues with the airplane — which he expected and had included in the price — meant he was going to have to "take it apart and rebuild it," says Pritchard, a furniture designer, commercial cabinet maker, and general contractor.
"I've always built things, you know from model airplanes as a kid to cabinets and furniture," he says. "So I was pretty well versed in tools, but of course that doesn't necessarily qualify you for airplanes. And I had restored a 1946 Aeronca Champ five or six years previously, so I had an Airplane 101 kind of sense about it. But this was definitely an education."
The Fleet's restoration
The most challenging part of the restoration was rebuilding the wing, he notes.
When he took the fabric off the wing, he discovered the spars were the original 1930 spars "that had been patched and repaired, no doubt from lots of training accidents and things like that," he said. "It probably had ground looped a number of times."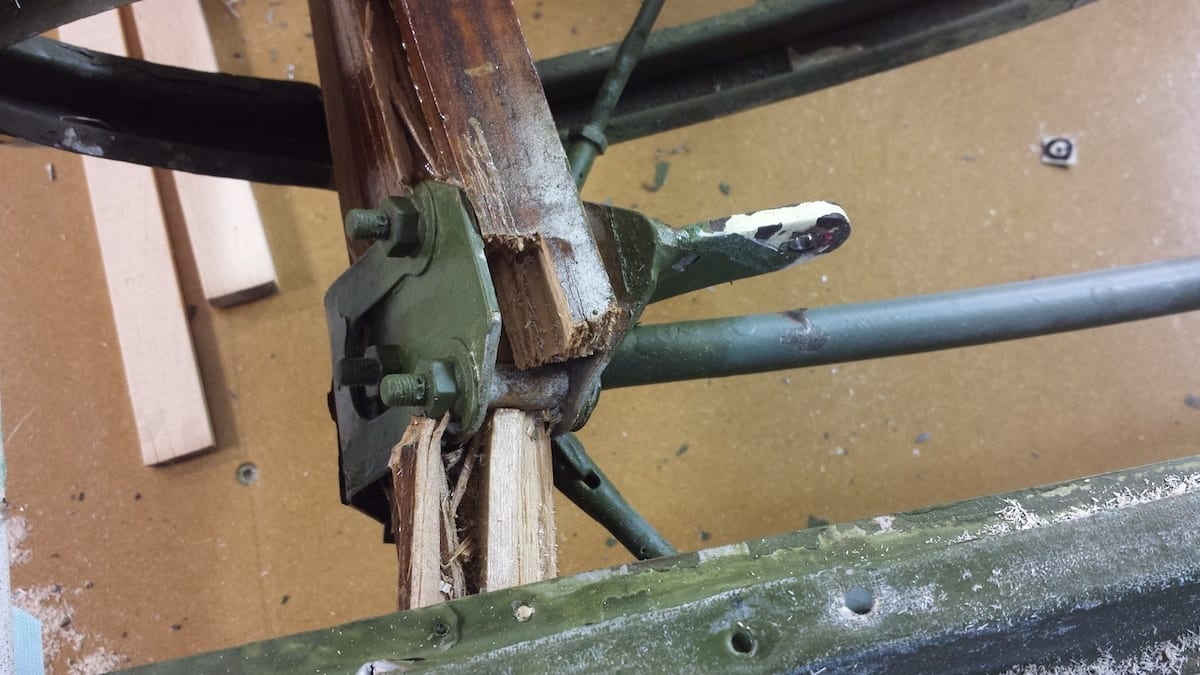 "Building the spars was the trickiest part," he says, "and riveting up all the ribs. I started the wing in November and finished in February. And that was just the top wing, so it took a fair bit of time."
Unlike most biplanes, the top wing of the Fleet is all one piece as opposed to having a center section and then a left wing and a right wing, he reports.
"But the top one is 28' long, and it's a solid piece, so the spars had to be a solid 28'," he says. "So I had to build a 30' work table in my small hangar."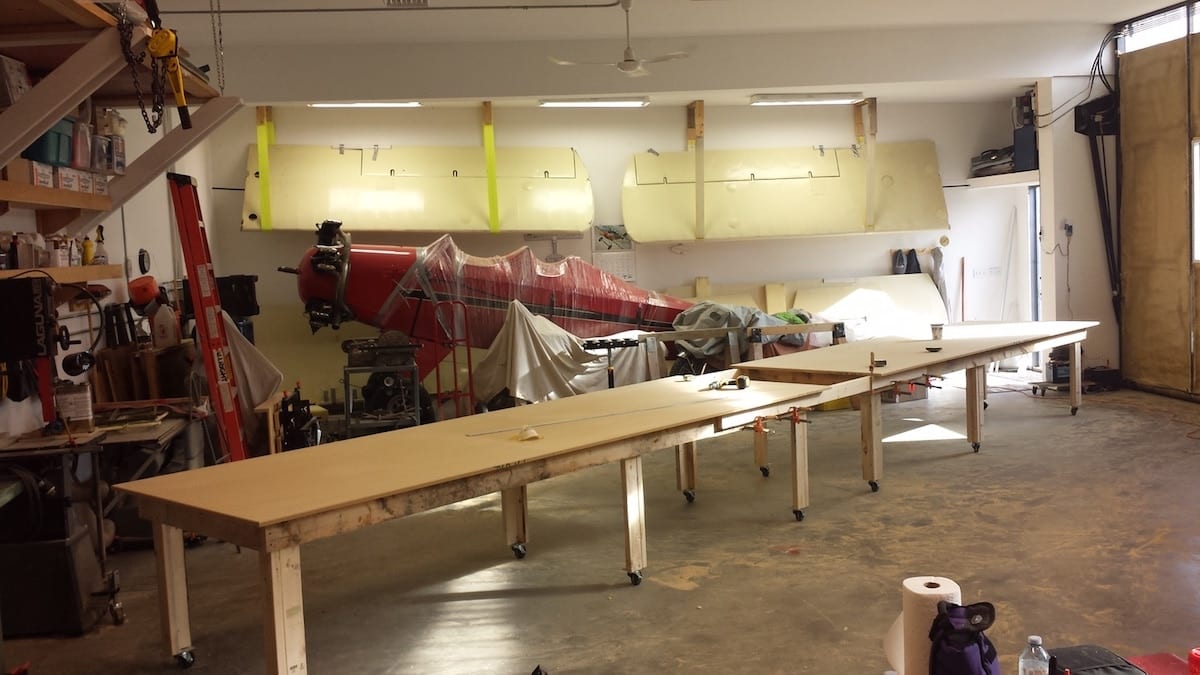 "And then I got all new ribs. There's a seller in New Hampshire who still has the equipment to make the aluminum-formed ribs, so he stamped out the ribs for me."
"The wing ribs and spars are all brand new, as well as the fabric and everything else," he continues. "So it's almost like it's a brand new airplane."
That includes the Kinner engine, which he sent to a shop in Southern California to zero out. It is not the original 1930 Kinner engine, but a 160-hp military version that was predominantly found on Ryan PT 22s during World War II, he explains.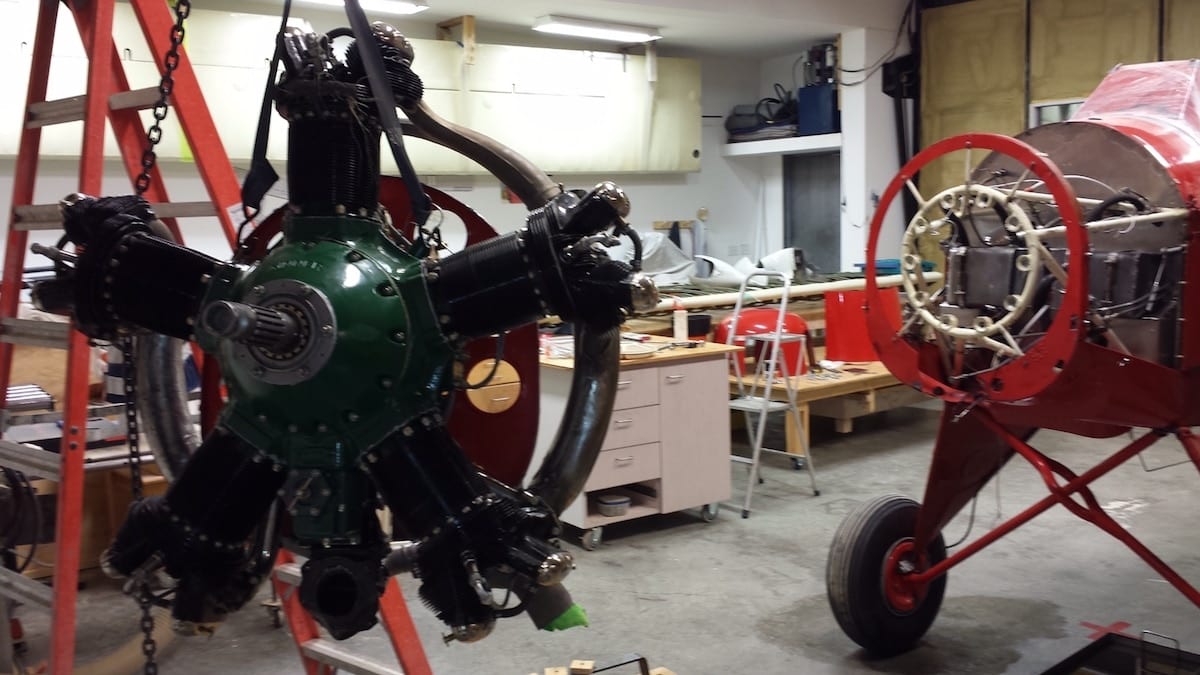 Once the engine was back on the Fleet, Pritchard set his sights on getting to the first flight before the end of 2017.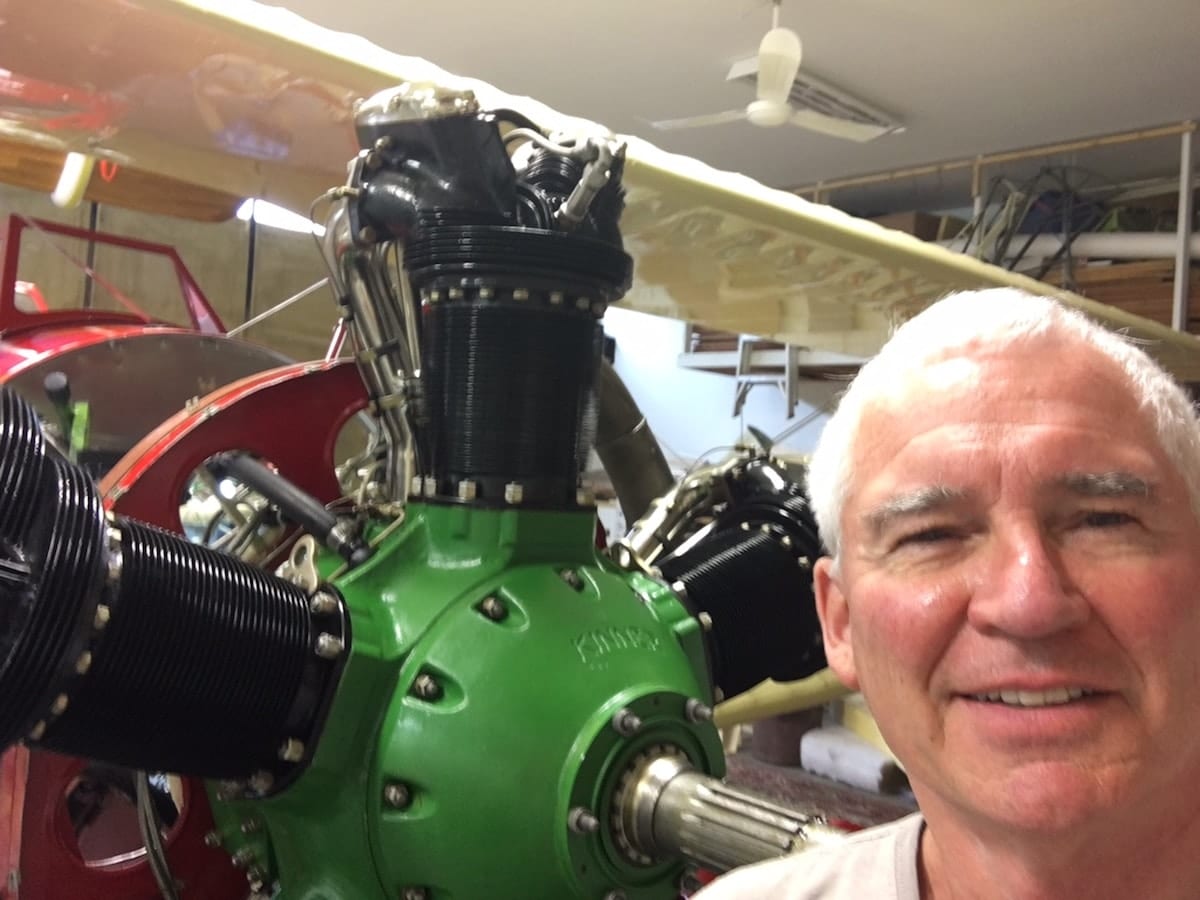 He asked Colin Jordan, who has a test pilot ticket, to make the first flight. From New Zealand, Jordan has been an airline pilot who has done a number of homebuilt first flights, according to Pritchard.
"He knows the procedure and he's flown in 100 different types. I thought that's the guy to do it," he says.
Pritchard reports he "tinkered" on the plane right up until 5 p.m. on the day of the flight.
"It was pretty unnerving for me," he admits. "I was just so focused on 'did I cover everything?' Of course I have SkyTek Aviation Services here on the field. It has been the signing authority on the aircraft. They were very thorough in making sure it was completely airworthy and they signed it off, I think, minutes before we did the test flight."
The first flight lasted about 20 minutes on a "perfectly crystal clear late afternoon," he says.
After Jordan shot a few landings and came back to the field, he reported there were just a few items that needed tweaking, including a slightly heavy left wing, which was just a rigging adjustment, and issues with the radio.
"But overall, he was pretty pleased with it, and so was I," Pritchard reports. "My wife Mychelle also was very happy that maybe that glazed faraway look would slowly disappear. I would become the guy that she once knew."
Pritchard gives full credit to Mychelle for the project.
"From the get go, she said, if this is what you want to do, do it," he says. "And we looked at the bottom line and thought, okay we can kind of squeak this through. And little did she know that buying an airplane, well, it doesn't get cheaper as time goes by. But I may or may not have disclosed that to her. I can't remember our early negotiations. But she was great."
He admits she had to put up with him being away from home quite a bit, especially towards the end of the project.
"The last year I was probably in the hangar six or seven days a week, eight hours a day, just fairly fixated on getting it done," he says. "You hear about guys who get three quarters of the way through and walk away. I didn't want that to happen."
Flying the Fleet
Pritchard had the chance to fly the Fleet a few times, on Oct. 29 and 30, 2017, just short flights to get familiar with his new airplane before winter set in.
"Of course I was pretty excited," he says. "And with Colin in the front cockpit sort of overseeing it all, I had that extra bit of confidence."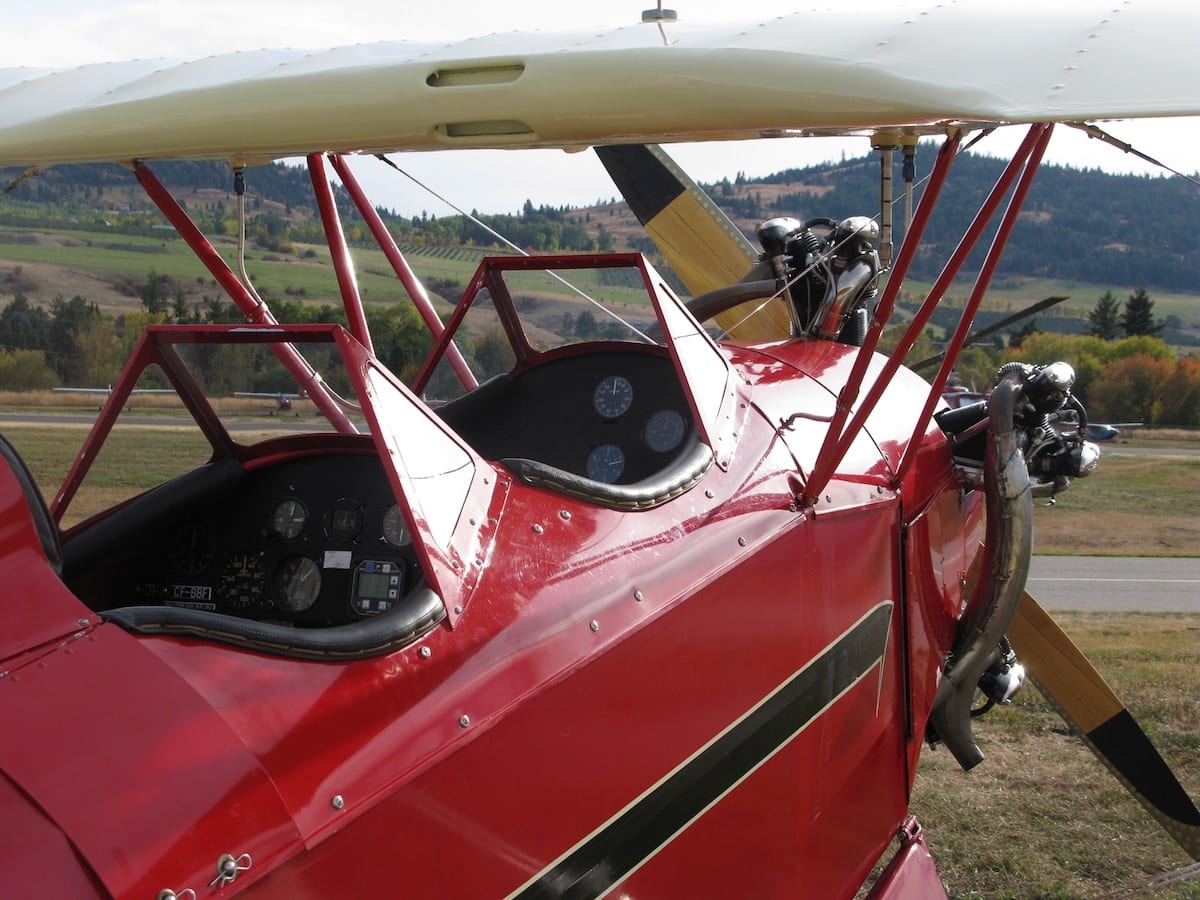 "Taking off in the standard taildragger takeoff configuration, that wasn't too bad. I think it was in the circuit that I realized just what a difference it was. Looking up, all I see is wing. Looking down, all I see is wing. And I'm thinking, the ground's got to be around here somewhere.
"And taxiing, of course, all you see is engine ahead of you. You're completely blind. We did 20 minutes of just going up and down the taxiway so I could really get a sense of S turning and ground handling and making sure that I was aware that there was nothing in front of me all the time.
"And then, of course, popping up with the tail on takeoff and going down the runway was the first chance I really got to look forward," he continues. "Then in the landing configuration, again, coming down was okay. I did a bit of a side slip to keep the runway in sight, but once I was aligned with the runway I was coming up blind again. I think my first landing was something only a mother could love. I didn't do any damage or leave any parts on the runway, so I felt lucky about that."
Showing the Fleet off
Now that she's completely restored, Pritchard has been showing her off at airshows, including Salmon Arm Airshow in June, Grand Forks Airport Days in July, and Canada's biggest air show, the Abbotsford International Airshow in mid-August.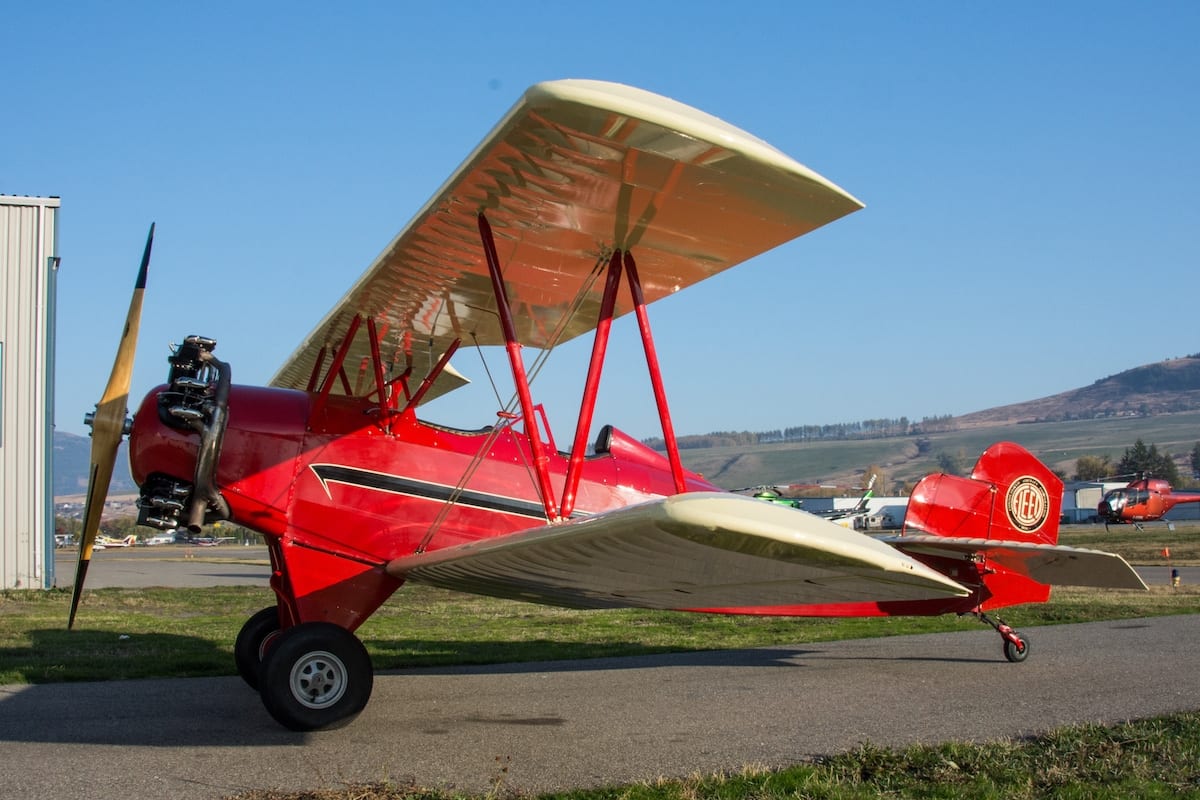 "They contacted me just this morning and asked if I would be interested in their vintage fly pass with a number of other vintage aircraft in the airshow," he said back in March.
He'll also be showing off his beauty at numerous fly-in breakfasts during the season, he reports.
Birds of a feather
Pritchard says that networking with the Fleet Club and other Fleet owners was instrumental in completing his project.
They helped with everything from tips on the engine to how to fly the plane to how to land it and maintain it, he says.
"Those guys are great," he says. "You know, there's 24 of these on the register in the states. This is the only one in Canada. Maybe only half are actually flying. So it's diminishing in terms of how many are actually in the air."
"And of course the older generation that used to maintain them — all those guys are dead or not feeling very well, you know?," he says.
But he's been lucky to connect with a few old-timers who have helped him tremendously.
"They've really bestowed a lot of valuable information on just what these airplanes are all about and how best to enjoy them safely," he says.
Owning such a historic plane is a big responsibility, he confirms.
"It's exciting to have a historic artifact like this," he says. "But what goes along with that is a respect for the airplane's history and a level of responsibility to make sure it's maintained as absolutely as best as I possibly can."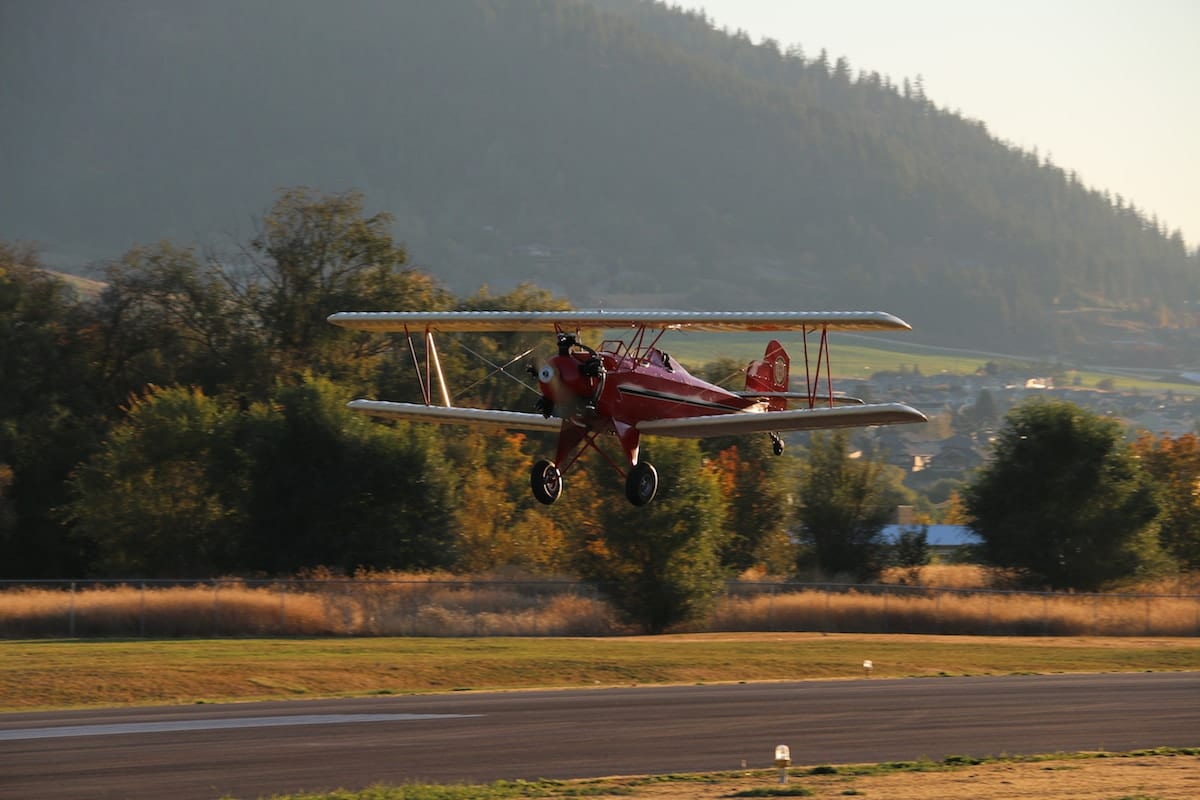 As he stood in his hangar looking at the Fleet, he notes that it is a time capsule.
"In 1930, jazz music was just coming to light. The Prohibition was on. The First World War was only over for 12 years, Lindbergh's flight was just three years past."
"So when I stand back, it's a piece of history. And it's a privilege to be able to preserve it."