Swift Fuels has suspended its work activities in the Phase-II Piston Alternative Fuels Initiative (PAFI).
One of two fuels chosen for the FAA testing program — the other one was from Shell — Swift officials say they are now concentrating on a high-octane unleaded avgas replacement that is not part of the PAFI program.
Instead, the company is working privately with the FAA and Original Equipment Manufactures (OEMs) using an alternative path for FAA certification status, which is already in progress, company officials report.
Engine and flight testing of the new unleaded fuel has been on-going for the past months across the US while PAFI testing had been delayed.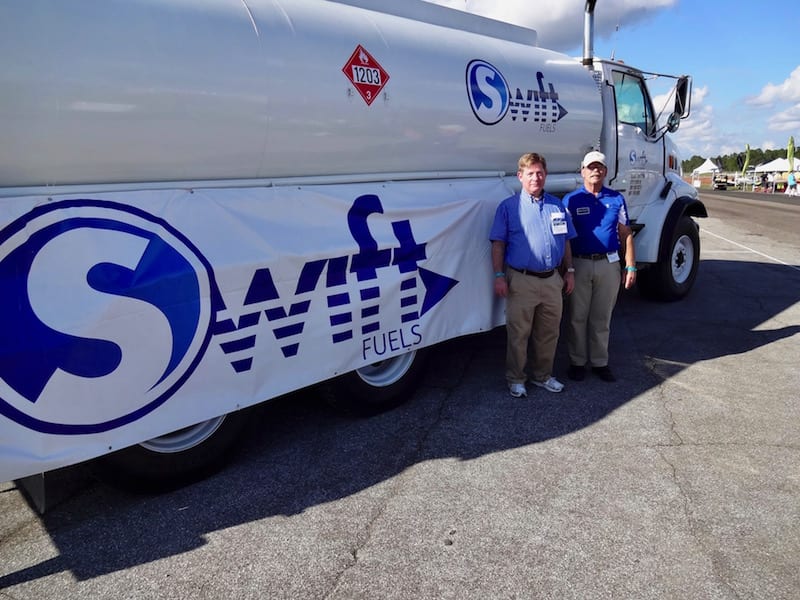 "The company wants to maintain the momentum that we've started," said Chris D'Acosta, Swift Fuels CEO. "We're hopeful our new fuel will be accepted by pilots as the 'best' fleetwide unleaded avgas alternative to replace 100LL. All our unleaded fuels are premium quality, reliable, intermixable for transition, and low toxicity — with no plug fouling or oil contamination — resulting in longer engine life and lower operating costs. At Swift Fuels, we expect all our high-octane unleaded fuels to be priced commercially competitive with 100LL."
Swift Fuels is the only company producing an unleaded avgas in the US, company officials said. Swift's UL94 unleaded avgas serves 110,000 aircraft in the US piston fleet with a "drop-in ready" alternative, they add.