With only 16 months remaining for aircraft owners to meet the FAA's ADS-B Out mandate by Jan. 1, 2020, the agency is continually updating equipage levels on its website, separating it by general aviation and airlines.
As of Aug. 1, 2018, 44,058 general aviation fixed-wing aircraft in the U.S. have been equipped.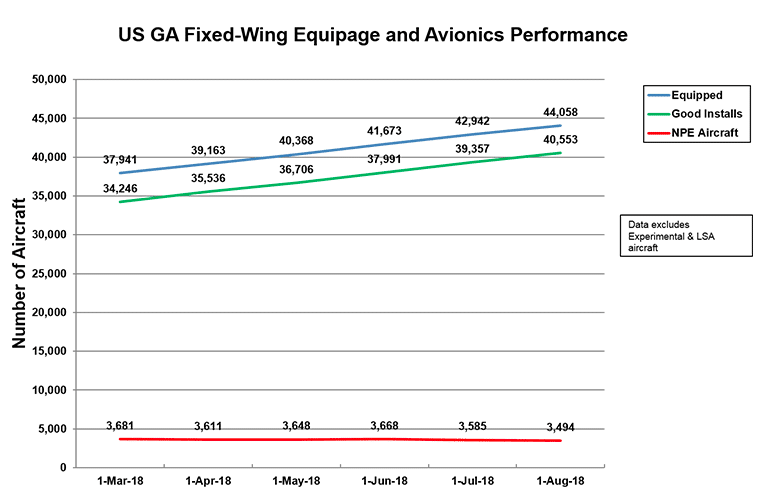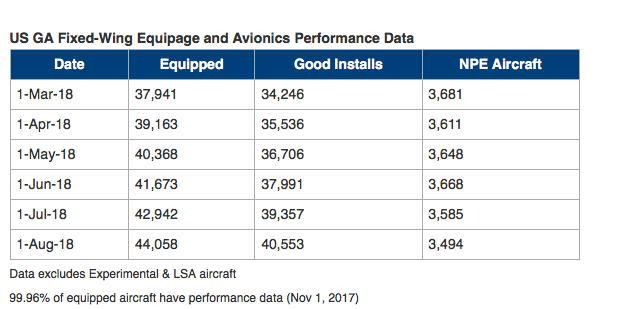 Overall, a total of 61,101 aircraft have been equipped to date.
See the FAA's report on equipage levels.