McFarlane Aviation Products has received FAA-PMA approval for fuel system components for Cessna aircraft.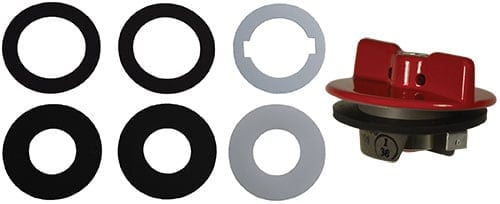 According to company officials, McFarlane developed a new Teflon/Viton gasket kit for Cessna fuel caps that stops leaking and makes them easy to open.
The new McFarlane low friction fuel cap gasket kits feature a triple gasket slip ring arrangement combined with the FAA approved instructions for adjusting the tension spring built into the cap.
McFarlane also received approval for gaskets at the fuel filler neck for many Cessna aircraft, as well as the fuel strainer (gascolator).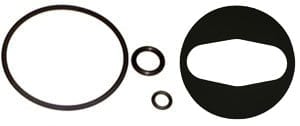 McFarlane's FAA-PMA fuel strainer gaskets use a fuel proof Viton rubber that will not swell, shrink, or become brittle like the original fuel resistant gaskets, company officials note.

Re-designed fuel strainer drain cables are now manufactured by McFarlane.
"The stainless steel construction, larger diameter inner wire, and an aluminum knob has solved the corrosion and knob failure problems while reducing vibration wear issues," said Dan McFarlane, one of the company's owners. "They are going to last longer and cost less."