"Why on top of a 1979 IH Scout towed behind a motorhome," says Mtn View Aviation's Dave Paradis.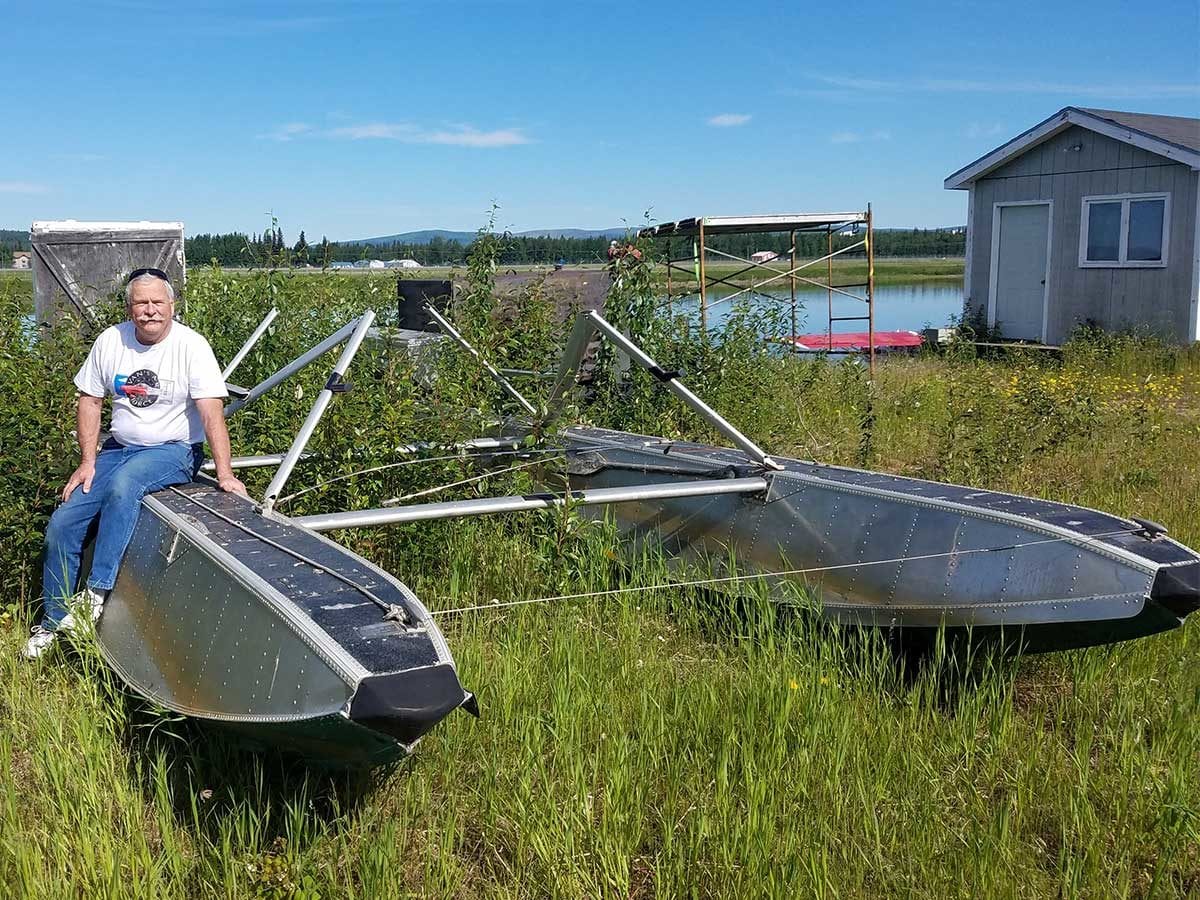 It all started when Dave's friend Van Patton spotted a set of 1979 Aqua 3190 floats sitting at the Fairbanks float pond for sale.
"You're going to Fairbanks, correct?" Dave recalls his friend asking.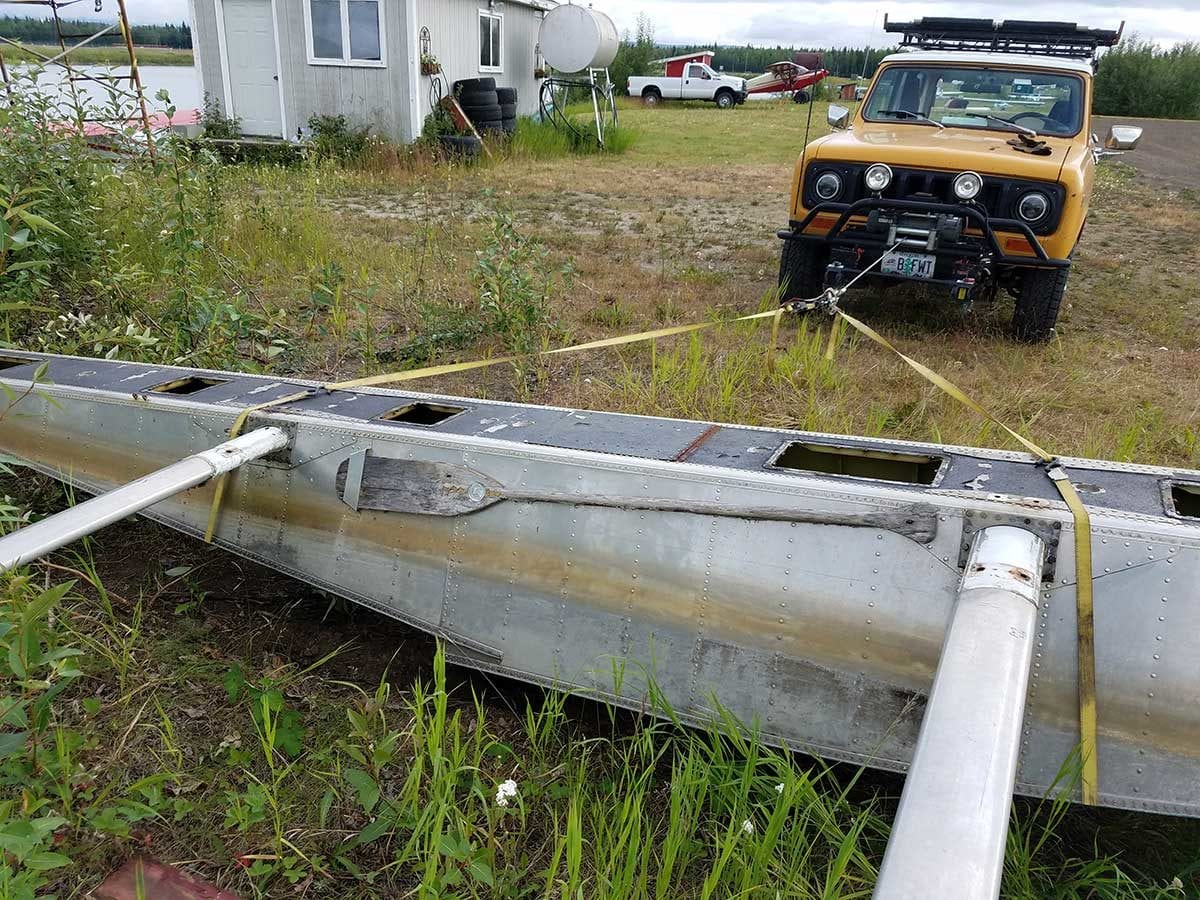 Indeed. Dave and his wife Susan were planning a 59-day trip in their motorhome up the Alcan Highway from Hubbard, Oregon, to Alaska and back. That last part was crucial to the delivery of the floats.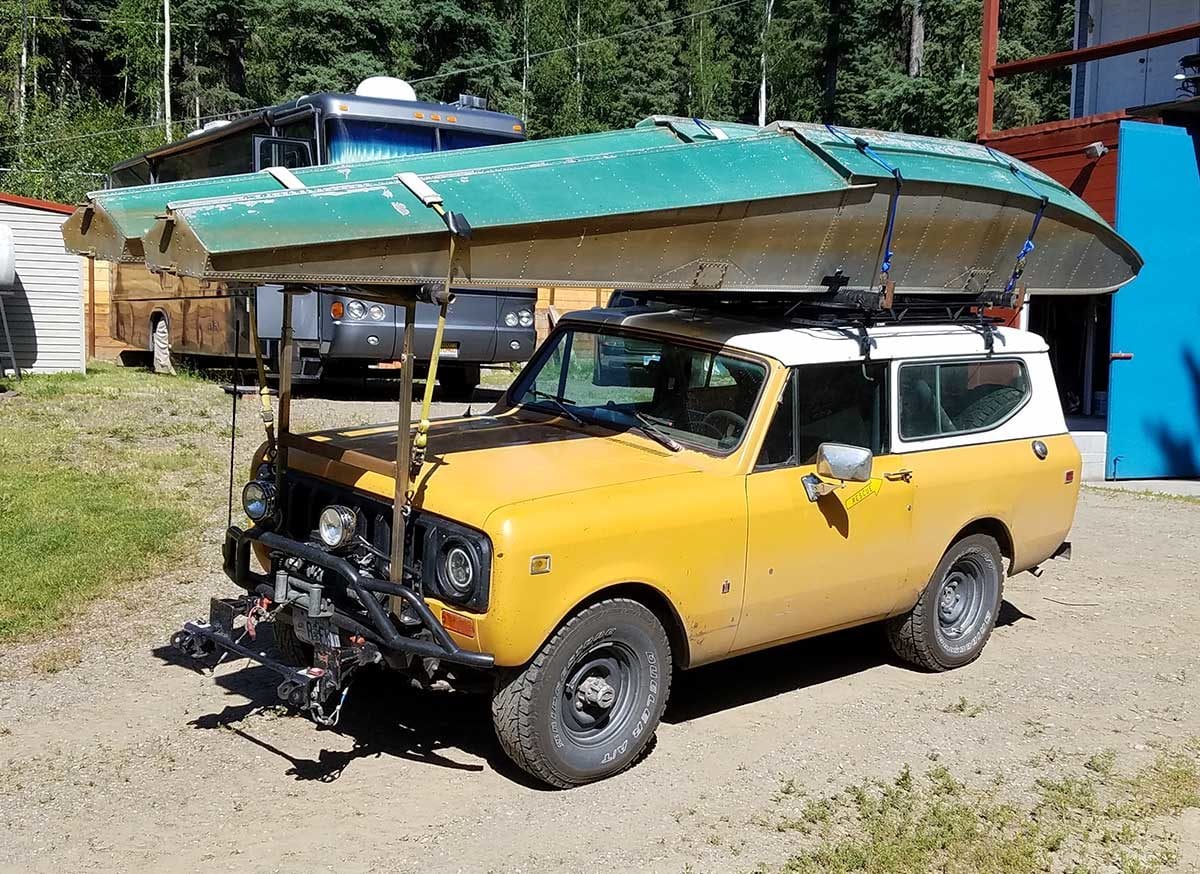 Dave arrived in Fairbanks June 19, 2018, connected with the seller and completed the purchase for Van. The next several days were dedicated to disassembling the floats.
The pontoons weigh about 150 pounds each when disassembled.
"So, not too great a load on the roof rack of the Scout," said Dave. "I fabricated a front support before departure and strapped it down securely with seven cargo ratchet straps."
Interestingly, the IH Scout and the Aqua floats were both built in 1979 — the Scout in March, the floats in May.
Nine days and 2,500 miles later "with virtually no problems," the floats were delivered to Van in Salem, Oregon.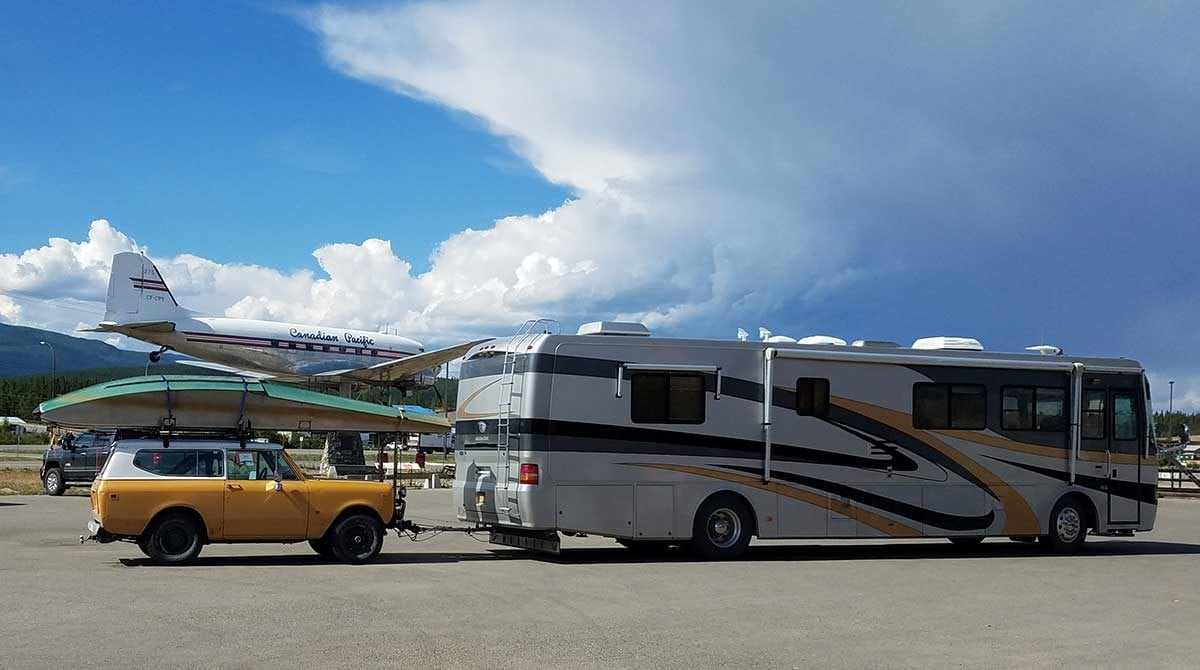 The floats are destined for Van's Cessna A185F after a winter rebuild.
"If you have not driven the Alcan, it is a bucket list item," adds Dave. "Fantastic."