Garmin officials have begun the initial phase of integration between the Garmin Pilot app and the FltPlan.com web portal.
Beginning the week of Oct. 15, 2018, pilots will be able to use FltPlan.com for pre-flight planning and filing, and automatically view the same flight plan within the Garmin Pilot app on Apple mobile devices.
Within the app, customers can also view recent and future trips that have been created on the website.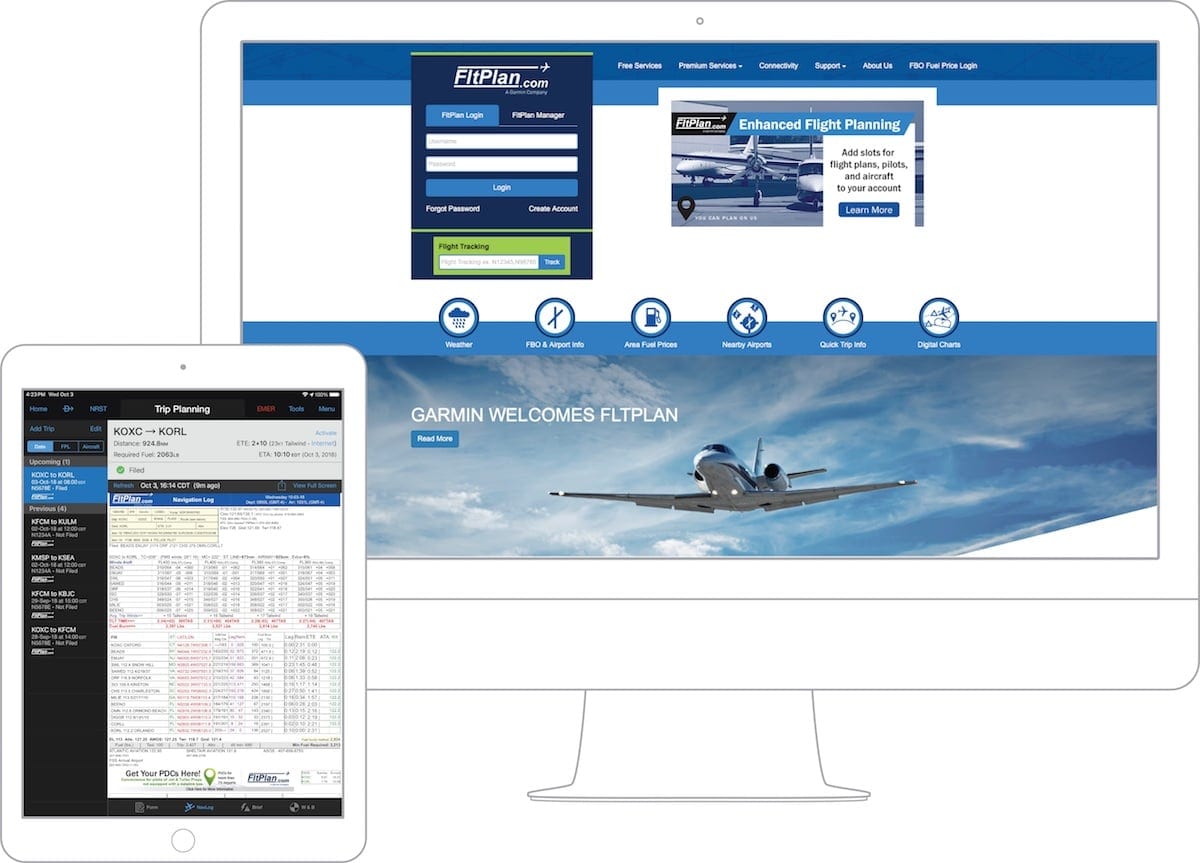 Once the flight plan populates in the app, pilots can transfer it wirelessly to compatible Garmin avionics or a Garmin integrated flight deck.
Additionally, the popular navigation log found on the FltPlan.com website can also be viewed within Garmin Pilot under the NavLog tab in Trip Planning.
Pilots can create a free FltPlan.com account to take advantage of web-based flight planning and flight management services, which includes access to weather, airport information, fuel prices, printable navigation logs, aircraft performance data and more.
The latest release of the Garmin Pilot app that incorporates FltPlan.com integration on Apple mobile devices will be available the week of Oct. 15, 2018, during the NBAA Business Aviation Convention & Exhibition in Orlando, Florida.
For new customers, Garmin Pilot is available from the Apple App Store as a free download for the first 30 days. After the 30-day trial period, customers may purchase an annual subscription of Garmin Pilot starting at $74.99.