There's an excellent chance that as you're reading this, I'll be at the controls of a beautifully restored Cessna 152, half a mile above the surface of the Earth, headed in the general direction of Jack Edwards National Airport in Gulf Shores, Alabama. Pilot types may refer to it as KJKA.
This is the site of the fourth and last Aircraft Owners and Pilots Association (AOPA) Fly-In of the year. I couldn't be more excited.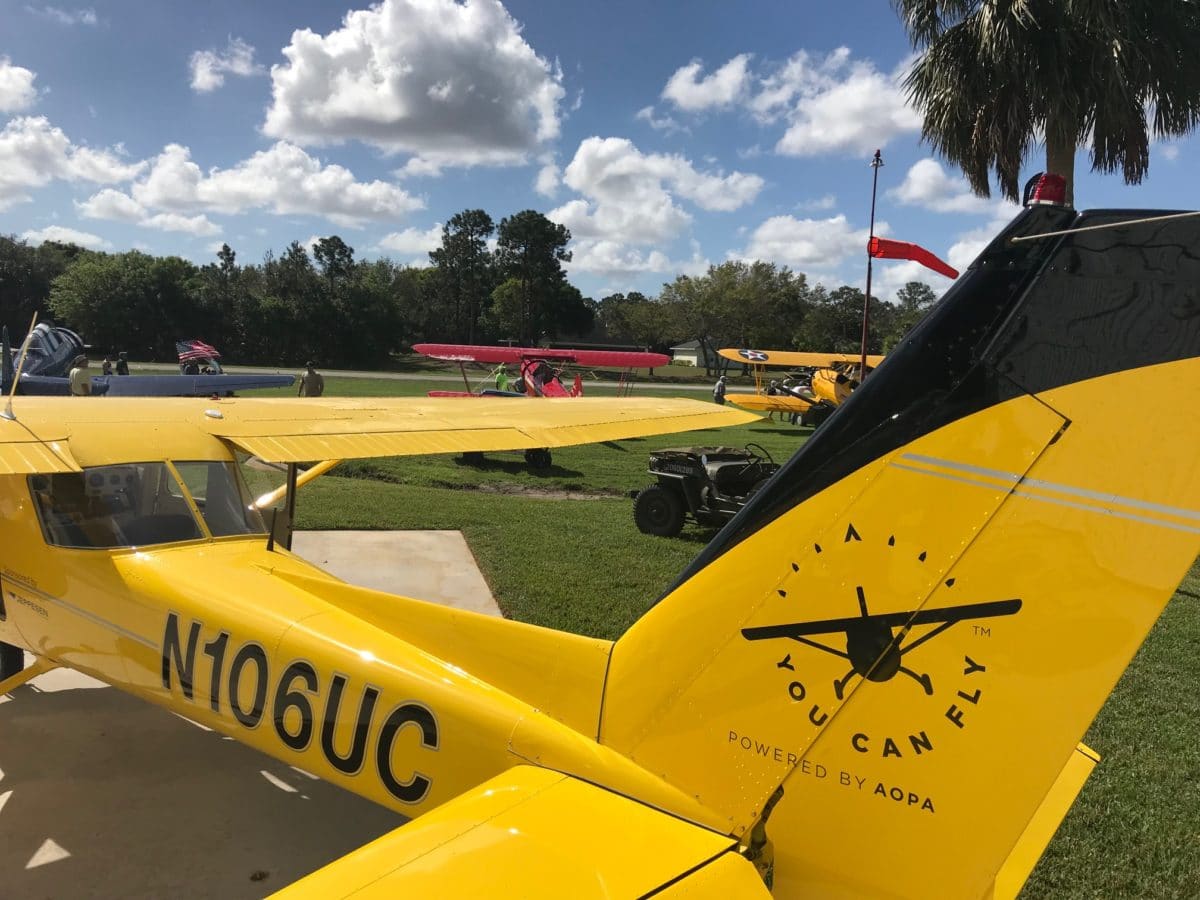 When my son was just a wee lad, maybe 4 years old, I asked him what he wanted to do for a living. Dads ask idiotic questions like that of little kids sometimes. Maybe just for the entertainment value of the answers. This one stuck with me.
"I wanna be a motorcycle guy," my boy answered.
"You mean you want to ride motorcycles for a living?" I asked.
"Yeah," he said. "I think I'd like that."
"Buddy, if you can get someone to pay you to ride a motorcycle – sign up. That's just about perfect."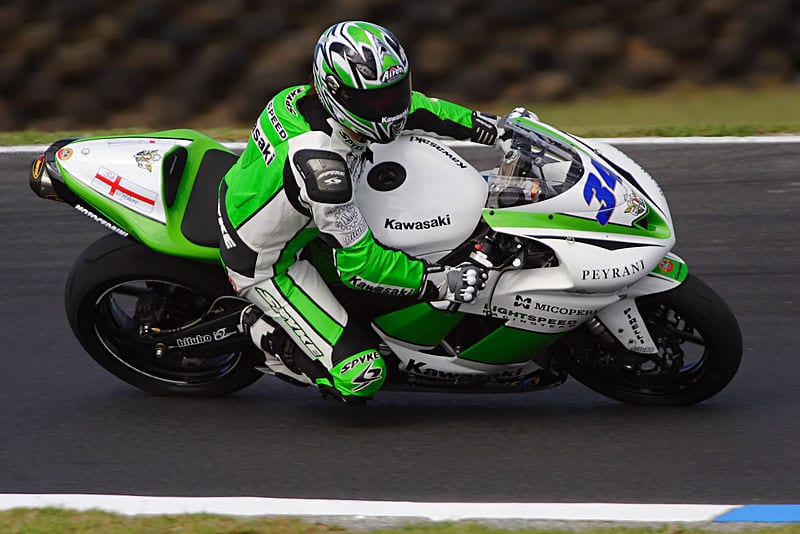 Little did I know that's more or less where my professional future was headed. Of course in my case, it's airplanes not motorcycles.
My peers and I — moving East to West they are Norm Isler, Andy Miller [who is also my doppelganger], Pat Brown, and Kay Sundaram — get to do approximately what my son described. We fly airplanes here and there so we can talk to people about airplanes, and aviation, and careers, and such.
It sounds like a lot of fun, I know. But that's only because it is a lot of fun. It's amazingly productive, too.
This past weekend I was in Sebring, Florida, presenting AOPA's Rusty Pilot seminar to a room full of folks who are looking for a way back into the left seat after a long layoff. Pat was doing the same in Houston, Texas. Andy has one this weekend at Smith Field Airport in Fort Wayne, Indiana. Kay has one coming up in a couple weeks at McClellan-Palomar Airport in California.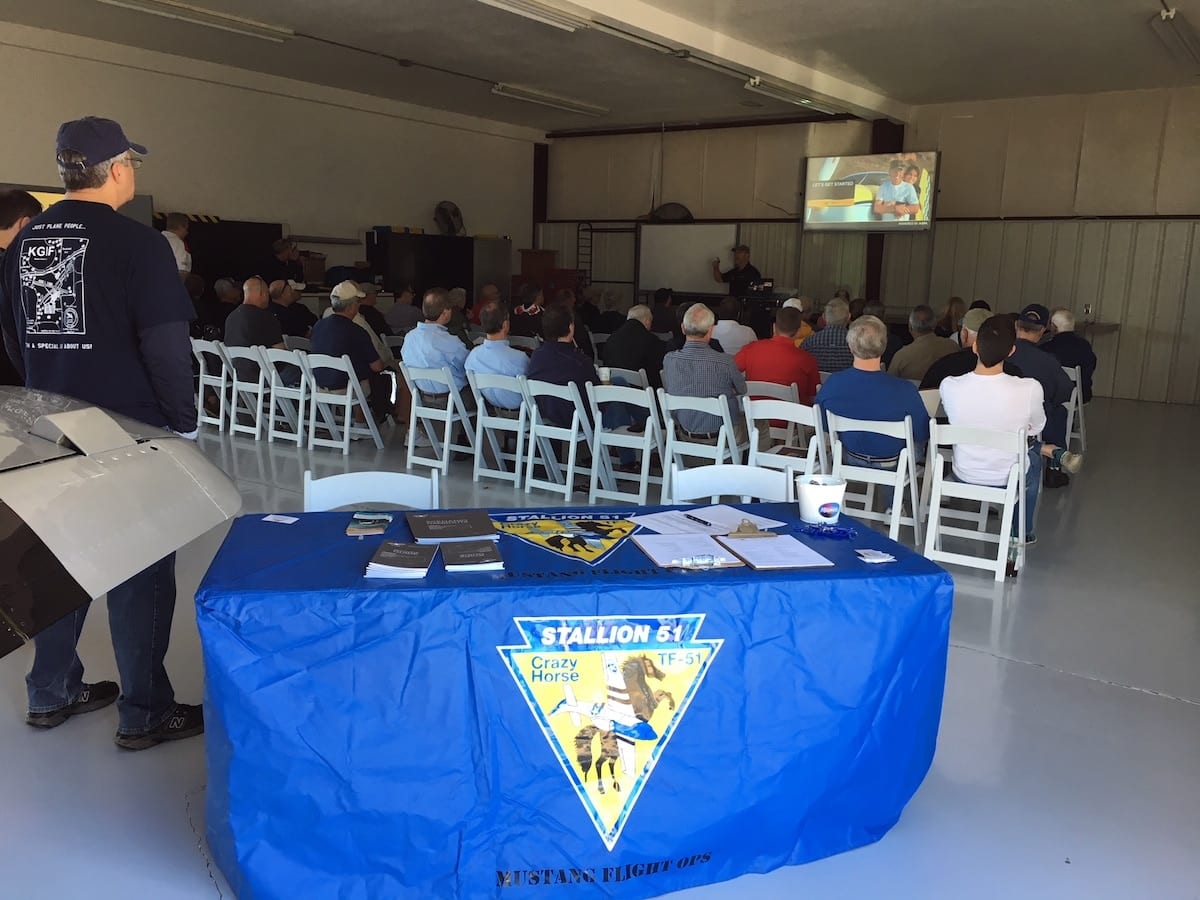 Me? I'll be on the sandy shores of the Gulf of Mexico the weekend of Oct. 26-27, 2018, presenting that same seminar to an even larger audience at this final AOPA Fly-In of the year. If you can swing by, please do. We'll have a seat for you. This is a darned good refresher course for any general aviation pilot – whether you're rusty or not.
But that's not all we'll be doing at the fly-in. Oh, no. Not by a long shot.
We'll be talking about how to form and operate flying clubs while I'm in Gulf Shores. Mike Busch and Adrian Eichhorn will be sharing some worthy info about aircraft maintenance that owners can perform themselves. The magnificent Dave Hirschman and his cohort Chris Eads will be talking about advanced VFR skills that will allow you to cruise for 500 miles or more. And believe me, those two know a thing or two about long-distance cross-country flying. Richard McSpadden will dig into the question of why good pilots make bad decisions, and Gary Crump will take center stage to demystify the process of getting airborne under the new BasicMed system.
And that's just scratching the surface of what's going to be available to attendees at this last AOPA Fly-In of the year. If you're in the Southeastern U.S. and have a couple free days, I'm going to recommend you fly on down, drive in, take a Greyhound, sail into the harbor, or find some other way of getting to Jack Edwards National Airport. This is going to be good.
Of course, if you do miss it, you're not entirely out of luck. Remember those four other AOPA Ambassadors I mentioned? Kay, Pat, Andy, Norm, and I are out there rambling around the landscape all the time. If you've got a question, we've got an answer – or we'll find an answer. Whatever you need, our purpose in life is to help you find the information and resources you need to get rolling on whatever aeronautical pursuit you're trying to get underway.
Beyond the five ambassadors, there are a slew of talented, experienced, super-cool dudes and dudettes who present the AOPA Rusty Pilot seminar when the five aren't available. You can connect with them right in your own backyard. How cool is that?
And let's not forget the motto of the Cleveland Browns — there's always next year.
Because although I may be headed to the last AOPA Fly-In of 2018, the 2019 schedule is just around the corner.
Combine those great local events with the Deland Sport Aviation Showcase, the U.S. Sport Aviation Expo, SUN 'n FUN, AirVenture, and a host of smaller regional and local events where you'll find knowledgeable, capable, helpful folks wandering the flightline and standing on stage at the forums — well, the possibilities are almost mind-boggling.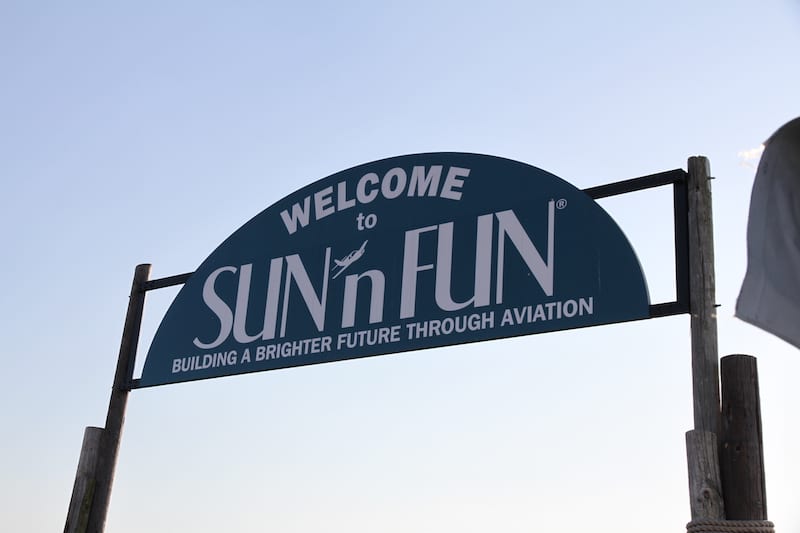 Winter is coming. So let's have fun with this last AOPA Fly-In of the year and soak up some sun while we do it.
Then let's use the coming downtime to plan out what next spring holds in store. Wanna get current again? Wanna start or join a flying club? Do you have an itch to help launch an aeronautics program at your local high school? Are you thinking of buying your first airplane? Starting a flight school? Adding a rating or certificate?
I'll see you in Gulf Shores, or somewhere out there. Let's talk about it. Let's get started. I'll buy the cocoa.