SHEFFIELD, Mass. — Nina Anderson, one of the first women pilots to fly for a Fortune 500 company, has received the FAA Wright Brothers Master Pilot Award for 50 years of safe flying.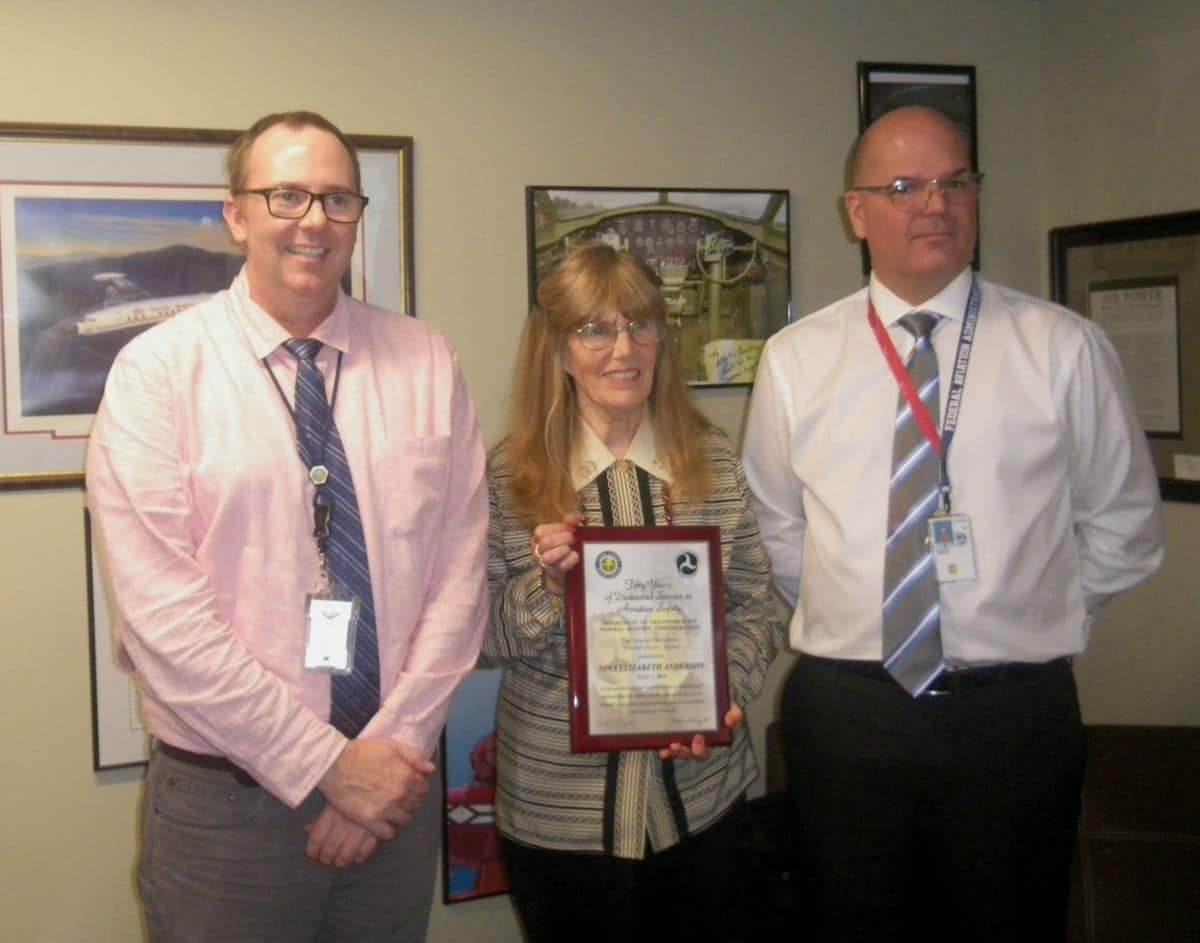 Nina currently flies for recreation out of Great Barrington's Berkshire Aviation Flight School and works with the FAA Wings Program teaching safety seminars as a volunteer.
After graduating from Monmouth College in New Jersey, Nina started her aviation adventures and eventually became the first woman pilot for Command Airways out of Poughkeepsie and then Air New England based in Boston.
In 1980 Philip Morris Corporation hired her as their first woman pilot to fly jets out of Teterboro, N.J.
Nina is also an author, having written more than 20 books in the health and aviation fields. Her latest is "A Barnstormer Aviator," a compilation of flying stories written down by her father, who was a pioneer aviator during the 1920s and 1930s.
As a barnstormer in the early days of aviation he instilled in his daughter a love for flying and offered support and inspiration that helped her stay the course in her determination to beat the odds and become a professional pilot.
The award was presented by Dan Carter, FAA Safety Team Program Manager, Bradley FSDO, and Jim Sapoznik, FAA Unit A Frontline Manager.