Martin Steiner sent in the photo taken by Raven G. Coates and a note: The 'pot of gold' in this photo is Candler Field near Williamson, Georgia. The Peach State Aerodrome is a recreation of Atlanta's original airport from the 1920s and includes hangars, a restoration shop, and a museum.
It was home to Ron Alexander, known as the "quiet giant" of vintage aviation. The field hosts a number of vintage fly-ins during the year, he added.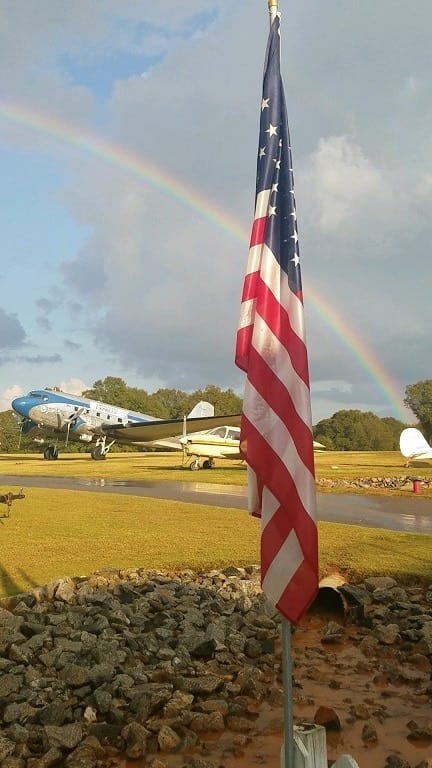 Would you like to have your photo featured as Picture of the Day? You can submit it via this form.
All photos sent in for Picture of the Day are also considered for our new Page 4 photo feature in the print issue of General Aviation News, as well as A Year in Pictures in the December issues.