Robert DeLaurentis completed a circumnavigation of the earth in 2015 in a single-engine aircraft, documenting it in a book, "Zen Pilot: Flight of Passion and the Journey Within."
How will the 52-year-old pilot top that adventure?
With about 1,900 hours flying time, he will begin a second circumnavigation of the earth — a 90-day pole-to-pole journey — on Dec. 15, 2018.
This time he'll fly a super tricked out 1983 Gulfstream Turbo Commander 900 (N29GA) he calls "Citizen of the World." (See previous story about how he prepared his plane for the journey, as well as what went into the flight planning).
How very Zen it will be to travel to the poles, where all time zones converge, in fact, where time is irrelevant. But he's not going so he can experience timelessness. He has a mission.
Peace Through Aviation
"What greater demonstration of world peace is there than to take a plane called the Citizen of the World and fly from the South Pole to the North Pole and to connect with everybody in between?" he said. "The south and north poles are the only places on the planet where peace actually exists."
The motto of his mission is "One Planet, One People, One Plane. Oneness for Humanity."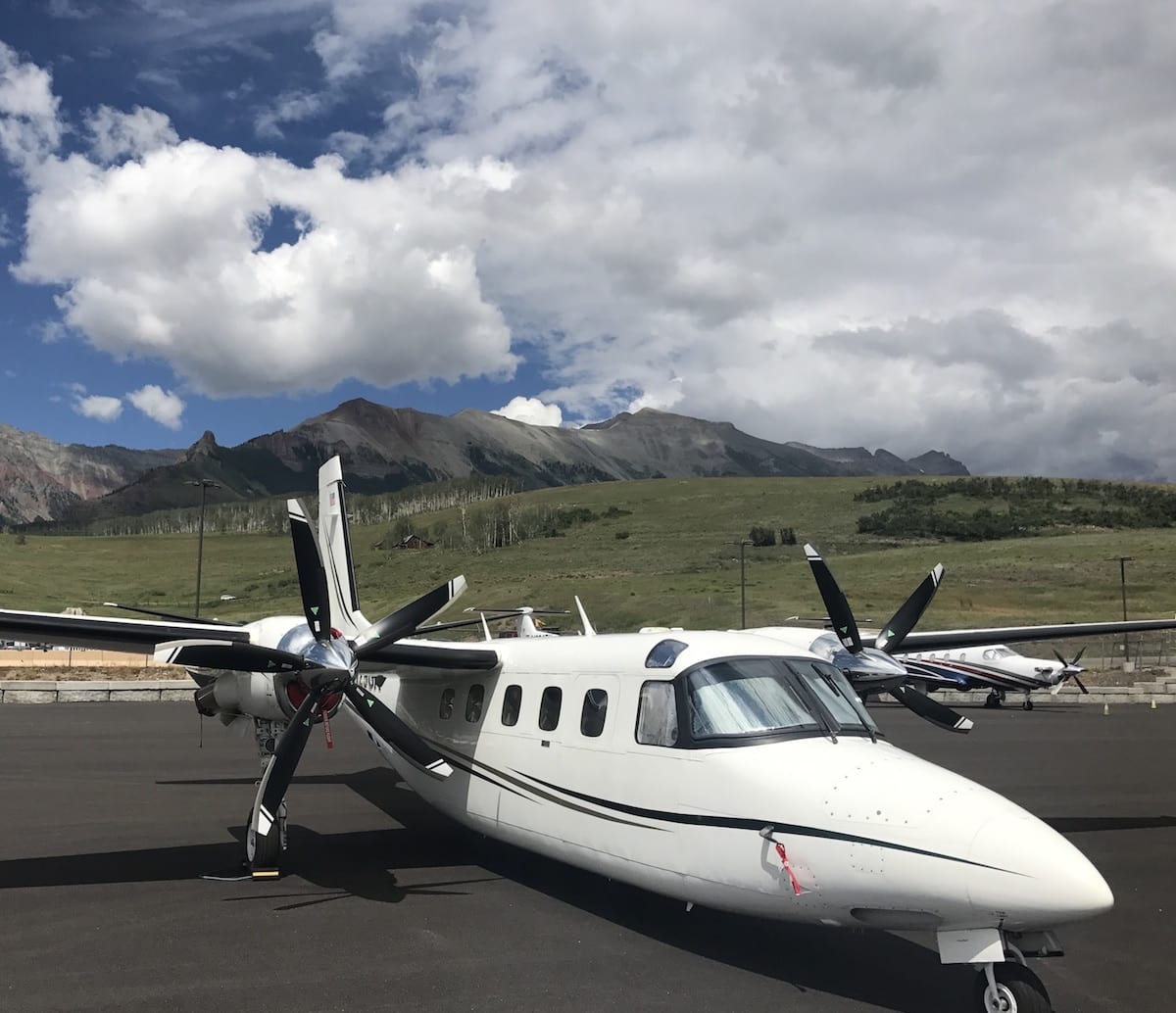 "I'm trying to do something positive for the world," he continued. "This is the way I feel I can contribute back with my skill set. We're pretty close to being funded for the trip. After that, all the money we take in goes to providing scholarships for kids so they can learn how to fly. That's something that didn't happen for me until I was 45 because I didn't have the time or money to make it happen. I want to be able to show people what's possible with a general aviation aircraft."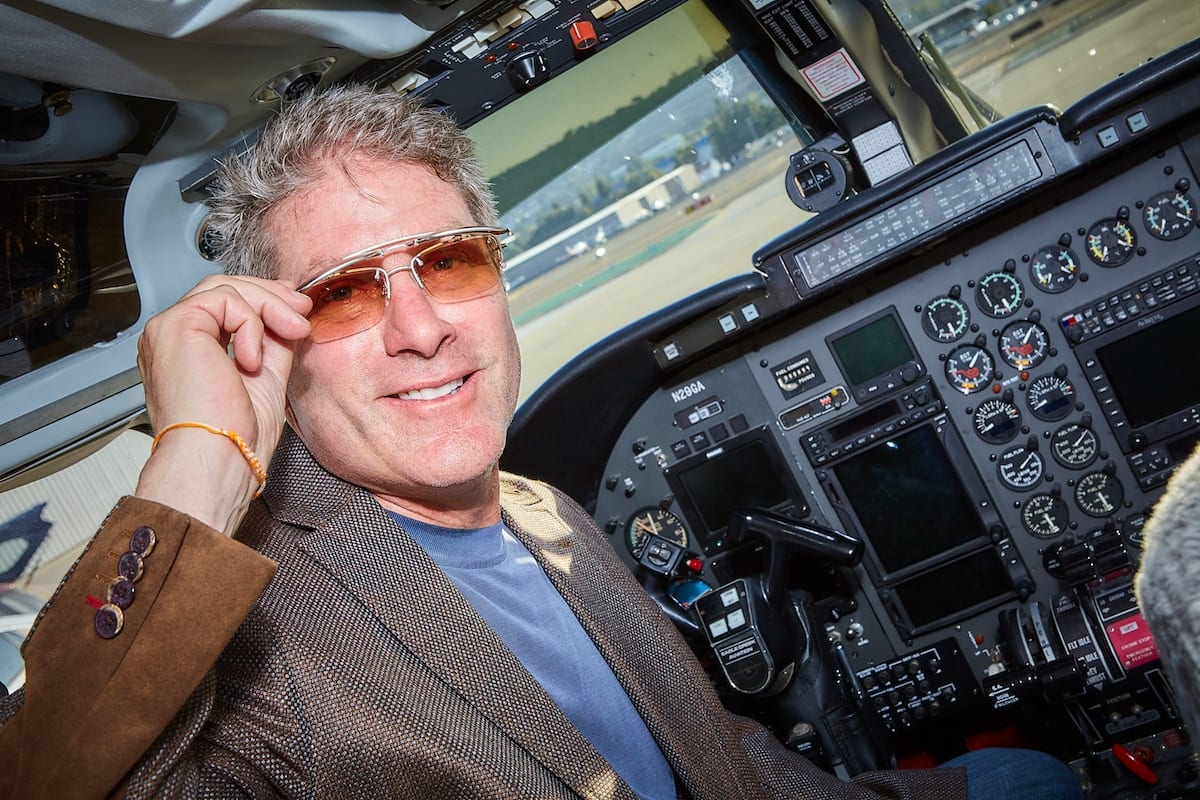 On some legs of the journey he will have passengers. Susan Gilbert, the woman who inspired him to fly, will ride along partway. Pilot and documentary film maker Dirk Braun, of Red Mountain Productions, will ride along and record portions of the journey with an externally mounted GoPro pod and with his movie camera.
Social media followers also can virtually accompany him via Twitter, Facebook, Instagram, YouTube, Pinterest, Google+, and his website.
Mental Preparation
Knowledge and training can counteract fear. To that end, DeLaurentis has trained to survive emergency situations in extreme environments.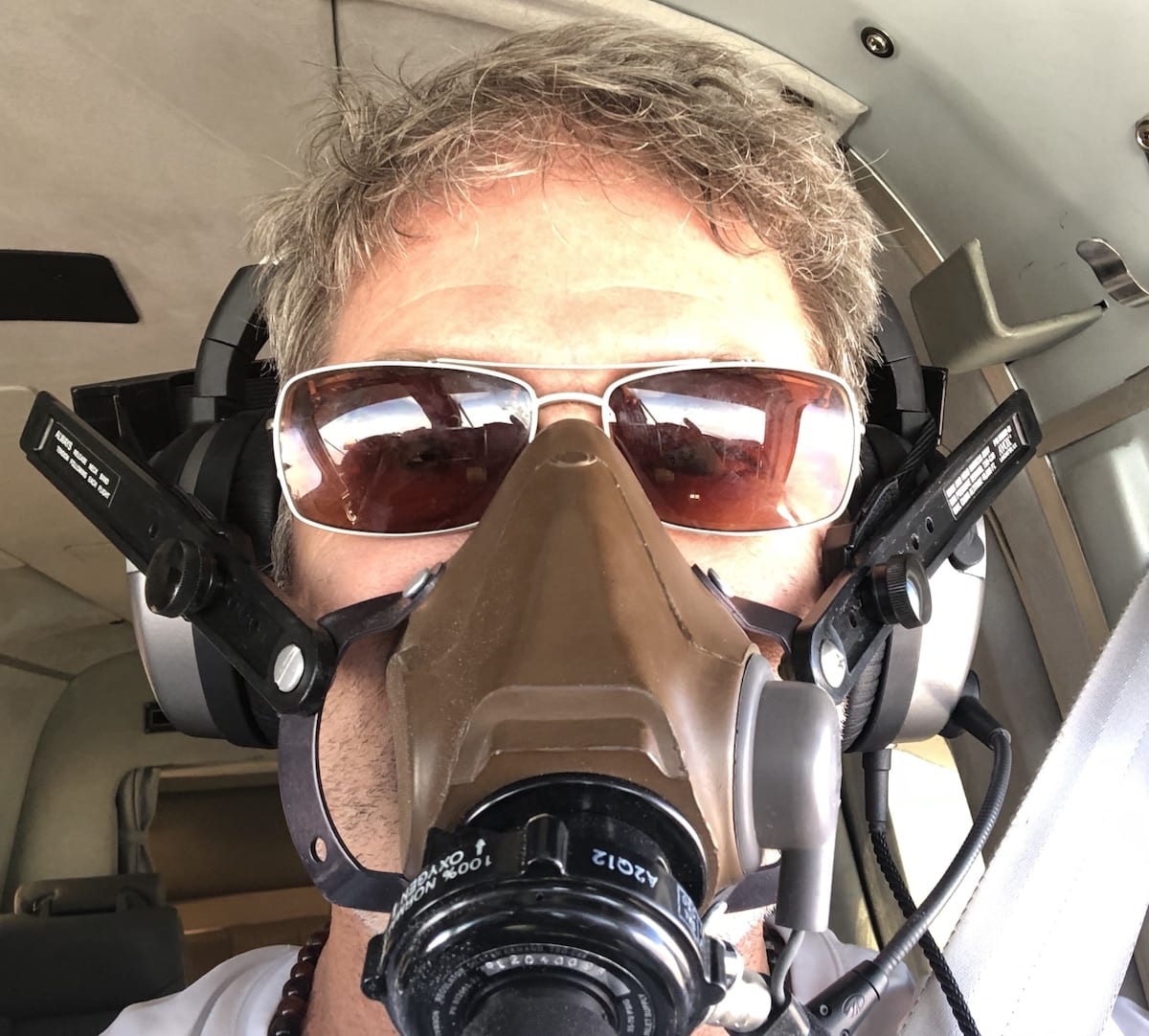 According to Tim Kneeland of Survival Educators, DeLaurentis has been through several survival and first aid courses, including two at CAPS Aviation in Van Nuys for corporate and charter aviators and a day long Outdoor Survival Workshop at SOS Survival Products, also in Van Nuys, covering the attitudes and skills necessary for survival.
"Plus, he attended my American Heart Association's First Aid, CPR and AED course emphasizing aviation issues last month," he reported. "Robert is an enthusiastic student and adventurer."
Physical Preparation
Fatigue is inevitable on long cross-country flights. The most hazardous leg of the entire journey will be the 17 to 20 hours of round-trip flying from Chile to overfly the South Pole and return to Chile.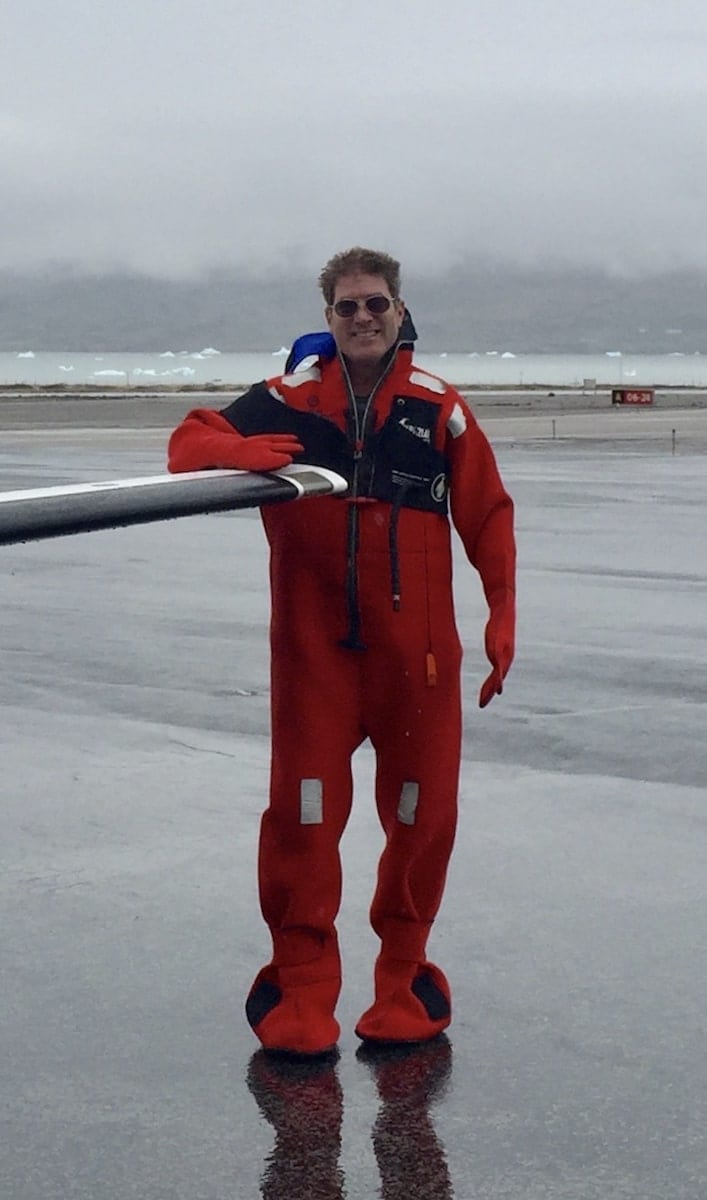 "Bill Harrelson did the trip, I believe in a modified Lancair that he took at 50% over maximum gross," DeLaurentis says. "I asked him, 'How did you stay awake that long?' He said it was over 24 hours, and he goes, 'You know, Robert, I was never tired because I was afraid the entire time.'"
"I guess Lindberg was awake for, what, 30-plus hours? If you read 'The Spirit of St. Louis' he talks about these beings that were peaceful and they were in the cabin with him," he says. "He was hallucinating. It was a rather surprising part of the book because he was a rational kind of guy to be talking about these beings that were joining him on his flight."
"I got a brief email from Dick Rutan who flew the Voyager around the world along the equator non-stop and he said 'Get into the best physical shape you possibly can,' so I'm working on it."
"My physical prep is going pretty well," he reports. "I've lost a few pounds. I'm pretty much at the weight I want to be right now. I'm trying to work out a lot more. I've always walked for about an hour a day, but I've been incorporating weights and I've been doing some stationary bicycling and also stretching."
"We need to be pilot athletes," he continues. "Pilots are athletes who play in the game of life and death and cannot afford to lose once."
"Food is a big deal too," he says. "I'm trying to change my diet. I have a love for Bova ice cream and I haven't had one in about three weeks now. I may have broken my addiction."
DeLaurentis adds he will be wearing compression stockings in flight because of John T. Kounis, co-founder of Pilot Getaways, who died in 2015 from a blood clot after flying long cross-country flights. Deep vein thrombosis, the formation of blood clots, can occur from sitting for long periods on long flights.
To counteract snow blindness while flying over the poles, DeLaurentis will rely on infrared images from the nose-mounted camera system made by Astronics Max-Viz 1400.
He will also wear sunglasses specially designed for him by Scheyden Precision Eyewear. The sunglasses, named "Zen" after DeLaurentis, filter sunlight with two sets of lenses.
He will wear a helmet by Lift Aviation over his Light Speed headset for warmth and crash protection.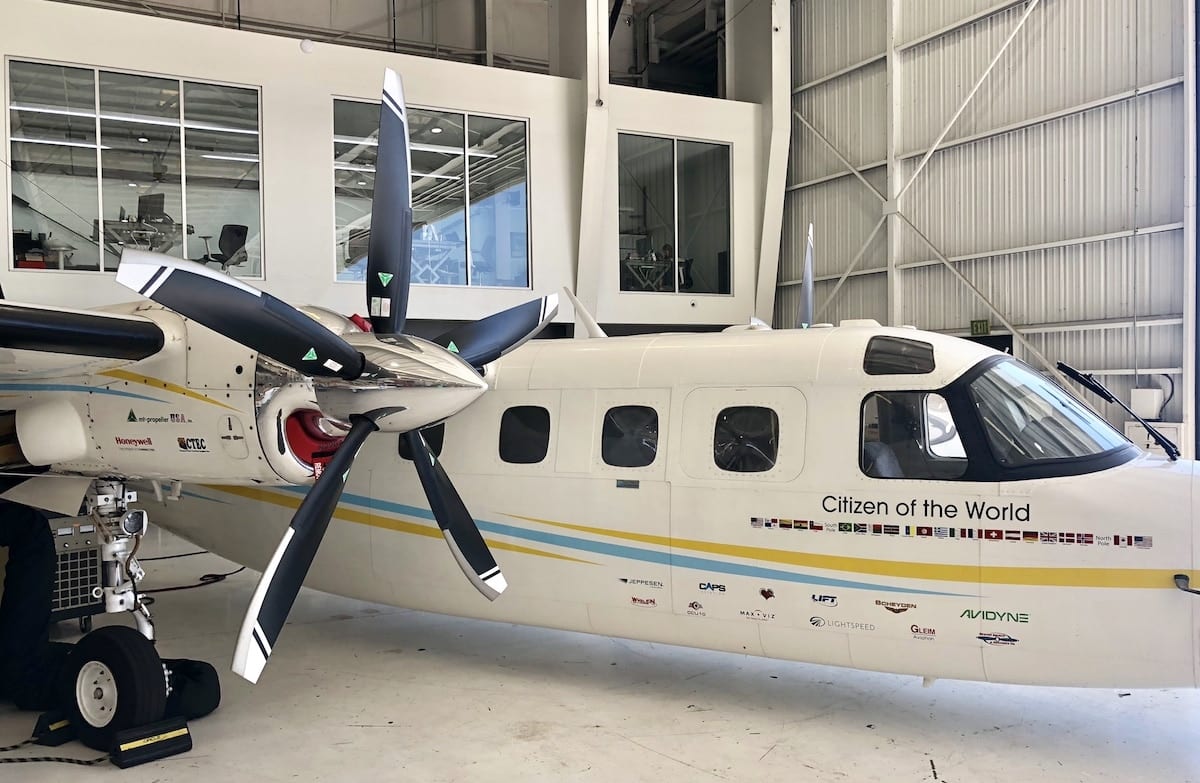 Since a polar circumnavigation has not been done before in this class of aircraft, Robert DeLaurentis is likely to set world records in the C-1f category and possibly the C-1e categories according to the Federation Aeronautique International.
And then there is the Hemingway effect — he can always write about this adventure.