One of my nephews is really keen on becoming a pilot. I had some time over the summer, so I committed to flying a Piper Twin Comanche up to his hometown, taking him flying over to the coast, and flying back with a lesson involved.
The flight from Wilmington, Delaware, to Cape May, N.J., proceeded without incident. I gave him some straight and level time, much to his delight. We landed and went inside for soft drinks. This was a typical, hot summer day in August, so after the run-up checklist, I leaned the engines for takeoff.
When I applied full power, both motors sputtered. I considered aborting, but with 4,000′ of runway ahead of me and an aircraft now about a mile behind and closing, I instead looked to my throttles. I firewalled them. The engines stopped sputtering and sprang to full power. Thirty-two seconds later, we were airborne and out of there.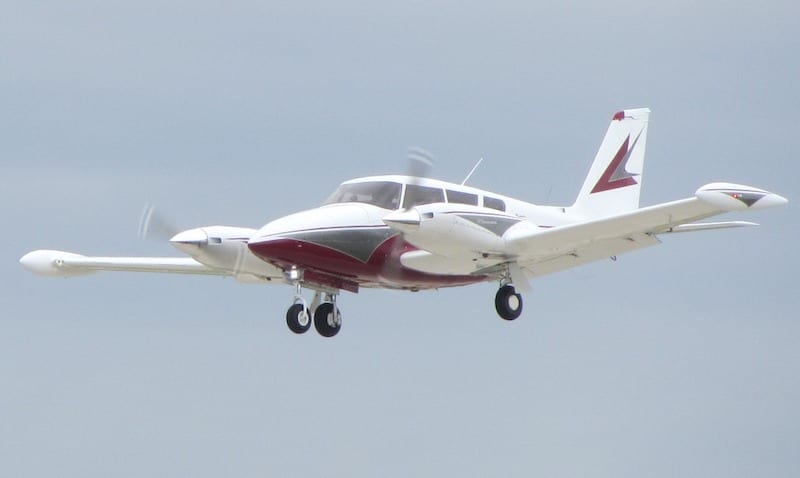 I dropped my nephew back off at Wilmington and took off for home. At 2,000′, ATC gave me a right turn to intercept my course. Since it looked like I was going to be level for a while, I decided to switch tanks from mains to auxiliaries.
I still had the pumps running, so I simply stuck my hand between the seats, felt for the left fuel knob, and twisted into the next indent over. I repeated that action with the right-hand side.
By the time I finished and had gotten my hand back up onto the yoke, the airplane was yawing to the left. I instinctively pushed right rudder, firewalled the throttles, and let out a curse. Had I really run out of fuel? I had five hours onboard when the trip started, and the gauges had indicated at least three still onboard.
With the airplane stable and running on one full power motor and one quickly fading, I ran the engine out checklist. When I got down to the fuel knobs line, I found my problem. The left fuel knob was not completely in the indent, so no fuel from the main, and no fuel from the aux. I slammed the knob full in and the left motor roared back to life.
Later I called an airline buddy of mine to talk about how my airline training had kicked in even after being out so many years. He reminded me not to tell my wife because she might not see the bright side of my self-induced snafu.
I never deviated course, didn't have to declare an emergency, and was never in danger of a NMAC, but I filed a report with NASA's Aviation Safety Reporting System just for good measure.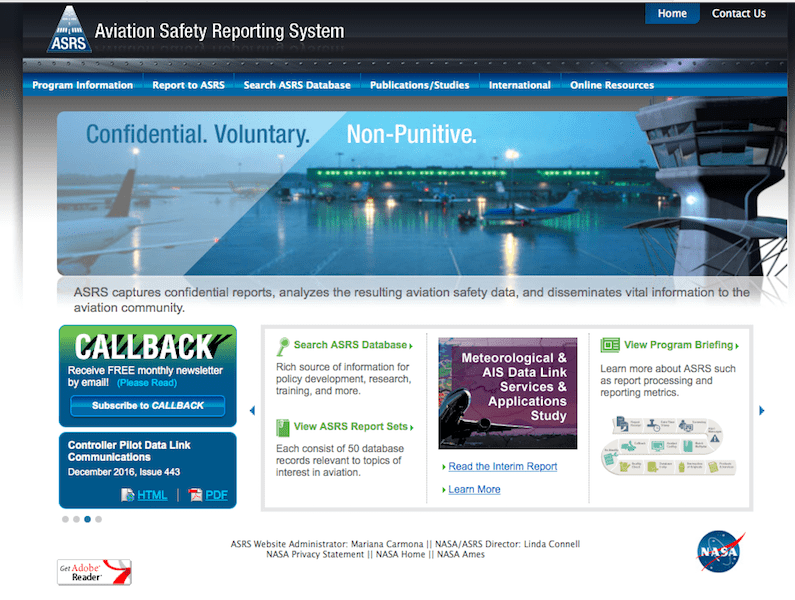 What surprised me in researching this column was just how few GA pilots filed "fuel mismanagement" reports. Further research revealed why.
Fuel exhaustion, starvation, and mismanagement incidents among general aviation pilots tend to result in either significant aircraft damage and/or personal injury. Therefore, most of the reports end up in the accident files of the National Transportation and Safety Board.
Close Only Counts in Horseshoes
Another Piper Twin Comanche pilot discovered, like I did, that close only counts in horseshoes.
He was on an IFR flight plan at 8,000′. ATC cleared him down to 6,000′ and into light rain and clouds. The pilot ran his pre-landing checklist, which included switching fuel tanks back from auxiliaries to the mains.
"Just as I was reaching 6,000′, the right engine started to run rough for a few seconds and subsequently failed," he wrote.
He was unable to maintain altitude, so he declared an emergency and requested vectors to the nearest airport from ATC. ATC complied. They pointed him toward a towered field that had fire and rescue ready to assist. The pilot landed uneventfully.
The next day, he reported: "I found that although the fuel selector had been set to the main position, the engine was still drawing fuel from the auxiliary tank, which had eventually emptied and led the engine to fail due to fuel starvation."
The pilot concluded that this incident would make him more diligent, to ensure the fuel selector valves were properly positioned.
A sport pilot filed a NASA report after he inadvertently moved the fuel selector to off, leading to engine failure right after takeoff.
He was conducting a solo flight in his FBO's new light-sport aircraft. He had just completed his CFI renewal and his BFR in the same aircraft a week prior.
He wrote, "I'd noted then that the aircraft had a rather complex fuel system for a simple high-wing aircraft."
This particular airplane had both engine-driven and electric fuel boost pumps. The fuel selectors for each tank were shutoff valves — two in all — but no mixture valves. The fuel was controlled by turning the shutoff valves either to "on" or "off."
The other complexity on his mind was the tendency of the aircraft to vent excess fuel overboard when both tanks were nearly full, instead of cross-feeding the excess fuel into the tank that contained less fuel.
The right tank had the most fuel of the two tanks. "So after startup, I positioned the selector valves to draw off the right tank only during taxi and run-up," he wrote.
That meant he turned the left shutoff valve to the "off" position. He did not write a note to remind himself.
"After more than 50 years in aviation, I thought I could remember to turn the left shutoff valve back on," he wrote.
When he took the runway, he turned the right fuel shutoff valve to "off" and started his takeoff roll. The plane rotated successfully, and within 200′ of its climb, the engine quit. He successfully landed on the remaining runway. He had enough momentum to make a turnoff and exit the runway.
The pilot wrote that he couldn't figure out why the engine had quit because his inspection of the fuel selector valves proved them to be in the identical position.
"Then to my astonishment, I processed what I was seeing: They were both off!"
Once the pilot turned both valves back on, the motor started back up.
The pilot remarked that he had been so focused on managing fuel from the right tank, he'd forgotten he'd turned off the left fuel valve. He realized that his fixation on the right tank made him transpose in his mind which fuel valve he'd turned off.
In other words, left became right and right became wrong. That's why he reached up and switched off the right valve instead of reaching up and switching on the left one.
His takeaway from the event was to write down any non-normal switch activation, note it on the associated checklist, and then look at the switch while moving it back into its normal position.
Unreliable Fuel Gauges
After a fuel starvation incident, a Cessna 180 pilot narrowly missed landing his airplane into thickly forested terrain and lived to write a NASA report about it.
"The engine quit for unknown reasons," he wrote. "The area was mountainous and thick with timber, but about five miles west, I chose a pasture and made a forced landing."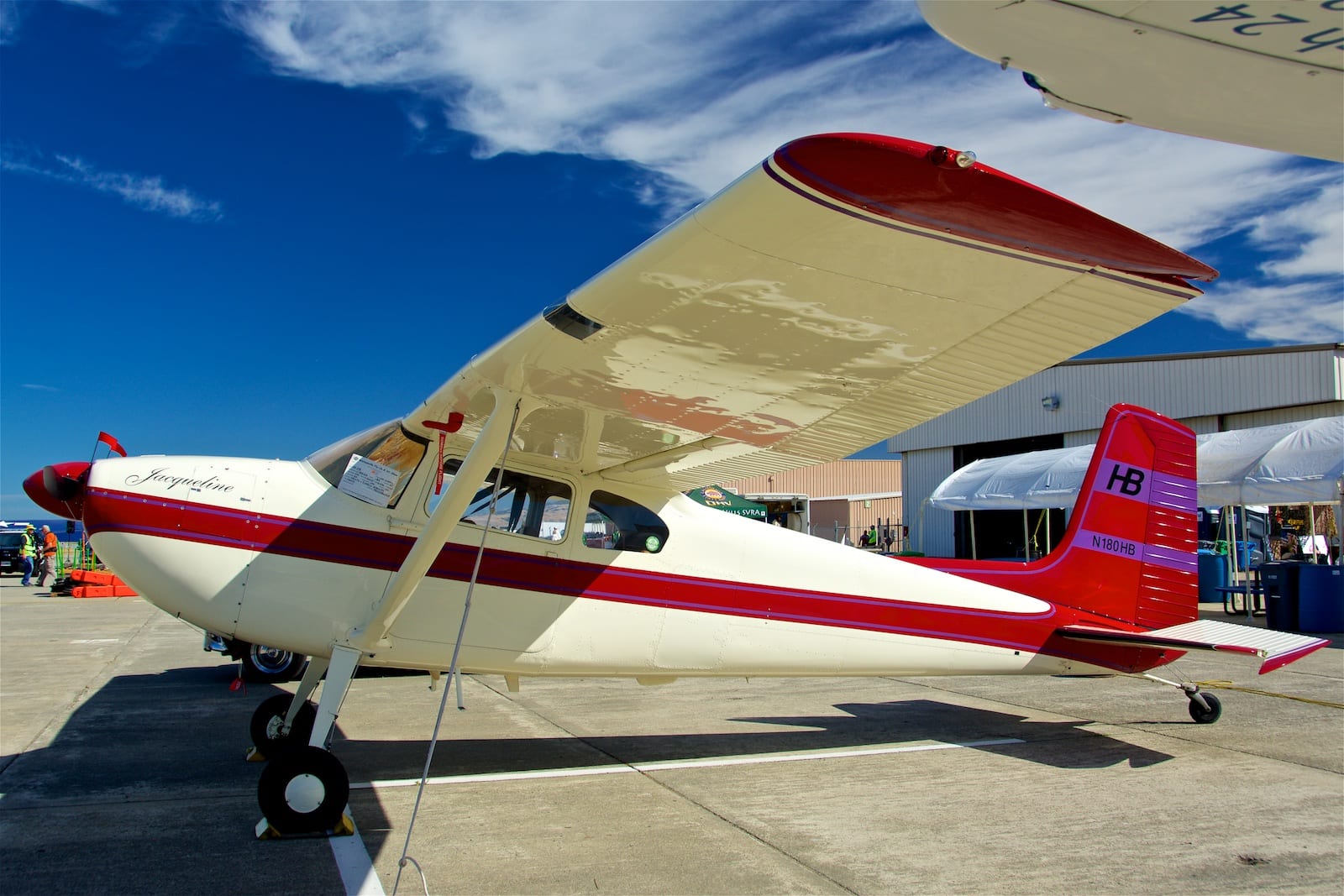 His 180 came equipped with factory-installed gauges. According to this pilot, the fuel gauges read both "full" and "empty" at the bottom of the gauge and close together.
Not only had he misread his gauges, he'd misremembered how much fuel was in his tanks after his last flight.
The pilot owned the plane. His normal routine, after any long flight, was to fly to his local fuel stop, top the tanks, fly back and park his plane. That's what he'd thought he'd done on his last flight, three months prior to the flight that ended in a pasture.
The pilot concluded that he needed to do two things consistently in the future. The first thing was to do a better preflight check. The second thing he needed to do in that preflight check was to visually inspect the wing tanks. He admitted that he'd come to rely on his fuel gauges because he needed a ladder to inspect the tanks on his high wing airplane, and he didn't always have access to one.
It is not a good idea to rely on one's fuel gauges for accurate indication of available fuel.
Analog gauges are prone to as much inaccuracy in an airplane as they are in an automobile.
Furthermore, 14 CFR 23.1337(b)[1], the regulation governing fuel gauges in certified general aviation aircraft, states:
Each fuel quantity indicator must be calibrated to read "zero" during level flight when the quantity of fuel remaining in the tank is equal to the unusable fuel supply."
There are too many times, including parked in a hangar or at a tiedown spot, where an aircraft is not in a perfectly level attitude. So it's far more likely your fuel gauge is reading inaccurately than accurately.
Much better to top off than to be tipped off by a sputtering motor.