Starting Aug. 27, 2019, the FAA will mandate the use of the international flight plan format for all IFR and VFR flights.
"Aligning our flight plan similar to the International Civil Aviation Organization (ICAO) format will allow integration of new capabilities such as Performance Based Navigation (PBN)," FAA officials stated.
The new flight plan format can be seen on FAA Form 7233-4, FAA International Flight Plan (Revision 7/2015).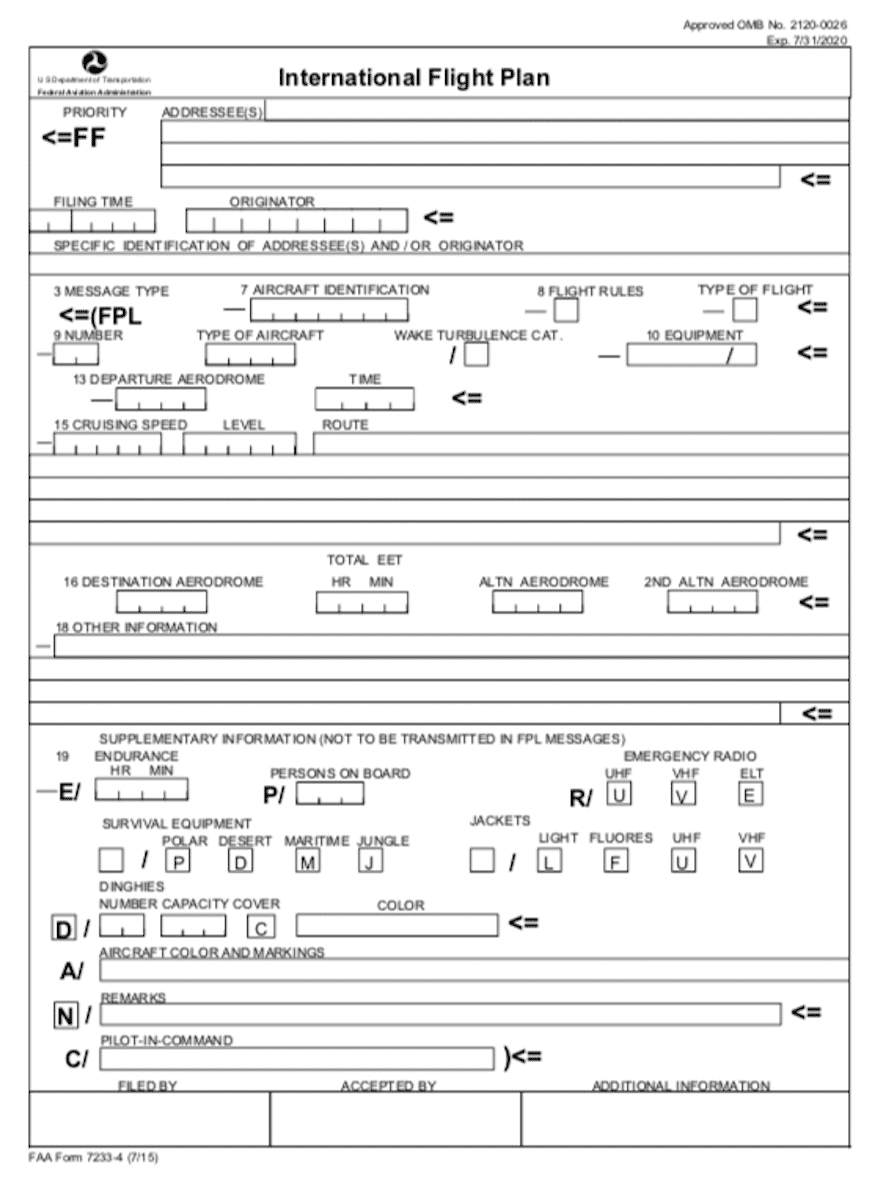 According to FAA officials, several improvements to the international form make it easier and more intuitive for pilots to use and will increase safety. The FAA also encourages pilots to begin using the international format now.
Information on how to complete an international flight plan is available here.