The 2020 SUN 'n FUN Aerospace Expo, which kicks off March 31, is proceeding as planned.
"We are on," says Greg Gibson, chief marketing officer.
While other shows have cancelled in the past few days, most notably AERO Friedrichshafen in German and SXSW in Austin, SUN 'n FUN officials say there was never a thought about cancelling this year's show.
There have been a few exhibitors that have had to cancel, due to international travel bans instituted by their companies, Gibson notes.
He adds there hasn't been any cancellations by attendees.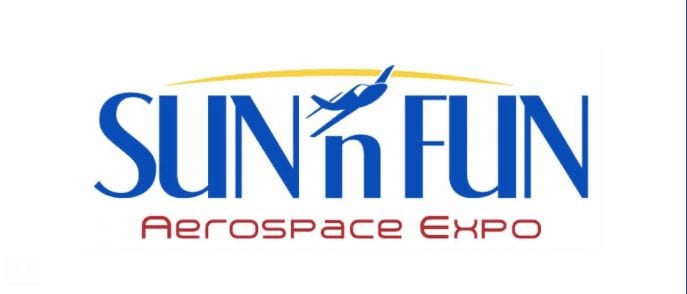 What there has been is a "a lot of rumors and speculation and lots of misinformation," he says.
"The world can't stop because of this," he adds. "But we're certainly not taking this lightly."
SUN 'n FUN officials will ramp up the number of places around the campus at Lakeland Linder International Airport (KLAL) in Florida where hand sanitizer will be available, including asking all vendors and exhibitors to have hand sanitizer available at their displays. There also will be disinfectant wipes and spray in common areas and activity spaces.
The fly-in is also providing additional training to its 3,500 volunteers about the increased efforts, as well as dedicating some volunteers to response teams that will be "standing by to quickly clean up spills, trash and other potential hazards."
There also will be regular sanitizing of restrooms and food prep areas, which is already standard practice, Gibson noted.
And while the fly-in's staff and volunteers ramp up efforts, they are also asking those who are planning to attend to also do their part. In a public health and safety newsletter about the coronavirus, SUN 'n FUN officials describe in detail the correct way to wash hands, as well as other tips to avoid contracting or spreading the virus.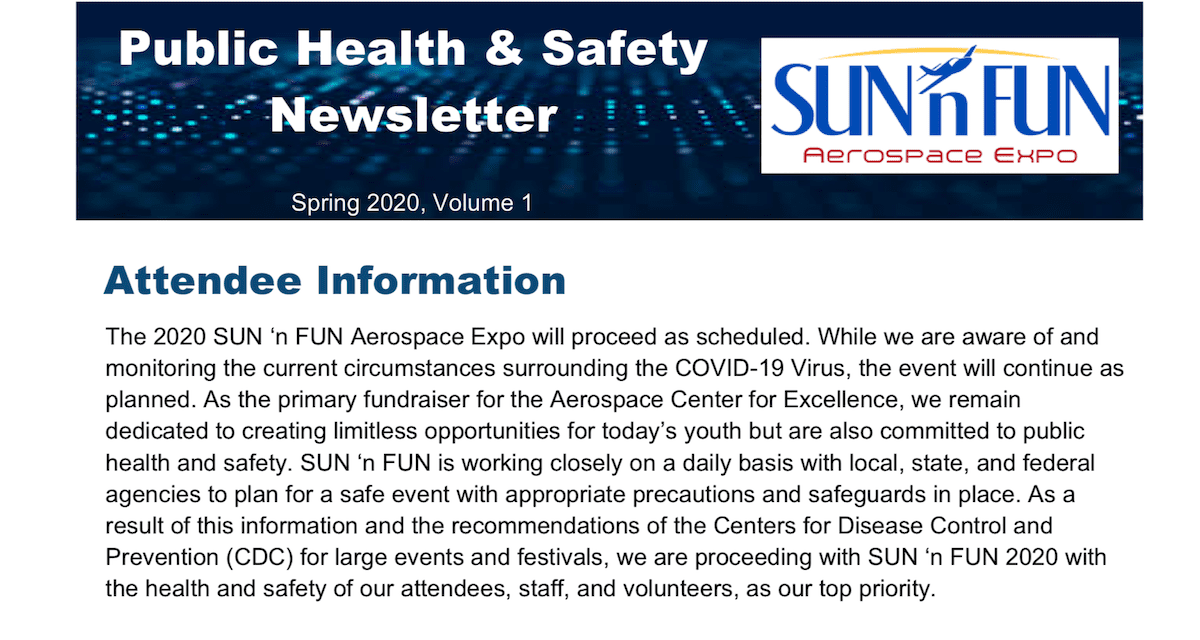 Perhaps the most important one is this: "You should stay home if you don't feel well," Gibson says.
Those who can't make the show this year because of travel bans or illness can still catch all of the action by listening to SUN 'n FUN Radio over LiveATC.net during the entire week of the fly-in. LiveAirShowTV also will be live-streaming the weekend's activities starting on Friday, April 3, through Sunday, April 5. You can catch that starting at 10:30 a.m. each day on LiveAirShowTV's Facebook and YouTube channels.