The results of two new studies will, hopefully, "inform recruitment strategies and retention of women in aviation," according to officials with Women in Aviation.
Women in Aviation International worked with Dr. Becky Lutte, an associate Ppfessor at the University of Nebraska at Omaha Aviation Institute, on a series of studies to provide a current look at where the gaps in employment are for women in aviation.
Together, the study results can be used by aviation companies and organizations globally to guide recruitment and retention strategies of women in their workforce, WAI officials note.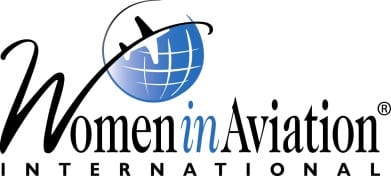 The first study, the Women in the Aviation Workforce Report, was completed in late Spring 2019. This study's findings were augmented with another study specifically focusing on recruitment and retention issues of women in the aviation industry.
"Both sets of results allow the industry to identify and target the areas where women are most underrepresented, to better understand why women pursue a career in aviation, why they stay in the industry, and how the industry can build a more diverse and inclusive workforce," WAI officials said.
"Combined, these two surveys tell a story of the number of women in multiple sectors and professions of aviation, what factors will assist in recruiting more women, and what factors influence the retention of women in the industry," Becky said. "The two areas with less than 5% representation of women are maintenance technicians and airline executives. The next area with the greatest gap in employment is pilots. Only 5% of airline pilots are female. On a positive note, the total number of female pilots has increased in the last 10 years, but in that decade the increase has been just over 1% to a total of 7.3% of female pilots and we can do better."
The researcher identified the factors that draw women into the aviation field:
A passion for aviation
Perceived as an adventurous profession
Perceived as a fun profession
Desire to prove personal abilities
Desire for a challenging career
It also identified three factors that negatively influence women's desire to pursue or remain in aviation:
Cost of required training/education
Perceived existence of a good old boy network
Perceived family life impact
"Workforce development and constructing additional programs and initiatives to propel women of all ages and backgrounds to follow their own personal aviation dreams are chief among WAI priorities," says Allison McKay, WAI CEO.
You can see the studies here.