LAS VEGAS — All In Aviation and maintenance partner Lone Mountain Aviation have officially opened their aviation complex at Henderson Executive Airport (KHND).
Built by NDL Group, the new facility was designed to serve the growing needs of the general aviation community in the south valley, and is the first purpose-built, multi-use aviation complex of its kind at KHND, according to company officials.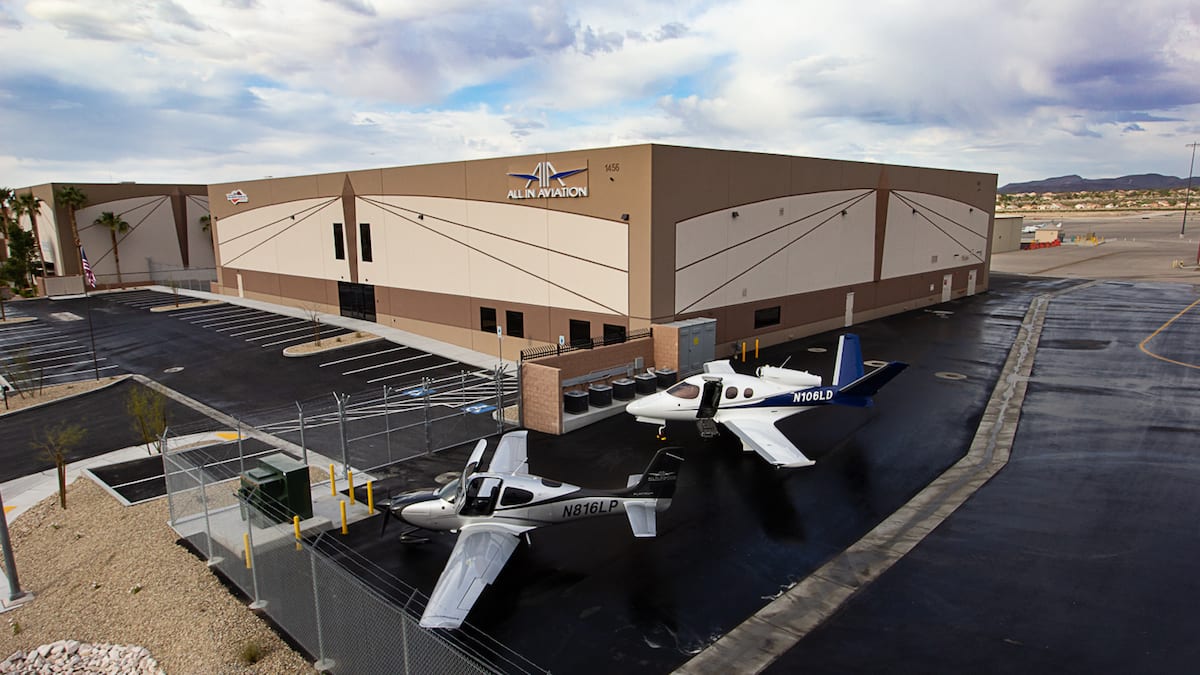 The complex includes 9,000 square feet of office space, a retail shop for pilots, five training rooms, a ground school classroom, an avionics workshop, a parts department, an 18-person conference room overlooking the complex's 22,000-square-foot maintenance hangar, a customer lounge, and 25 aircraft hangars, including 16 T-hangars. All the hangars are already leased, company officials reported.
All In Aviation is also looking forward to debuting a three-day ground school program, which is currently in development to attract pilots from all over the country, company officials add.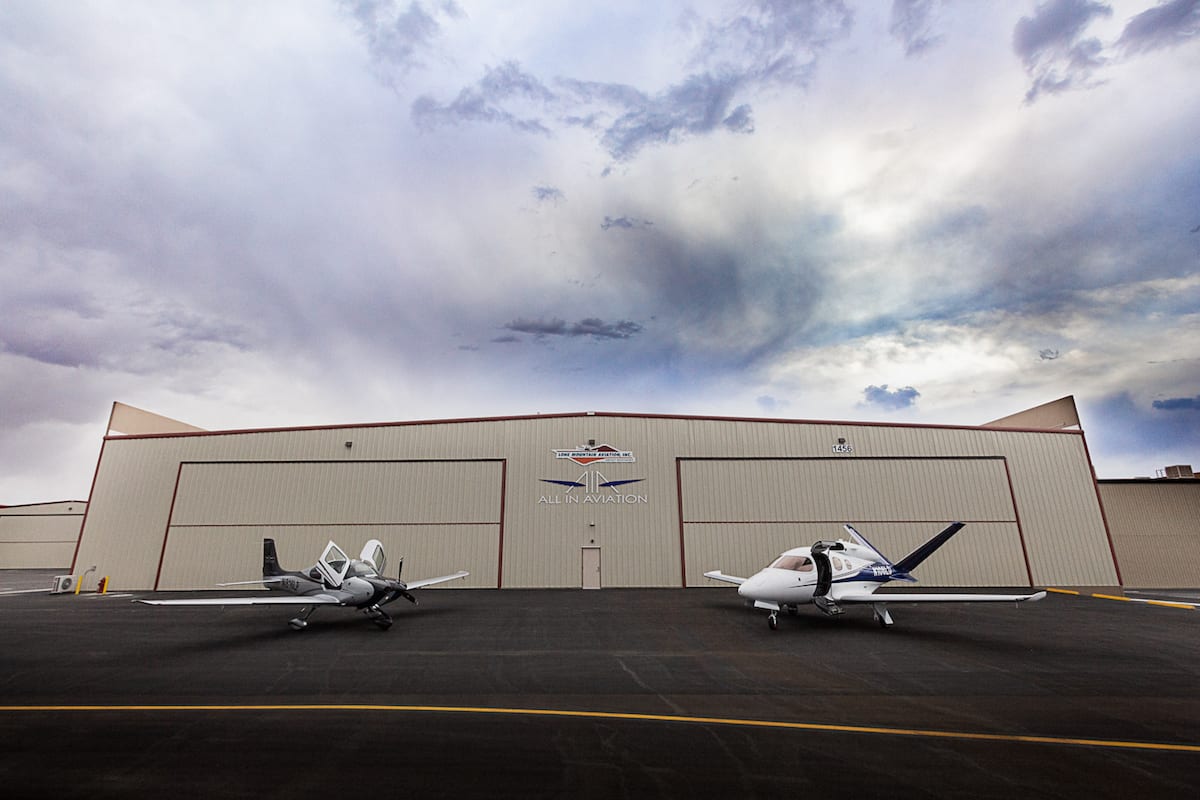 All In Aviation expanded operations, including hiring additional certified flight instructors, in addition to its first-ever Director of Flight Operations, Carl May, and added an eighth aircraft, a 2016 Cirrus SR22, to its fleet.
Lone Mountain Aviation hired 14 maintenance and avionics technicians, parts, and support staff to accommodate the company's expansion.