In 1990 Tom Casey became the first person to fly solo around the world in a single-engine seaplane, landing only on water.
Using a Cessna 206, named Liberty II, the flight was an east-to-west journey that took 188 days, with more than 75 water takeoffs and landings on oceans, bays, lakes, and rivers in 20 countries.
The journey was detailed in the aptly named Floatplane Odyssey by longtime friend William Coleman.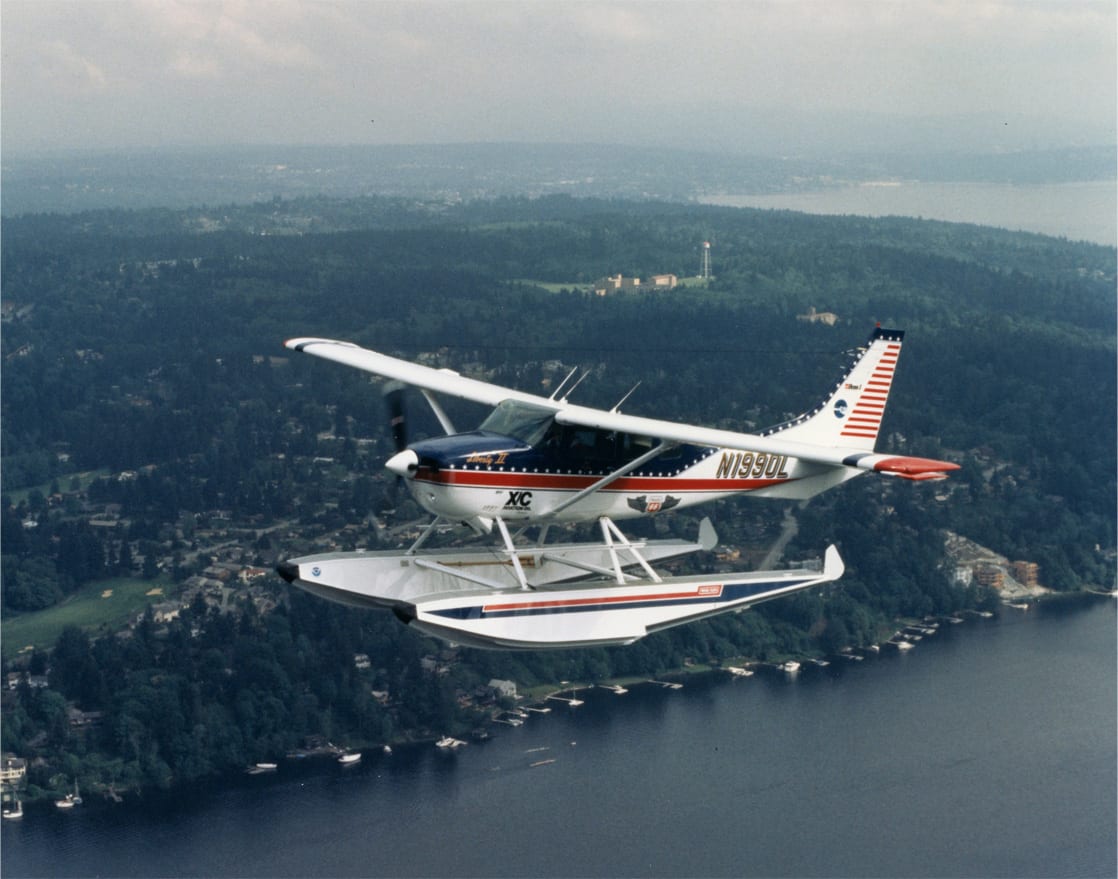 Casey's aviation career included time as a multi-engine sales representative for Cessna Aircraft Company, as well as a flight instructor and "Weekender" seminars host for the AOPA Air Safety Foundation. He was a 1963 graduate of Temple University.
Casey passed away on March 29, 2020.