During this most unusual time, we have been hearing a lot about virtual events of all kinds. Even airshows are working to maintain pilot interest despite the lockdowns.
Nonetheless, since SUN 'n FUN and EAA AirVenture Oshkosh had to push their big events into 2021, many aviators have been missing a favorite activity. While you must wait until next year to attend SUN 'n FUN, we can give you a sense of what you might have seen this year.
Before SUN 'n FUN was forced to cancel because of the pandemic, I learned of five not-before-seen aircraft that planned initial appearances at the Lakeland, Florida, show. Plenty of Light-Sport Aircraft or Sport Pilot kit aircraft enthusiasts wanted to learn more about them … perhaps you were among them?
Since you didn't get to attend this big events, let's review these five fascinating flyers here.
Bristell 915iS
The successful model from the very successful BRM Aero in the Czech Republic was always a favorite for its exquisite design with no detail overlooked, with some of the smoothest execution in the industry. Its wide cabin and luxurious appointments puts Bristell almost in a class of its own, with a price tag to match.
The new Bristell with Rotax's uber-powerful, 141-horsepower 915iS fuel injected, turbocharged, and intercooler engine bumps the selling price beyond reach of many aviators while still being far less than a new Part 23 general aviation airplane. You'll pay in the high $200,000 range for Bristell 915, but what a superlative airplane you'll receive for that money.
While the price might discourage some, fear not, as company leader Lou Mancuso also offers a very accommodating shared ownership program. If interested to see what is possible in your area, contact Bristell USA for details.
As we launched on our photo mission with Bristell, it was clear this machine can rocket into the sky faster than almost any LSA I've seen. Climb is a breathtaking 1,500 feet per minute, depending on loading and atmospheric conditions. We were operating in Florida near sea level.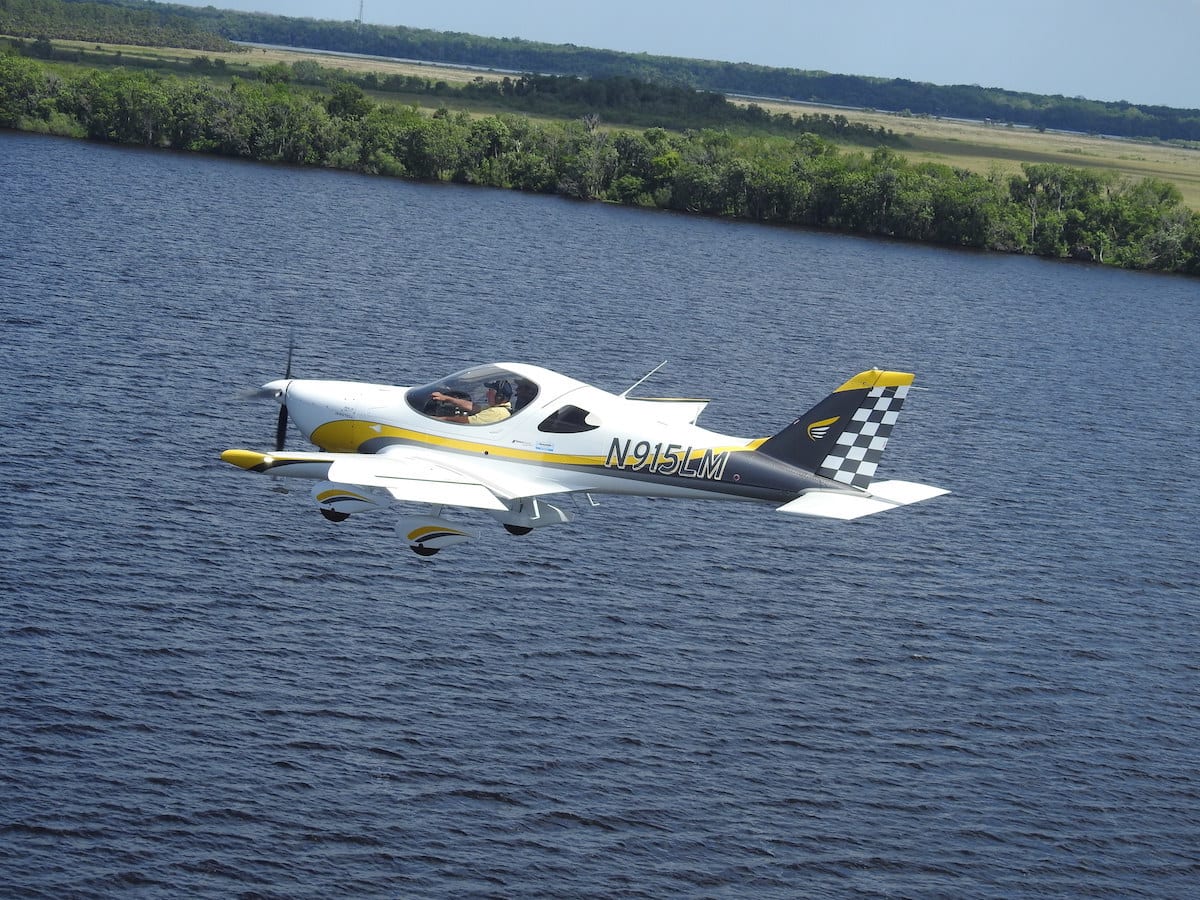 Powerful engine aside, Bristell is a well-flying LSA based on very satisfying control responses and the spacious design is comfortable for pilots of almost any size. Bristell is more than a foot wider inside than a Cessna 172.
BRM Aero is definitely a fast-moving developer with new models in the works, but as with all the vendors featured in this virtual preview, you will have to learn about the newest ideas at an airshow later this year.
Jabiru J230-D
A very rare airframe company that also builds its own engines, welcome to the all-new Jabiru J230D with the latest Gen 4 (generation 4) Jabiru engine.
The two seater LSA is also supplied as a four seater in its homeland of Australia, so this American model offers not only one of the most voluminous aft cabins in all of LSA land but a separate, third door to access it.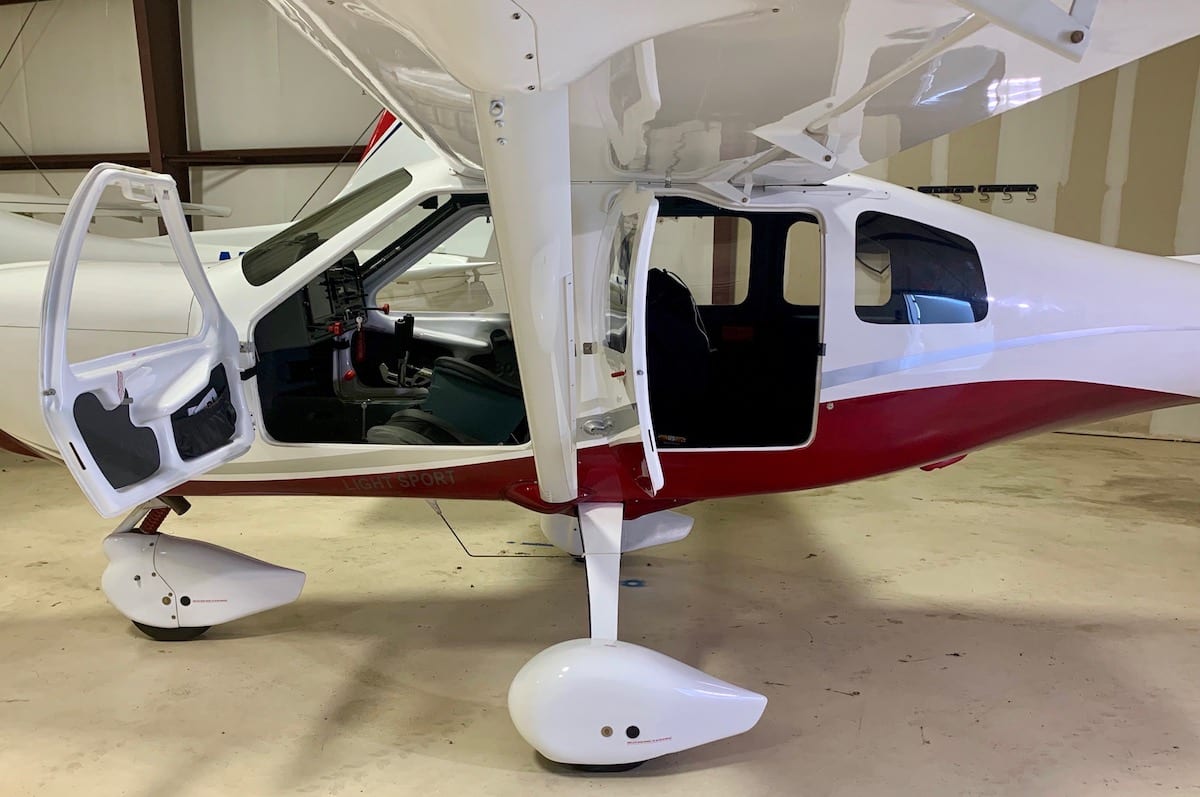 Representative U.S. Sport Planes, led by industry veteran Scott Severen, has demonstrated this baggage capacity with photos showing a large dog sitting comfortably aft of the pilots, not hardly using all the space available. Those who struggle to load a couple small bags in most airplanes may be envious of the ease of entry to the back cabin. Yet capacity is not the whole story behind J230-D.
This new model has refinements to make it fly even nicer. Since J230 models were already able to speed to the top of the category, improvements are focused on fit and finish and further refining its handling qualities.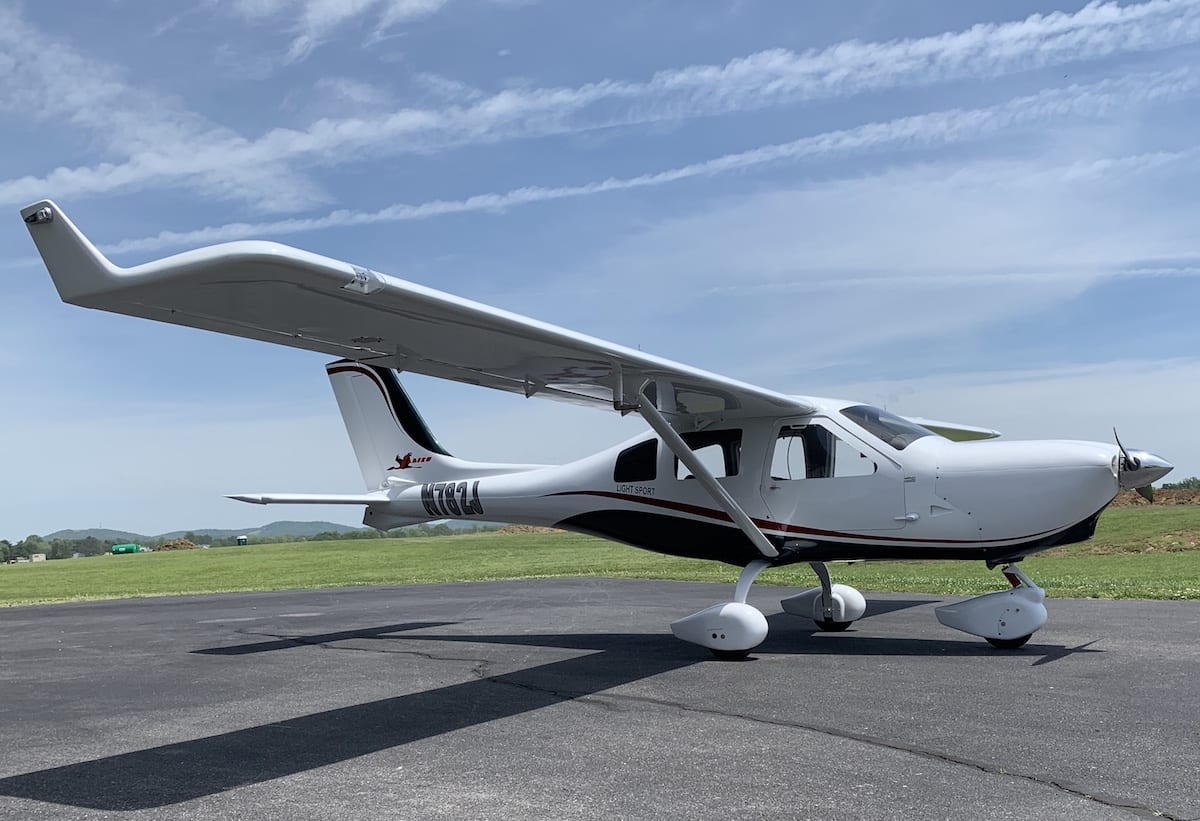 In addition to the updated airframe, Jabiru is now in full production on its Gen 4 engine offered in two configurations: A four-cylinder 2200 model producing 80 horsepower and the six-cylinder 3300 model with 120 horsepower. Using the larger engine, a J230-D can scoot along at max LSA speed, 120 knots at sea level and, of course, a substantially faster true air speed at altitude.
Flight Design F2
Flight Design has been busy over the last year. Not only has the company come out with its updated CTLS 2020, but it put its all-new F2 through multiple tests. The German company is now ready to begin deliveries.
Since I first saw the F2 in mock up more than a year ago in Europe, Flight Design has redesigned the intake for two reasons: "To reduce drag as we confirmed the older version was very functional but draggy and for aesthetic reasons," said company officials.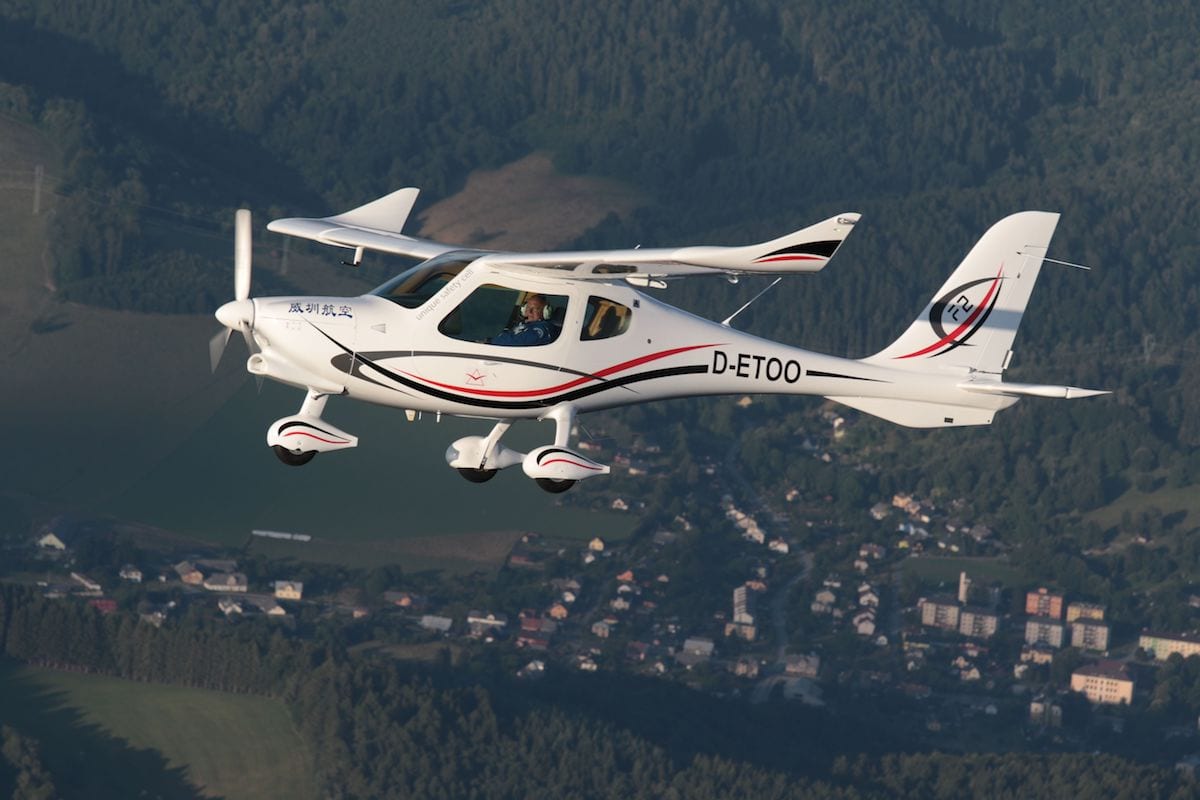 "Flight Design team designer and Head of Airworthiness, Christian Majunke, designed conceptually. He also designed a rather novel installation of the coolant and oil radiators," elaborated Flight Design USA representative Tom Peghiny.
Also new is an SLSA panel with twin G3X screens, a Garmin GTR 225 com radio, a Garmin GTX 345 ADS-B in and out transponder, Garmin GMC 507 autopilot control head (with dual axis autopilot), and Garmin GMA 245 intercom.
Pilot controls remain essentially as they were on the CT-series, but note the combined single lever throttle and brake system.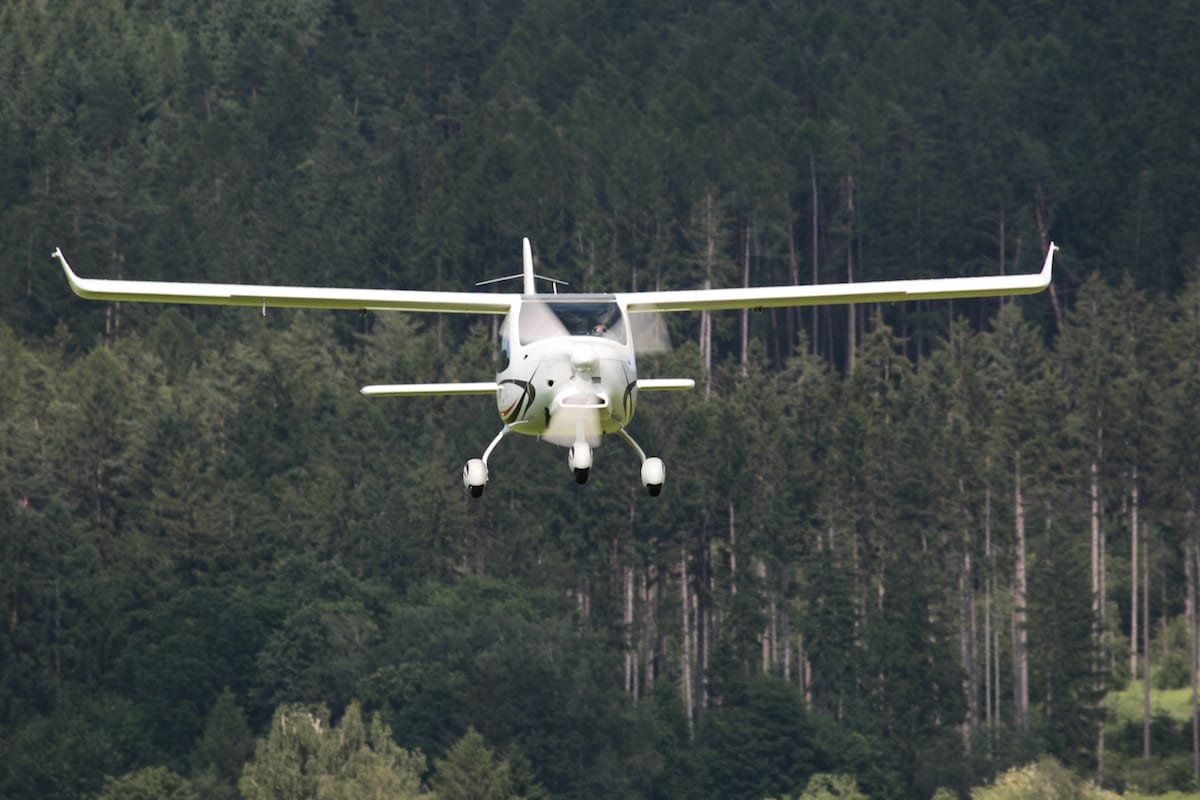 "Our F2 prototype number 002 arrived at port in Miami in preparation for display at SUN 'n FUN 2020," said Peghiny.
Like most vendors, Flight Design USA hoped to go forward with the Lakeland show, but will now unveil the new model via an East Coast tour that will proceed in the summer of 2020.
"After completing all Special LSA-required flight testing, including the demanding ASTM 3180 anti-spin requirements, production has started and is ramping up for the first aircraft from production tooling in Germany, Ukraine, and the Czech Republic," concluded Peghiny.
Whisper X350
You may know the Czech Cessna-182 lookalike called L600 from AeroPilot USA. You may also be pleased to learn about the dashing FX1 from InnovAviation in Italy. Both of these interesting models are represented by Deon Lombard of AeroPilot USA, now based in Florida but with representation in California.
At SUN 'n FUN 2020, Lombard expected to introduce Whisper to American kit builders. Alas, as with the rest of this group, you probably won't see it until a fall airshow or in 2021.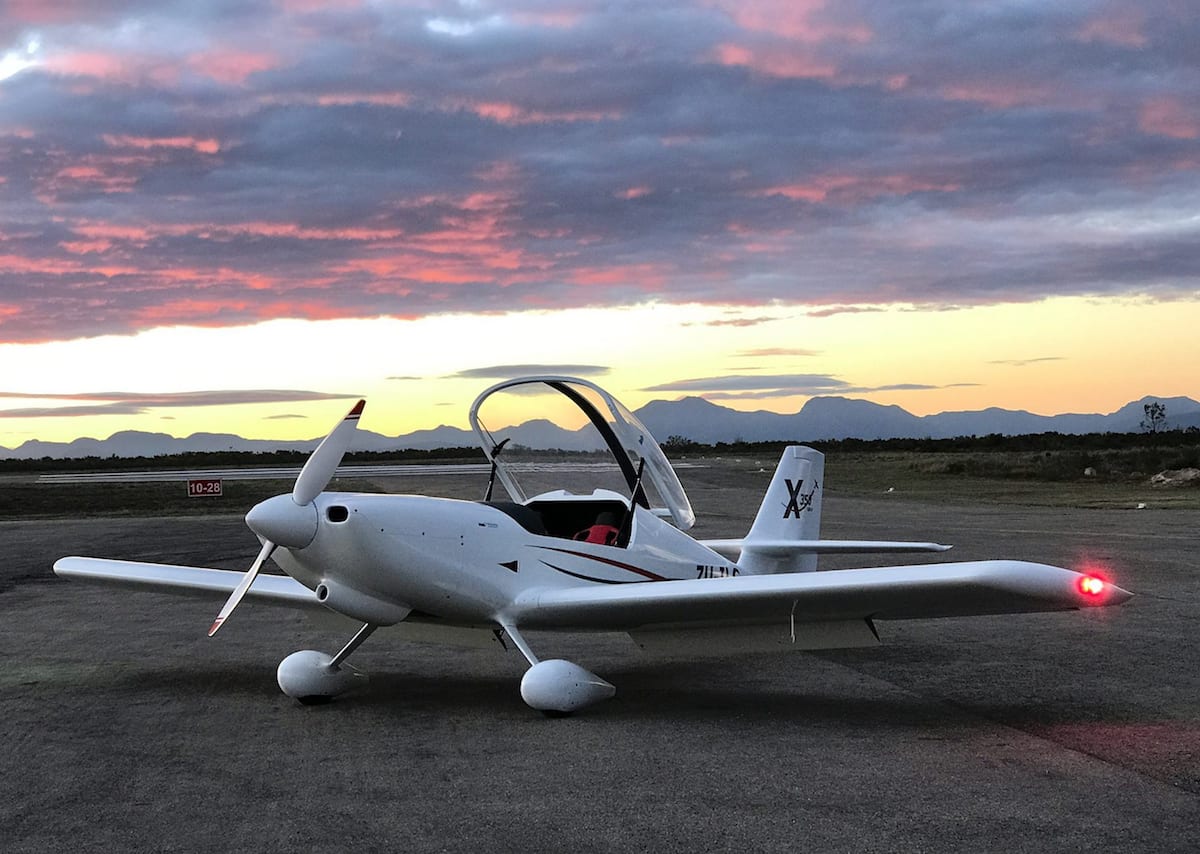 Whisper Aircraft in South Africa created Whisper X350 Gen II, a two-seat, cross-country sport aircraft with a limit load factor of plus 6.0 and minus 4.0 Gs. Those are merely limit loads. This is a tough bird.
Whisper wings feature a carbon fiber structure tested to an ultimate load factor of 12.0 Gs. The Gen II's wing tanks offer a total fuel capacity of 63 U.S. gallons, giving a range of 1,000 nautical miles and an endurance of over 6 hours.
A few more specs:
Useful Load: 925 pounds
Speed: 175 knots
Range: 1,137 miles.
"The aircraft also has one of the widest interiors on the market today, featuring optional leather interior and plenty of baggage room, making the Gen II perfect for comfortable cross-country trips," Lombard said.
Montaer MC-01
It might have been one of the great flights to reach SUN 'n FUN 2020, had it occurred. That's because designer and company representative Bruno de Oliveira had planned to fly his new model all the way from Brazil to Lakeland. That alone would have been reason to examine this new flying machine. It is also a fine way for the developer to illustrate his trust in the design.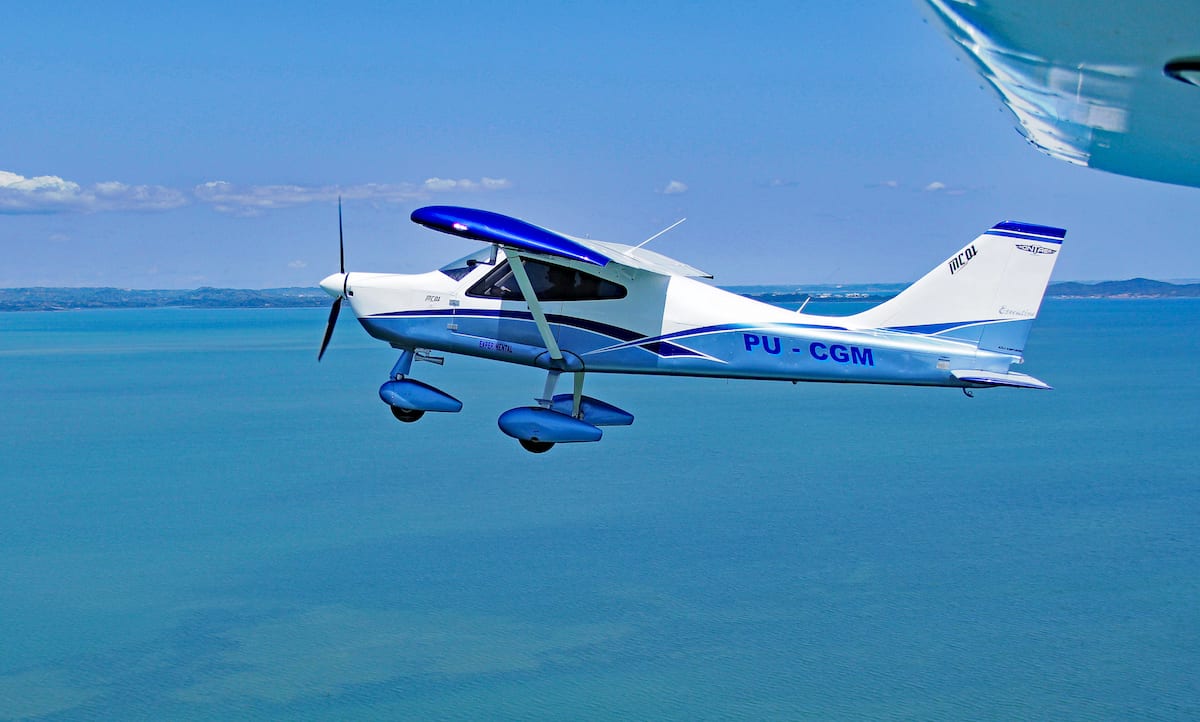 Bruno will be aided in his approach to the U.S. market by longtime LSA enthusiast Ed Ricks, who once helped the Paradise Aircraft people with the P1NG. Unfortunately, that business relationship ended, but when Bruno, who formerly worked for Paradise, struck out on his own, Ricks and partner were pleased to get back involved.
MC-01's airframe is constructed with 4130 molybdenum steel tube, providing a greater safety to the occupants. The exterior features an all-aluminum fuselage and wings. A steerable nose wheel, dual toe brakes, and control yokes are just some of the features of this well built airplane. Learn more and find technical specification on the company's website.
Had Ricks been able to show MC-01 at SUN 'n FUN 2020, he was ready to make a special offer. While this handsome, approved, all-metal airplane normally sells for a below-typical $135,000, an introductory price of only $125,000 was to be the show special. If you're lucky, Ricks may extend the offer to early interested buyers.
I hope you enjoyed that brief look at five fun flyers and I hope they tide you over until the next event.
If you yearn (like most of us) to attend a big, action-packed airshow, here are some dates you should remember: SUN 'n FUN 2021 will be April 13-18, while Oshkosh is scheduled for July 26 through Aug. 1, 2021.
What's Next for Airshows?
Meanwhile, coming up this fall are two shows well suited to maintaining your physical distance. Smaller events are great this way. You can speak to whom you wish and you can go demo fly easier than any other airshow.
Both events promise to have plenty of hand sanitizer and I feel confident all the vendors will do their best to assure your comfort and safety.
So, here's two 2020 events you should consider: Midwest LSA Expo in Mt. Vernon, Illinois, on Sept. 10-12, followed by the DeLand Sport Aviation Showcase in DeLand, Florida, Nov. 12-14. By those dates, let's all hope this virus business is fading into history.
Until then, remember, solo flight is certainly physical distancing!