In honor of our nation's independence and frontline healthcare workers, D-Day Squadron aircraft will fly over Truckee and Lake Tahoe in California on Saturday, July 4, 2020.
Six DC-3 (C-47) warbirds will lead the fly-over, set to take off at 11 a.m., covering 18 landmarks stretching 130 nautical miles.
The lead aircraft for this mission is Gooney Bird Group Betsy's Biscuit Bomber C-47, piloted by U.S. Navy veteran Sherman Smoot and Scott Stelzle.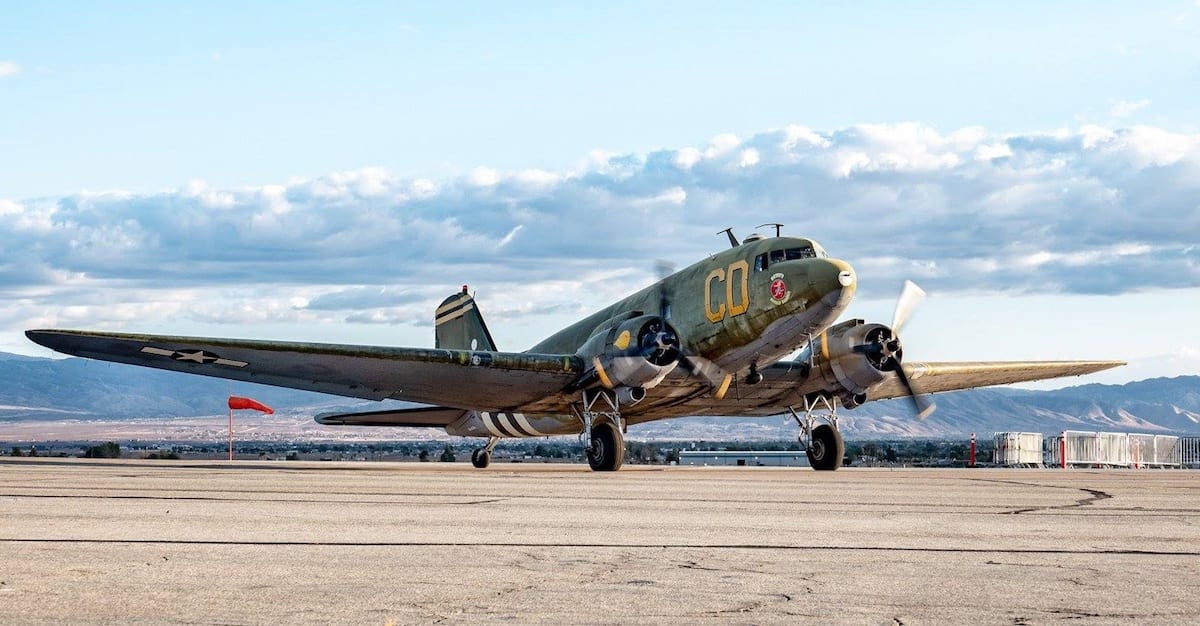 "Preparing for these special flyover missions is exhilarating. Most of all, we appreciate the opportunity to bring 'flying history' to communities near and far to salute veterans, commemorative events, Independence Day and, in this case, healthcare workers on the frontlines fighting the COVID pandemic," said Stelzle.
As the pandemic continues to be a concern — and for everyone's safety — no public viewing or gathering is permitted at the Truckee-Tahoe Airport (KTRK).
Besides Betsy' Biscuit, the Truckee-Tahoe Honor Fly-Over features the D-Day Doll C-53 of the Commemorative Air Force's Inland Empire Wing, Legend Foundation's Legend 'Liberty' Airways C-47, Mission Boston's Virginia Ann C-47, Benovia Winery's Spirit of Benovia C-53, and What's Up Doc C-47 of the Palm Springs Air Museum. Several additional warbirds, including T-6 Texans and a T-28, are also expect to participate in the fly-over.