By JAMES B. BLAKLEY
You've probably had some down time from flying since the beginning of the COVID-19 pandemic. Your flights may have been reduced or stopped, or maybe winter kept you away from the hangar. Chances are you haven't touched your aircraft in some time.
Have you thought about how you will approach your next flight?
Here are a few ideas and useful resources to refresh your skills prior to pushing those levers forward.
It starts with you
Several sleepless nights worrying about your job, the health of your kids and family members, an aging relative, mask donning, social distancing, and possibly watching your retirement savings fall all contribute to your overall stress and well-being.
The basics still apply when utilizing the FAA's I'm Safe checklist, which is a good start to eliminate errors. The acronym stands for illness, medication, stress, alcohol, fatigue, and emotion (or eating). Ensure these items are in check before going to the airport.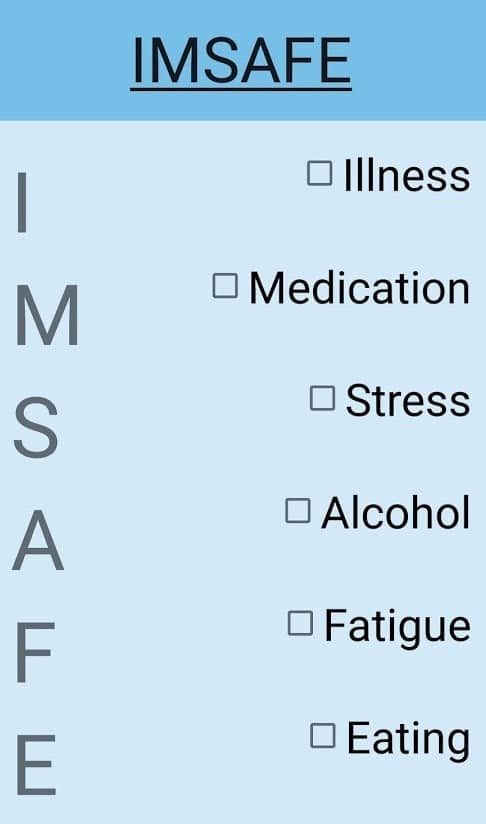 Every pilot should, at minimum, review their aircraft Emergency Procedures. The chances that you will need to use them the first flight upon returning to the cockpit are low, but a review of the Emergency Procedures is essential for any pilot. You most likely have a hard or electronic copy available. Reviewing it will give you a good start to getting in the right mindset.
If you are a professional pilot flying Part 121/135 and fortunate enough to be scheduled for recurrent flight simulator training, take full advantage of practicing the procedures you haven't completed in some time. Your simulator instructor will test your knowledge and proficiency and may challenge even the most prepared pilot.
If you are not due for a recurrent session, cannot use a professional simulator, or fly under other subparts not requiring simulator training, there are alternatives to staying sharp and maintaining — or increasing — your aeronautical knowledge.
Probably the most useful tool for pilots is the FAA's Pilot Proficiency Award Program (WINGS). The program addresses the primary causes of accidents that plague the general aviation community, with the intention of reducing the number of those accidents.
This is not a simple "award" program, but is instead a true proficiency program, designed to help improve our skills and knowledge as pilots.
The WINGS program promotes air safety and encourages pilots to continue training and maintain proficiency. The program features two aspects: knowledge and flight. The knowledge portion presents online courses to maintain or increase a pilot's knowledge. The courses are at a quality level found in college, air carrier, or military education presentations. 
The flight portion provides an opportunity to practice and perform selected maneuvers to the standards found in the FAA Flight Test Guide for the certificate level you hold or choose to exercise.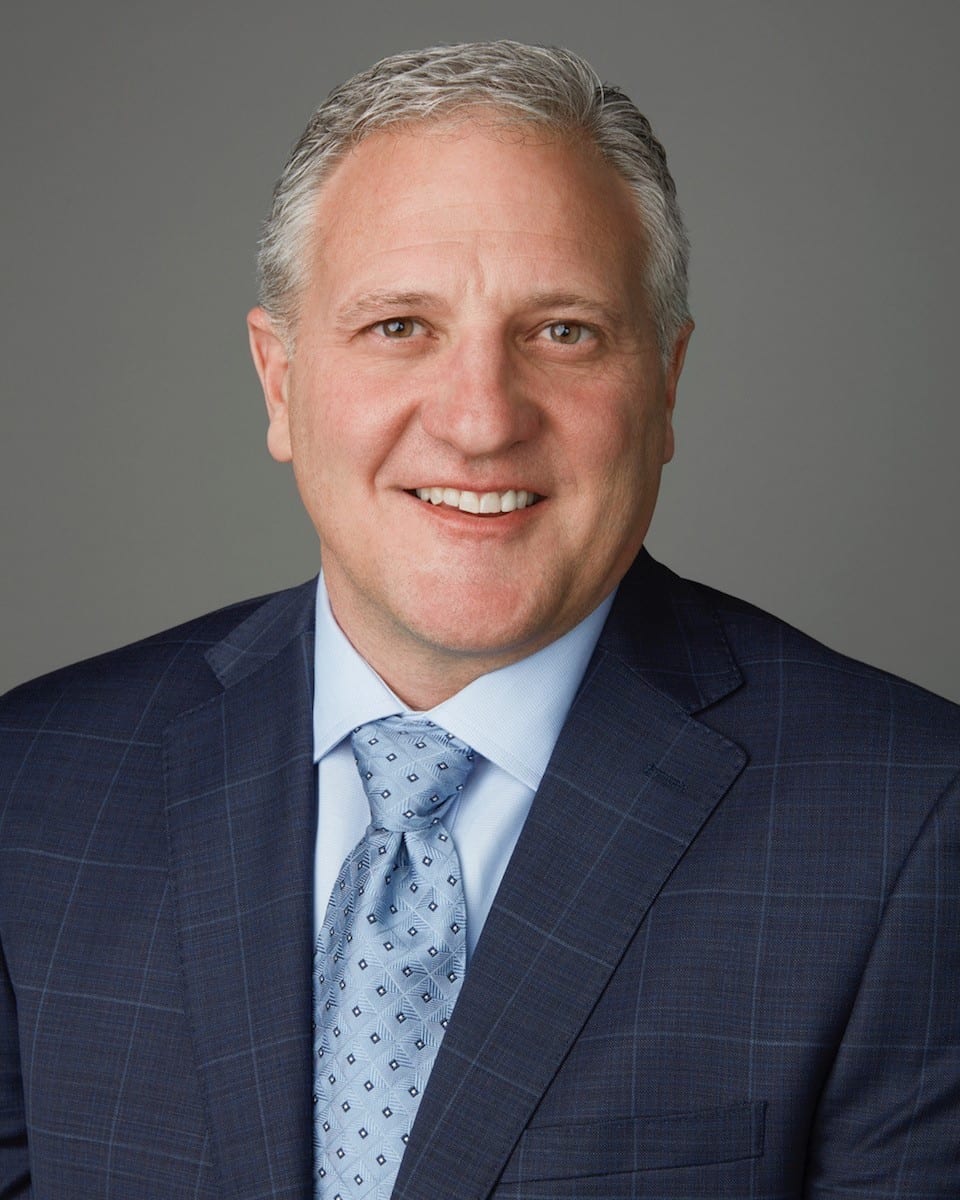 Reviewing and refreshing your knowledge is just as important as actual flying.
To meet this goal, the FAA provides you many opportunities to complete online courses, attend seminars and other events, and participate in webinars.
Many third-party activities, such as those offered by the Aircraft Owners and Pilots Association (AOPA), Aviation Supplies & Academics (ASA), Sporty's, Gleim Publications, and others, qualify for WINGS credit.
The program is available to all through the FAA Safety Team, with most of the knowledge offerings free to pilots.
Flight simulators
Using a desktop flight simulator can assist with your scan and procedures. For less than $300, the minor cost of a software package and accessories, a home sim can provide useful, but priceless, training.
It is not a secret that simulators give you the chance to learn and experiment with aircraft controls and flight methods from the safety of the ground, at your own pace and direction — without worrying about making a damaging mistake.
Even the most seasoned pilots can benefit from using desktop flight simulators, practicing emergency procedures or experiencing unique flying circumstances before they happen in the air. In simulated flight, having the ability to quickly repeat procedures allows you to build up the necessary knowledge and muscle memory that makes you totally prepared when you hop in the cockpit.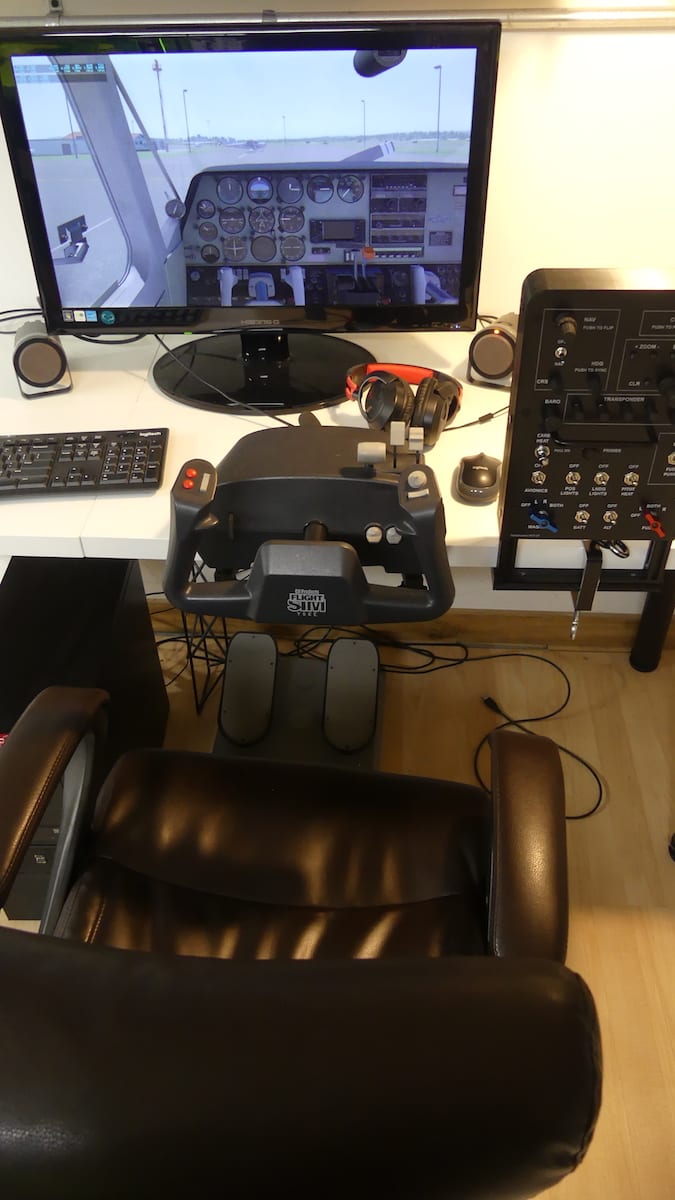 Flight simulators provide an affordable way to keep your skills sharp so that you are prepared in the sky. Many aircraft failures can be recreated in a simulator to prepare a pilot for similar in-air failures. From ice build-up and engine problems to electrical malfunctions and maneuver mistakes, you're given a first-person viewpoint on what it's like to go through an emergency scenario and how to properly respond.
Other resources to stay sharp
AOPA Live provides a series of videos that discuss current topics in aviation. The videos are free, accessible for all, and a great way to stay well-informed. A library of all the videos is available to search for specific topics and a nice way to spend a rainy afternoon or quarantine while preparing to fly again.
NASA's Aviation Safety Reporting System (ASRS) publication CALLBACK is a monthly safety newsletter that includes ASRS report excerpts with supporting commentary in a popular "lessons learned" format. Subscribe and receive the newsletter by email to learn from others, so the same mistakes don't get repeated.
YouTube and OEM websites are also useful references to locate videos for reviewing and experimenting with specific avionics systems.
Evolving environment
During these uncertain times, be attentive to the evolving environment we operate in. The FAA has extended expiration deadlines on medical certificates and airworthiness directives and issued Special Federal Aviation Regulations (SFAR) for regulatory relief due to COVID-19.
ATC and control tower hours have been adjusted and some airport closures are possible. The FAA Novel Coronavirus (COVID-19) Update website is a great tool for staying informed.
Be mindful of your insurance requirements relative to any exemptions, and remember pre-flight briefings are essential before any flight.
Your aircraft
Last, but not least, the aircraft has been sitting, so pull out the manual and review all of the preflight checklist items. Prior to the pandemic, you were likely comfortable with the routine day-to-day or weekly flights and possibly skipped over an item or two.
Also, take time to inspect for bird, mice, bee, or other animal nesting, any leaking or empty reservoirs, and that the battery is in operating condition.
Regardless of why you haven't been in the aircraft, it's important to be prepared to meet the challenges when the need arises. Whichever proficiency training you choose to utilize, it will be beneficial when returning to the controls.
About the author: James B. Blakley, MBA, CSP, is Safety & Loss Control Consultant at Starr Aviation, a division of Starr Insurance Companies.