By DAVID G. DIVOKY
Have you ever inadvertently penetrated a cloud bank? With time, this is a likely scenario for all GA pilots.
Over my years of flying small single engine aircraft, I have had the misfortune to do it only once. I've never been reckless, nor do I take chances. I'm what you call a fair-weather pilot. I do not fly in marginal VFR conditions and abide by VFR rules to the letter.
I recall the day very well. It was a relatively nice day with lots of sunshine with some scattered clouds at 2,500 feet. I thought I'd do some "night" flying with my daughter in the C150. I put the word "night" in quotes because it wasn't dark. It was 30 minutes before sunset. Technically it was dusk.
Legally this is considered night flying, but I felt comfortable going up. The runway lights were on, and there was visibility as far as the eye could see.
I was excited about viewing the Washington's Snohomish Valley at dusk while using the lights of Everett and surrounding areas as a beautiful backdrop and navigational aid. I thought we would fly up to Skagit, loop around, and come back.
It was to be a short flight with the goal of getting a feel for a little night flying. We were climbing to 2,000 feet just north of Everett. While looking at Arlington's runway lights in the distance, suddenly everything went dark. The only visible light was the faint glow of my instrument panel.
I immediately knew what happened. We had flown into a low cloud.
At night the lights below are easy to see, however, the horizon often cannot be discerned and everything above the horizon is dark, obscuring clouds.
I am a very cautious pilot, but this evening I was also lucky. My course reversal and ability to back out of this situation worked out well, but it could have gone very wrong.
The lesson learned is when the right combination of conditions exists, along with the right rationale (i.e. "it was just a short flight"), an error in judgment can easily happen, and it can be costly.
If I had had access to the new portable autopilot known as the PortaPilot, it could have easily aided in a safe recovery.
About a year ago, I had the great fortune of meeting Tee Sheffer, a fellow pilot who had a similar event happen in his aviation career. As a result, Tee spent years and great expense in the development of an affordable autopilot that some day may save the lives of fellow pilots.
I was very curious when I heard about his device. First, I had never heard of a "portable" autopilot…just the notion of this had me intrigued, and I had to learn more.
Second, this autopilot can execute course reversal with a push of a button, with or without a GPS navigator attached. I thought this was nothing short of brilliant! As a matter of fact, there is nothing on the market like this. In my opinion, this device should be a part of every GA pilot's flight bag with any cross-country flying.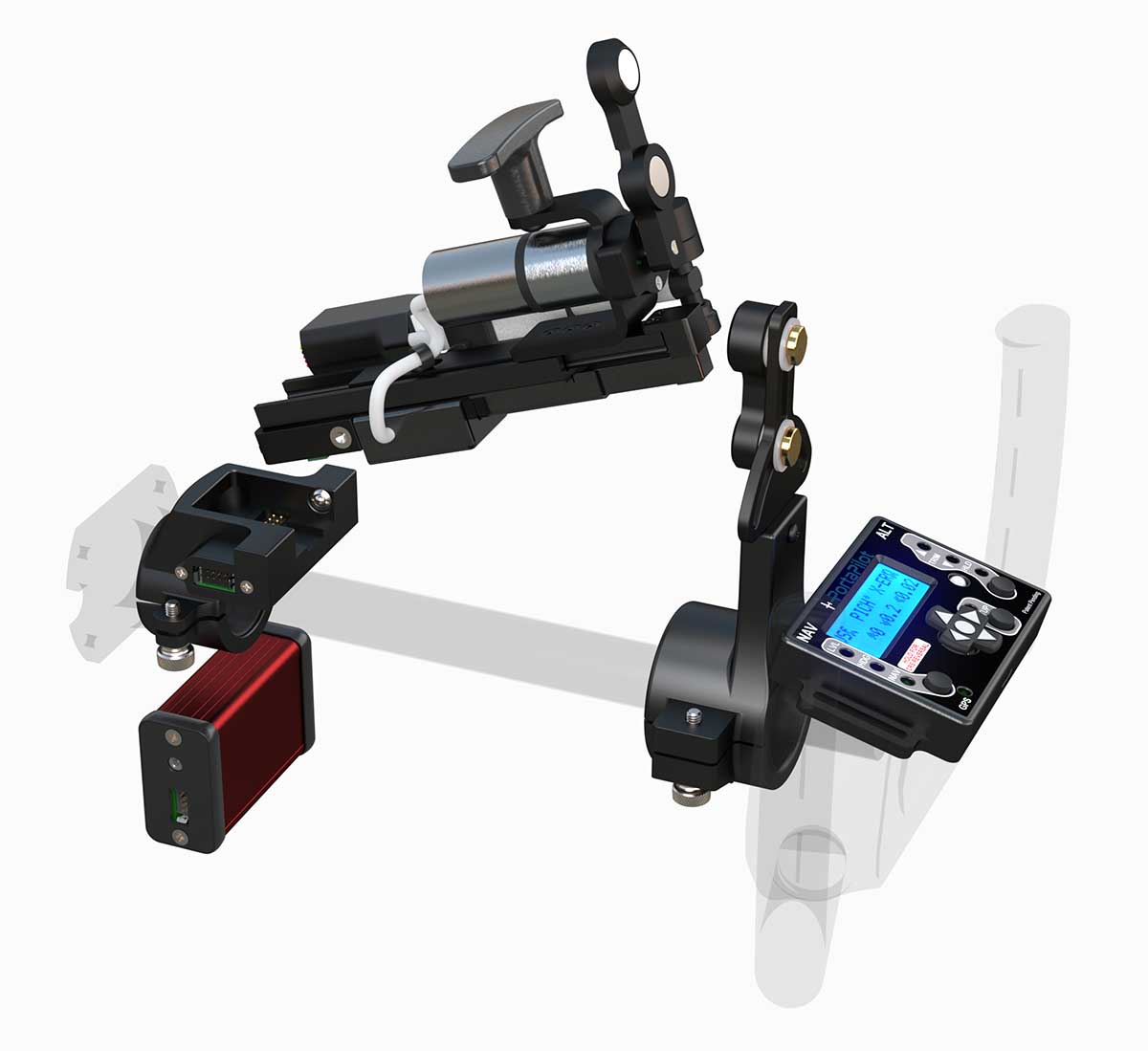 This portable and personal autopilot is appropriately named the PortaPilot. It is adaptable to several aircraft types and is small enough to fit in a case like that of an aviation headset.
It was tested and proven over many flight hours and FAA regimented flight tests to be a solid performer. However, being portable puts this device in a category where the FAA has no oversight as it relates to certification.
The PortaPilot is simple to use. Once at a safe altitude, snap it in, and it will grab the controls without hesitation. Just as easily, snap it out when it is no longer needed.
The single axis model of the PortaPilot levels the wings (LVL), keeping the shiny side up, while it also provides controlled turns when commanded to do so.
In its heading mode (HDG), it will fly a pilot-selected magnetic heading, and when navigation mode is selected (NAV) it will track a flight plan programmed into a GPS navigator, or follow a precise Direct-To-Course with the precision of 60 feet. It operates with or without a portable or panel GPS navigator.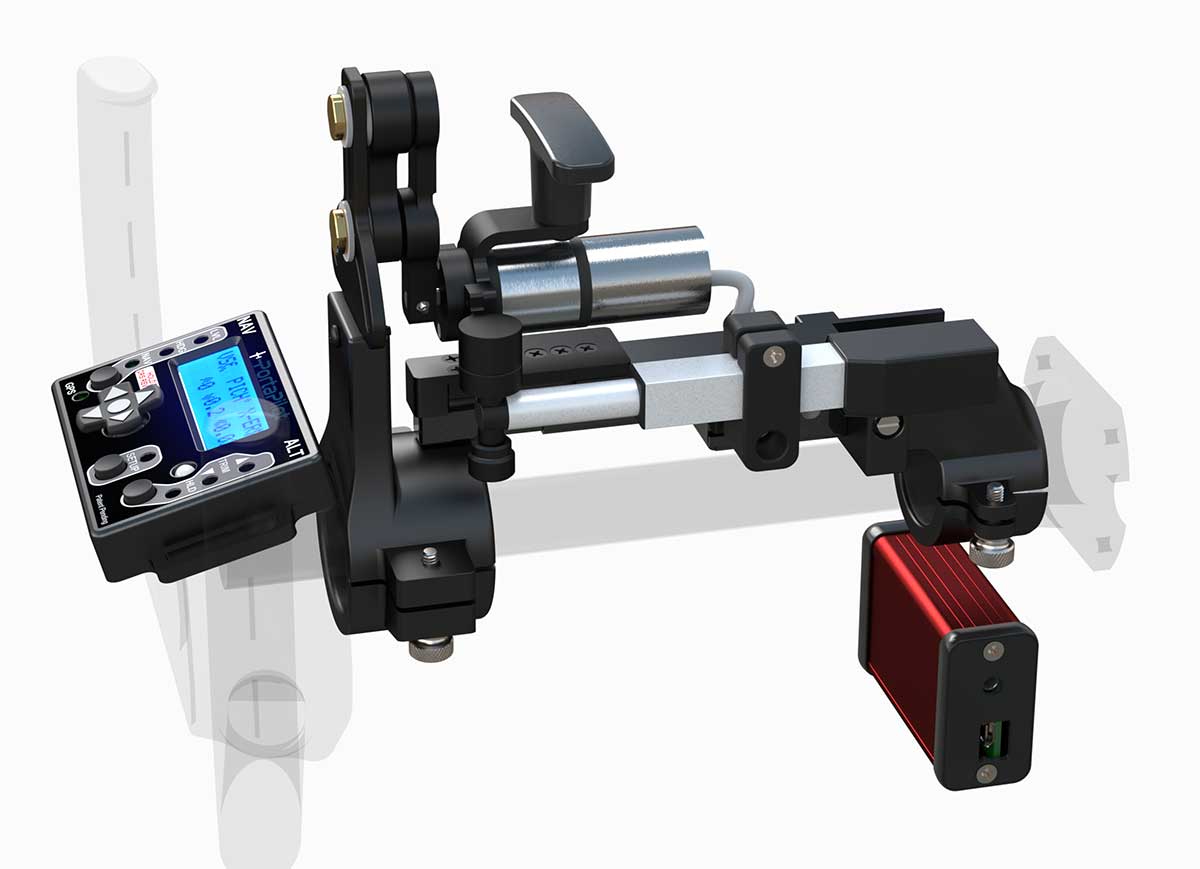 It is important to note that autopilots add flight comfort and reduce fatigue and workload in the cockpit, which can be high in certain situations. However, it also presents added complexity. That's why the PortaPilot is recommended for use by pilots with more than 200 flight hours and day VFR operations at altitudes above 2,000 feet AGL.
The PortaPilot incorporates its own inertial platform Attitude Heading and Reference System (AHRS) and is therefore independent of aircraft instruments, making it a great backup in various emergency situations. In case of an aircraft electrical failure, the optional backup battery provides over an hour of operation.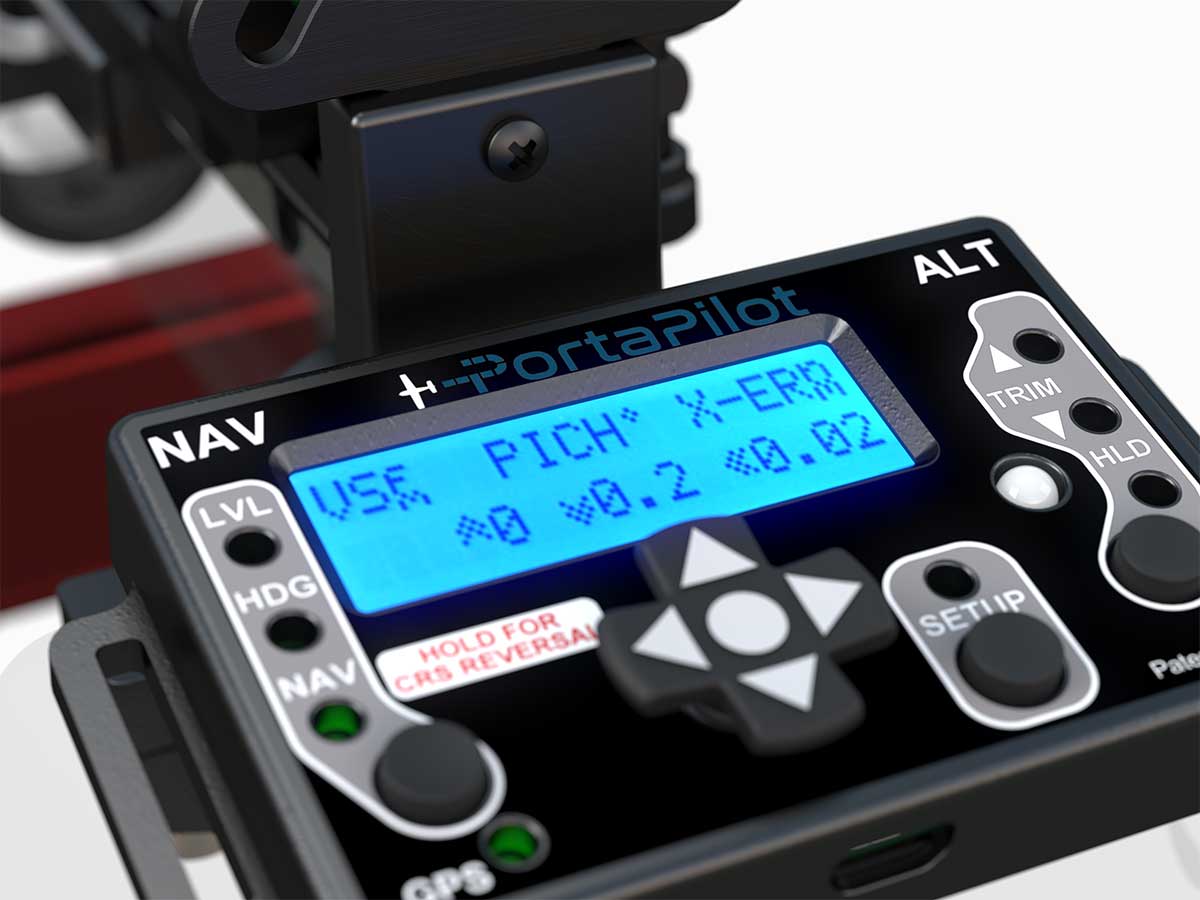 During spatial disorientation, it can maintain safe flight, allowing the pilot recovery time.
Another beneficial element of the PortaPilot is its efficiency in the form of improved fuel consumption, reduced flight time, precise compliance with airspace restrictions, improved flight efficiency for a single pilot on a long or complex flight, and accurate flight path and vector tracking.
Tee uses the PortaPilot every time he flies. In his words, he became "spoiled and lazy."
The graphic below is a FlightAware ATC record of a flight test on May 19, 2020. Most of this flight was the hard work of the PortaPilot. Note the accurate ground track of the NAV system in HDG mode, which translates to time and fuel savings. Compare this to some hand flown tracks.
Also worth noting is the heading accuracy and stability in this data segment: N 344 to N 345. There is further data, such as the GND speed changing from 100 to 120 at the course reversal point (10 knot wind component).
Once available, the cost for the kit is expected to be below $2,000 for the single axis (NAV) model. The VNAV model adds altitude hold and will be priced below $3,000.
The biggest selling point (in my mind) is that it is the only autopilot that is equally useful to both renters and owners of small single engine aircraft. This aspect makes the PortaPilot not only unique, but also versatile and cost effective.
To view an in-flight demo of the single axis (NAV) model PortaPilot in a C172 visit:
About Tee Sheffer and PortaPilot
Years ago, before GPS was used in GA, Tee and his wife were flying over the Oregon coast when Tee's wife was suddenly overcome with motion sickness. The next several moments were spent attending to his wife, best as he could, hand flying the airplane and looking for a suitable place to land. Reflecting on that flight is what drove Tee to design a low cost, yet functional, autopilot.
Tee has an extensive background in electronics and high-tech industries and holds a number of patents. That background pushed him to avoid "creeping elegance," which he says is why so many products are long delayed and more expensive and complex than they need to be.
The PortaPilot is both patented and still in development. It will be delivered as a kit and will work in single engine aircraft, including Cessna 150s, 152s, and 172s. Soon the 177 will be added and Tee says, "all light single aircraft are candidates."
The PortaPilot consists of five components:
Controller
Yoke Clamp
Yoke Collar Clamp
Pilot Control Module
Actuator
All components — except the Actuator — are mounted on the ground, prior to takeoff. The Actuator can be mounted once the aircraft reaches 2,000 feet AGL and should be removed before descending below 2,000 feet AGL. The PortaPilot is limited to day VFR flying.
The Actuator takes just a few seconds to insert and remove and the remaining components take just a few minutes to install before departure.
Unlike other autopilots, the PortaPilot is suitable for aircraft renters, flying club members, and aircraft owners alike.
Tee adds they are currently "in pilot production phase," and will likely be available for sale from a retail partner in a few months, but no release date was available as this story went to press.
PortaPilot.com or tee@portapilot.com