Penny Rafferty Hamilton, Ph.D., has received the 12th Annual Spirit of Flight Award from the Spirit of Flight Foundation.
The award was presented at the annual Spirit of Flight Day held in July as an outdoor event at the museum's new location in Westminster, Colorado, close to Rocky Mountain Metropolitan Airport (KBJC) in Denver.
For more than 10 years, Hamilton has supported the mission of the Spirit of Flight Foundation to acquire, restore, preserve, and display aviation history to honor all American veterans, to educate the general public of the significance of aviation, and to inspire future generations to become involved in aviation.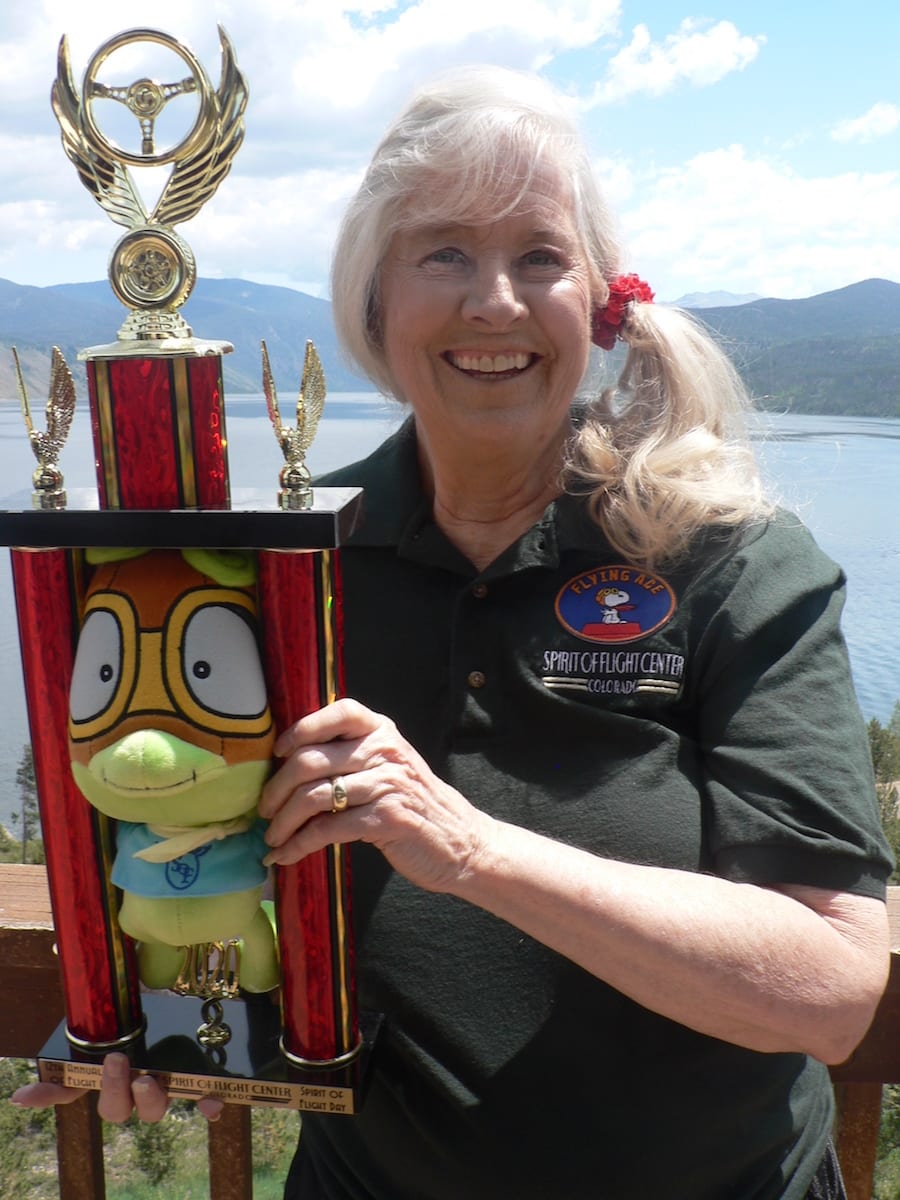 Hamilton was inducted into both the Colorado Aviation and Women's Halls of Fame. Her newest book is Inspiring Words for Sky & Space Women: Advice from Historic and Contemporary Trailblazers.
Recently, she released America's Amazing Airports, donating a portion of the proceeds to the Spirit of Flight mission. The book is available in print and eBook at Amazon.com.
She is also the co-founder of the Grand County Historical Association Emily Warner Field Aviation Museum.
Hamilton is a member of the Colorado chapter of the International Ninety-Nines, Women in Aviation, the Colorado Pilots Association, and is the Aircraft Owners and Pilots Association (AOPA Airport Support Network Volunteer for Granby-Grand County Airport (KGNB).