WRIGHT-PATTERSON AIR FORCE BASE, Ohio — Flight testing of the ROBOpilot unmanned air platform has resumed.
The successful fourth flight test was Sept. 24, 2020, at Dugway Proving Ground in Utah, in a Cessna 206. During the test flight, ROBOpilot flew for approximately 2.2 hours, completing all test objectives, according to officials with the Air Force Research Laboratory (AFRL) Center for Rapid Innovation (CRI). The AFRL is developing ROBOPilot with DZYNE Technologies Inc.

This event represents a return to flight for ROBOpilot, which completed its first flight in August 2019, but later was damaged during a landing mishap after a two-hour-flight.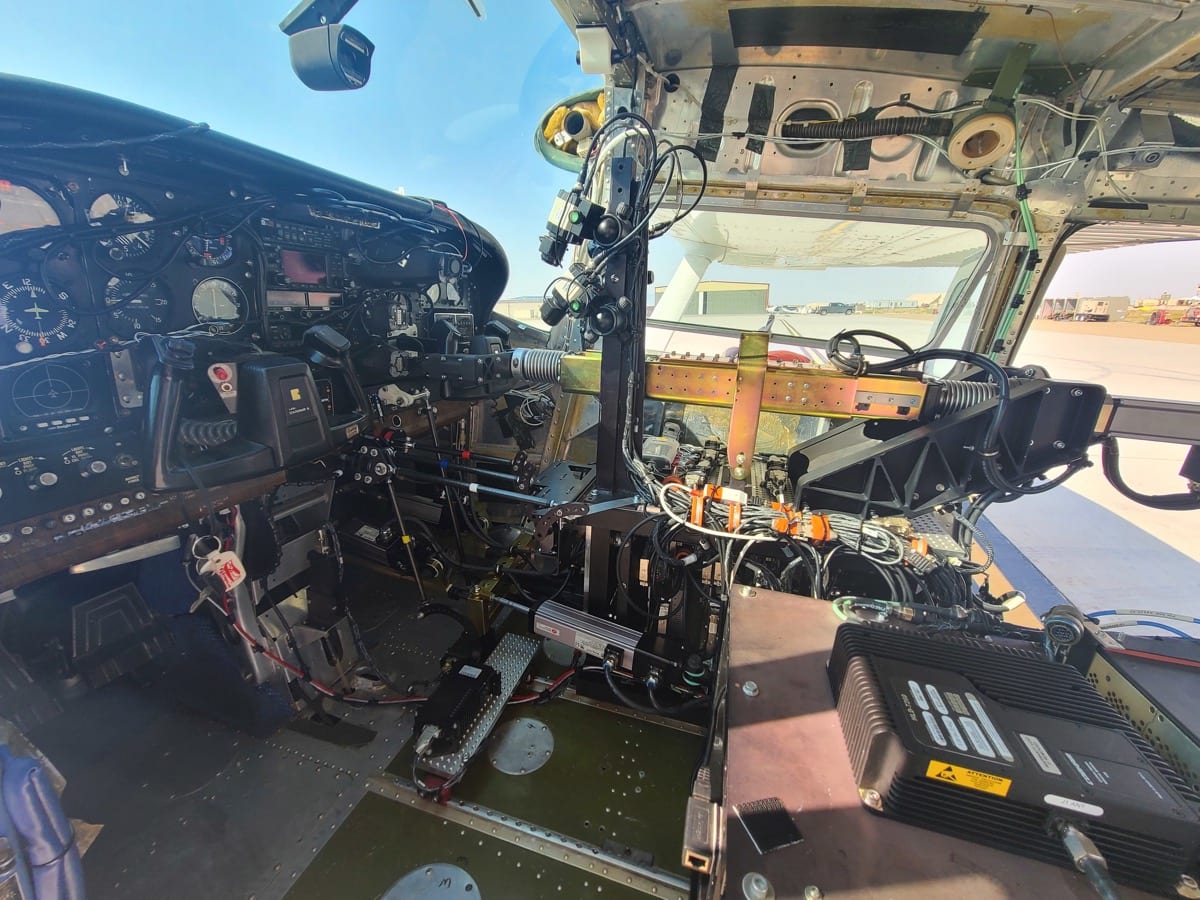 Armed with an incident report after a Safety Investigation Board probe, "the CRI and DZYNE team analyzed the findings and incorporated the recommendations to ensure the success of this latest test," said Marc Owens, CRI's Program Manager for ROBOpilot. "We determined the cause of the mishap, identified the best course of corrective action and we're very pleased be flight testing again."
"Since this is a completely new build with a different Cessna 206, we re-accomplished the flight test points completed on our first flight last year," he explained. "ROBOpilot is too good an idea to let the mishap derail the development of this technology.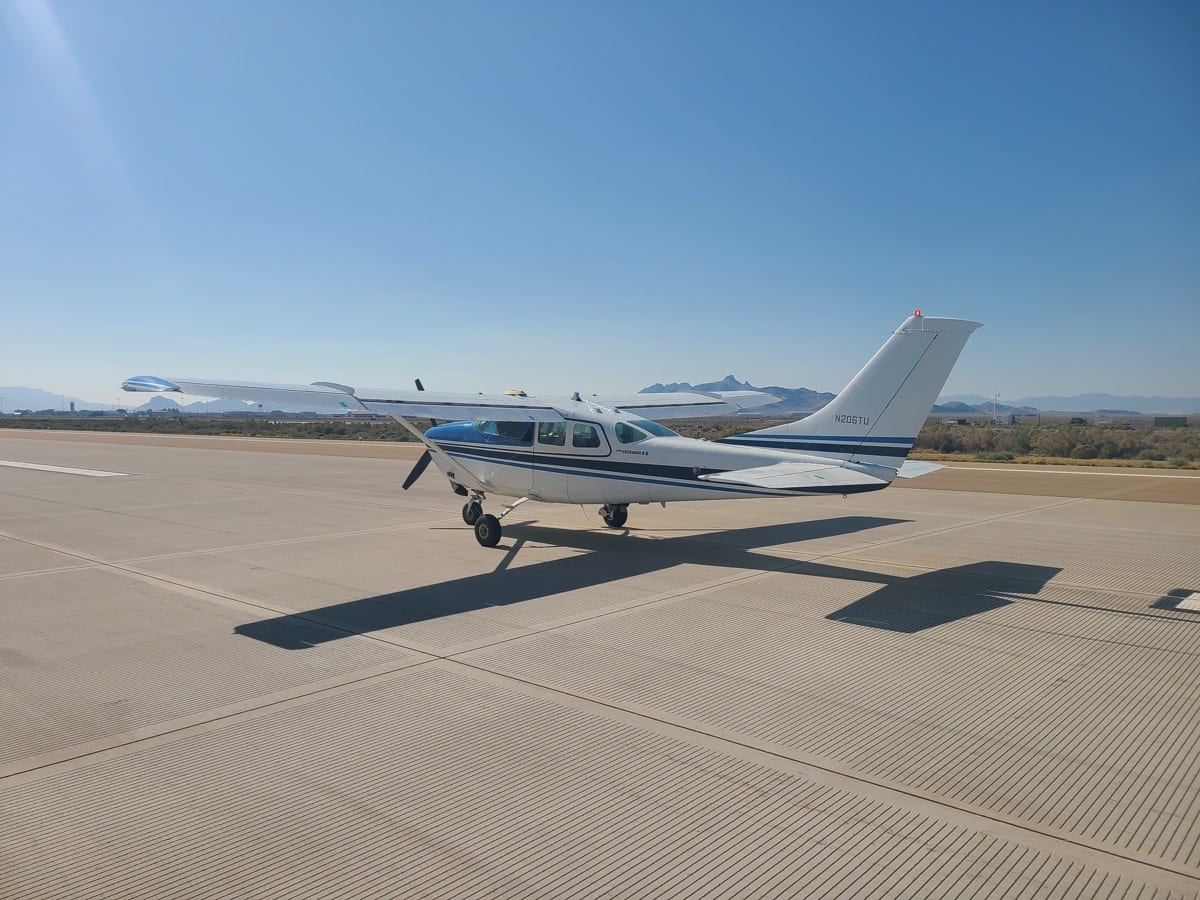 ROBOpilot is a kit that converts a general aviation aircraft into an unmanned aerial vehicle "rapidly and affordably" without making any permanent modifications to the aircraft, according to officials. The system can fly missions autonomously and then be removed to return the plane to its manned configuration. Installation involves removing the seats and attaching the robot to the seat rails.
ROBOpilot has its own internal sensors, like GPS and an inertial measurement unit, for situational awareness. A computer analyzes all information to make decisions on how best to control the flight, officials explained.