By GRANT BOYD
The inaugural ArkanSTOL Ozark Backwoods Challenge proved that seconds matter in a Short Take Off and Landing (STOL) competition.
Taking place Sept. 10-13, 2020, at Byrd's Adventure Center in Northwest Arkansas, the event drew more than 600 people, with more than 100 aircraft flying in. According to organizers, 26 pilots competed in the STOL event.
While only one was crowned a champion in each class of competing aircraft — Touring, Bush, and Light Sport — there was some stiff competition among the contenders, according to John Young, who co-founded the event with Rusty Coonfield and Joe Edwards.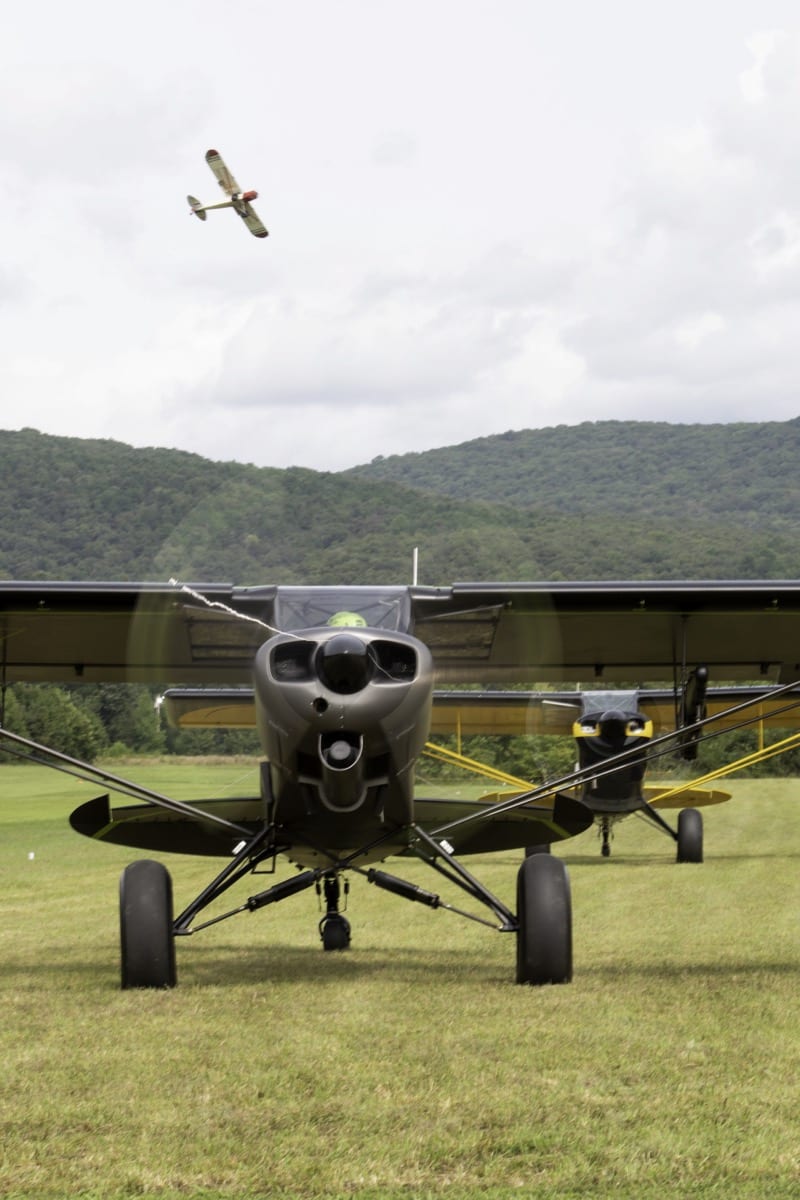 "The nature of the course itself is somewhat of an equalizer between aircraft because some are stronger on the takeoff, some are stronger in the turns, and some are faster between runways," he said before the competition launched. "It should point more to a pilot's skills, judgment, strategy, knowledge of their aircraft, and decision making."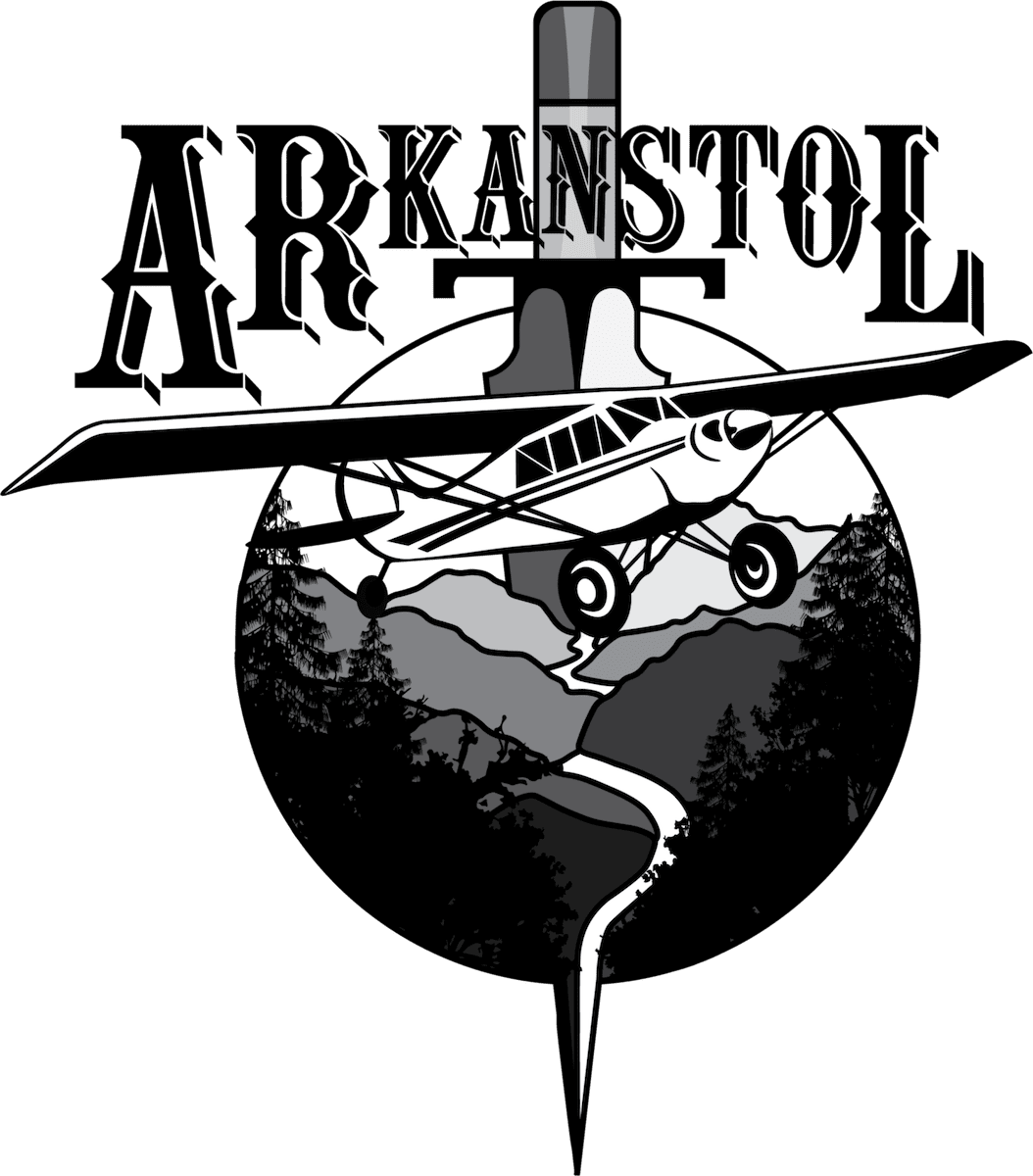 "We want to emphasize that all the contestants who are able to complete the course should be worthy of recognition and we believe we'll see some surprising results. Further, those who exercise good judgment and chose not to complete their run or not compete should be equally celebrated! We also expect some of the more experienced pilots to have good-hearted competition while keeping things fun!"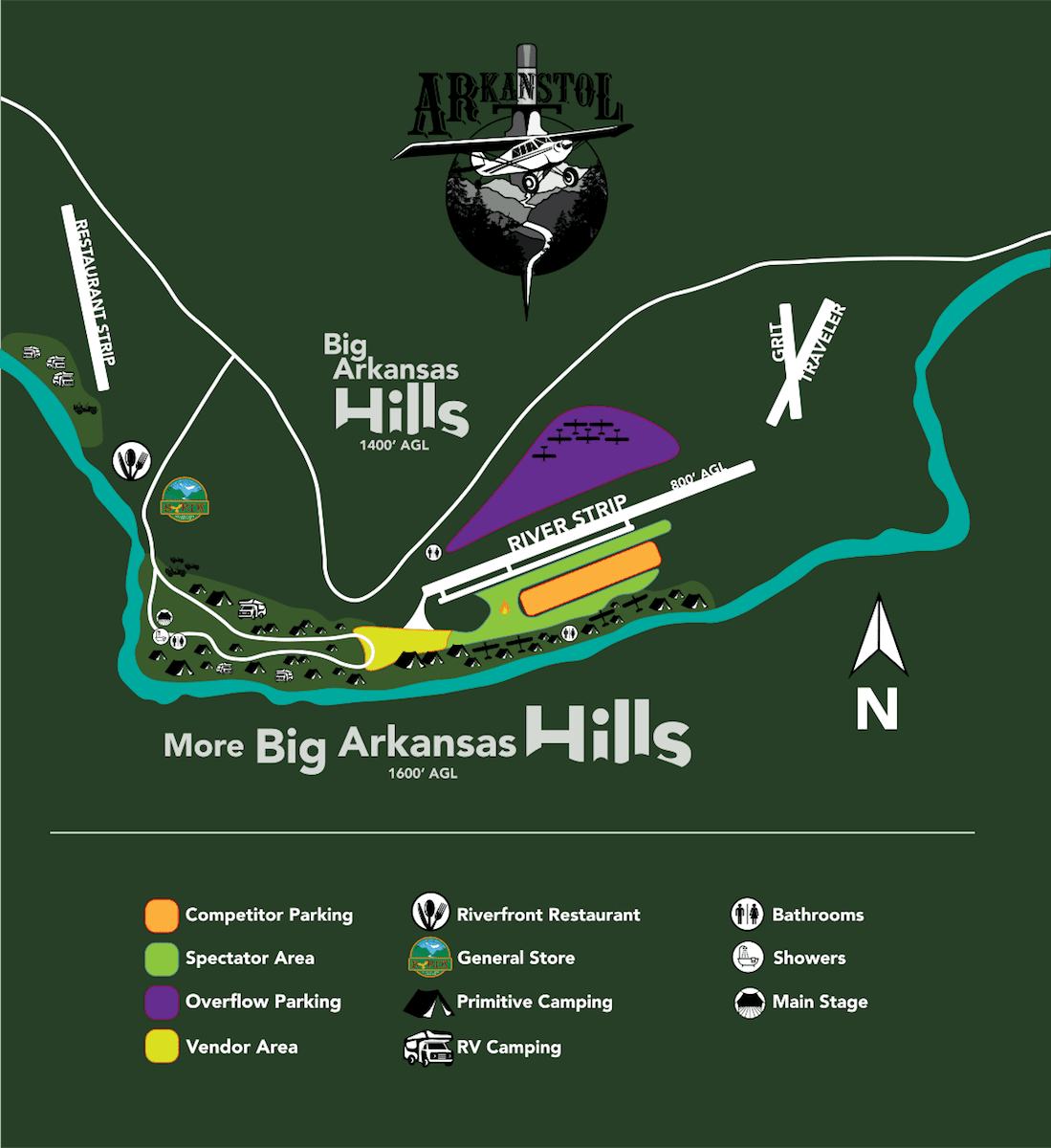 The excitement wasn't limited to only those in the cockpit, as spectators were at times close enough to make out the pilots' facial features, as they coerced their aircraft onto the ground, quickly into the sky, and back onto the turf again shortly after.
Much of the crowd's buzz came from envious discussions about beefy tires, squat struts, and throaty engines, but also about the pilots' performances. In such a dynamic STOL event, the adrenaline inducing turns and maneuvers these aviators take to outdo one another and the ticking clock are a site to behold.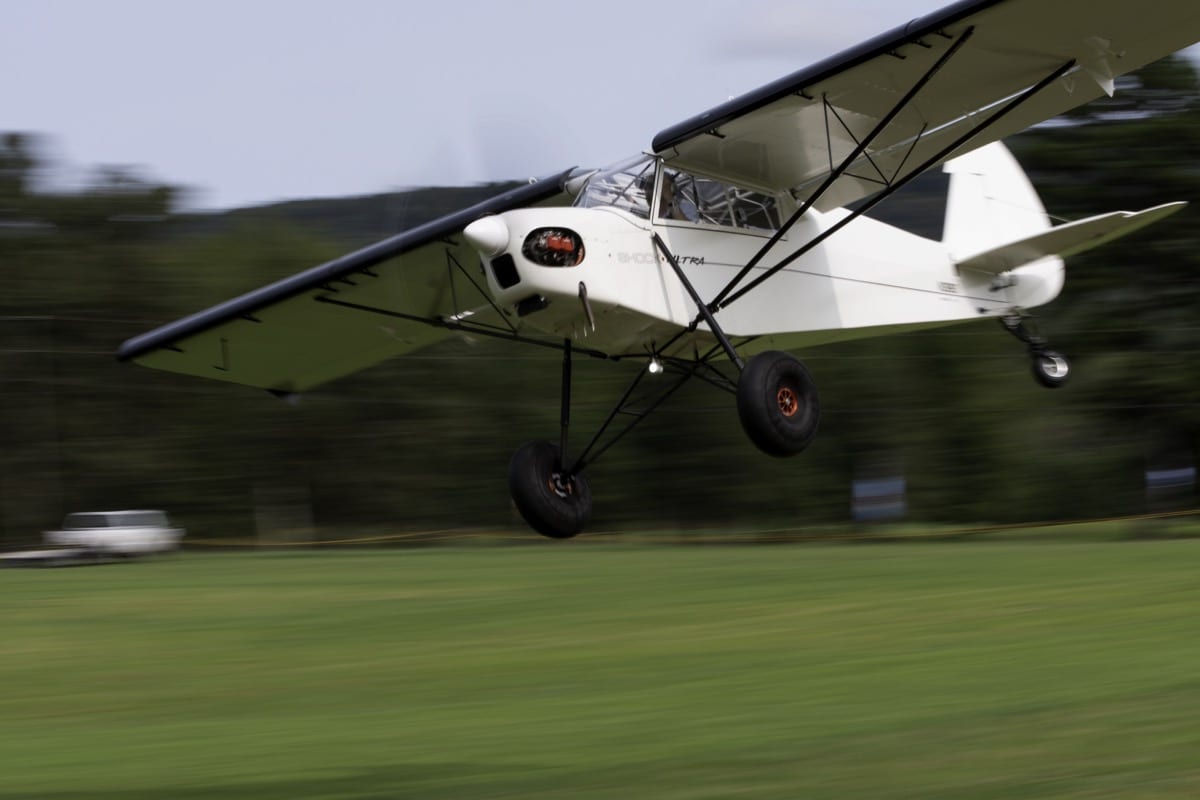 One of the more talked about performances was Jaden Newman's on Saturday afternoon. Flying a sporty yellow and silver Carbon Cub SS, the 17-year-old was figuratively able to land on a postage stamp and put the tailwheel aircraft through its paces, which garnered her an overall second place time of 2:38.7.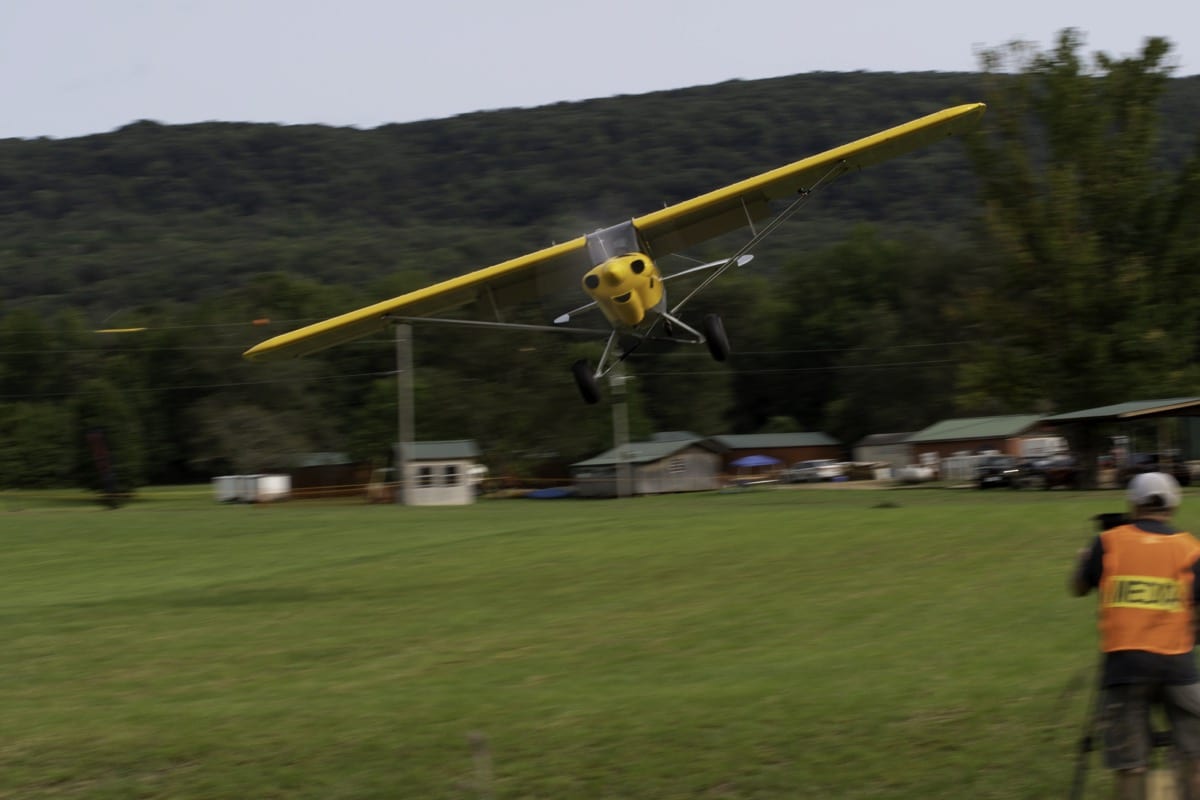 Proving the strength of the competition, her performance was only bested by a miniscule .5 seconds by Steve Henry in a Just Aircraft Highlander, who showed the crowd the grit of a competitor looking to win.
Videos of this and other flights, such as Steve Henry's impressive best finish or Bill Gilstrap's second placing Touring Class performance in a Cessna 172, can be seen on ArkanSTOL's website. The website also has the winners in each category and the competitors' best times.
More Photos From ArkanSTOL
The Super Cub flown by Kevin Johnson, followed by Darin Hart in a Legend Cub AL-18.

The Cessna 172 taildragger flown by Joel Dopson.

A Skydive River Valley Parachute demonstration was held right before Saturday afternoon's competition runs.

Legend Mother of All Cubs (MOAC) making a run with Austin Clemens on deck in an Aviat Husky A-1C.

A Super Cub, flown by Kevin Johnson, holding short of the taxiway prior to competition.

A Carbon Cub FX, flown by Rob Brady, holding short of the taxiway prior to competition.

Rob Brady's Carbon Cub FX.

Gary Schmitt in his Just Aircraft Highlander awaiting his competition time.

Jon Humberd number one in line for competition in his Zenith Super 701.

Rick Trimble in a CubCrafters Sport Cub.

Levi Noguess in his Kitfox Model IV.

Jaden Newman landing her Carbon Cub SS.

A snapshot of the vendor area at the event.

A selection of ArkanSTOL's competition aircraft.

The crowd intently watches an approaching aircraft, finishing its final competition run on Saturday afternoon.