By JOANNA MANNING.
Richard Kasperson was a senior in high school when he took a vocational interest survey that suggested he become a pilot. And he did — 60 years later.
At 78, Richard is not the oldest new pilot in the world, but he's the oldest rookie in the Puget Sound Flyers Club in Everett, Washington. On Oct. 9, 2020, after two years of training, he passed his check ride in his own Cessna Cardinal and earned his wings. It's an achievement he's waited a lifetime for.
Despite an early interest in aviation, Richard let more practical considerations guide his early life. He went into the Coast Guard Reserve immediately following high school graduation, then left for college to pursue a career in teaching.
"I guess I just started doing the things that you were supposed to do," he said.
But the draw to aviation was strong. In the early 1970s, he began flight training, logging a few hours before realizing that he wasn't yet in a financial position to continue with training. Once again, he shelved the idea.
"But flying was always in the back of my mind," he said.
Two years ago, Richard began dipping his toes into aviation again, mainly in flight simulators. But when a friend introduced him to Chinook Flight instructor Richard Newman, the men agreed to do an introductory flight together.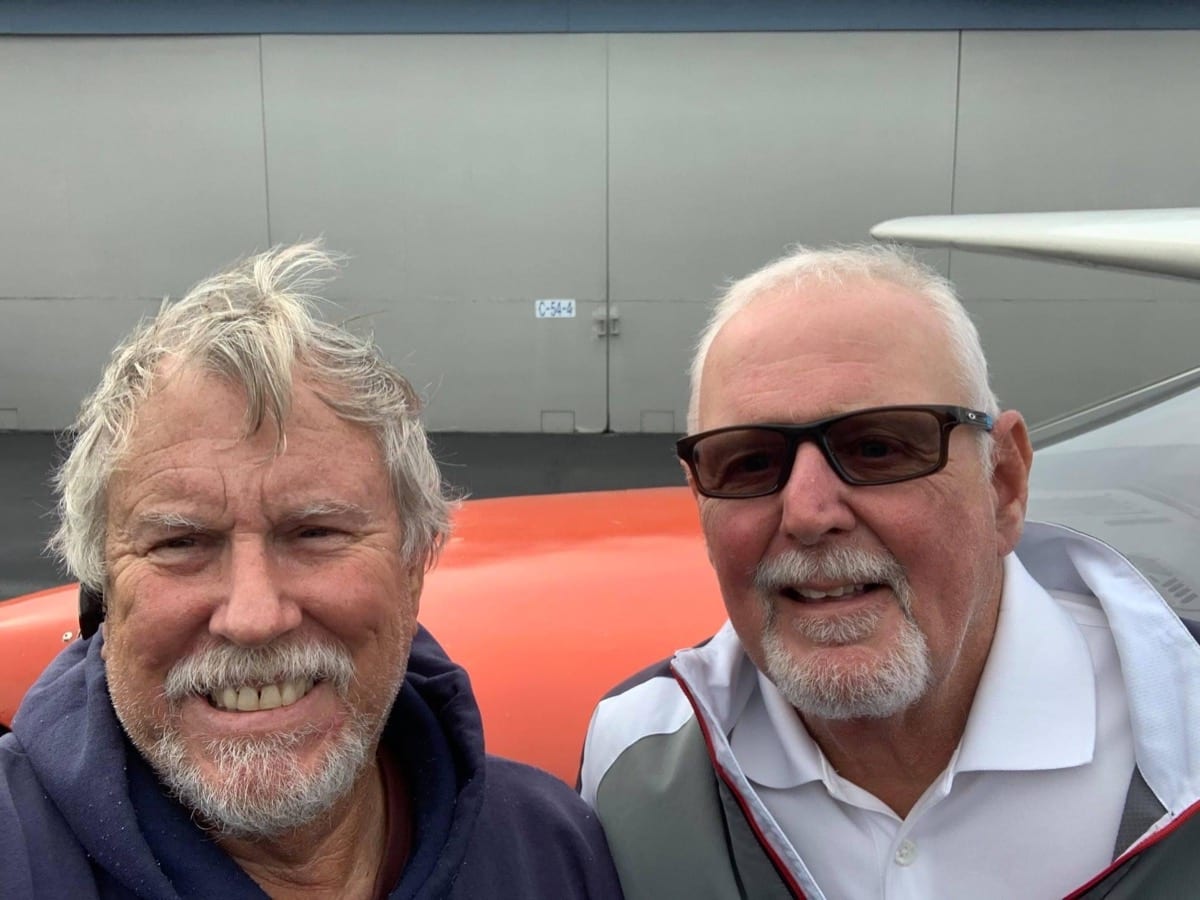 Back in the skies, Richard felt the same thrill that he had felt as a younger man. He knew the time had finally come to put his dream of earning a pilot's certificate front and center.
Newman had some initial reservations about taking on a student of Richard's advanced age — he's rarely had a brand-new student over 40 since he began teaching in 1980 — but he knew him to be sharp and highly motivated, so he agreed to give it a shot.
"His personality and attitude belied his age," Newman said. "I told him that if he could pass his physical, we could go ahead and start with 10 hours, then go from there."
Richard hadn't anticipated just how difficult the process would be.
"There's mountains of information that you're responsible for," he said. "I was a little intimidated by that at first."
Nevertheless, he passed his written test and set his sights on the next big obstacle: His first solo.
Richard had been concerned about the solo from the beginning, which was obvious enough to his instructor.
"Oh, you could have cut his nerves with a knife," Newman said with a laugh. "But if he didn't do it, there would be no real reason to continue with the training. That was his first big test."
When the day of his solo finally arrived, however, Richard was surprised by how relaxed he felt. He did a few takeoffs and landings with his instructor before venturing out on his own.
"I did really well," he said, before qualifying that with, "The plane is still flyable."
With the largest obstacle behind him, Richard had renewed confidence in his abilities.
"I had a lot of self-doubts early on, particularly leading up to that solo. But it got better after that," he recalls. "I said, you know, I've gotten this far. I think I can really do this."
As added motivation, Richard bought a Cessna Cardinal 177B early in his flight training and leased it back to his flying club to replace another aircraft that had developed serious mechanical issues.
"It would have been easy to quit early in my training when things weren't going so well if I hadn't made that commitment," he said. "It has turned out to be a great airplane, ideally suited for older pilots, with big doors for easy entry and exit. Plus it's fun to fly."
It was even more fun for him to pass his check ride in it.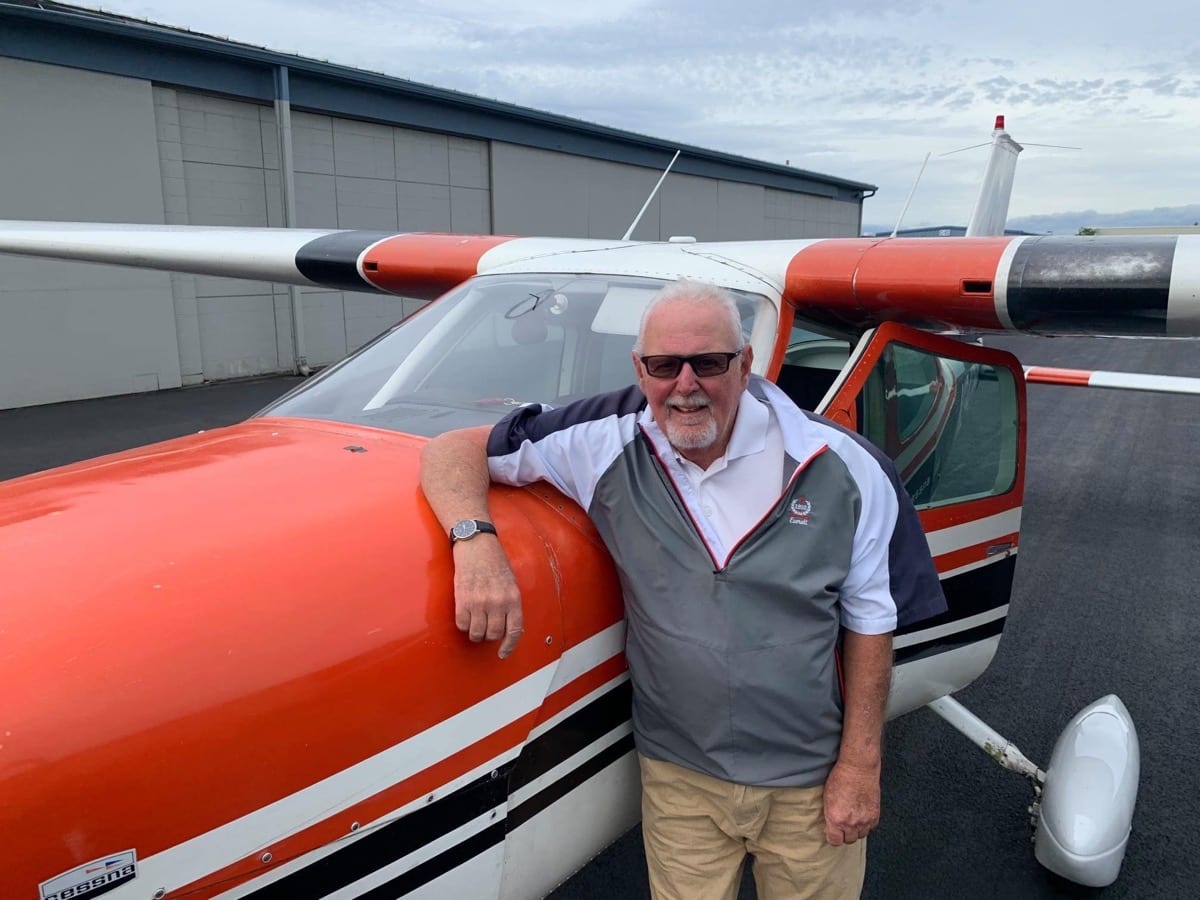 Richard has been heartened by all of the support he's had throughout this process.
"I wouldn't have done it if I hadn't had my wife's support, first and foremost," he said. "And I've been lucky to have such a great instructor. I'm just glad that Richard would take on an old guy like me."
Richard also credits his friend Richard Welsh with helping him achieve his goal. Five years Richard's senior and a long-time pilot, Welsh served as both a mentor and a source of inspiration for the rookie.
"Dick cut his teeth up in Alaska," Richard said. "He flew Constellations, 707s, 727s. You name it, he's flown it. I learned an awful lot from him."
Now that Richard has earned his certificate, he has had some time to reflect on the experience. He said that while there were a few naysayers in the early stages, people who thought he might be a bit too long in the tooth to become a pilot, most people were encouraging and told him that they admired him for what he was doing.
"I think I've gained more self-confidence, even at this late stage," he said, noting that his newfound confidence is even spilling over into his golf game, where he got a hole in one a month ago.
"I've had a lot of big things happen," he said.
When asked if he was going to pursue an instrument rating as his next step, he chuckled.
"I just want to get better at it. I don't think the airlines are going to be calling."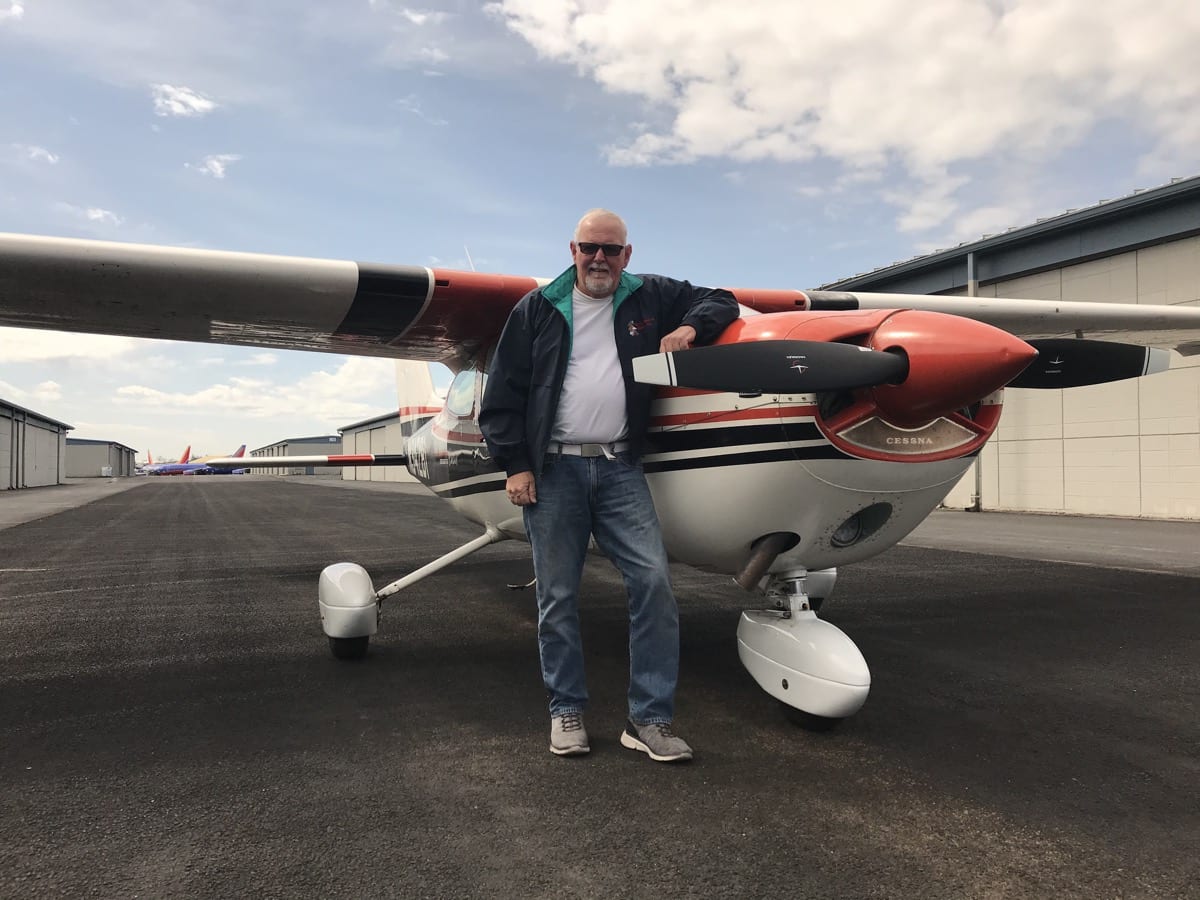 At the moment, he plans on being a fair-weather pilot, flying during the daytime, close to home, simply for the joy of it. When a dream is 60 years in the making, you deserve a chance to savor the accomplishment.
But like so many pilots who seem to thrive on new challenges, Richard is not entirely dismissing the idea of pursuing an instrument rating.
"Right now, I just want to enjoy it," he said. "Talk to me in a year though."