By MARTIN STEINER
For many families, particularly in the south, family reunions are a way of life. And even though the COVID-19 pandemic has cancelled many family reunions this year, Maule Air went ahead with its own unique brand of reunion — where every Maule owner and wanna-be owner is part of the family.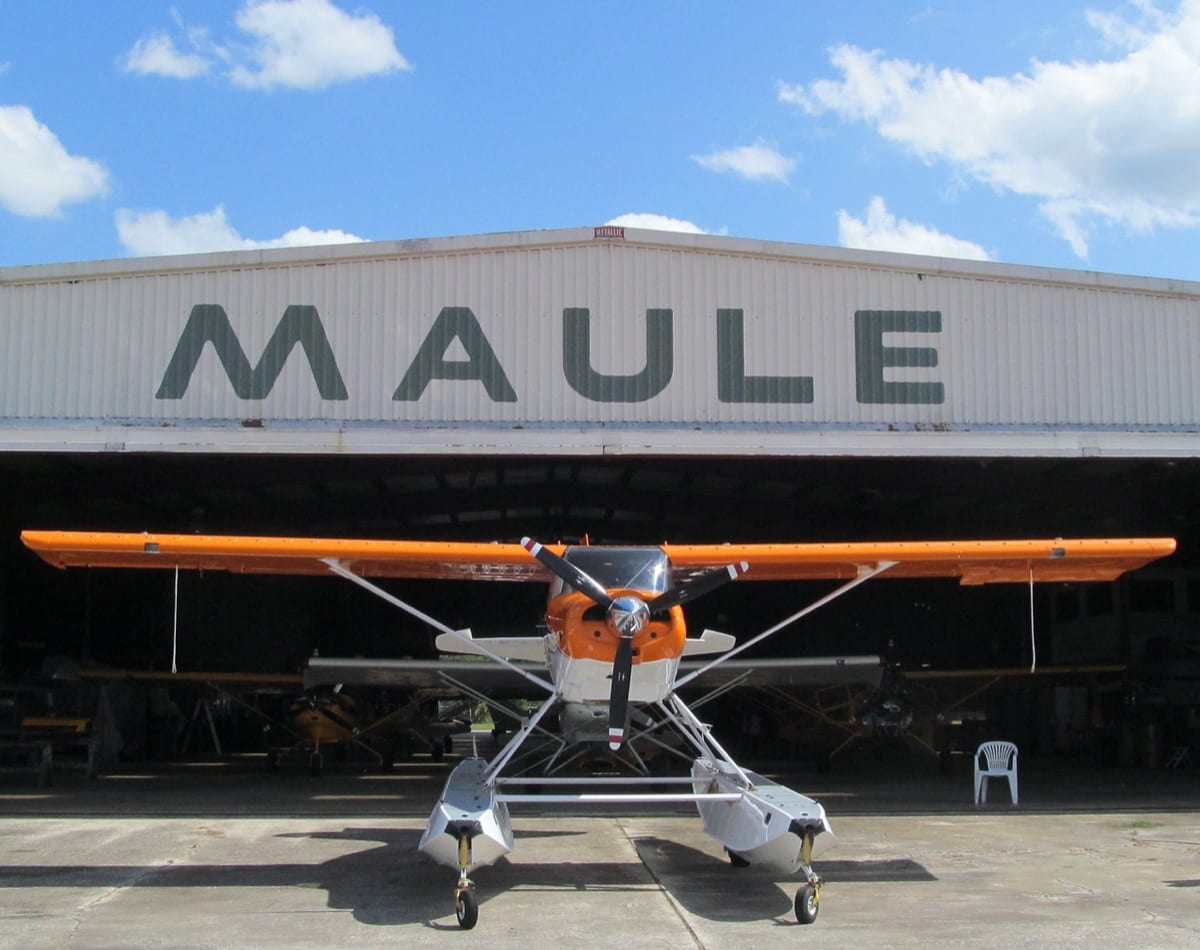 The eighth annual "Maule and All" Fly-in took place at the company's factory at Spence Airport (KMUL) in Moultrie, Georgia, Sept. 24-27, 2020. In spite of a typical fall forecast with scattered thunderstorms, Saturday, the main activity day, became a pilot's dream day with blue skies all around.
With a total of 30 aircraft over the weekend, 17 sat on the grass Saturday, including seven non-Maule STOL cousins, including a Kitfox, Aviat Husky, two American Champions, a 1951 Beech C-36, a 1947 Cessna 120, and a 1946 Luscombe.
"We are basically offering a relaxed, get out and enjoy yourself event for the aviation community at large," says Brent Maule, president of Maule Air. "This year we saw this as particularly important in light of the many events that have been cancelled due to the COVID pandemic."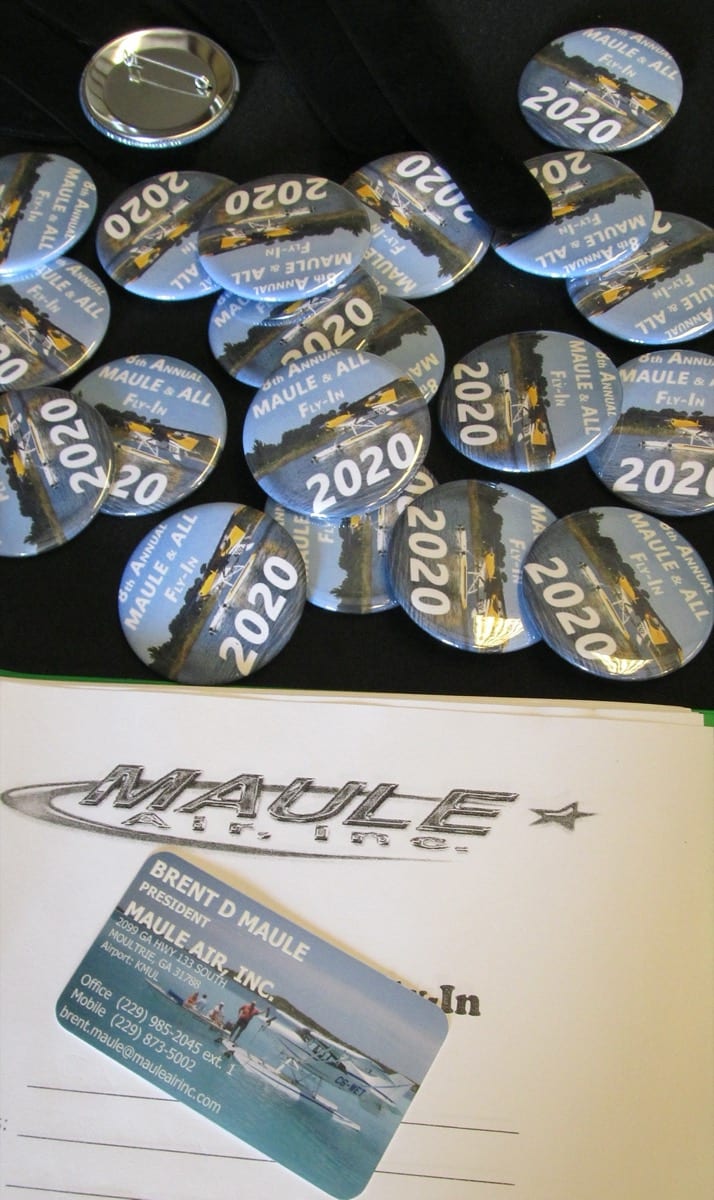 COVID-19 concerns introduced a few subtle changes to this year's event. The social space usually provided in the intimate and crowded pilot's lounge was moved to one of the three Maule hangars to provide additional space for socially distanced family tables. Hand sanitizer stations were set up and signs posted encouraging the use of masks and social distancing.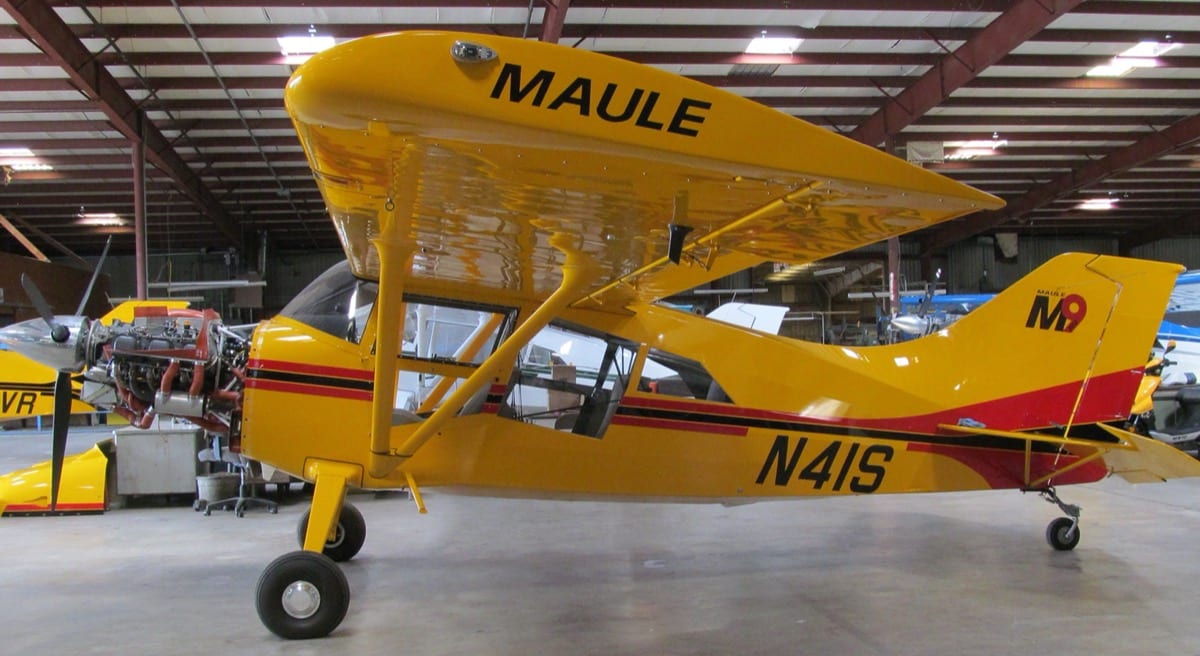 First timers came from near (Enigma, Georgia) and far (Bakersfield, California). Brad Pinnell and his nine year-old daughter, Carley, were attending as part of a "two aviation events per year" commitment the father made to his aviation-minded daughter. They flew commercial as the family Maule MX-7 is in for its annual.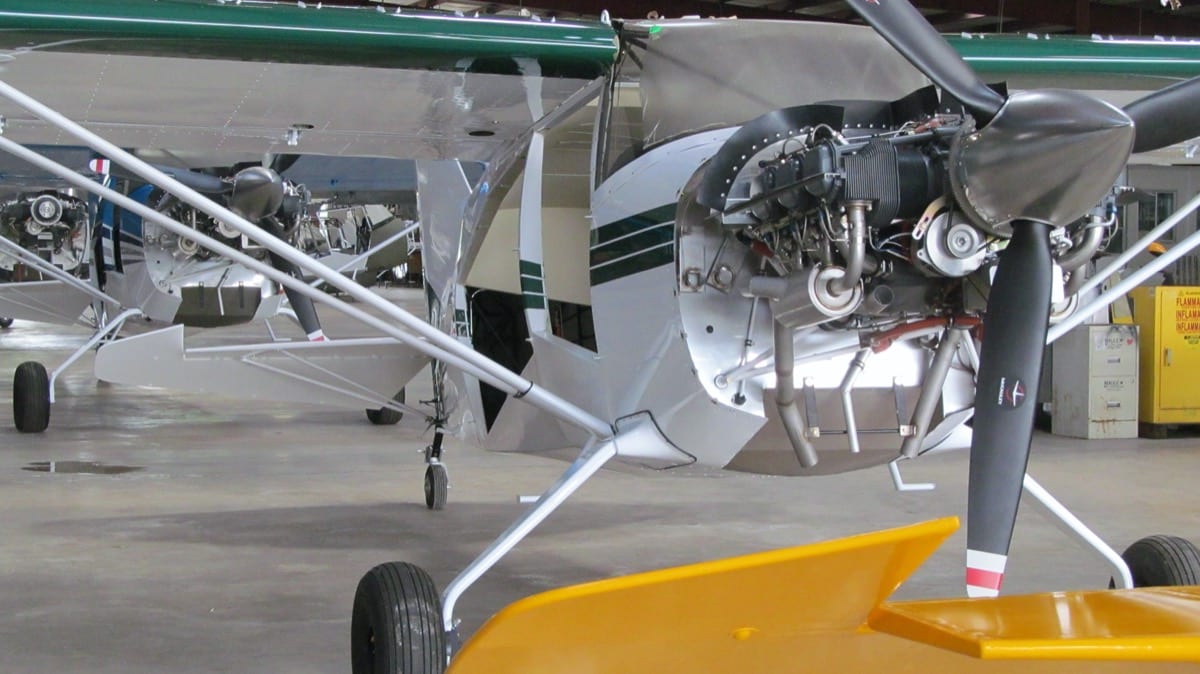 Factory tours were conducted by masked Maule employees. The production facility was full, a sign of continued business success for this legendary aircraft manufacturer. Four fuselages sat on the floor with their Lycoming engines staged nearby. A number of additional aircraft on landing gear with wings and powerplants installed were lined up, awaiting interior work and further additions.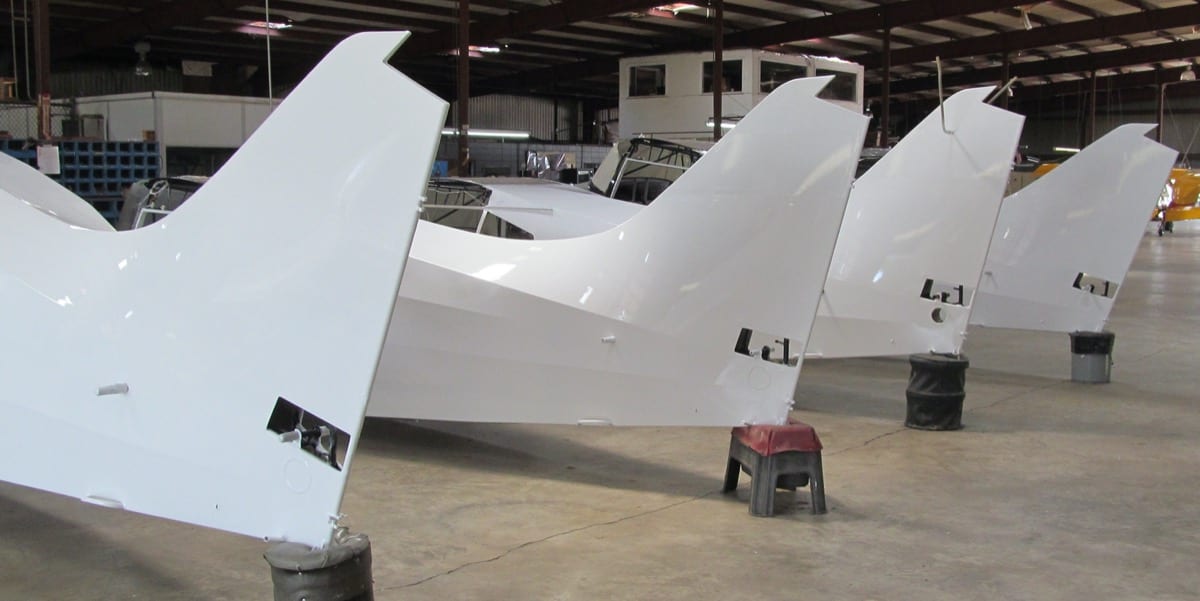 The usual competitions were held, including the flour bombing competition and a STOL — Short Take Off and Landing — competition.
The flour bombing competition was won by husband and wife team Bobby and Kim Capozzi. Kim, a first time "bombardier," won with her very first drop. Second place was a scant inches away from the winner.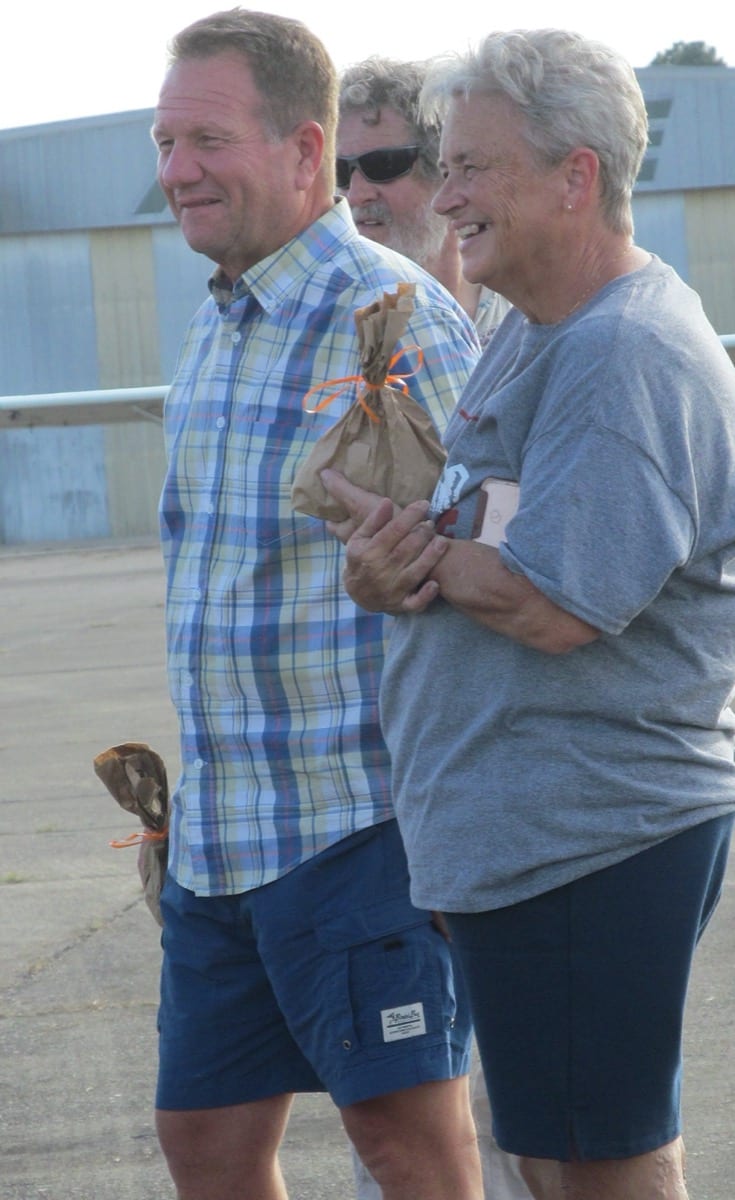 The Capozzis are veterans of all eight Maule Fly-Ins and have also served as volunteers at the event. They are also volunteers every year at SUN 'n FUN in the Vintage Hospitality House.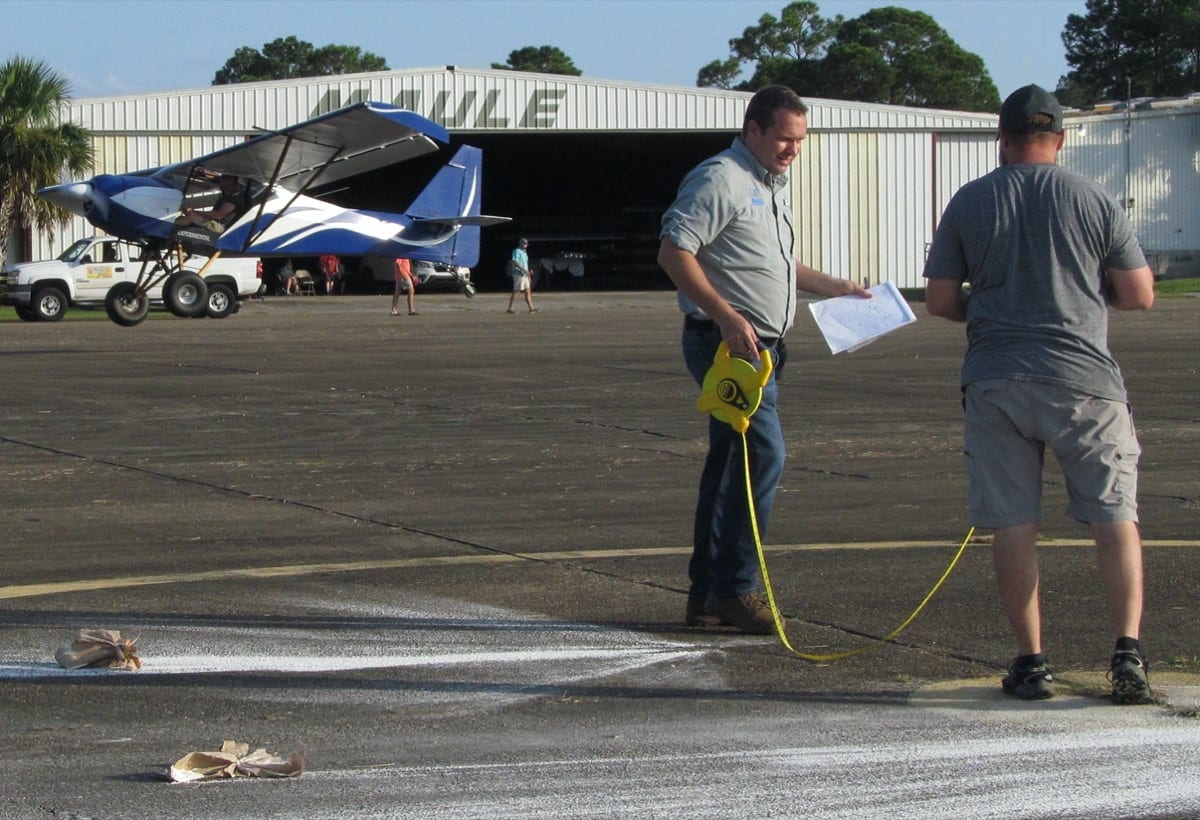 Bobby Capozzi also took top honors in the STOL competition with his best landing at 280 feet and takeoff at 418 feet in the couple's 1994 Maule MX-7. This was his first STOL competition, he reports. He attributed his success, in part, to a STOL training program put on by the Recreational Aviation Foundation in Tullahoma, Tennessee.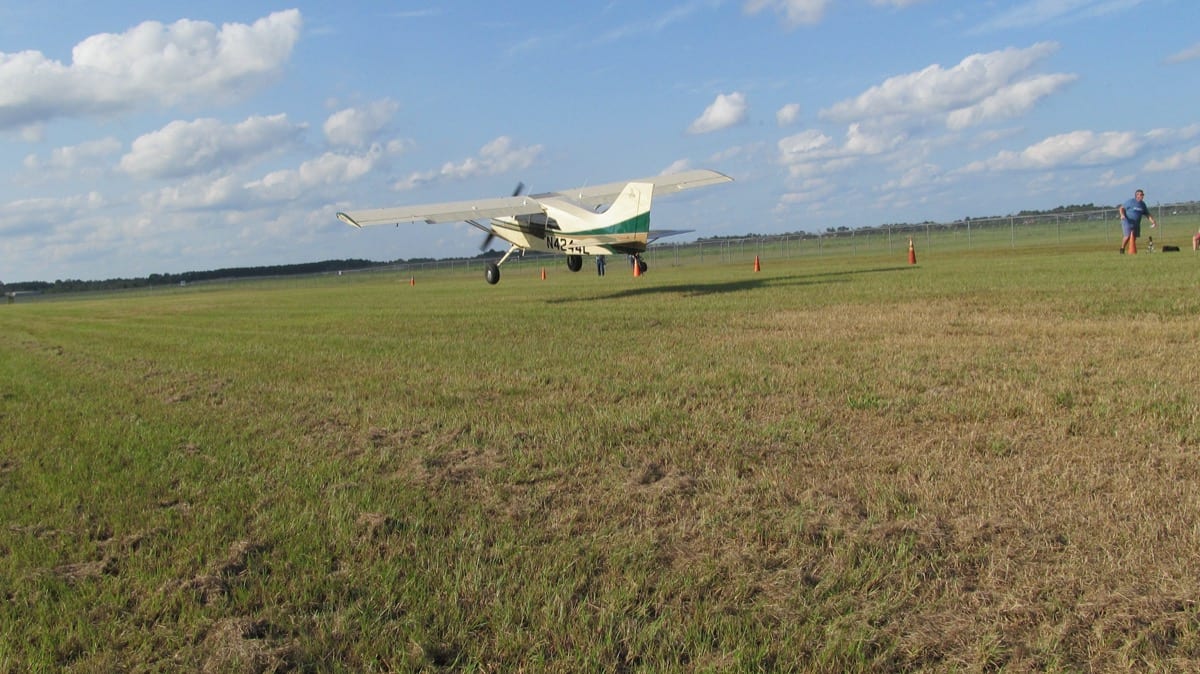 The ALL class STOL winner was Kenneth Howes in his Kitfox. Distances were 300 feet landing and only 191 feet takeoff.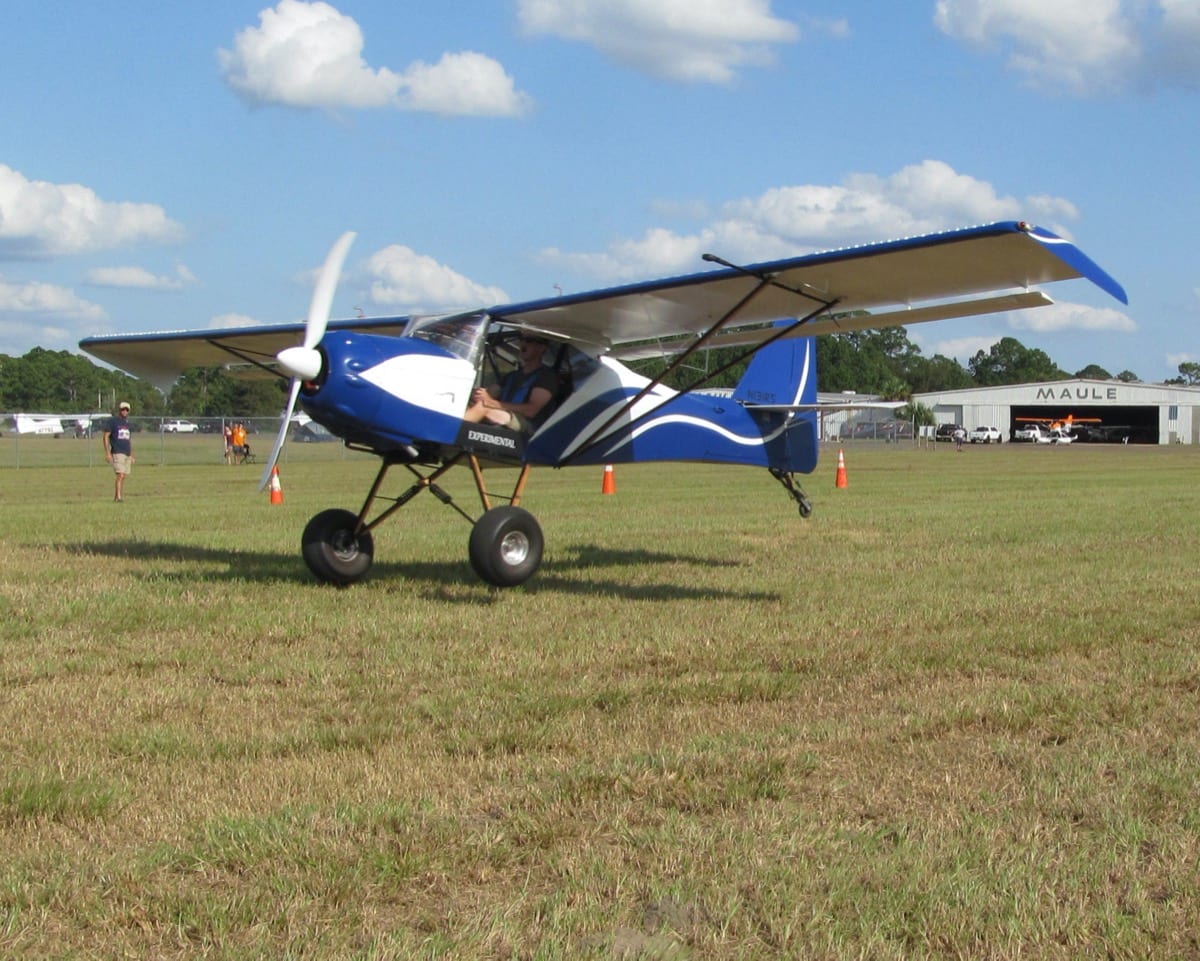 The evening saw the trophy presentations, raffle drawings for flying related prizes, and a pulled pork dinner with all the trimmings. As always, the next generation of aviators, the children, were included in all activities.
What about next year's event? Well, count on more. More aircraft, more fun and probably more ALLs as their warm "welcome to the family" becomes known.