Dillingham Airfield (HDH) sits barely 15 feet above mean sea level on the North Shore of the island of Oahu in Hawaii. It ranks as the number one drop zone for skydivers worldwide. It also enjoys a beautifully symbiotic relationship between the U.S. Army and civilian aviation.
It is also under threat.
Access to Dillingham Airfield, which is officially owned by the U.S. Army, comes via a 25-year lease with a current expiration of 2025. Yet the Hawaii Department of Transportation (HDOT) seeks to terminate that lease in 2021.
The vast majority of daily operations at Dillingham come from skydiving, gliding, and other general aviation operations. The Army's use of the airfield is for "night operations for night vision device training" and Civil Air Patrol training.
How cool is that? Civilians use it during daylight hours, the military during the night time. Efficient use of a capital asset. Perfect.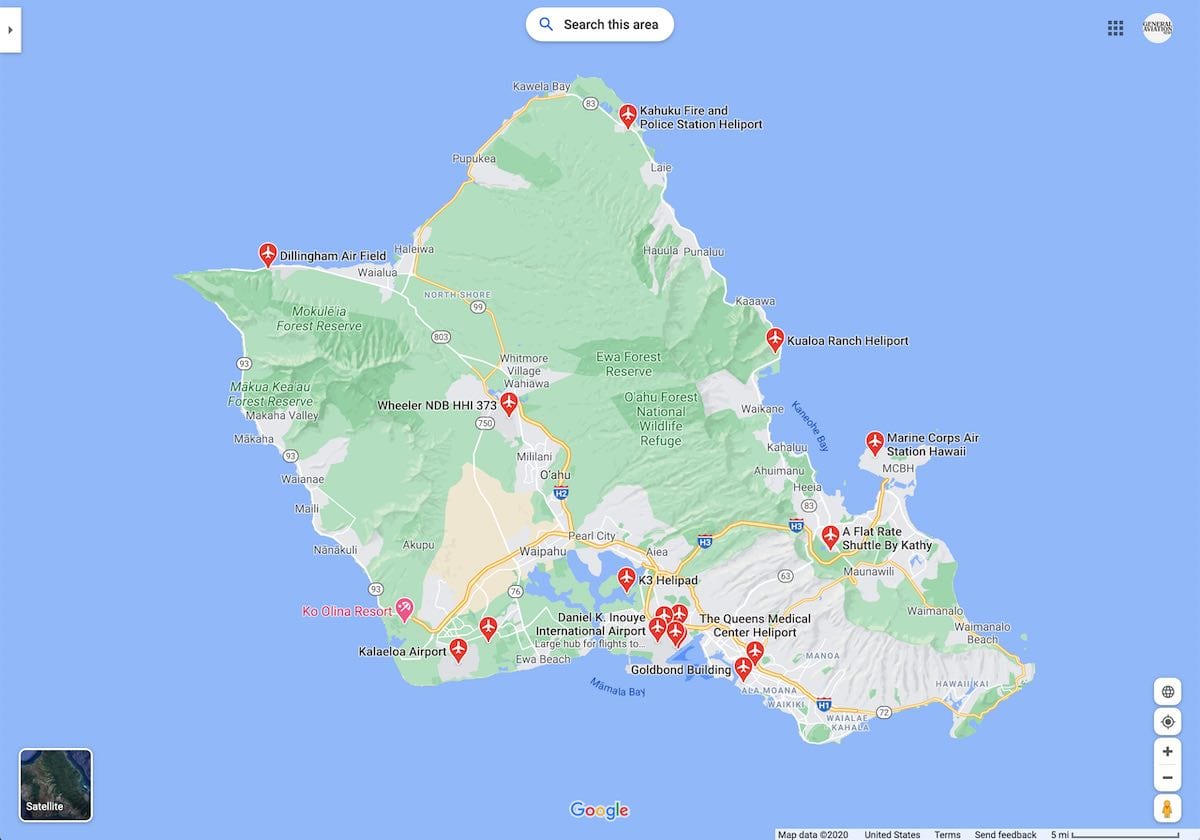 Because the civil and military operations at Dillingham co-exist so well, the Army would very much like to continue to allow civilian access to the field, according to the Aircraft Owners and Pilots Association's Melissa McCaffrey, who handles government affairs for the association's Western Pacific Region.
Why? What's the problem?
All public airports in Hawaii are managed and operated by HDOT's Aviation Division. In the case of Dillingham, that operation is via a long-term lease with the U.S. Army. And the Army, according to McCaffrey, is a willing lessor.
Is the neighboring community clamoring for closure? Nope. Unlike most airport closure challenges, the community of Mokuleia, just two miles away, knows the importance of the airport. In fact, the local Save Dillingham Airfield group cites the following as some of the reasons to save the field:
A valuable community resource offering access to general aviation education and aviation career opportunities.
A draw for tourism bringing tens of thousands of visitors from around the world to the North Shore for air tours and skydiving.
A major source of employment, employing more than 130 people at the various on-site operators.
A valuable public space offering access to hiking trails, biking, and walking area off the highway.
It isn't the airport's owner or the neighbors. So who is it?
All signs point to HDOT.
As I read a news story from local television station KHON, this little nugget stood out: "The DOT stated that it's losing $1 million in operational costs each year, which is another reason why the state wants to hand the lease back over to the Army."
Another reason? I asked McCaffrey what the other reasons were.
Apparently there are issues with the terms of the lease with the U.S. Army. HDOT would prefer a longer lease. The current lease is for 25 years. There also is some "water issue" that McCaffrey wasn't able to fully articulate because HDOT hasn't fully explained the issue. And of course, there is that $1 million budget gap.
Hmm. So if HDOT really wants a longer term lease, perhaps they should ask for it. Maybe they have and the Army has declined.
I don't have an opinion on the water issue.
As for the money, that same KHON story states, "Dillingham Airfield has been an economic driver for the North Shore, bringing in about $12 million a year in skydiving and gliding tours."
Would the North Shore lose all $12 million of economic impact if access to the airport is terminated? Not likely, but it would surely lose a chunk of it.
Airports, like highways or bridges or any publicly owned asset, rarely make financial sense when accounted for in isolation. Only when looking holistically at the assets of — in this case an island — do those assets add up to more than the sum of their parts.
It is all about what that infrastructure makes possible. Interstate highways are expensive to build and maintain. Surface streets work, but they are a much less efficient way to move people and goods.
"If any state in the union owes aviation, it is the state of Hawaii," commented Thomas Hird in response to our news story. "The vast majority of tourists entering Hawaii do so by air transportation."
What to do?
To be clear, if HDOT succeeds in terminating its lease, the airfield will not be closed. It will just be off limits to civilian use.
Oh, and HDOT will have to repay $1.3 million in federal grant money, and return the airport's improvements that came as a result of those grants, to its original conditions.
Yeah, it really doesn't make sense.
Bottom line: Be ready to engage, advises McCaffrey. Even though the headwinds of this challenge are strong, McCaffrey does have hope. There is considerable support among the community and elected leaders.
Working together, including with HDOT, surely we can save Dillingham Airfield.