Ghost and goblins were the order of the day at LaPorte Municipal Airport (KPPO) in Indiana Oct. 24, 2020.
That's the day the airport held its first-ever Treat or Treat at the Scairport, attracting 17 pilots, 18 airplanes, and about 500 people from the local community.
The event was part of the airport's 75th anniversary, according to Diane Schwarz, the airport's manager of planning and operations.
"We had planned to have one event every month, which COVID managed to deal a blow to. We've been very cautious all year and have had to cancel several things – but we felt Scairport could be safely held because it was purely outside, we required masks, we took everyone's temperature, we provided hand sanitizer, and we reminded everyone to social distance."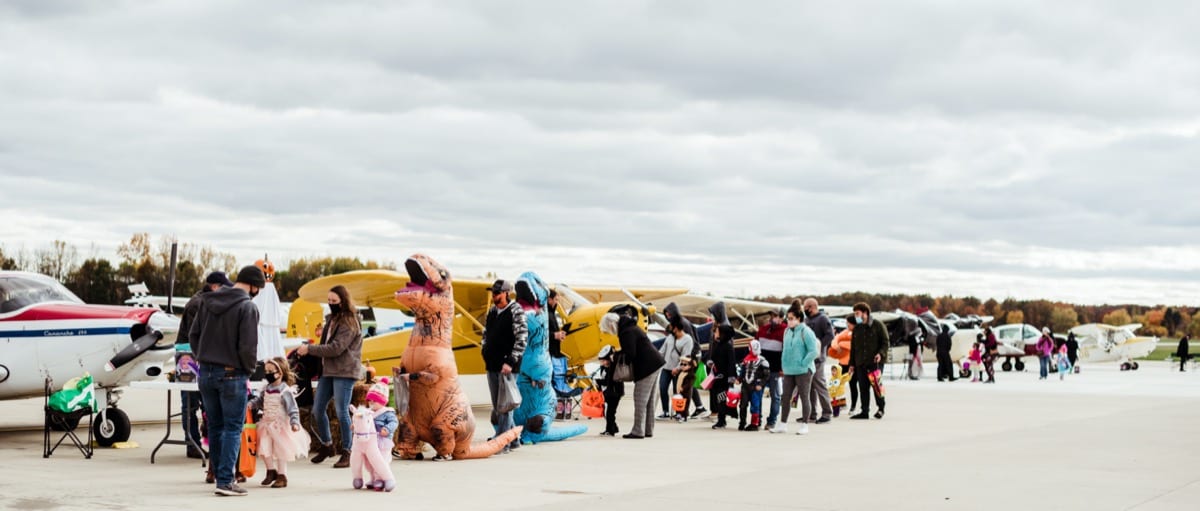 For the event, 17 pilots brought in 18 airplanes (one pilot brought two).
"Most pilots dressed up in costume and decorated their plane," she said. "We held a contest for best display. Each pilot was given a box marked 'vote for me.' Each participant was given a ticket that they used to vote for their favorite display. The winners, Chris and Donna Hunt, had an extensive display that they began setting up at 8:30 a.m., even though the event didn't begin until 1 p.m."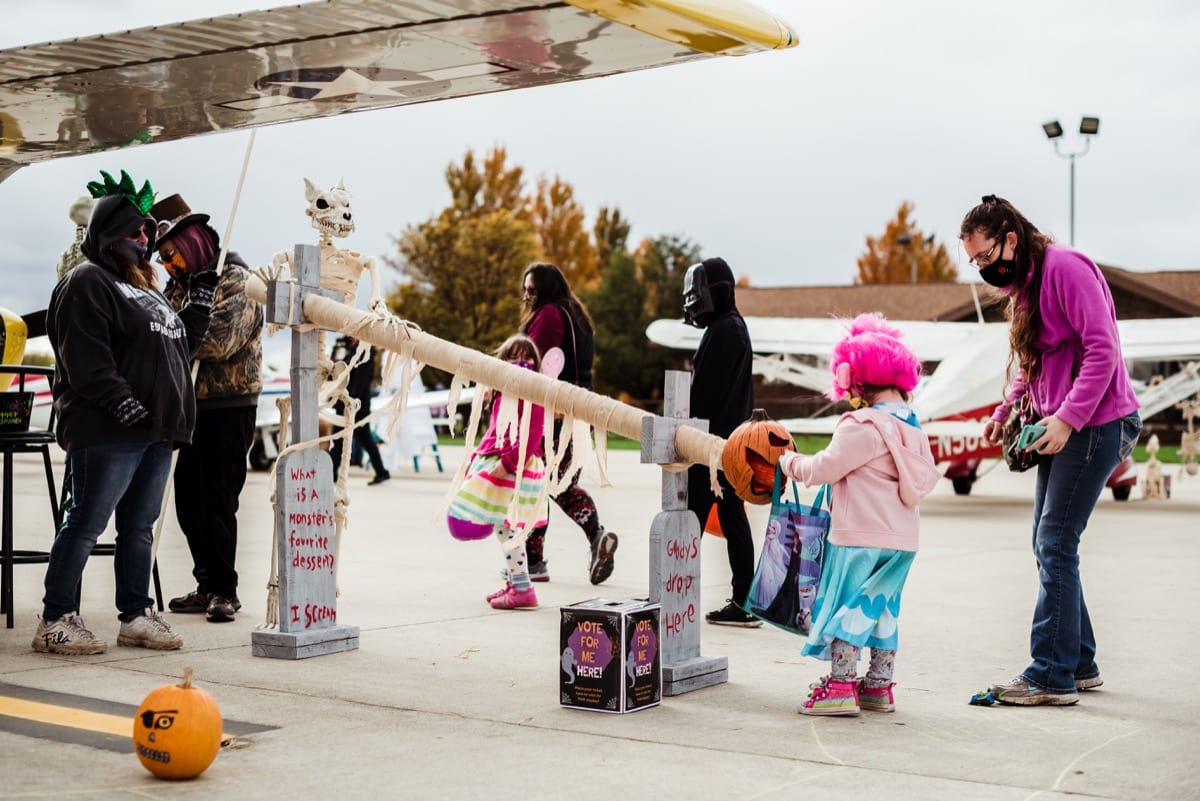 Before the trick or treaters hit the airport, the airport crew fed the volunteer pilots lunch.
"It gave us a chance to remind them to wear their mask, and hand out the candy instead of allowing the children to reach into the bowl," she noted.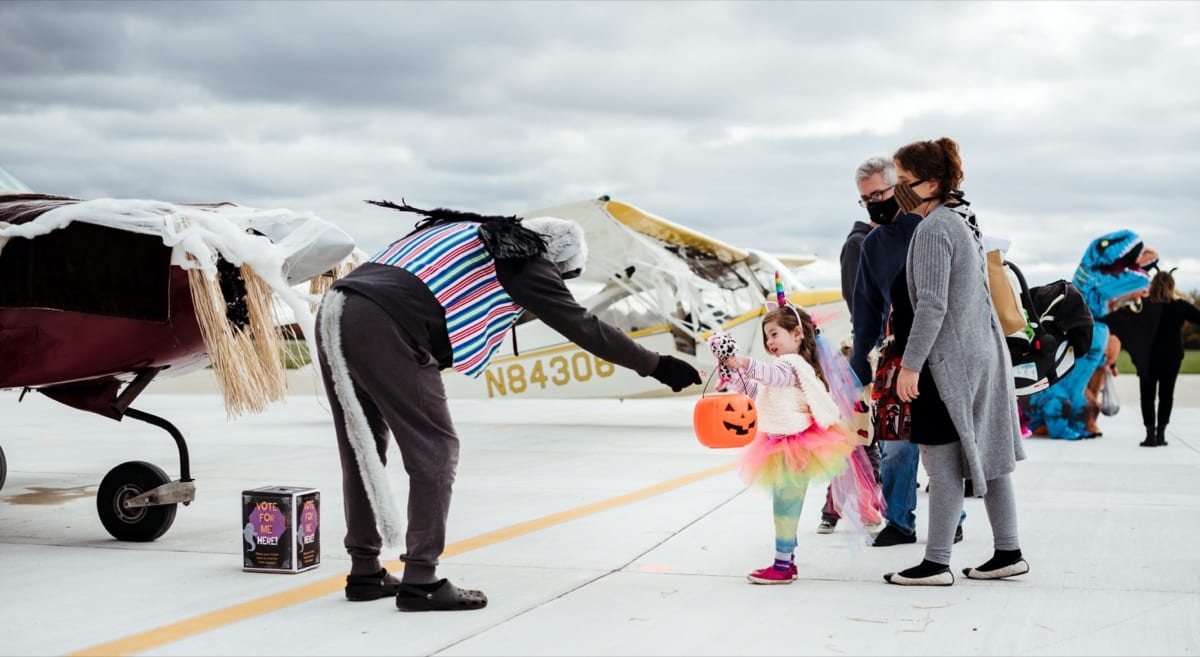 Those attending had to pre-register, with the airport limiting the event to 30 families for each 30-minute time slot. All registrations were done online.
"We opened it up on a Friday morning and by 5 that day one time slot was full and we ended up closing registration the next Tuesday morning," Schwarz said. "We were surprised at the speed the time slots filled up. If we had not limited the registrations, we probably could have had twice as many people."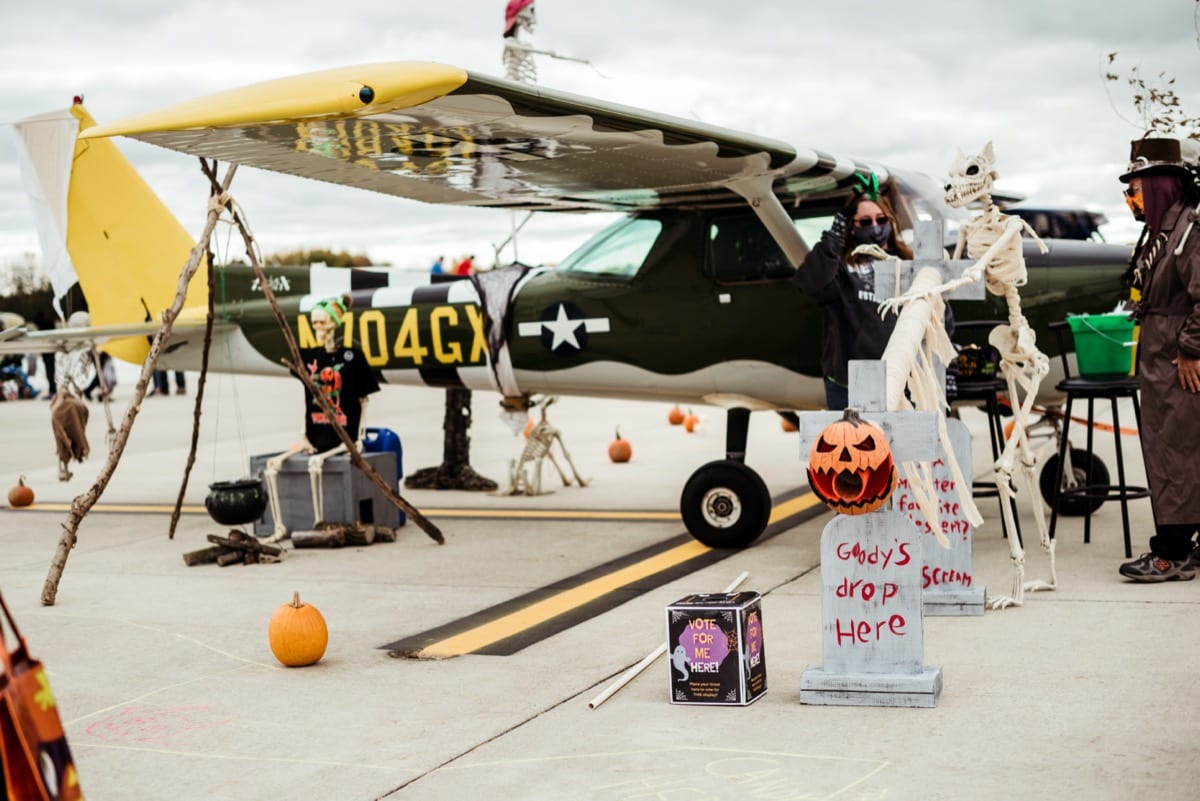 Most of the planes and pilots participating in the event were based at KPPO.
"We did have four fly in from other airports," she reported. "There was every color and variety of single-engine planes."
The event was a hit with both the pilots and the community, she said.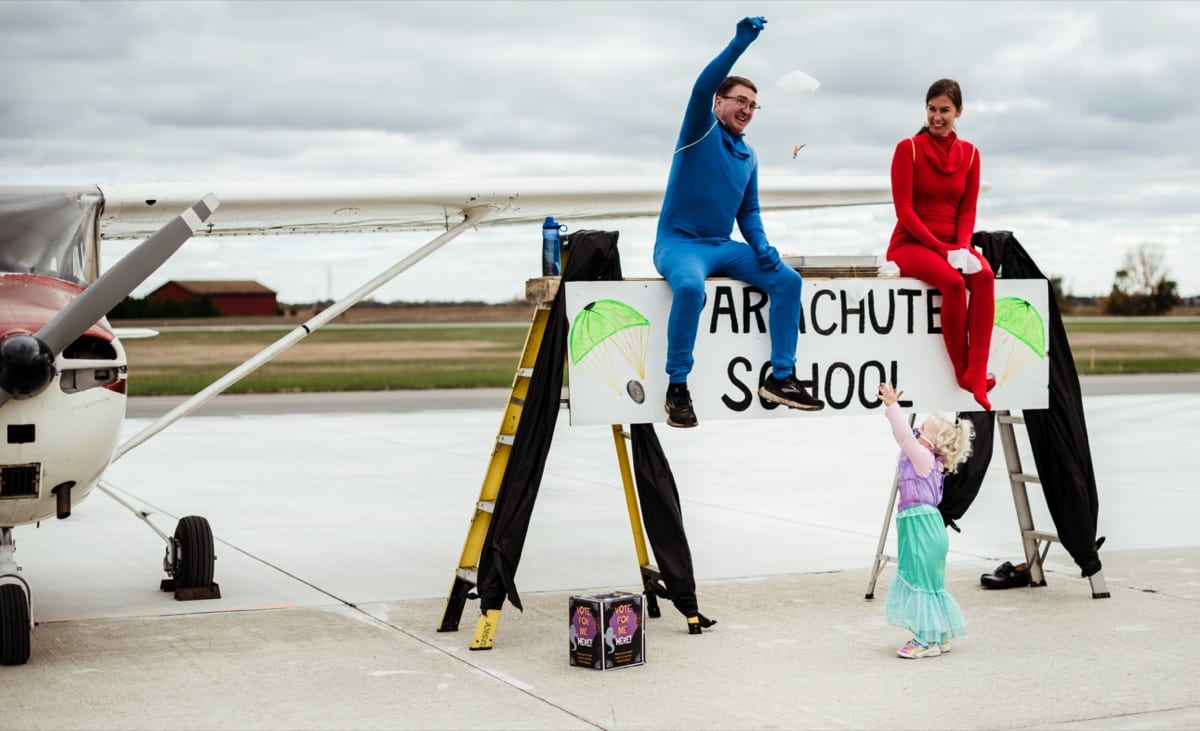 For some community members, the event was the first time they had ever been that close to a general aviation aircraft.
Others reached out to airport staff with their thanks: "Thank you all for today! My son and I had a blast! What a unique and special treat for us!!"
"Thank you so much La Porte Municipal Airport for having Scairport! It was a nice time. It was well-organized, everyone was friendly, and I enjoyed looking at the planes while our granddaughter trick or treated."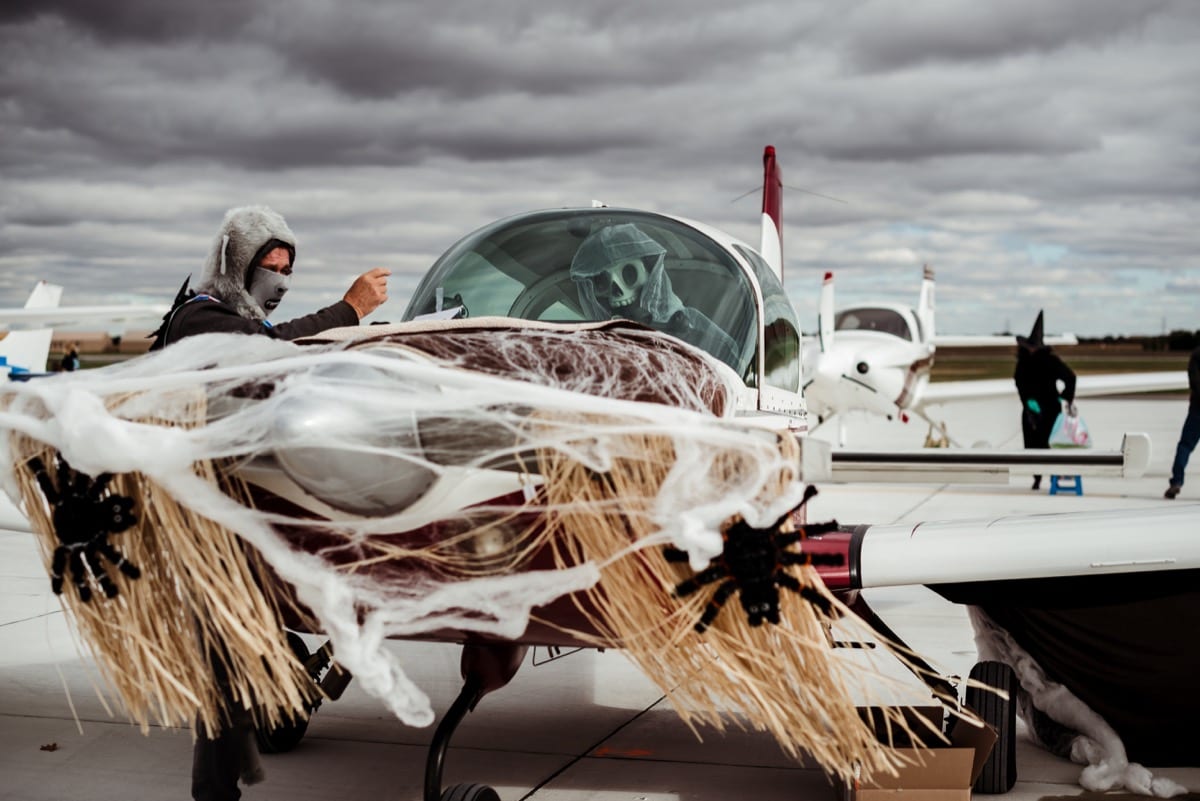 "We will definitely do this again," Schwarz said. "The pilots had a blast and the community response was remarkable. Next year, assuming COVID is just a bad memory, we'll include some other ideas and turn it into more than just trick-or-treat."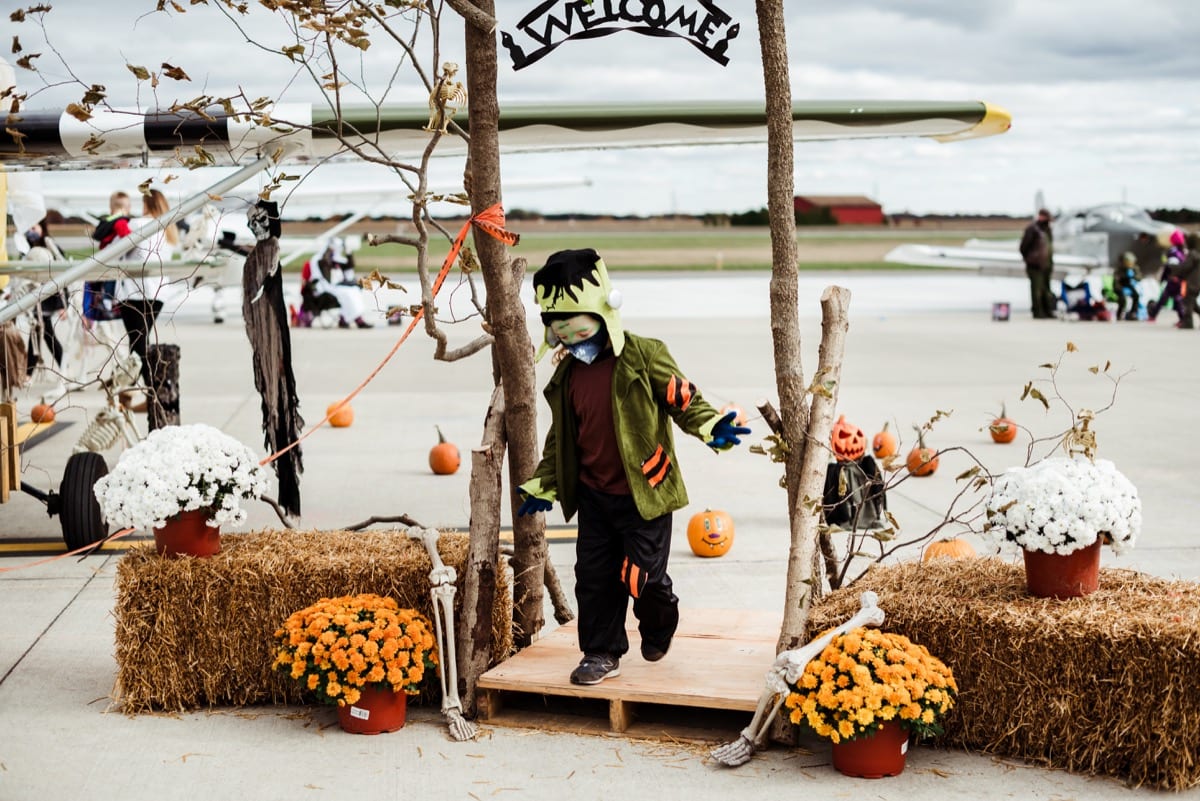 Schwarz noted that the airport has made a "concerted effort" over the past few years to create events that bring the community to the airport.
"The general aviation community can't stand by waiting for people to show up — we have to invite them here and generate interest and enthusiasm," she said. "It might be 10 or 20 years before we know if our efforts paid off, but so far it seems to be working. Now we just need COVID to go away so we can be back full-swing!"