Gerald Griggs submitted these photos and a note: "Living on a residential grass runway, I decided to pull my Aeronca K out of the hangar and move it to the front yard as Christmas decoration. I tied the airplane down securely then applied decorations to the yard, including lights for the airplane. A few days later, right on schedule, came a beautiful snow creating this wonderful photo opportunity. Merry Christmas to all."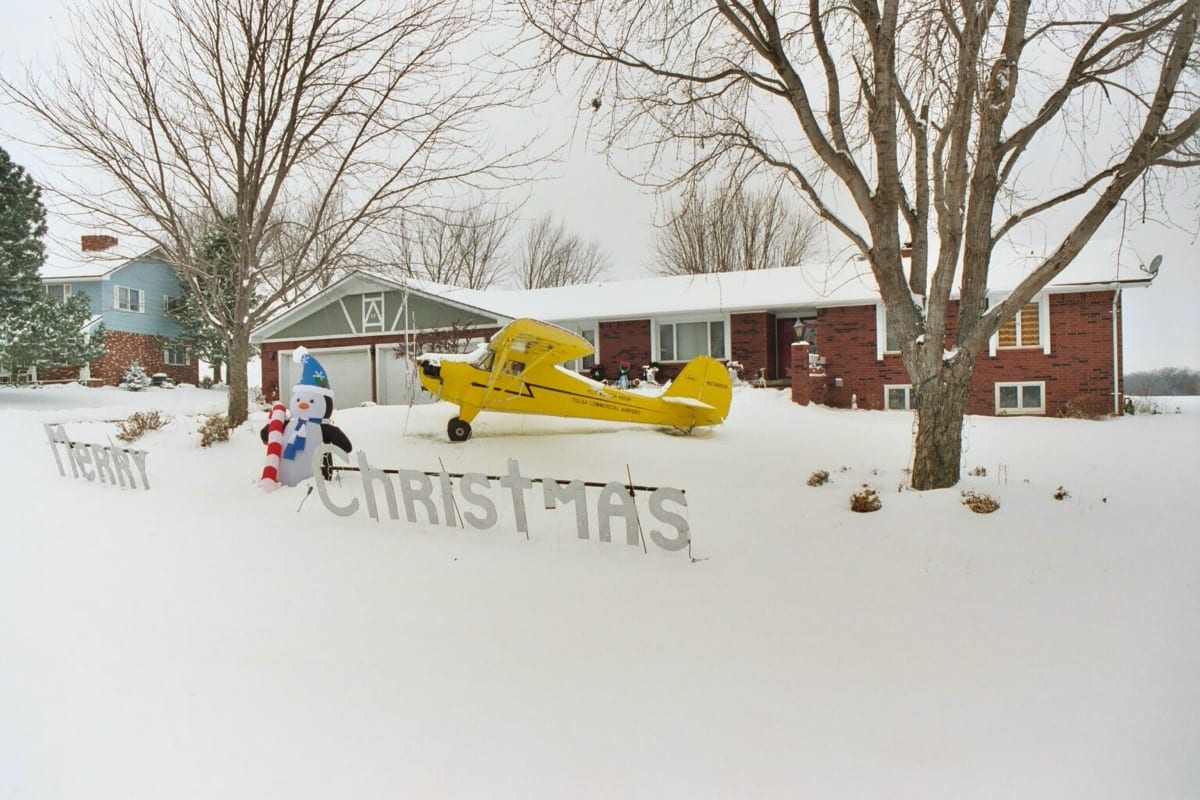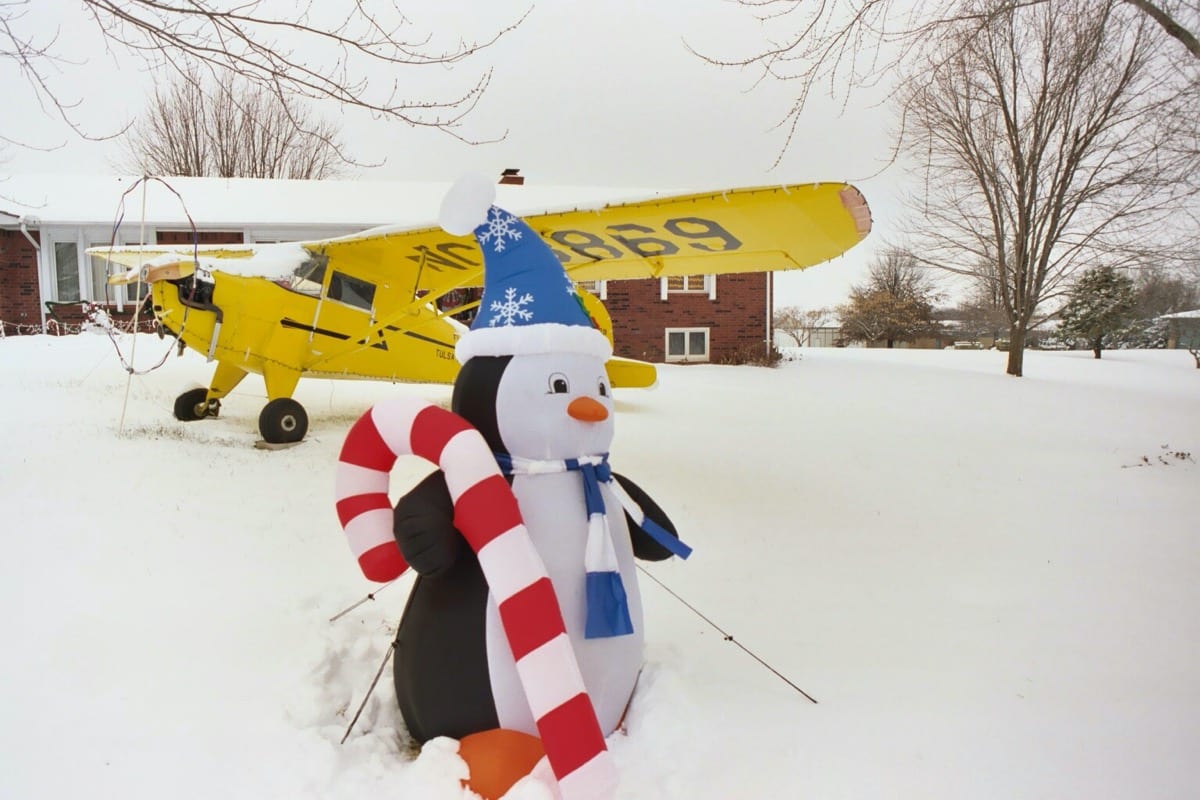 Would you like to have your photo featured as Picture of the Day? You can submit it via this form.
All photos sent in for Picture of the Day are also considered for our new Page 4 photo feature in the print issue of General Aviation News, as well as A Year in Pictures in the December issues.