VAN NUYS, California — Van Nuys Airport (VNY) employees, businesses, and partners celebrated the holiday season by donating more than 1,100 gifts to local charities.
The airport also held its annual holiday program for Stagg Street Elementary, which included a virtual Santa visit for more than 300 students and staff, complete with Santa and one of his reindeer, Dancer, Frosty the Snowman, and VNY's mascot, Vinny. Due to COVID-19 health guidelines, this year's celebration was held virtually.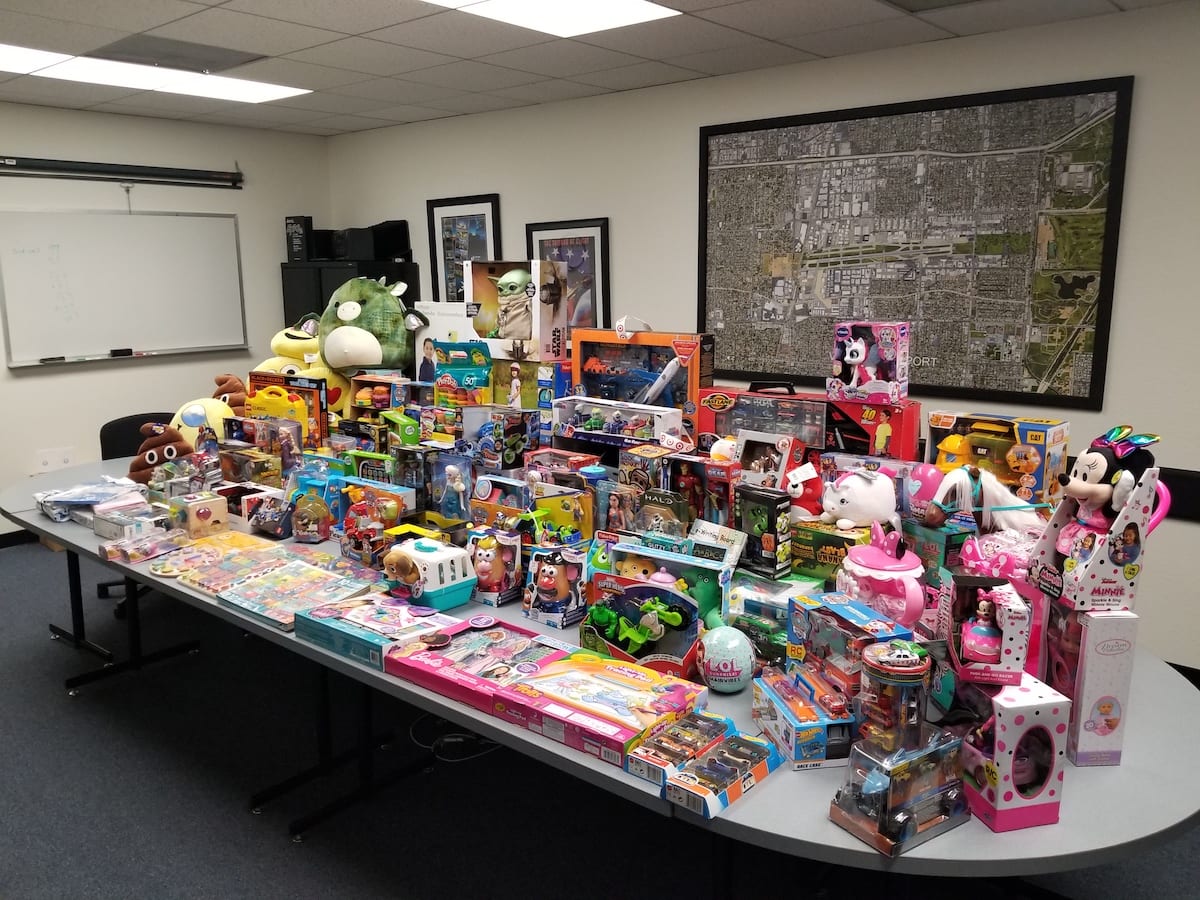 Airport employees and businesses Aeroplex/Aerolease, Clay Lacy Aviation, Jet Aviation, Helinet Aviation, Signature Flight Support, The Park VNY, Western Jet Aviation and VNY partner, the Mid Valley YMCA, donated new toys to Stagg Street Elementary, the Northeast Valley Health Corporation (NEVHC), Salvation Army, and the San Fernando Valley Community Mental Health Center.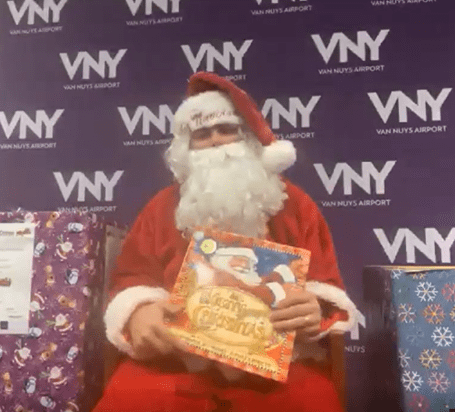 Aeroplex/Aerolease also donated $1,000 to NEVHC and $2,000 to Meeting Each Need with Dignity, which provides a range of services to individuals and families.
KVNY is one of two airports owned by Los Angeles World Airports (LAWA), a self-supporting branch of the City of Los Angeles. One of the world's busiest general aviation airports, KVNY had more than 219,000 operations in 2019. More than 200 businesses are located on the 730-acre airport, including four FBOs and numerous aviation service companies. The airport contributes approximately $2 billion to the Southern California economy every year and supports more than 10,000 jobs.