Robert Supina submitted this photo and note: "In November 1999, the Super Constellation from Kansas City was brought down to Houston Hobby Airport for the celebration of the grand opening of fundraising to restore the original 1940 Terminal/Tower Building. I obtained permission to park my 1937 Packard LeBaron All/Weather Town Car at the nose for pictures. 'I'll give you a ride in MINE if you'll give me a ride in YOURS!' I told the pilot. I let both pilots drive my car around their plane, and I got to fly back to Kansas City with them and get 15 minutes right seat time. For insurance purposes, I had to join the organization for $100. Then I had to pay $129 for a Southwest flight back to Houston. Money well spent!"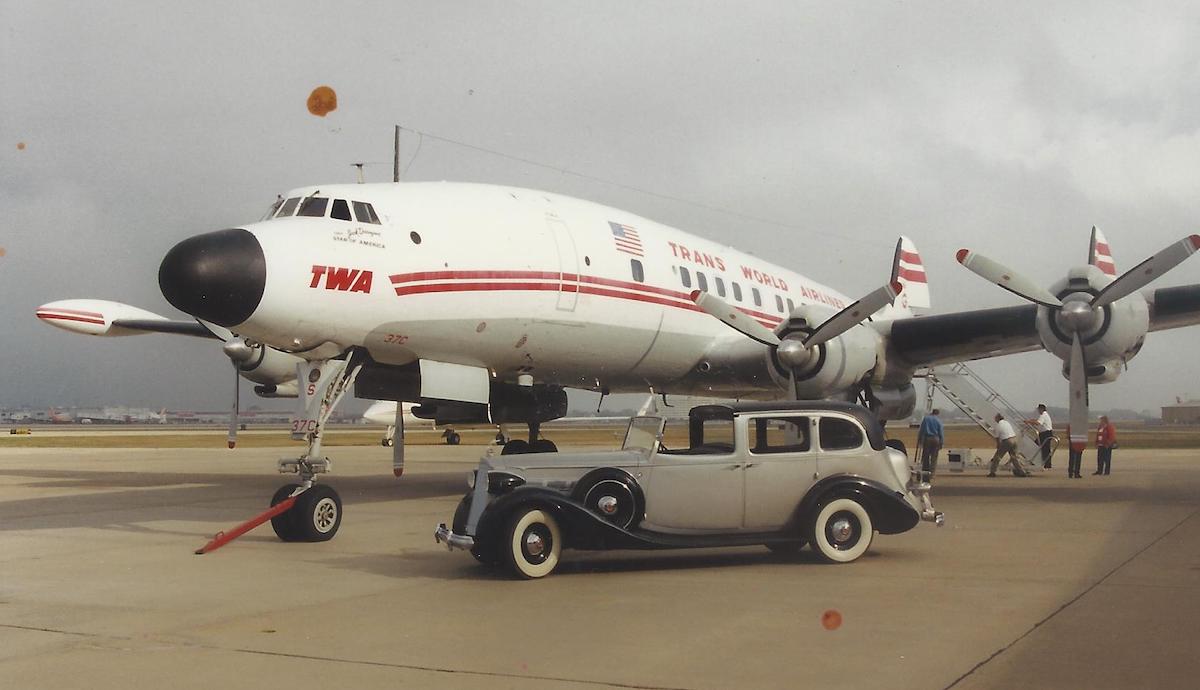 Would you like to have your photo featured as Picture of the Day? You can submit it via this form.
All photos sent in for Picture of the Day are also considered for our new Page 4 photo feature in the print issue of General Aviation News, as well as A Year in Pictures in the December issues.