FreeFlight Systems has introduced a new series of radar altimeters for heavy rotorcraft, turboprops, and business aviation designed to mitigate 5G interference.
When the original specification was created for radar altimetry decades ago, the Radio Frequency (RF) environment was protected. However, with new terrestrial broadband datalink systems such as 5G, these devices may be compromised in the new environment, company officials say.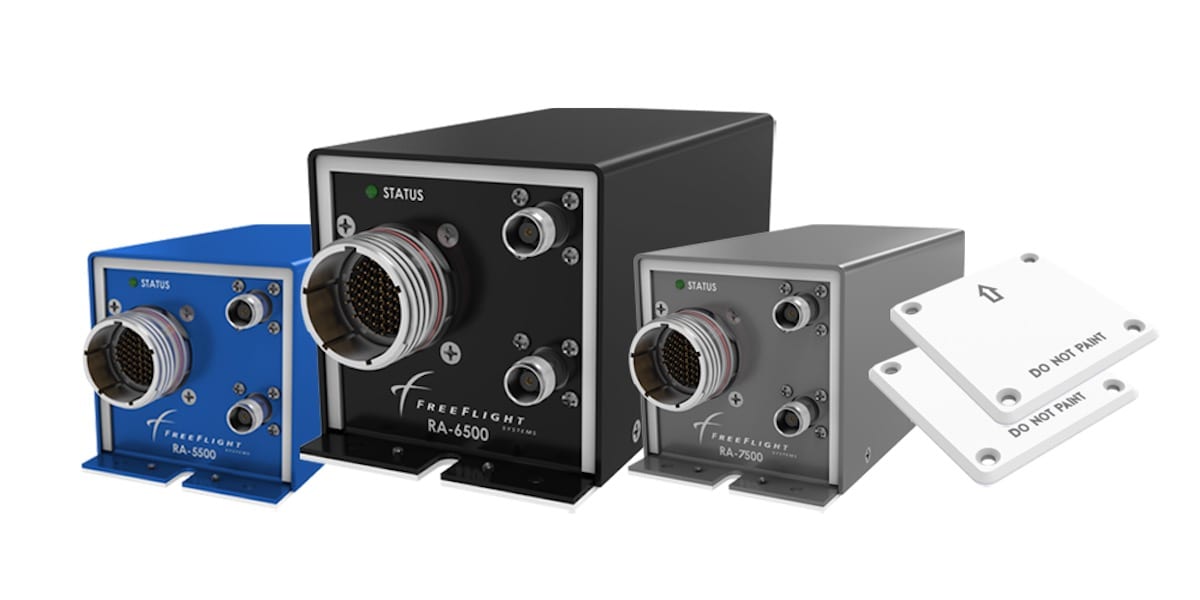 The new radar altimeters feature redesigned RF circuitry built to withstand 5G interference. This adaptation will increase this critical sensor's availability and reliability — the only sensor onboard an aircraft capable of detecting clearance height above terrain — in those challenging RF interference environments, company officials explain.
The new set of radar altimeters, dubbed the Terrain Series, includes the RA 5500, RA 6500, and RA 7500 radar altimeters for multiple aviation markets, beginning with the RA 6500, which is focused on Part 29 Heavy Rotorcraft and business jet markets. The RA 6500 also features interface capabilities, including the ARINC 552 legacy interface, which allows integration with legacy analog indicators, simplifying the retrofit of the system, according to company officials.
The RA 6500's small footprint means that it can be installed in place of legacy altimeters from multiple manufacturers, FreeFlight officials say. The existing antennas can also be used in most installations, "making the RA 6500 a very straightforward retrofit solution," they add.
The radar altimeters have an update rate of 25 times per second (25 Hz), Frequency-Modulated Continuous-Wave (FMCW) at 4.3 GHz center frequency, an altitude range of -20 to 2,500 feet, antenna response angles of up to ±20° pitch and ±30° roll, and a service ceiling of 55,000 feet.