Getting motion sickness in a general aviation aircraft is not a pleasant experience and conventional air sickness bags only make matters worse, according to Sporty's officials.
Having to pull a folded garbage bag out of a small paper envelope and then trying to use a twist tie to seal it up while bouncing around on a hot summer day is awful. The Better Barf Bag was designed by pilots who understand this.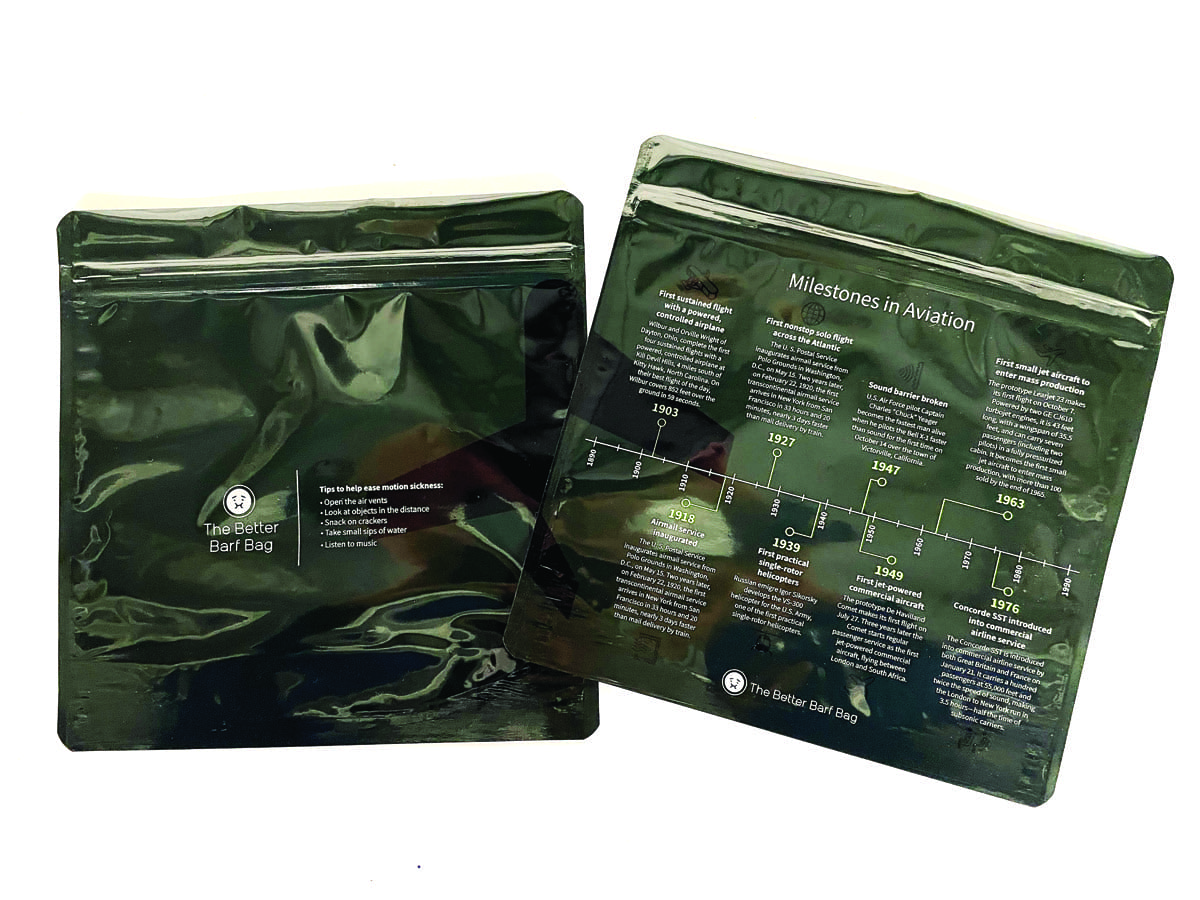 Made with thick, heat-sealed plastic, the bag seals in the liquid with a zippered, leak-resistant top. The 2.5-inch gusseted bottom helps to increase capacity while giving the bag a solid base to keep upright when placed on the floor, Sporty's officials note. The dark color of the bag helps to mask the contents.
"It's not a glamorous product, but it's one that needs to be easy to use and effective," says Sporty's Vice President John Zimmerman. "Having some Better Barf bags on board is a great insurance policy. They contain the mess rather than creating a bigger one."
The bags are available as a 10-pack for $6.50.