WEST CHICAGO, Illinois — Officials at DuPage Airport (KDPA) converted its transient hangar into a COVID-19 vaccination site March 3, 2021, working in partnership with the City of West Chicago to distribute more than 2,000 doses of the vaccine.
The city partnered with food and drug retailer Albertsons to obtain the doses of the vaccine, then coordinated with the DuPage Airport Authority to prepare the facility for the vaccine event.
"This is part of our mission and part of the reason we're here," said Stephen Davis, DAA Chairman of the Board. "When we learned Friday that these doses would be available, we worked through the weekend and right up to Wednesday to make sure we'd be ready. We're proud to support the City of West Chicago and the community and to play our part in the collective recovery effort."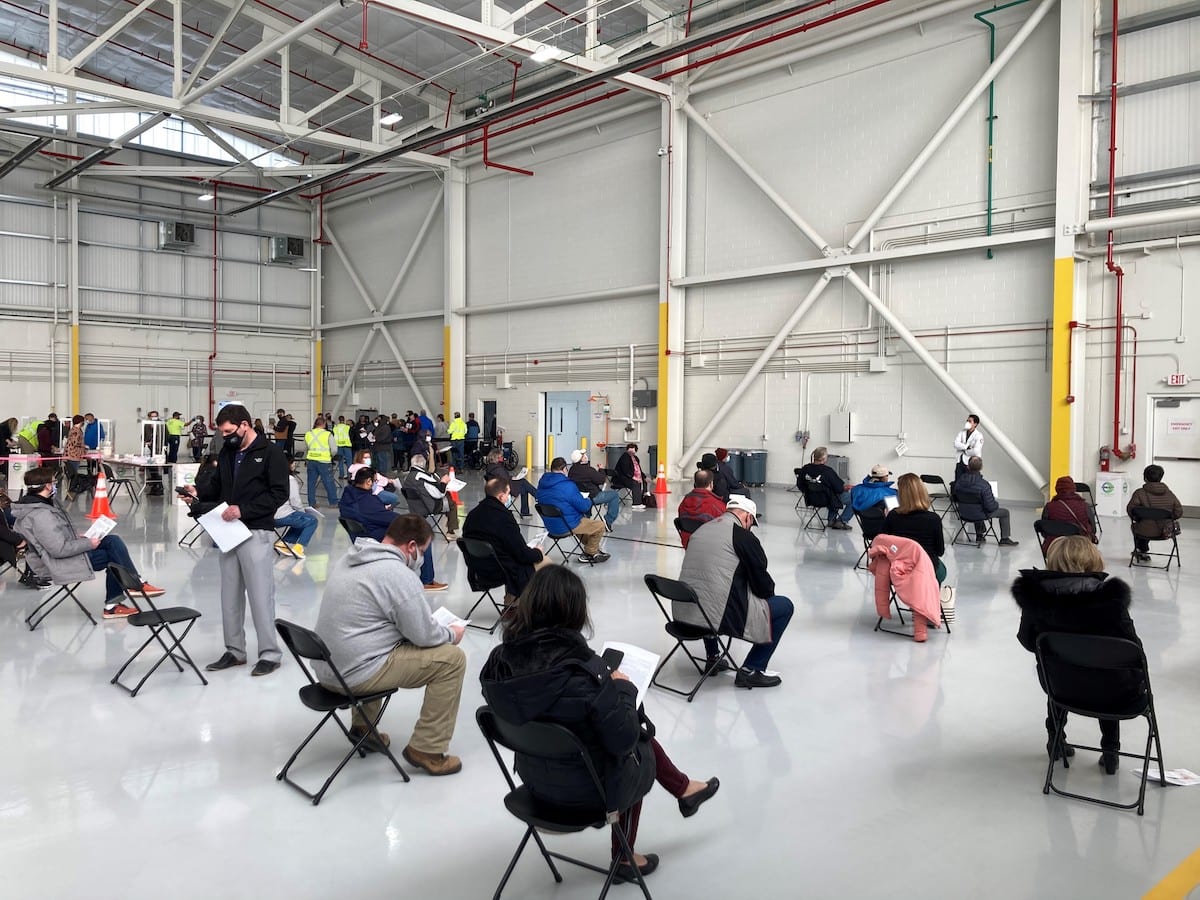 The airport team cleared out and relocated several aircraft from the 32,000-square-foot hangar to allow for the setup of 10 vaccination stations. A steady stream of recipients flowed in and out of the hangar from 8 a.m. through 5 p.m. Wednesday for their first dose of the vaccine.
Everyone who received a first dose of the vaccine Wednesday will return to DuPage Airport in three weeks for their second dose, airport officials noted.
"This opportunity came together so quickly and is a testament to the benefit of having great partners," said Ruben Pineda, the mayor of West Chicago. "We're so grateful to Albertsons, our community partners, and the DuPage Airport Authority for making this possible, and helping our community recover from the pandemic."