Cozied up wingtip to wingtip, the Rezich family's Culver Cadets simply shimmered under the late summer sun at Antique Airfield in Iowa. They have a deeply-treasured, multi-generational family history with N281W and now they're creating another ongoing legacy with NC29272.
"These airplanes were next generation from Al Mooney's previous Dart airplane design, and if you look at the data plate for my s/n 106, it has 'Dart Model' on it," says Jim Rezich of Winnebago, Illinois. "Our other Cadet, s/n 141, has Culver Cadet on the data plate — and both of these airplanes were built by the Culver Aircraft Corporation in Columbus, Ohio."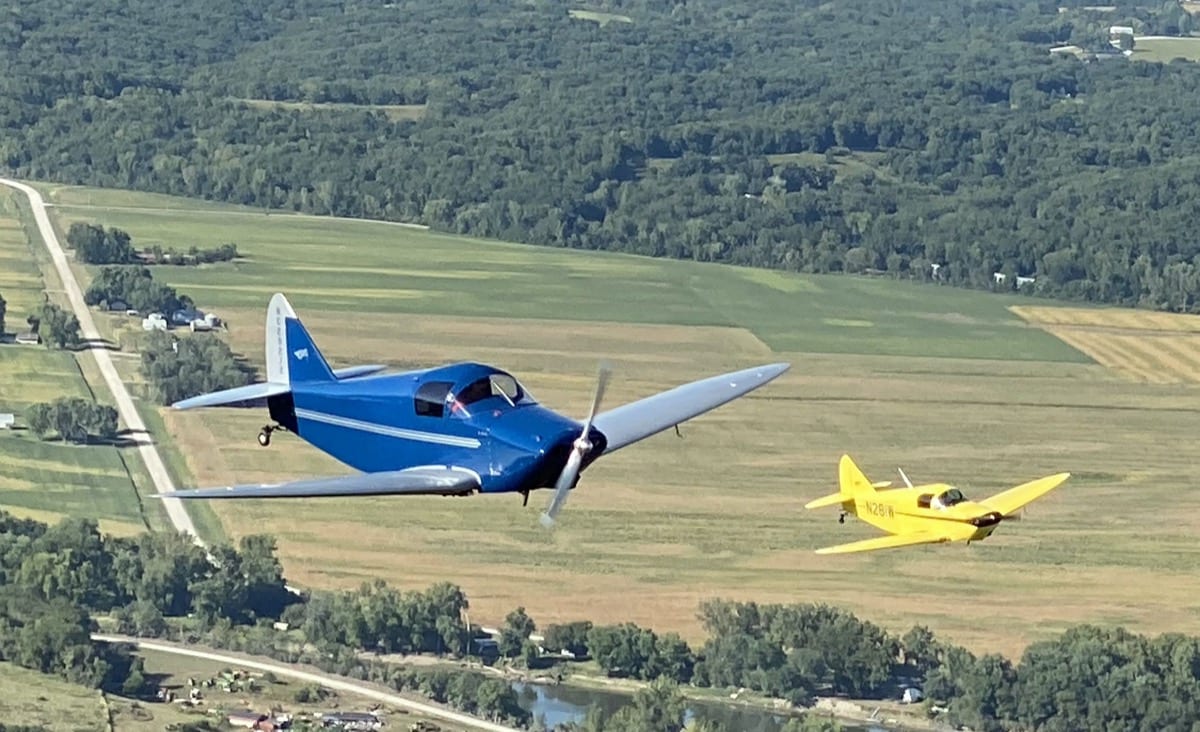 The Culver Cadet is a two-place wood airplane with manually retractable gear. Powered by Continentals or Franklins of 75 to 90 hp, it cruises about 120 mph on 75 hp, and has a range of 1,050 miles with a 15-gallon auxiliary tank.
N281W
Year after year, Jim Rezich has been flying his 1940 Culver LCA Cadet (N281W, s/n 106) to the Antique Airplane Association/Air Power Museum Annual Invitational Fly-in at Blakesburg, Iowa.
Jim's father, Nick, bought the airplane new in 1940 when he was working for Howard Aircraft. After World War II broke out, Nick used the Cadet to shuttle back and forth between the main factory near Chicago Municipal Airport (now Midway) and the assembly plant at DuPage Airport. Howard's military contract was terminated in 1944 and the company closed.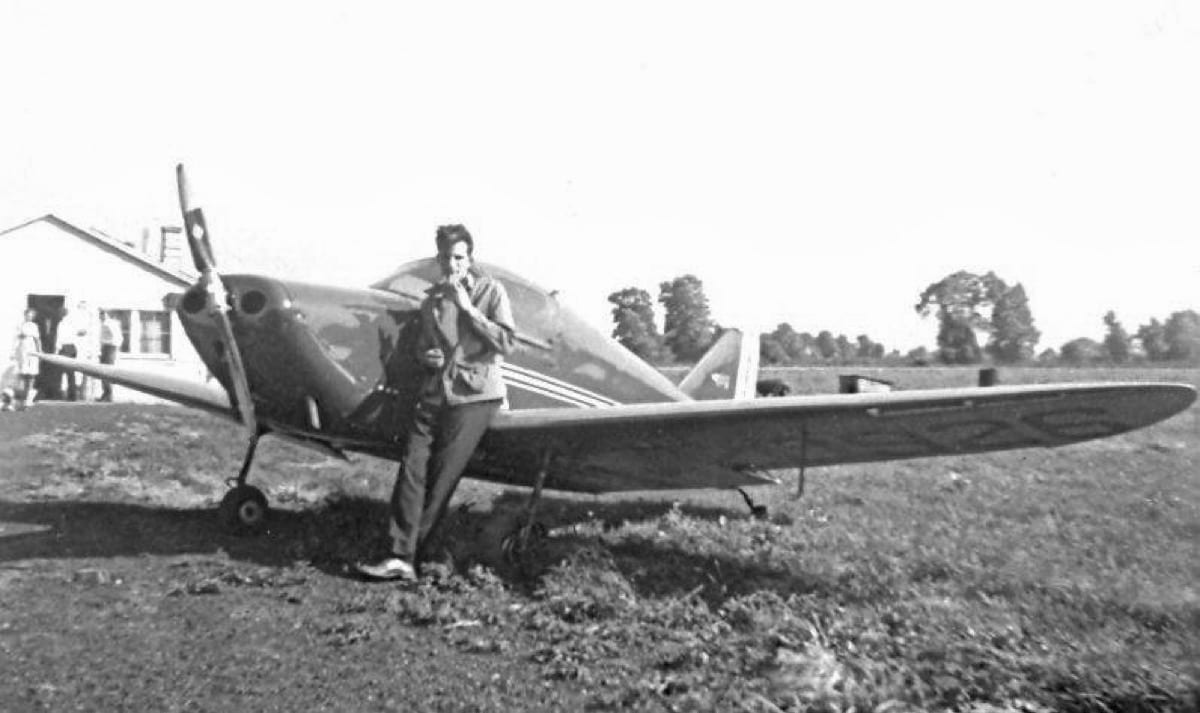 Unfortunately, Nick had to sell his little speedster when he was drafted, but he had developed a lasting love for his diminutive, racy Culver.
As the Culver went through a chain of owners through the years, it was Joe Silvera of California who recovered it, painted it yellow (it was originally blue and silver), and installed a Continental C-90 and McCauley prop on it in 1962. He also changed the registration number from NC20926 to a shorter one — N281W — in order to squeeze the number onto the tiny fuselage, as required per a new regulation requiring 12-inch-tall registration numbers. Joe sold the airplane to Larry Low of Palo Alto, California, in 1966.
In the summer of 1974, Nick visited the Palo Alto Airport in California and met Larry Low, who opened his hangar to reveal the little Culver Cadet.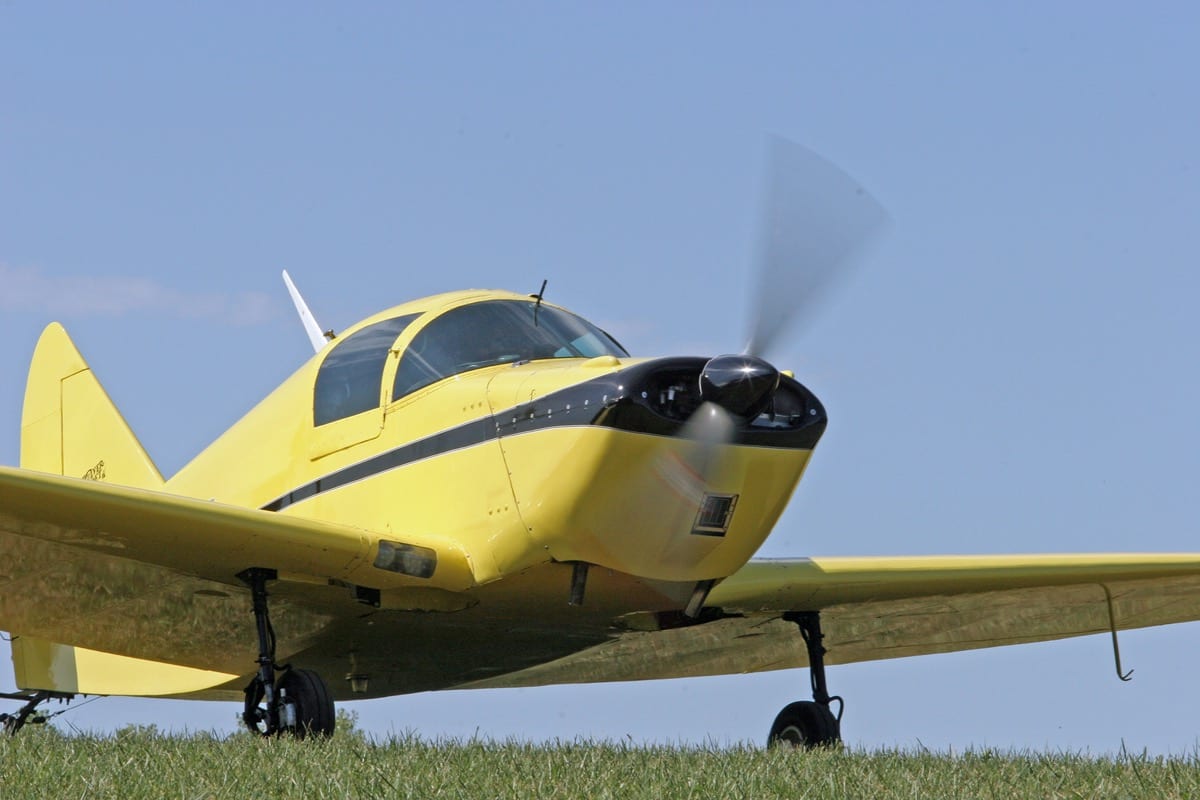 Nick wrote: "There she stood, my love … The last time I held her in my hand was almost 30 years ago to the day. With moist eyes, I walked up and laid a very gentle hand on the door latch and introduced my wife of 23 years and mother of three to my first love affair, a Culver Cadet which I bought new 34 years ago, NC20926, Serial Number 106. After I returned from the California visit I bragged so much about my old Cadet that my son Jim sold his beautiful J-3 Cub that he soloed in and bought a Culver Cadet."
It was s/n 129 that Jim purchased in the 1970s. Upon his completion of its 10-year restoration, Jim received a phone call from Harry Fox in England.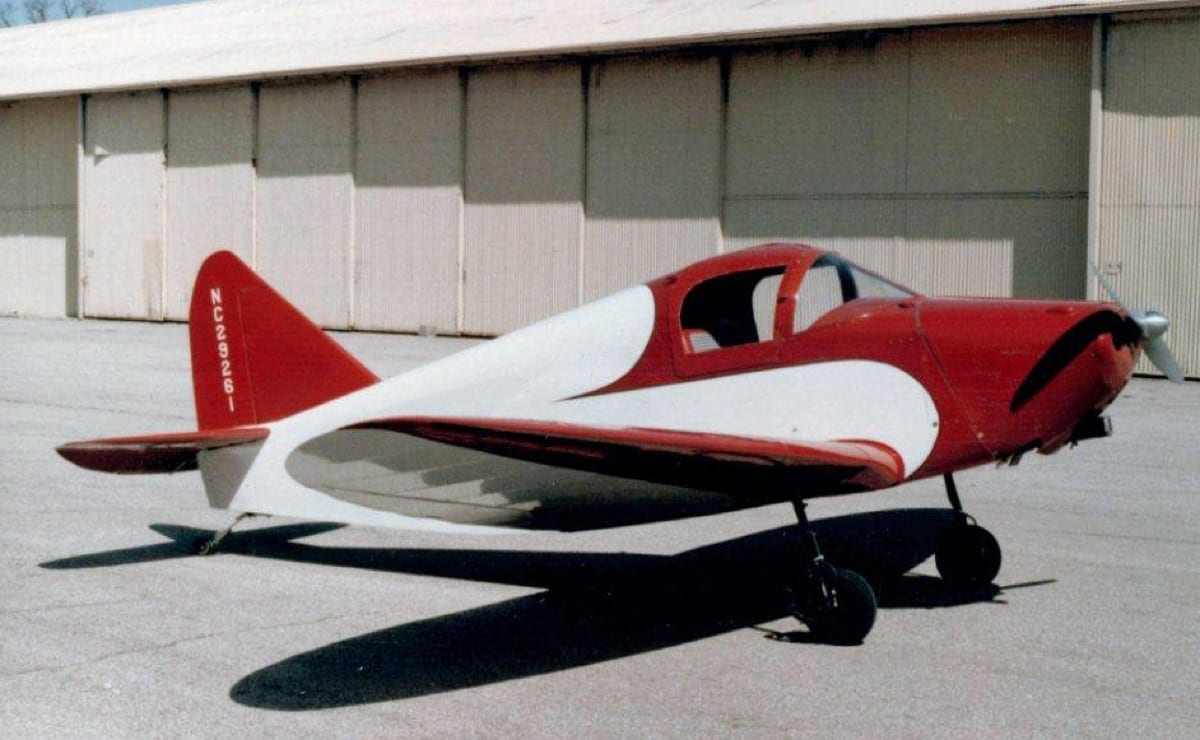 "Harry and his brother, Jack, had a Helton Lark, which was built in the 1960s off this same platform, with a fixed tricycle gear and a sliding canopy. Harry told me, 'since the Lark is a big brother of the Cadet, we have to have a Cadet for our collection.' So I sold it to him, sight unseen."
Jim figured he'd really like to own the Culver his dad bought new, so after selling s/n 129, he sent a Christmas card to Larry Low.
"My note said, 'I know you're not interested in selling now, but in the future if you come to that point, please think of me first and we'll see what we can do — I'd like to have it back.' Larry flew the airplane nearly every day, and his son Tom learned to fly in it and then built a Lancair 235. After Larry passed away in 2008, I talked to his widow and told her I'd like to buy the airplane. So she had Tom call me, and he said he was going to sell one of the airplanes because he couldn't afford hangar rent in California for two, but he wasn't sure which one he'd sell. Then he found that Christmas card I'd sent to Larry, and called me back. Tom said, 'the only reason my dad kept that card was to send me a message' and Tom agreed to sell the Cadet to me."
"It was out of annual, so Tom ferried the airplane down to Paso Robles, where my Uncle Frank Rezich was, and he did the annual on it," Jim continued. "I went out to California, helped him put the airplane back together, flew it one day locally, and then took off and made it home 2-½ days later."
Jim's been flying it ever since, and the C-90's electrical system, along with instrumentation and ADS-B, allows him to fly in and out of his tower-controlled home base, Chicago/Rockford International Airport (KRFD).
Jim, who received his Charles Taylor Master Mechanic and Wright Brothers Master Pilot awards in 2019, is also an ATP-certificated pilot, an A&P/IA, and a DAR. He often flies the Cadet for his business.
"I've got a client that has an airplane at DuPage that I manage the maintenance on," says Jim, "so I make at least a monthly visit there, which is inside the 30-mile ring of Chicago."
NC29272
Jim's two sons, Dan, known as Bug, and Nick, also came to the Blakesburg fly-in in 2020. Nick flew his Citabria (N5025M), and Bug flew NC29272 to the fly-in. Finished in Miami blue and silver, this 1940 Culver LCA Cadet made its first flight in August 2020 after a partial restoration. The fuselage had been restored, but not the wings — and there's a little story behind this.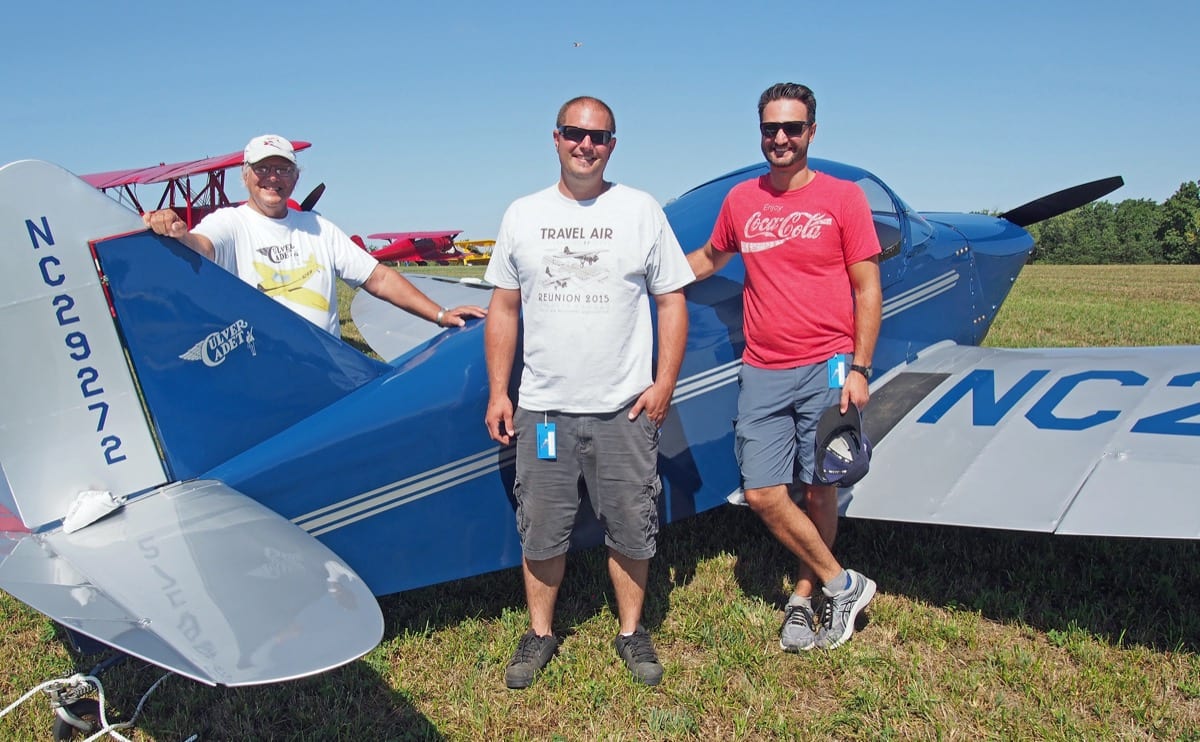 "This airplane, NC29272, was on its way to Oshkosh in July 2019, and the engine lost power," Jim explains. "The guys put it in a soybean field with the gear down near Viroqua, Wisconsin. The airplane flipped over, and it just flattened the fuselage from the cowling to the tail."
The Rezich family decided to get involved.
"This was a real family project to get this Cadet going, because it had a prop strike even though it wasn't rotating, the engine had to be torn down. When we bought the airplane, my sons went up to Wisconsin and recovered it from the accident site. They took the airplane apart, and my older son Nick, who's a CFI with his A&P/IA, took the A-75 Continental and the prop home to Green Bay. He went through the engine, and took the prop up to Anderson Propeller in Minnesota. They were able to straighten it out. Bug brought the rest of the airplane back to his shop near me. He's got a paint booth and he did all the work. He also made the first post-restoration flight. I'm kind of the big technical advisor and financier for all this!"
Serendipitously, Jim bought a project Culver Cadet in 2018. It didn't have a data plate or an engine, but it did have a fuselage, along with wings and tail and landing gear.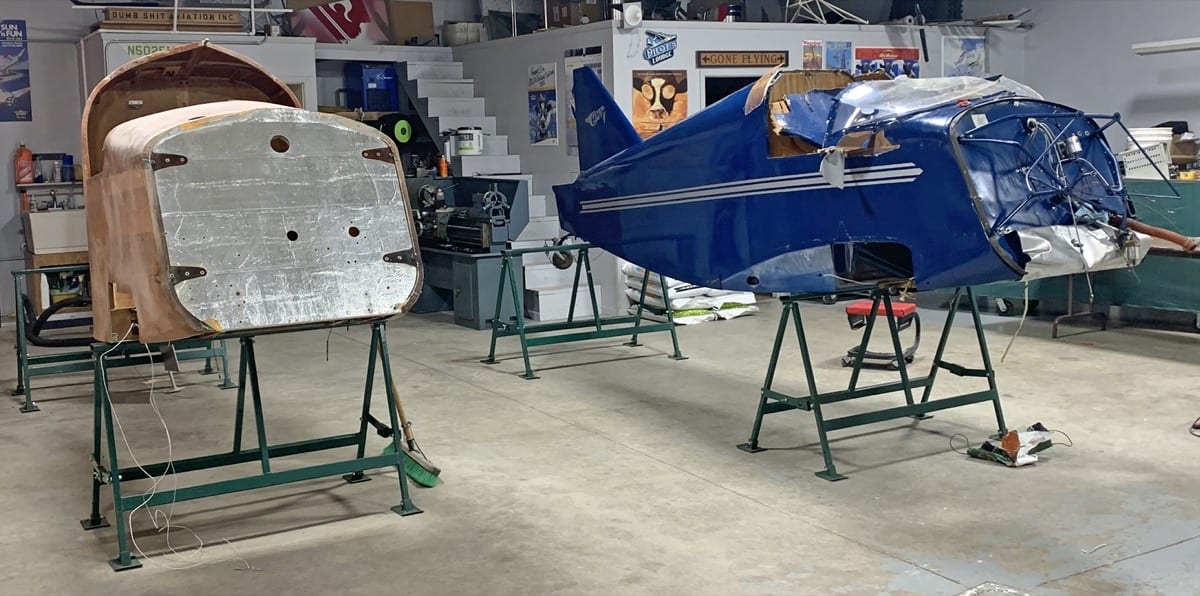 "So what we did," smiles Jim, "is we grafted that fuselage to this airplane (NC29272).That's the best way to describe it. We were lucky that the fuselage was in really good shape. We had to recover it and repaint it obviously, but the doors were pretty good. We had to do all the glass, and make all the windshield framing, and a new cowling and engine mount."
Fly-in attendees showed their approval of the Rezich restoration by selecting NC29272 for several awards: The Classic Sweepstakes, Marginal Aviation and Wisconsin Chapter Choice, and the Lyle Hoselton Memorial Award for Best Workmanship by an Owner.
Bug keeps the Culver at his 2,400-foot private strip (IS78).
"I grew up around flying, but I only got into flying in the last 10 years," he says. "I used to get airsick when I was little, and that sort of went away with time, so I figured I might as well learn to fly. I learned in a J-3 Cub, and then I got my private in my brother's Citabria, so I had plenty of tailwheel experience before transitioning to my dad's Culver. It wasn't bad. The hardest part is getting in and out of the airplane — it does feel small, but once you're in it, you're good."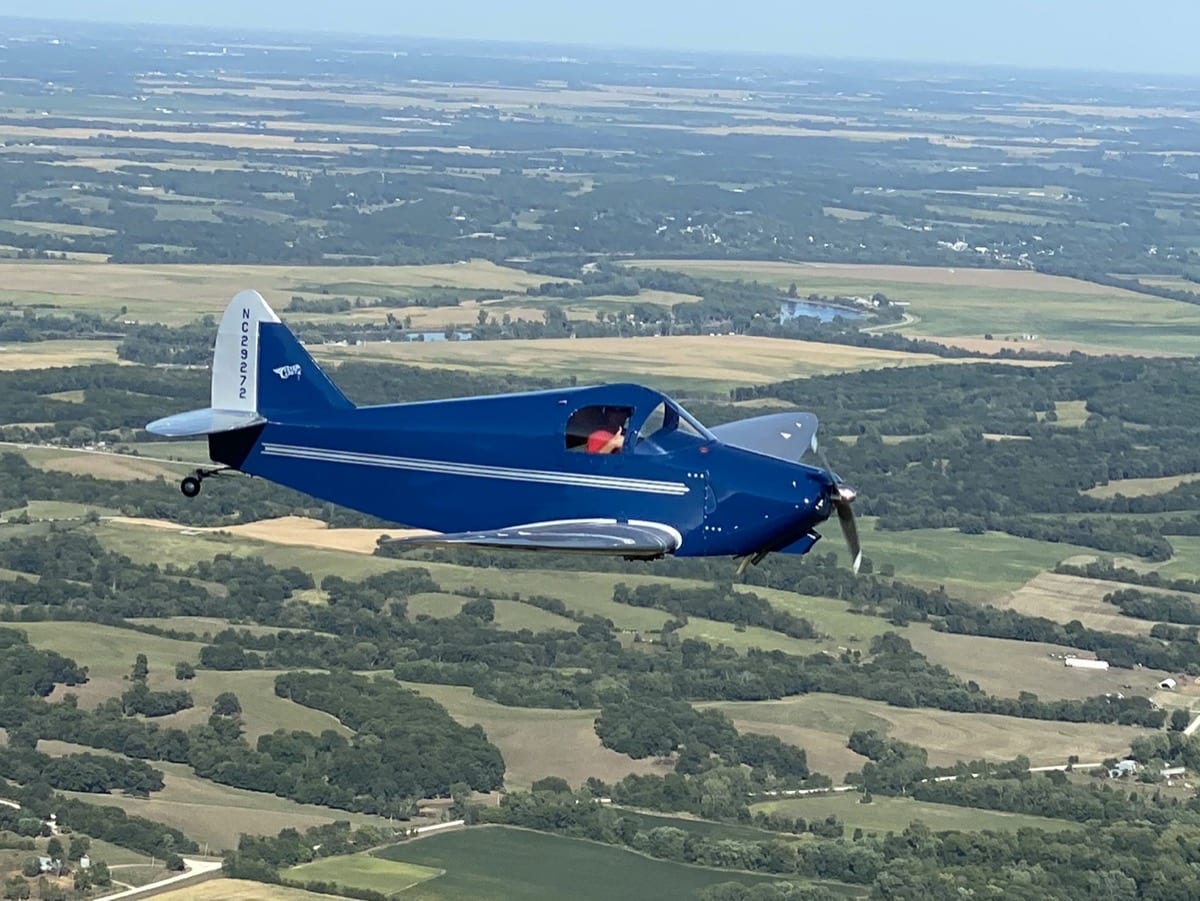 Nimble Flyer
Jim's Culver cruises at 125 mph, while Nick's Culver seems to be cruising about 110 mph. They hadn't checked the airspeed indicator for accuracy, nor had they flown side-by-side yet to compare their speeds.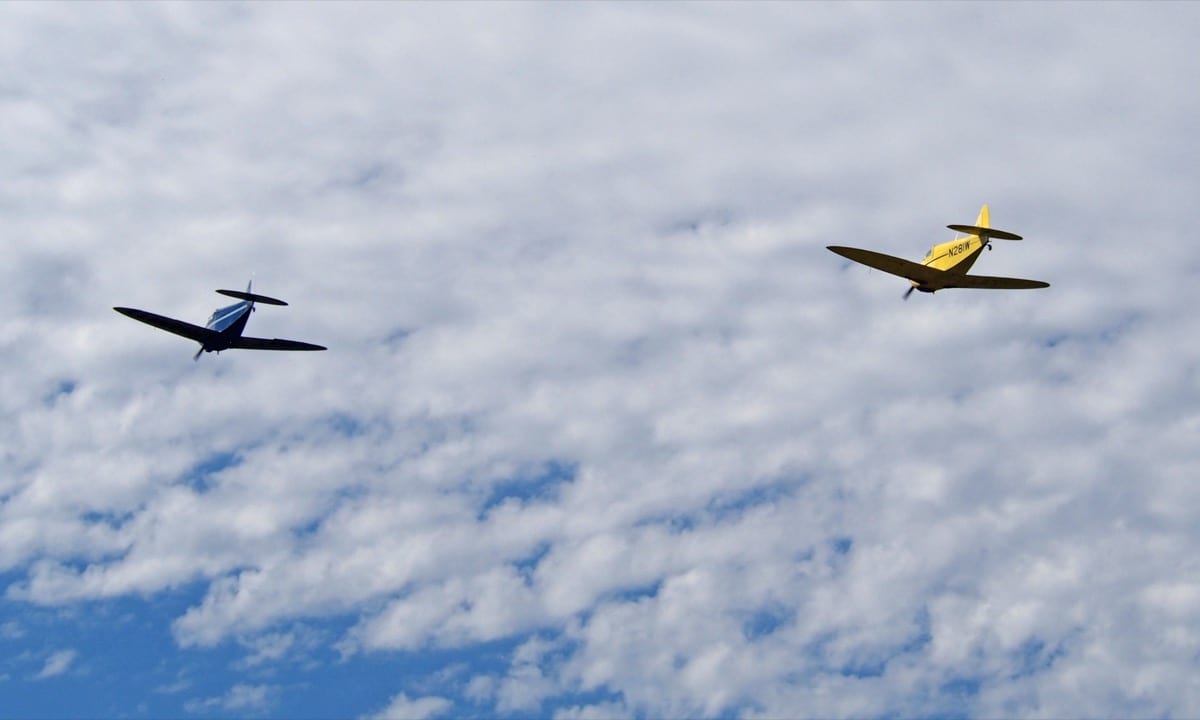 When asked what Jim likes best about flying the Culver Cadet, he quickly and happily responds, "It's a hoot to fly, it's so nimble! The Cadet doesn't have any bad habits; everybody looks at them and goes 'oh, they're short coupled!' But my answer to that is, 'no, if you can fly a Citabria you can fly one of these!' The sight picture over the cowling is almost identical to a Citabria."
"When you fly it in cruise, you just fly it with a fingertip and your thumb — that's all it takes, if it's smooth," he adds. "If it's not smooth, it's a different story! They're one of the most efficient airplanes ever made."
More Photos
The Rezich family recently completed a partial restoration of this 1940 Culver LCA Cadet.

NC29272 received mutliple awards during the 2020 AAA/APM Annual Invitational Fly-in.

Side view of the diminutive Culver Cadet, designed by Al Mooney.

Jim taxis out for takeoff in his Culver Cadet.

The Cadet has all wood construction with a plywood monocoque fuselage, horizontal and vertical stabilizers and entirely covered with fabric.

Close up of NC29272's panel – note the airspeed, oil temperature and oil pressure instruments have "Dart" on them.

The main gear is manually raised and lowered with the chrome wheel, and the red knob is the locking mechanism. The small windows in the floorboard allow a visual check of the gear position.

Head on view of N281W, which has been modified with a C-90 and McCauley prop.

Aft view of the Culver Cadet reveals its attractive, racy form.

Close up view of the tailwheel, complete with a handy built-in tow bar adapter.

The Culver Cadet logo.

Jim flies by in his 1940 Culver LCA Cadet.

NC29272 flies by Antique Airfield.

Dan makes a flyby in N281W at Antique Airfield.