I recently bought a car that has a backup camera. At first I was annoyed at the distraction, but I soon learned "I can't live without it." This is an example of my love/hate relationship with technology.
As a reader of The Pulse of Aviation, I read condensed NTSB Accident Reports regularly. I occasionally have read about pilots flying taildragger aircraft having accidents while taxiing about the airport. Their issue seems to be limited forward visibility while taxiing due to the design of the aircraft.
Simply put, the pilot cannot see the space directly in front of the plane.
At the outset I acknowledge that many conventional gear aircraft have no issues with forward taxi visibility at all. My concern was only those aircraft with a large visibility issue directly in front of the plane.
I do not own a taildragger but I have an airport neighbor, Dave Hardin, who does have taxi visibility issues with his 1973 S1C Pitts Special.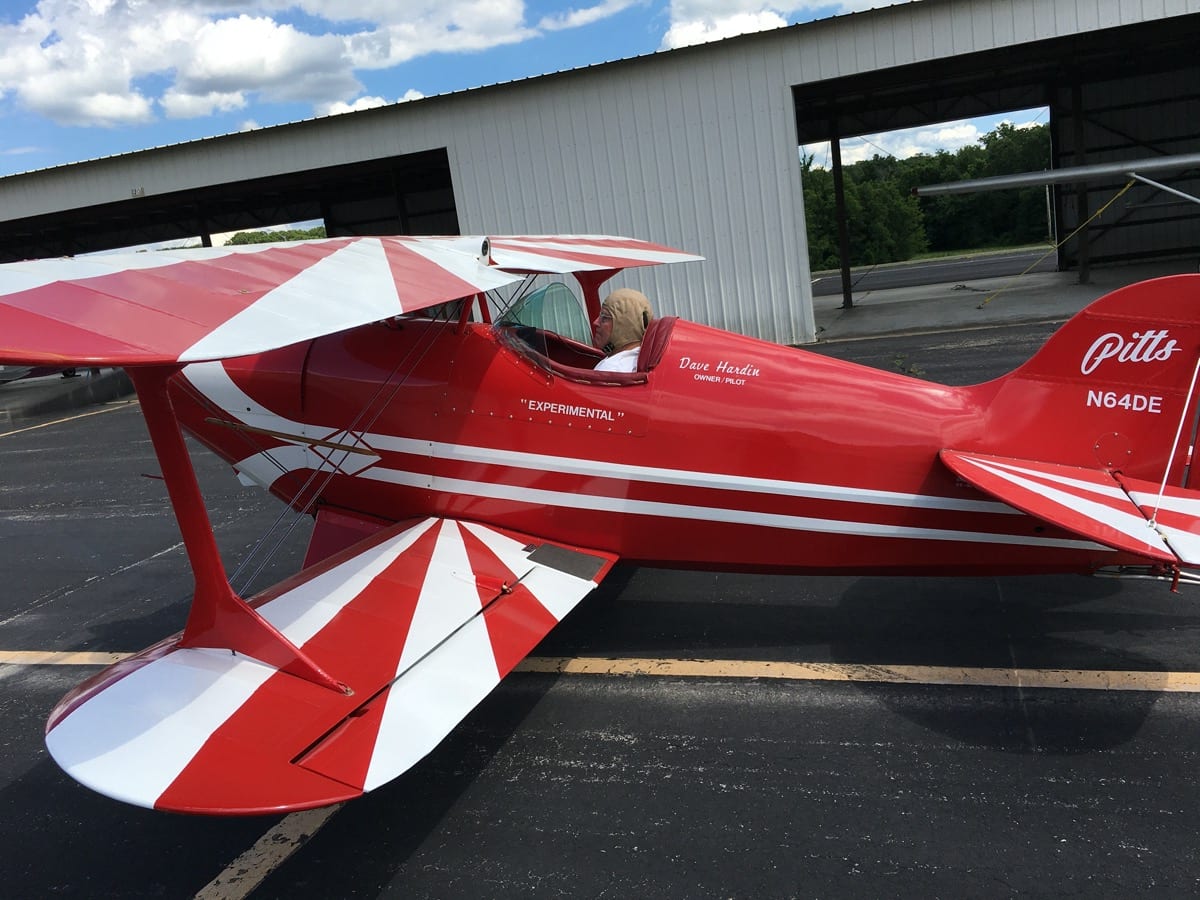 The design of this beautiful aircraft is such that the pilot cannot see the area directly in front of the fuselage while in taxi. Dave uses "S" turns and other techniques to negotiate airport taxiways.
I wondered if an automobile backup camera would help. I purchased an inexpensive backup camera (less than $50) to check out the concept and Dave agreed to "test drive" it for me.
The camera and display screen are 12 volt and powered by a connection to the cigarette lighter auxiliary power unit. We temporarily attached the camera to the wheel strut with a Velcro strap.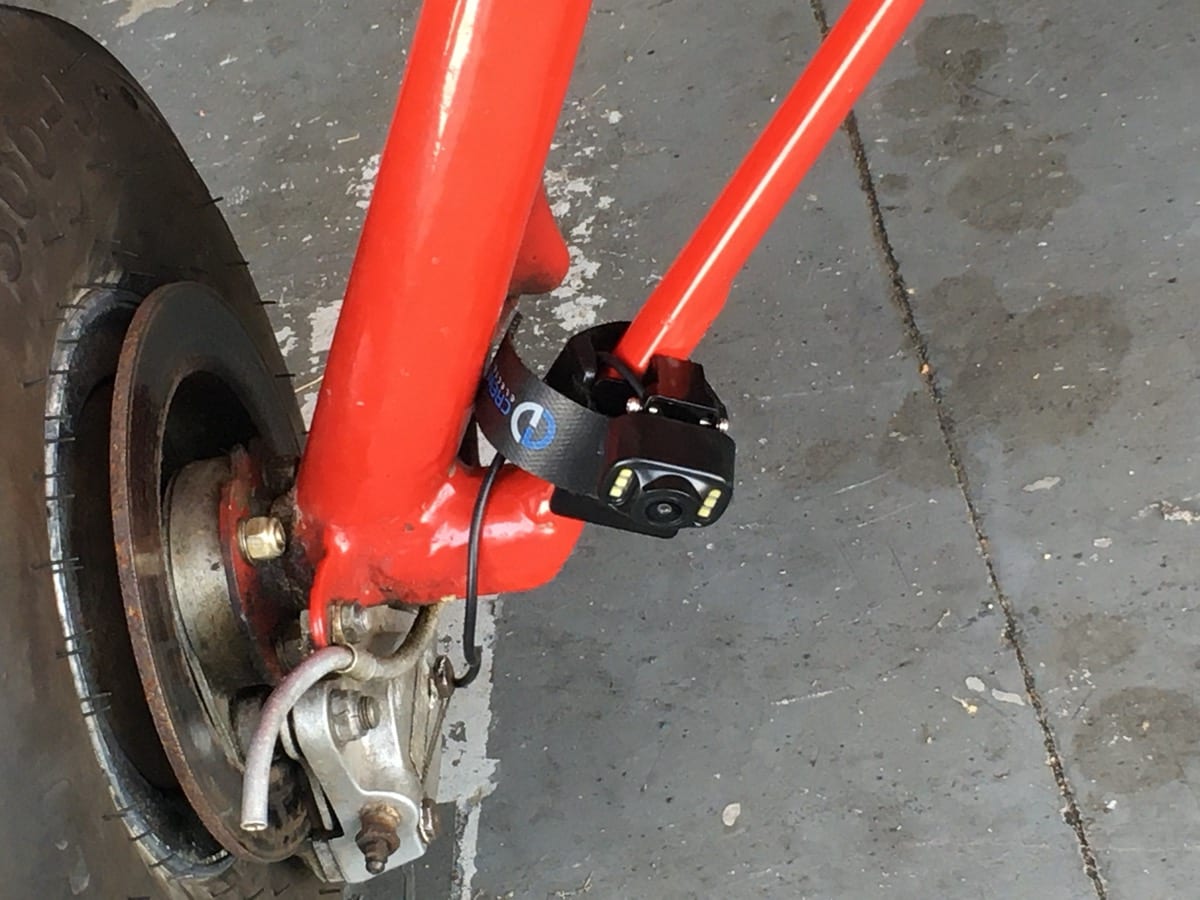 Next we placed the monitor screen inside the cockpit and Dave walked in front of his plane to be sure it would display the area directly in front.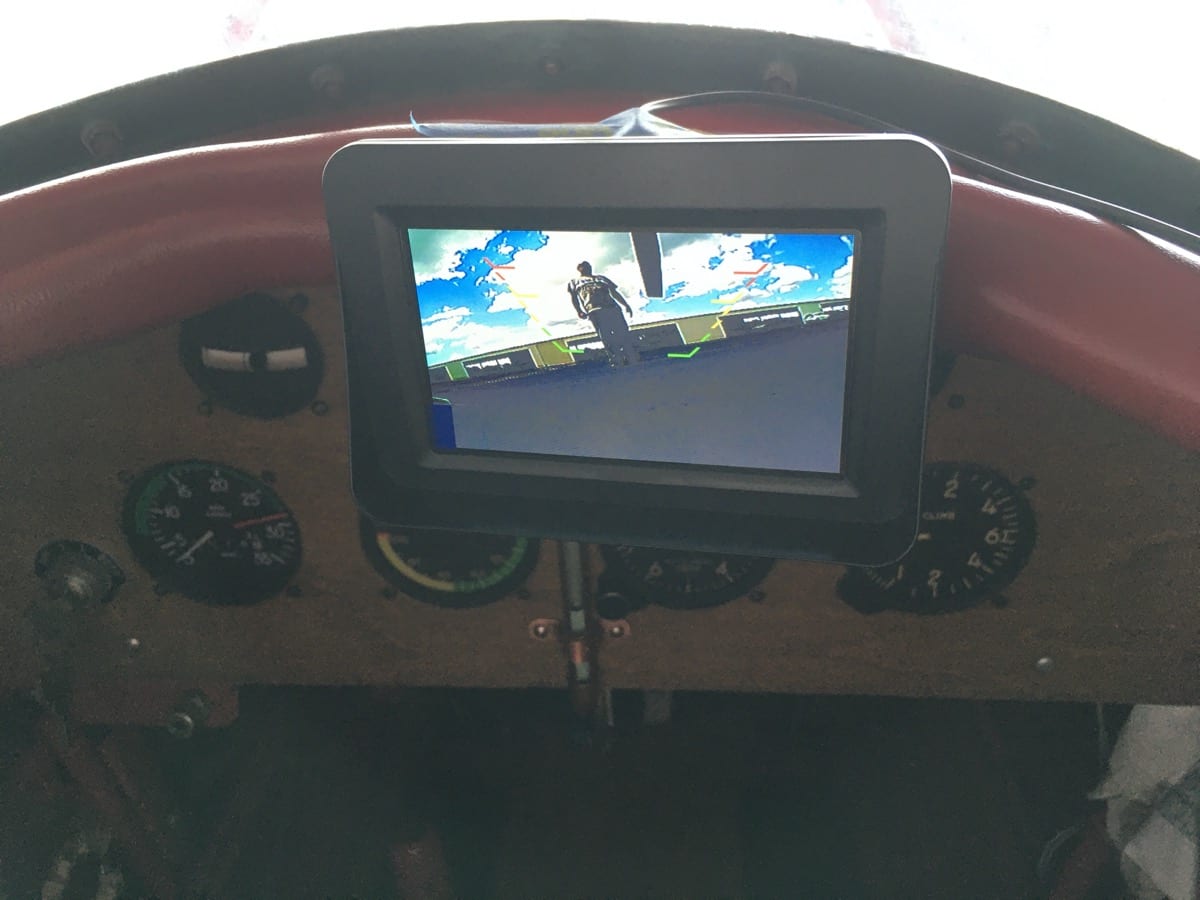 I would soon learn that an auto backup camera displays a reverse image on the monitor for the convenience of the auto driver and it was necessary to switch the camera image from reverse to normal. Before startup we again verified that the camera would display the "blind" area not visible from the cockpit.
After startup, Dave taxied around the airport several times and reported that he could see the entire area in front of his Pitts on the monitor screen at all times. He found it easy to follow the yellow taxi stripes without ever looking outside the cockpit.
He did not attempt flight because more permanent component attachment is necessary prior to flight, however it is apparent that this system is useful and may interest someone who owns a conventional gear aircraft with limited forward visibility.
I used an inexpensive camera system. Other auto backup cameras are more sophisticated. Some are completely wireless and some can be made to work with your smartphone.
I also learned from talking to my A&P mechanic that the method of attachment of any item to a certified aircraft is carefully regulated, so consult your mechanic prior to installing anything on the exterior of an aircraft, even temporarily.
My experiment demonstrates that an auto backup camera could be used to help a taildragger taxi to and from the runway. Relatively inexpensive and easy to install, backup cameras may add an additional layer of taxi safety, especially at busy airports.
Most important it may also help keep these taildragger drivers out of the NTSB Reports and make taxiing a little more relaxing and fun.