The International Building Code (IBC) currently limits the size of residential hangars to 2,000 square feet and requires them to be on the same lot with a one- or two-family home. And since IBC is used "as a base code standard" in most of the United States, it is the defacto code of the land when it comes to non-commercial hangars.
For context, the original 40-foot-wide by 30-foot-deep hangar my parents built at Shady Acres Airpark, where I grew up, was 1,200 square feet. When I returned from college for Christmas break one year I walked into the hangar and was surprised to see they had added another 40 feet to its depth. The enlarged hangar was 40 foot wide by 70 foot deep and 2,800 square feet.
Before the addition, our Robertson B1-RD (which hung from the rafters), the Piper J-3 Cub, and the Cessna 172 Hawk XP enjoyed the cozy confines of that original footprint. Our Beech Baron was relegated to the front yard. After the addition, all four, with very precise parking, fit inside. There wasn't a lot of extra room, but they were all under cover.
Since the hangar addition happened in the late 1980s or early 1990s, I'd hazard a guess this was done before residential hangars were a thing in the IBC or Mom and Dad received a local variance that is now long-ago grandfathered.
The IBC is updated every three years. This year — 2021 — is the next update.
Ron Heidebrink is the developer and manager of the Myrtle Beach Hardee Airpark (SC21) in South Carolina. He's dedicated a tremendous amount of time and effort to see the limits of a residential hangar increase to 5,000 square feet.
In Ron's case, he'd also like to offer residential hangars without the need to co-locate with a home. His airpark is about 10 miles inland from Myrtle Beach and there are many airplane owners in the area who would like to have a residential hangar near by. SC21 may be unique on that particular topic, but having that flexibility would benefit airparks around the country.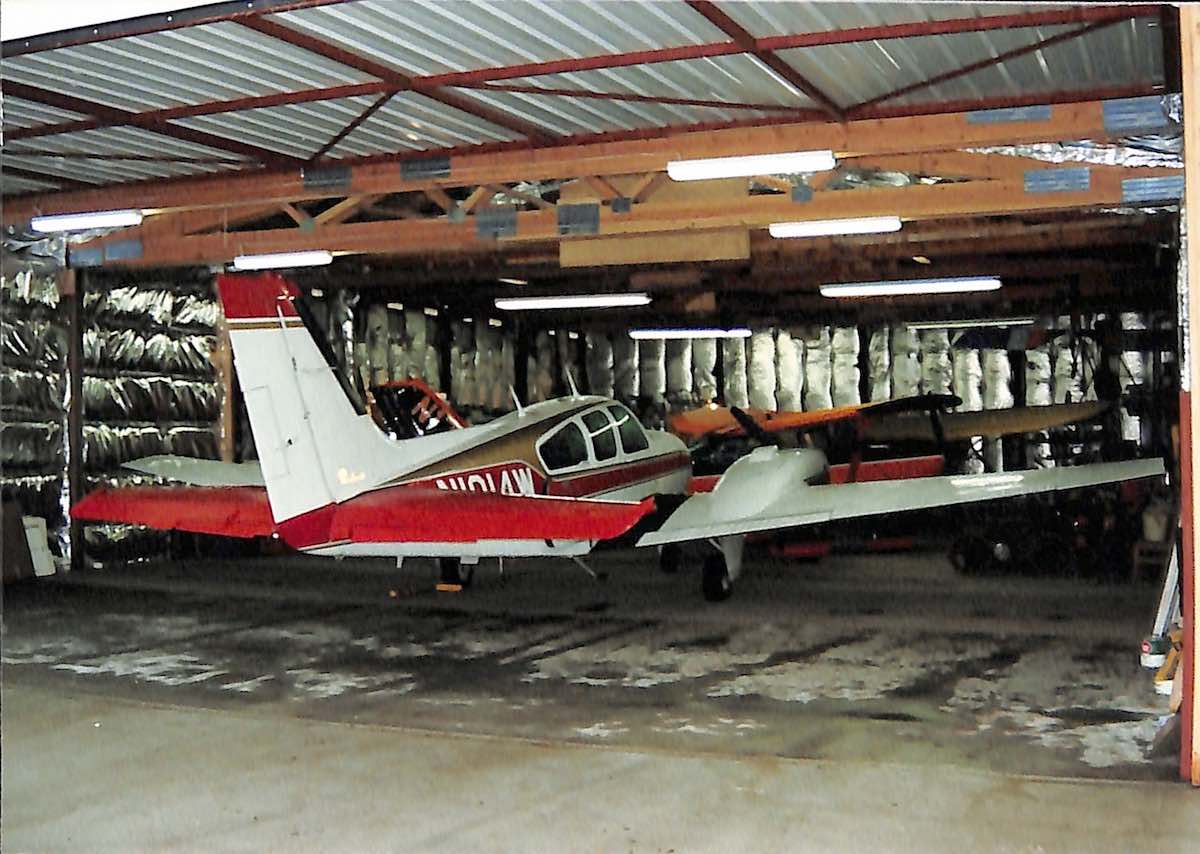 For airpark homeowners who own more than one airplane, being able to park your planes inside, without requiring yoga moves to position them, is of tremendous benefit. Not to mention greatly reducing the chances of hangar rash. When I think back to our hangar at Shady Acres, while 40×70 was a tremendous improvement, 50×80 would've been ideal for the airplanes we had at the time. That's 4,000 square feet.
I've spoken with a handful of homeowners at airparks around the country who have told me they've also run up against the 2,000-square-foot limit. The local officials in charge of construction permitting point to the IBC as the "law of the land." In a few cases, the homeowners have requested and received variances from the 2,000 foot limit. I wish I had taken notes from those conversations.
Ron and I have spoken a few times on the topic and he's sent me a great deal of IBC documentation. He's seeking a bit of information to bolster his efforts and I'm hoping some of you will be able to help him. Specifically, his questions are:
Has anyone been able to get a residential hangar square footage increased from 2,000 square feet to closer to 5,000 square feet?
Has anyone been able to get a residential hangar on a deeded lot without a residential house?
Has anyone been able to get residential hangars in a group, at an airport/airpark that is individually or privately owned?
How close are residential hangars to property lines or to another hangar?
You can share those details on where, when, and how with Ron at 843-756-8220 or ron@hardeeairpark.com.
I was lucky enough to spend the first 18 years of my life on an airpark. It was a tremendous lifestyle. Now that I'm 50, I look back on those days with almost Norman Rockwell nostalgia.
As Ron says, "It is time to change residential hangar codes to satisfy today's aircraft owners."