Most pilots feel a tremendous sense of accomplishment and satisfaction when they first solo…and earn their private…and add on ratings or learn to fly tailwheel aircraft. But few will ever embrace the extraordinary feeling of achievement that arises from the challenges of building their own airplane — literally from the ground up — and flying it.
Dan Helsper of Monticello, Iowa, is one of that very rare breed. He has poured so much of his life energy into building his Pietenpol Air Camper that it would be difficult to know one without the other. The airplane is the culmination of a promise he made to himself when he was just 16.
After soloing at 14 in a Schweizer 2-22 glider in 1968, two years later Dan was taking powered flying lessons in a Grumman American Yankee at DuPage County Airport in Illinois. There, the sight of a Pietenpol nestled in a row of airplanes stopped him in his tracks.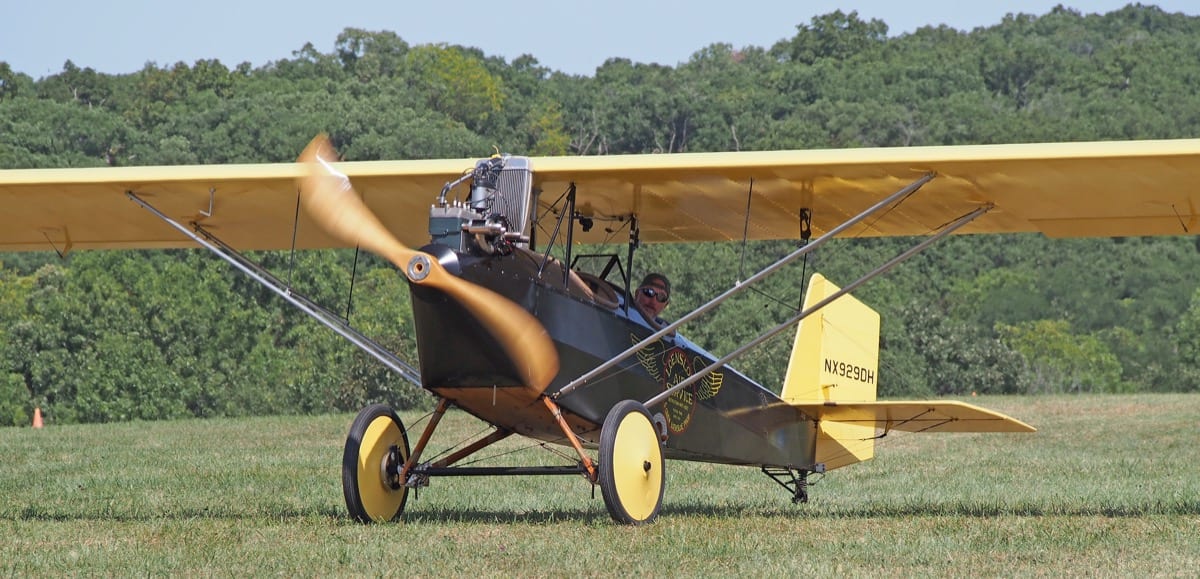 "Out of the corner of my eye, I caught a glimpse of it," says Dan, adding in a reverent tone, "It was the most beautiful thing I had ever seen. I stopped, walked over to the airplane and I couldn't believe my eyes. It was just gorgeous with its parasol wing, old-time engine, and open cockpit. I looked down at the data plate and it said Pietenpol Air Camper. I vowed that day that I was going to build one of these some day."
As the years passed by, Dan was consumed by the responsibilities of business and family, but was able to stay active in aviation. He earned his commercial license and owned a Champ and then an Aeronca Sedan, and later obtained his A&P.
He also remembered his promise to himself. At 45, he started building his Pietenpol from scratch in his backyard hangar at Poplar Grove Airport (C77) in Illinois. Starting with a set of plans and raw materials, he devoted 10 years to learning and using myriad skills to build the virtually all-wood airplane.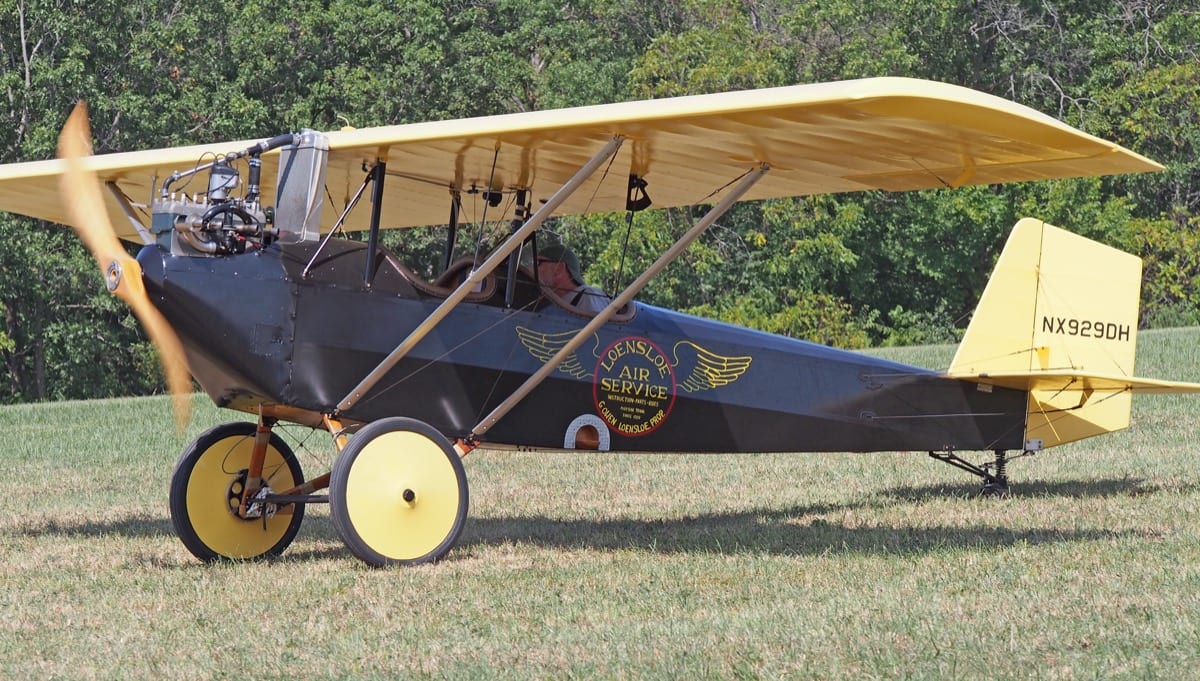 One-piece Wing
While some Piets are built with a center section and two wings, Dan built his with a 29-foot one-piece wing, per the original plans. He used a self-designed rotisserie for the construction phase, and carefully planned the wing-to-fuselage installation using his own homemade wing stands.
"I picked up the tail and leveled the fuselage, and had some buddies come over and put the wing on the tall wing stands. I lowered the wing little by little, side to side, until I lined it up with my bolt holes on the cabane struts. I was able to install those four bolts and then from there, I made sure that the wing was perfectly flat — there's no dihedral in this wing at all. I used a laser to make sure that I kept everything in line, and then I took this streamlined aluminum stock and calculated what the lengths were and everything that I would need to make the wing struts."
Cockpit Details
The beautifully-detailed wood instrument panel features antique instruments (purchased through eBay), and the wicker seat is another touch of authenticity. Dan, ever intrepid and patient, taught himself the skill of wickering.
"I bought a book and the wicker materials, and then wickered in the middle of winter. It was fun," says Dan. "Half the fun of building this airplane was learning the next required skill."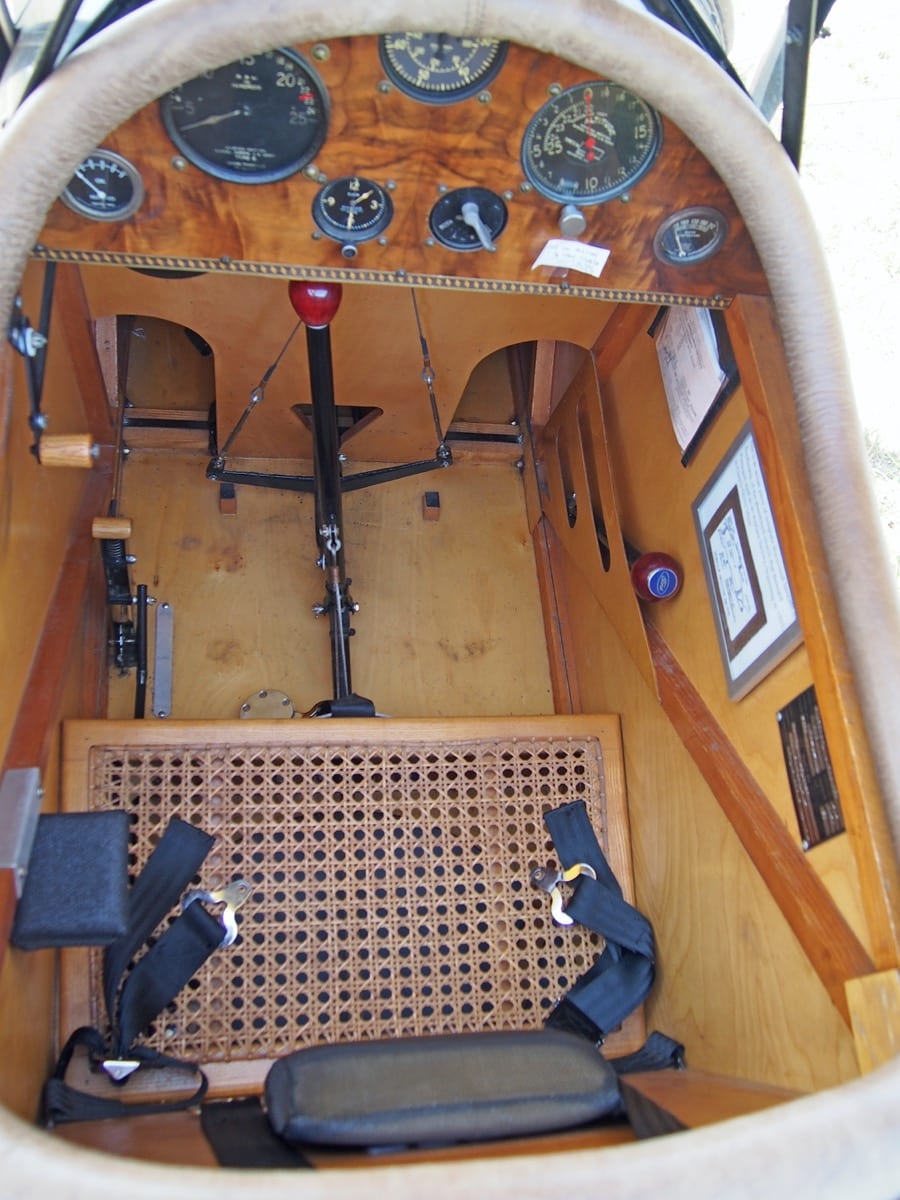 Another pristine detail is the cockpit coaming. Dan made his living in the industrial sewing field, and devised a way to make the coamings virtually wrinkle-free.
"It's almost impossible to take a flat piece of leather and make it do all those compound curves without putting wrinkles in it. So I got some pipe insulation foam from a hardware store, and I cut this piece of 7-inch-wide leather perfectly straight. I used a spray contact cement on both the foam and leather, and then dropped the foam down onto the leather and rolled it," explains Dan. "I let it dry in that perfectly straight condition so that the leather was glued 100% to the foam. When you bend the foam the leather can't go anywhere except to form little tiny wrinkles."
Engine and Prop
Model A engines are still plentiful since Ford made so many of them, so Dan was able to easily get one.
"The Model A came out of the factory with 40 hp, but this one has a high compression head so it's a little bit more. I made a three-view drawing of a radiator," says Dan, "and Griffin Radiator in Georgia built it in about two days for me."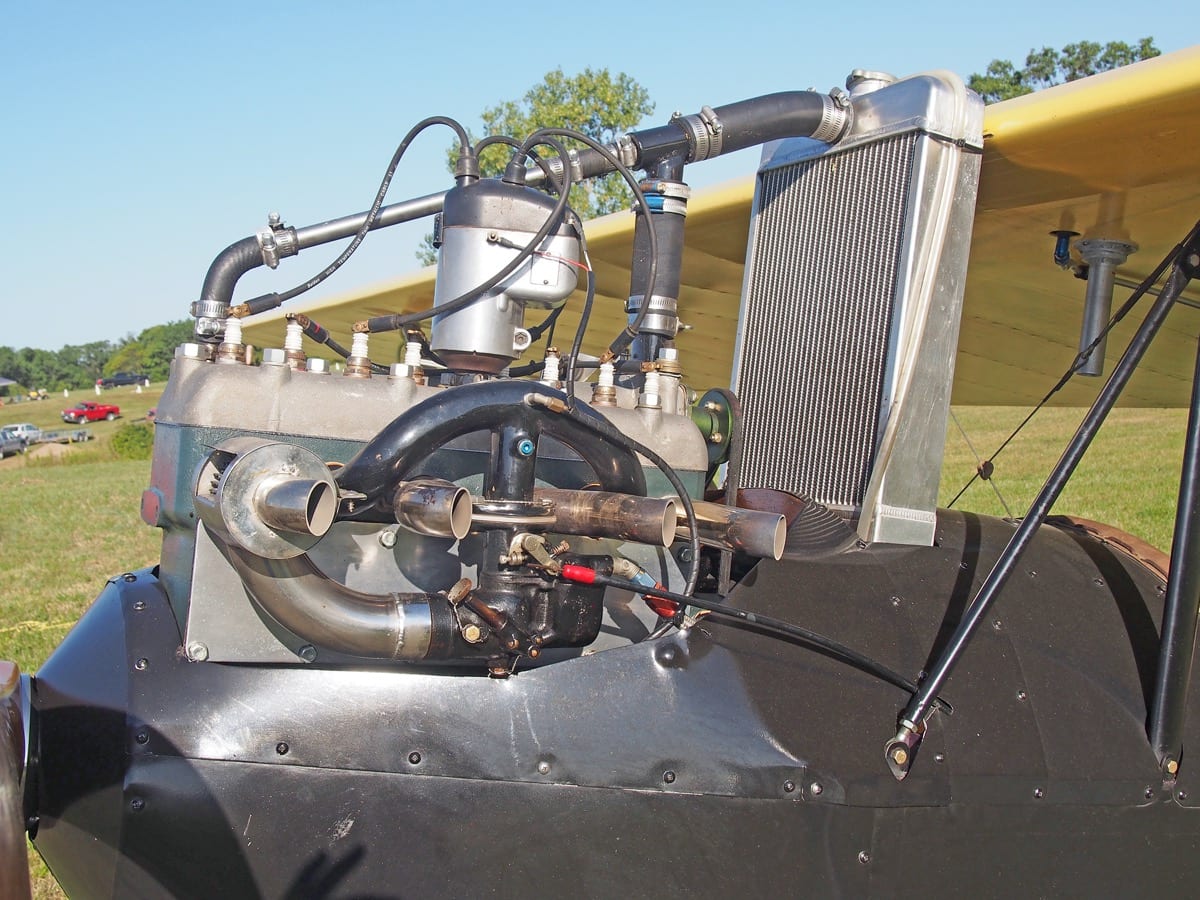 NX929DH's scimitar prop is one of its most striking features. You won't find another one just like it, because Dan laminated all the wood and carved it himself.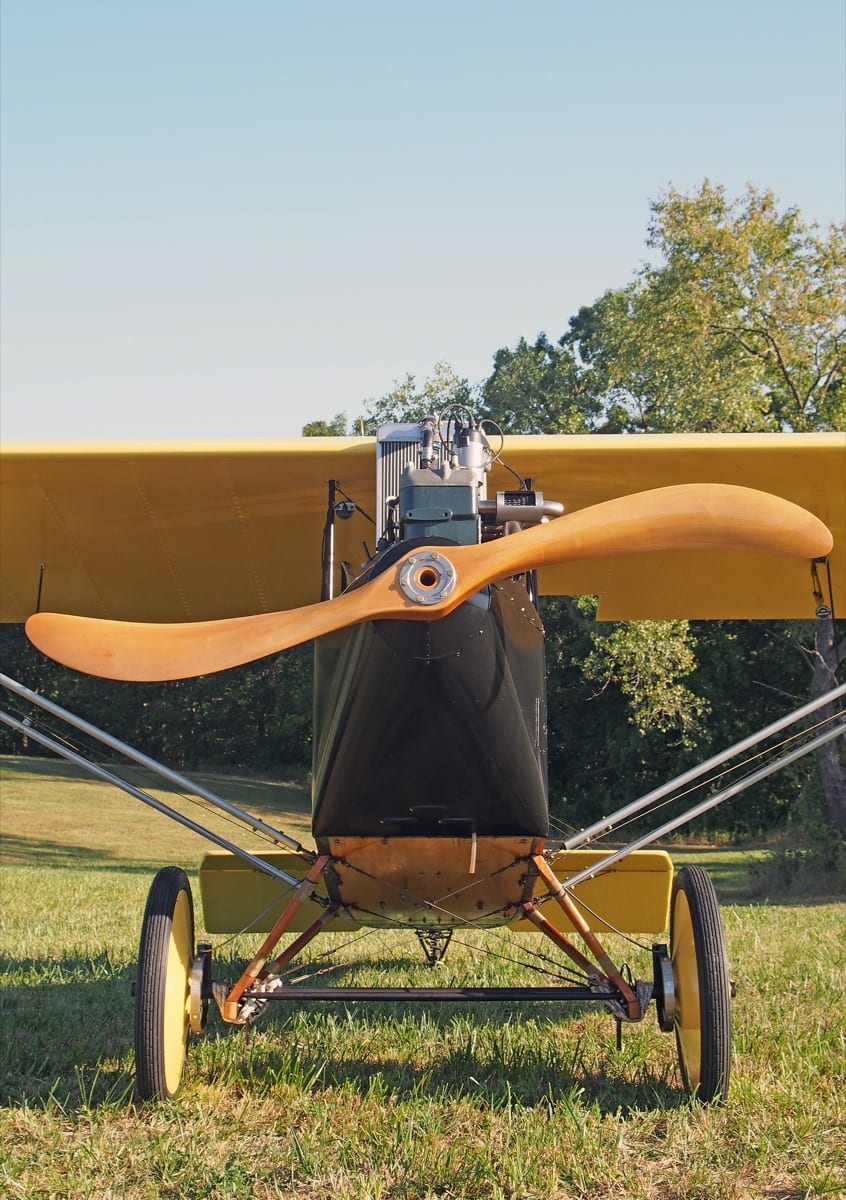 When asked how he learned to do that, Dan replied: "I went to Oshkosh in 2008 and there was an older gentleman who was doing a prop carving demonstration under one of those little tents, so I just stayed there for three days. I watched everything he did, took pictures, listened to every word, wrote it all down, and when I came home I tried it. My first one was a failure. I learned a lot from mistakes, and then I had a successful one on my second try."
"I carved one side completely from start to finish, then I made a series of templates every 6 inches to get the curves, and I marked the template where it came from. Then I transferred that information over to the other side."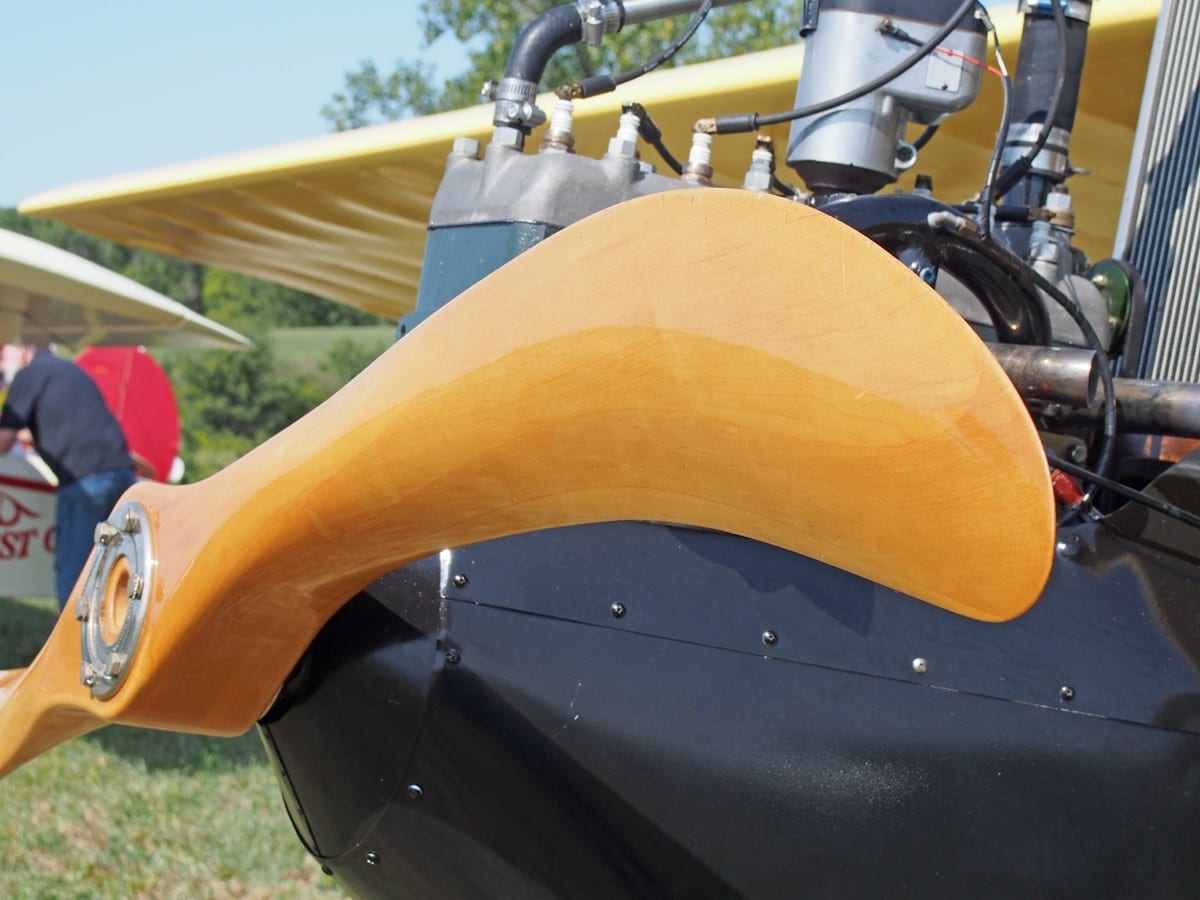 Piet Flying
The Piet carries 11 gallons of fuel, burns 4 gph, and Dan will typically fly legs of an hour and a half between fuel stops on cross countries. Since the airplane doesn't have much creature comfort, he's usually ready to get out of the cockpit by that time, anyway.
When he lived in Puryear, Tennessee, he flew the Piet to Oshkosh three times. NX929DH is Dan's only airplane now, and the only Pietenpol at his home airport, Monticello Regional Airport (KMXO). In the warm months, he typically flies about 60 hours — he finds the Iowa winters are just too cold to fly.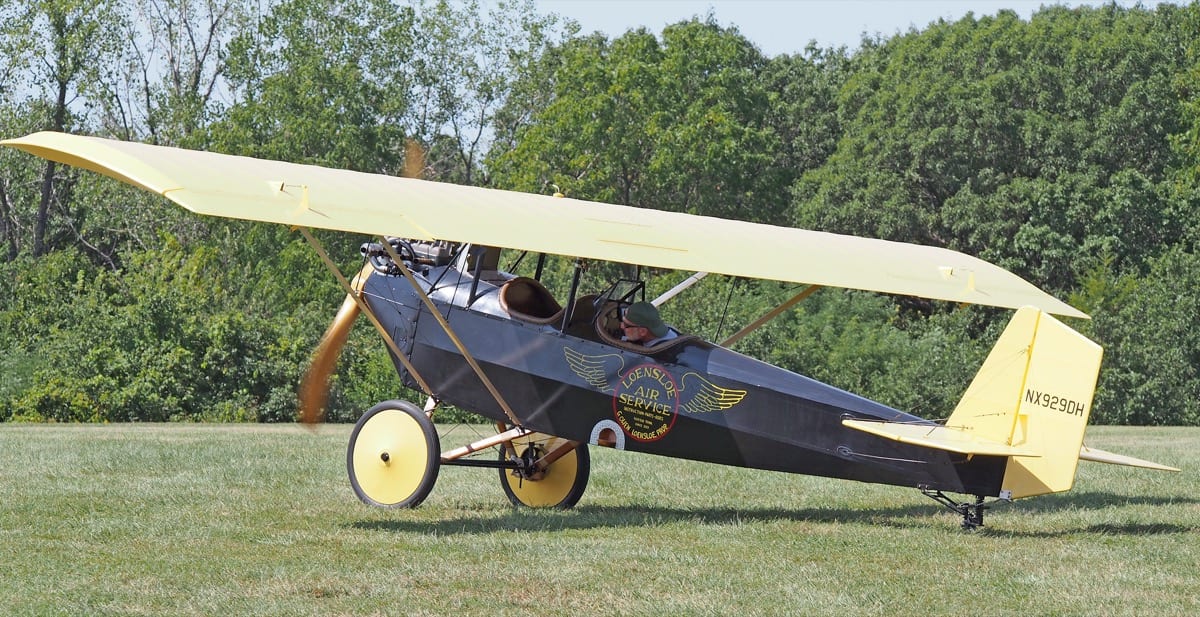 Dan well remembers his maiden flight in the Pietenpol in June 2010.
"It was kind of nerve wracking. I had quite a bit of taildragger experience, so it wasn't that that I was worried about. It was just, you know, you basically put your whole life into something like this, and then you're the one that has to test it," he recounts, "and so I just said a prayer, put the throttle to the firewall, and took off. It was all new to me — the airplane, the engine, and me — because I'd never flown it before, and you don't know what it's going to do."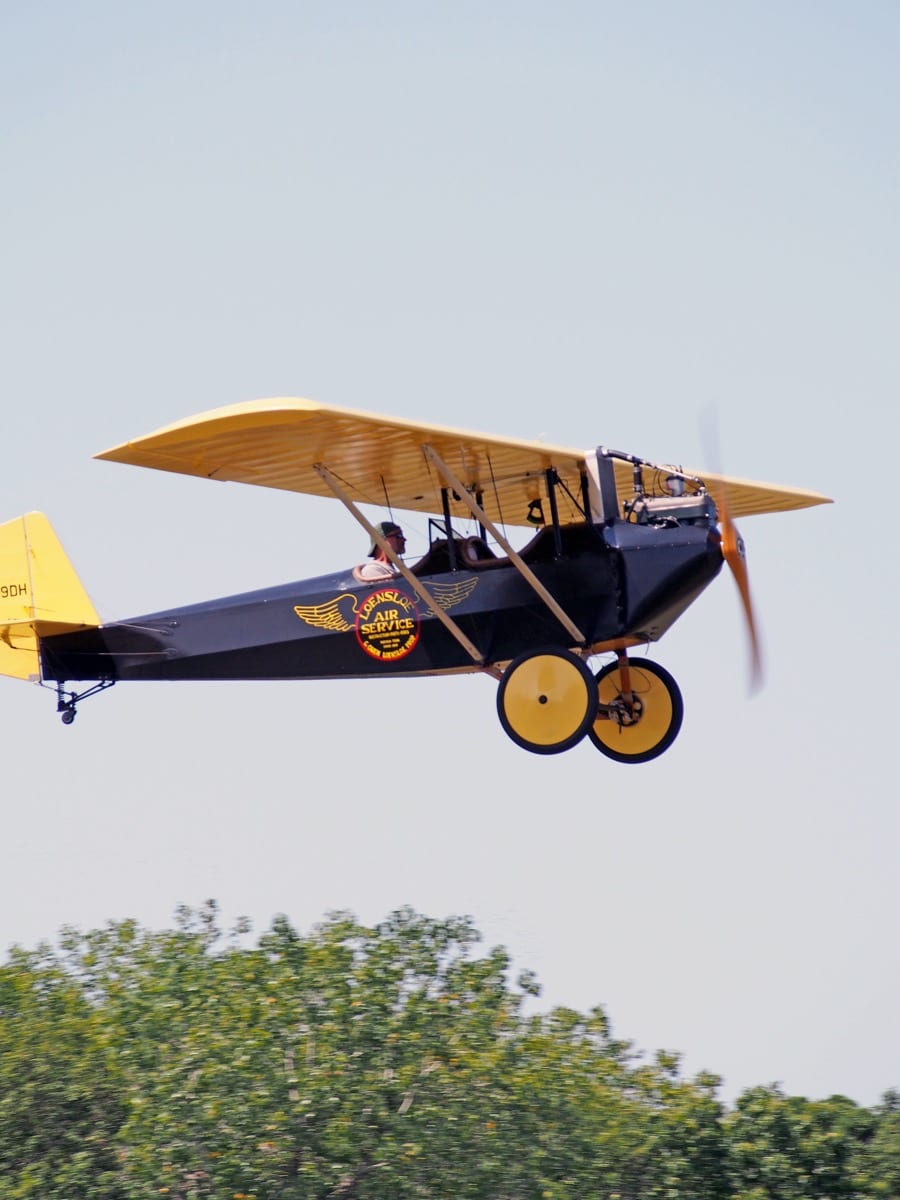 One particularly challenging aspect of flying NX929DH is the lack of forward visibility due to the Model A engine's radiator.
"That's tricky; it's not something you really get used to and it's kind of annoying," says Dan, "but when I started this project, I wanted to make it as original as I could to Bernard Pietenpol's 1929 design. So I had to use the Model A, and I had to put the radiator there."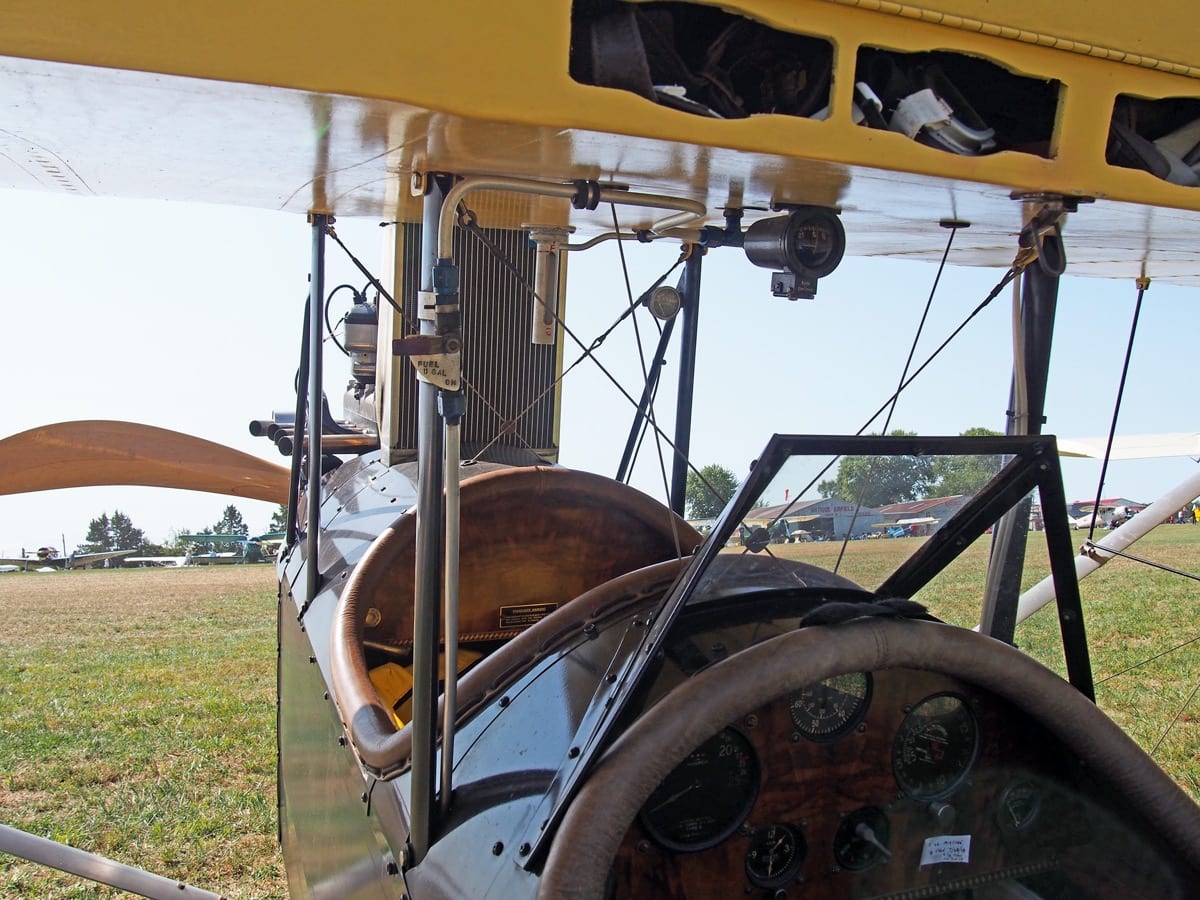 Measuring 17 feet 8 inches from prop to tail, the Piet has an empty weight of 717 pounds and a gross weight of 1,170 pounds. It cruises around 65 mph and stalls at 35 mph, and is easily affected by even light turbulence.
"You get kicked around and jostled with any little wind puff," he says. "It's very slow flying, and it's easy to land except for the fact that you can't see because of that radiator. You're so slow you just kind of plop it down in a three-point attitude."
Low and Slow
The phrase "low and slow" is often used to describe Pietenpol-style flying, and that was the impetus for the logo Dan handpainted on the Piet's fuselage.
"I was trying to dream up some kind of a logo and I laid awake at night and kept thinking 'low and slow' … then I thought, hey! What if I make it say 'low and slow' but spelled it differently," laughs Dan, "so that's what I did, and the proprietor of 'Loensloe Air Service' is 'G.Owen Loensloe.' I knew I wanted to use a period-type font and I looked and looked, but just couldn't find what I was looking for. Finally I did some research on old airmail airplanes on the Chicago Tribune website and bingo! I found the font I wanted."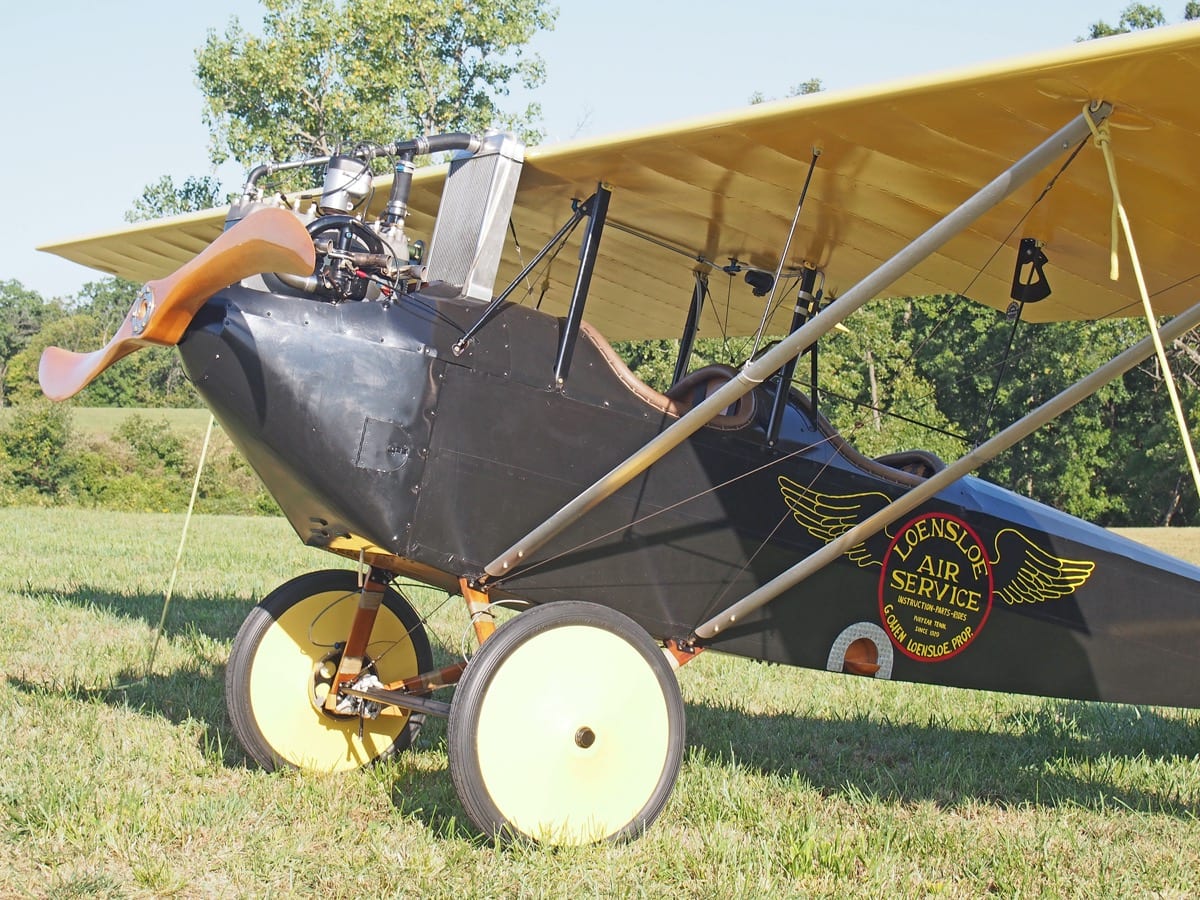 The entire building process was time consuming, yet an ardent labor of love … and ultimately, elucidating and deeply rewarding. In 2016, NX929DH received a Plans Built Champion Bronze Lindy at AirVenture.
Dan has absolutely no regrets about investing 10 years of his life in the project.
"The best thing about flying it," he reflects, "is the pride of knowing it's your own creation, 100%, and the fun of the open cockpit. It's the freedom that you feel landing on the grass — it's just pure fun!"
Today, it's Dan's Pietenpol that stops passersby in their tracks — perhaps inspiring another young aviator to build and fly, just as he was inspired so many years ago.