Send Solutions has introduced Land-DAR, a landing altitude callout assistant.
Company officials hope the new product will help general aviation pilots improve their landings by providing accurate above the ground callouts.
"Landings account for more than 40% of accidents in aviation," company officials noted in a prepared release. "A stabilized, consistent, and accurate approach can minimize landing problems."
"Traditionally the main criteria for round-out and flaring an airplane is based on depth perception," they continue. "Truly, landing is, in essence, an art based on visual cues processed by the pilot. Land-DAR can change this art of landing into more of a science with specific information as to height above the runway."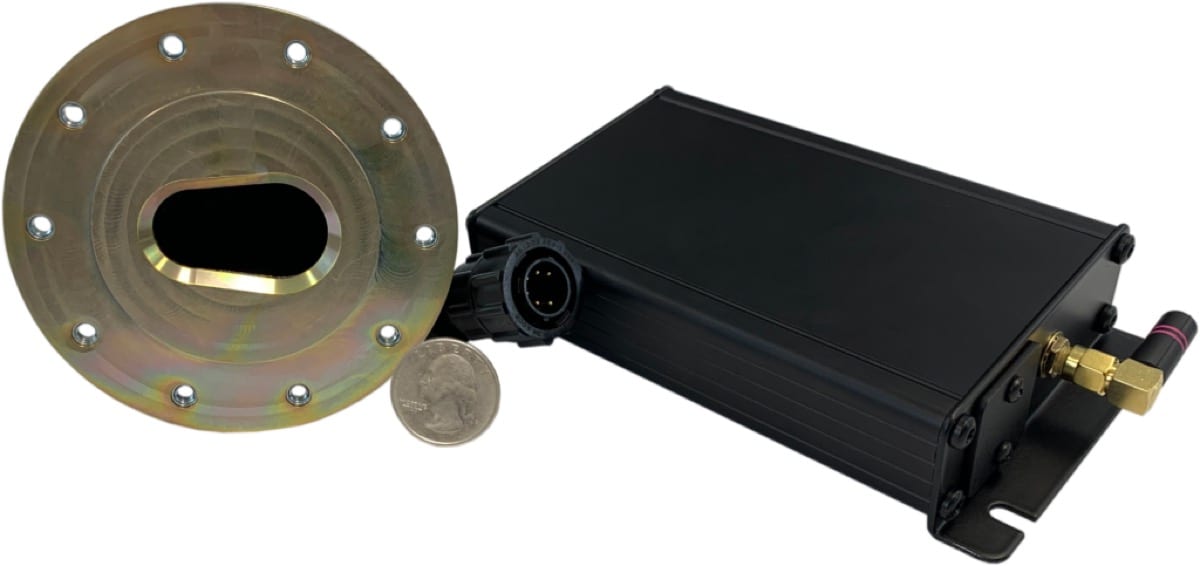 Land-DAR can make callouts from up to 500 feet down to 5 feet above the ground. The laser measures distance up to 100 times per second, company officials reported.
Land-DAR is composed of two small and lightweight components that have been certified by the FAA under a NORSEE Part 23 aircraft approval. (NORSEE is an abbreviation for Non-Required Safety Enhancing Equipment).
Components are a laser sensor with a mounting bracket that can be mounted in pressurized or non-pressurized compartments and an audio interface module that connects to the aircraft audio panel.
Total system weight is 14 ounces and there is minimum wiring between the sensor, the interface module, and the audio panel, according to company officials. Price: $7,950.
Once installation is done by an authorized Airtext Avionics facility that is also an FAA Repair Station, it is completed using a free Bluetooth app with either Apple or Android phones. Mounting offset, setting volume, and assigning callout altitudes are done inside the app and then set. App usage is not necessary for the pilot during flight.